New Design Ideas, Doggie Fountain for Pet Watering

Outdoor Living
Pet Design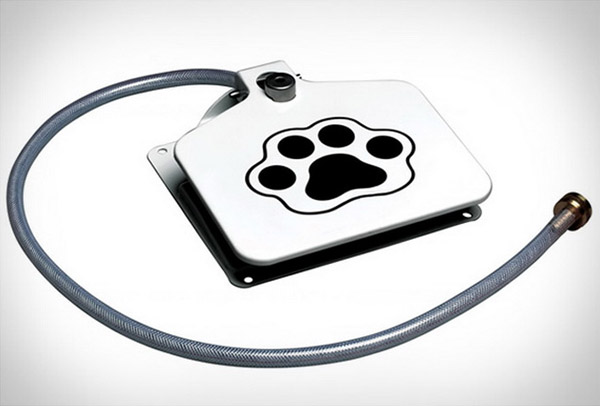 Dog watering appliance, new design for pets
pets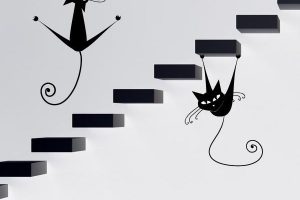 Doggie fountan design is an amazing revolution in pet watering. Small doggie fountains are great for keeping dogs safe and refreshed in hot weather. Outdoor Doggie Fountain is a simple way to provide fresh and clean water for pets at all times.
The Doggie Fountain transforms a garden hose into a source of fresh water for your pet when the dog steps on the paw switch. This brand new product was a star at the National Hardware Show in Las Vegas, winning top honors for the home products category.
Quality metal parts result in a stable, five-pound watering appliance that is prepared to withstand use by the largest of hounds. The Doggie Fountain features a valve that lets you adjust the height of the vertical stream, and by also installing a common Y-splitter shutoff valve at the spigot, you can use your garden hose without disturbing the Doggie Fountain connection.
PetPeek Window, fence or house wall window for dogs
Doggie Fountain, pet watering appliance
Large dog drinking water from Doggie Fountain, fresh backyard ideas for pets
This watering appliance for pets works great on the lawn, and is well suited for paved or gravel surfaces, especially kennels. There are holes at the top corners that can be used to stake the Doggie Fountain in place.
A thirsty dog will learn very quickly how to step on the paw pedal to get a drink. A new product that involves a dog trick do not disappoint smart pets.
Dog watering appliance, new design for pets
The warm days of summer are nearly here. Your pooch should not be outside without being able to have a cool, refreshing drink of water.
Impressive dog house designs and decorating ideas
Dog poop recycling and green design
The Doggie Fountain can be on a driveway or patio, or moved to backyard. Changing its place prevents puddles and mud holes.
Large dogs are learning how to use this watering appliance for pets, Doggie Fountain
Doggie Fountain design makes it unlikely that your pet would have more than his paw and muzzle get wet.
Lakefront hotel design for wealthy paws
Adidas sportwear and sneakers for small dogs, fun pet design ideas
Functional ad portable, dogs watering appliance is one of excellent backyard ideas for happy and healthy pets.
Watering appliance for pet, bright backyard ideas for modern homes and kennels
More from interior design

Bright home interiors and amazing views of the ocean make this beach house a dream place. Large windows, light, neutral room...
and enjoy free articles sent to your inbox