DIY Wooden Wall Shelves with Mountains Add Creativity to Functional Wall Decorating

Decorating Ideas

Furniture Accessories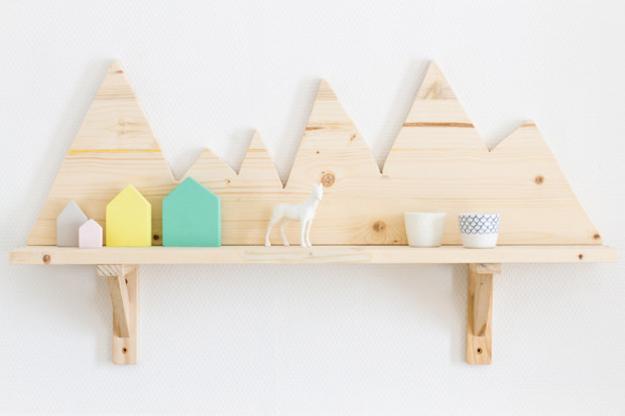 Functional and decorative wooden wall shelf
shelves decoration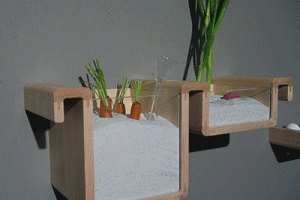 DIY wooden wall shelves inspired by mountains add a simple, elegant and creative design idea to functional wall decorating. Natural wood and simple familiar shapes are amazingly decorative, fresh and attractive, offering great wall decor ideas that are versatile and elegant.
A wood craftsman from Carnets Parisiens who lives in a Parisian suburb and dreams of a cottage in the mountains, designed these pretty wooden wall shelves Des Montagnes Au Mur that bring the spirit of the mountain living into modern wall decor. Wonderfully simple and elegant wall shelves are made of two solid wood pieces, and you do not need to be an experienced carpenter to enjoy this gorgeous DIY wall decor project.
Wooden wall shelves with mountains make beautiful decorative accents to your wall decor and transform empty walls spaces into interesting displays. Wooden wall shelves are also a great choice for organizing and maximizing your wall space, improving the functionality of interior decorating and enhancing your home decor ideas with a creative wooden wall shelf design.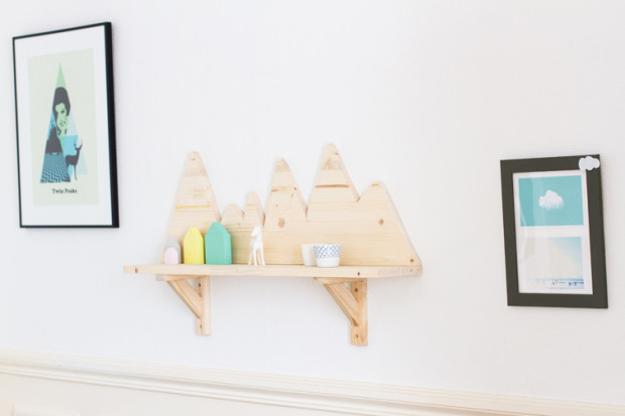 DIY wooden wall shelves
Wooden wall shelves are versatile, universally attractive and timelessly stylish. The interesting design idea and beauty of the natural material make these wooden wall shelves very decorative, adding a personal touch to your wall decor or to helping to organize a specific area of your home.
Wooden wall shelves that add mountains to your empty wall can be used in a bathroom and kitchen, entryway and bedroom, kids room or home office. The wooden wall shelf offers a convenient functional storage space while enriching interior decorating with an artistic design.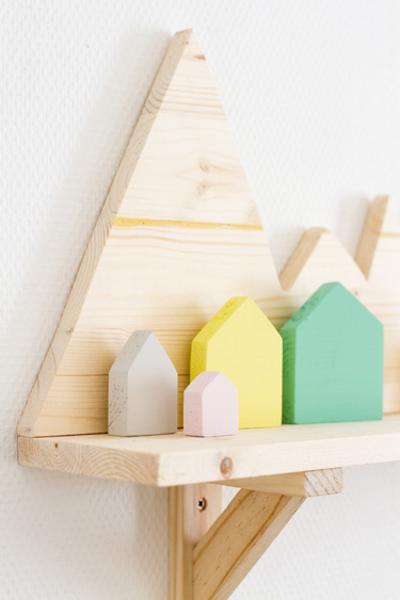 Whether you are using them in a bedroom or in the office, these unusual and original wooden wall shelves make gorgeous accents while holding small decorations or displaying your collection.
30 unique book shelves and shelving units, creative home decorating ideas
Handmade Tabletop Book Shelves beautifully alter space saving ideas
Wooden wall shelves with bark trim, organic design ideas by Tseh
Excellent for small vases or ceramic figurines, glass containers or flowerpots with indoor plants, the wooden wall shelf, inspired by French Alps, brings unique interior decorating theme into your home and inspire beautiful wall decor ideas.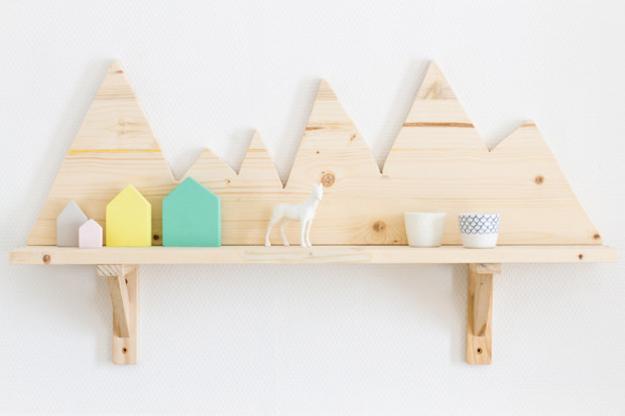 More from wall decorations

Here are great ideas for kids toys storage and wall decoration with small cars that everyone would love. DIY organizers, like...
and enjoy free articles sent to your inbox