Wood Racks and Wall Shelves with Bark Trim, Organic Design Ideas by Tseh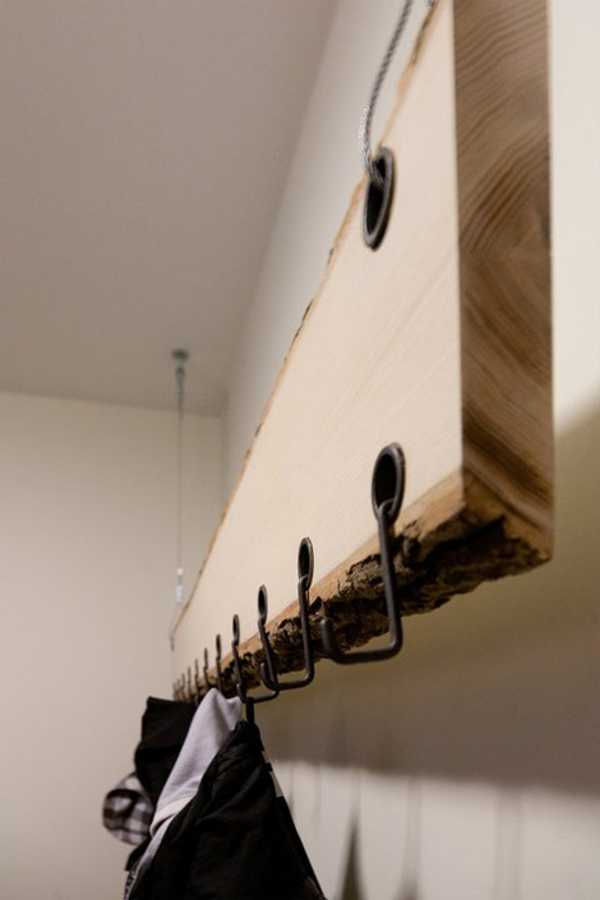 Wooden rack with metal hooks
shelves decoration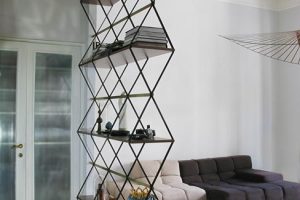 Wooden wall walls and racks with tree bark left unfinished look naturally decorated and original. Bookshelves and cloth racks by Tseh Architectural Group are very attractive and unusual. The simplicity of organic design, metal accents, and a unique texture of tree bark produce a very pleasant effect. Smooth wall surfaces and rough wood accents create bold contrasts in textures and colors which enrich interior decorating. The creative design is functional and
The bookshelves and racks are decorative and functional. Convenient and stylish metal hooks and grommets make the wall decorations versatile, perfect for kitchens, hallways, offices, bedrooms, and all other living spaces. Tree bark and metal grommets dramatically change how the shelves and racks look and feel. A bark trim turns the accessories into exclusive home decorations. The combination of natural wood textures and color contrasts catch the attention and beautify empty walls. Tree bark is versatile and pleasing the eye decorating material. It looks gorgeous with ceramic, glass, metal, and stone textures.
Tree bark is a surprising decorative material. It is versatile and pleasing the eye. It looks gorgeous, combined with metal, ceramic, glass, all types of wood materials, and stones. Wooden shelves look fantastic in traditional and contemporary interiors adding beautiful accents to a wall made of stone, concrete or brick. Open bookshelves make small rooms look spacious. Racks are space saving ideas, ideal for small spaces.
21 green design ideas, reclaimed wood for home decorating
Wooden wall shelves, creative bookshelf design ideas for interior decorating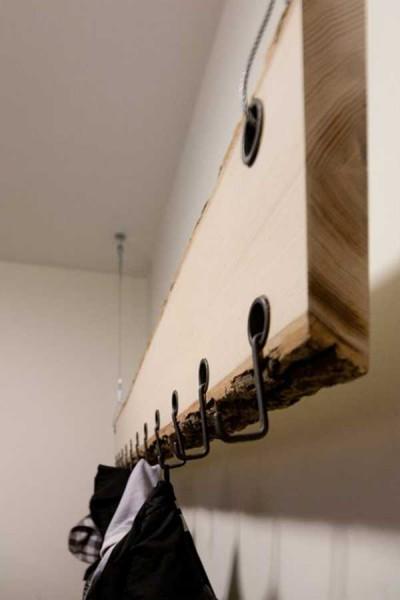 Home accents and furniture with a back trim give a nice touch to any room design connecting it with nature. Unfinished wood fills home interiors with a fresh aroma that remind of a forest. Bark adds a natural feel to furniture design and brings the majestic grace of mature trees into urban interiors. Country home decorating looks more attractive with these eco-friendly products also.
TSEH Architectural Group is a group of young architects who specialize in contemporary architecture and interior design. The solid wood bookshelves and walls racks with bark trims are beautiful, original, and eco-friendly products that offer fantastic inspirations for DIY projects.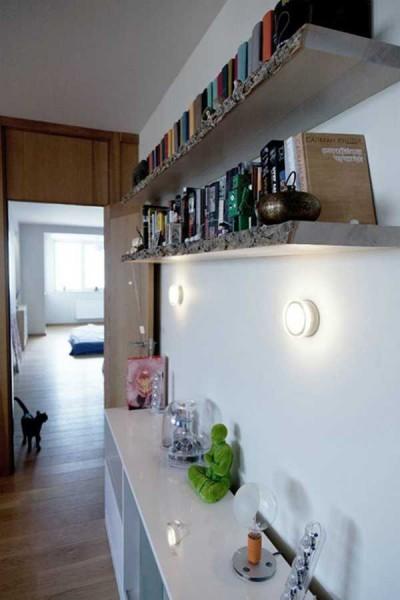 More from wall decoration

Ceramic tiles are beautiful elements of modern kitchens which are not just functional interiors for cooking, but the open living spaces...
and enjoy free articles sent to your inbox