Decorating Small Spaces, Apartment Ideas Optimized by Space Saving Furniture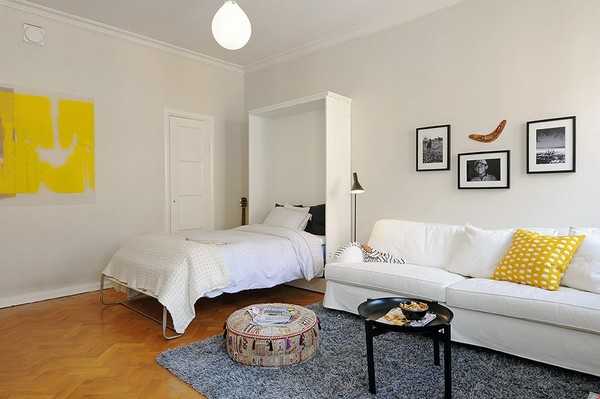 decorating small apartments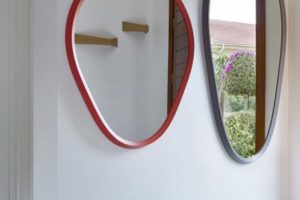 Decorating small spaces is a challenging and exciting task. Space saving furniture, white decorating ideas and decorative accents in your favorite colors create bright and beautiful small rooms that feel like home. Here is an exceptional small apartment design with well planed small rooms that may inspire you to add space saving furniture and use white paint colors for creating more spacious home.
Decorating small spaces is about little details, space saving furniture, functional interior design layout and color accents that bring life into small rooms. This small apartment design features only 42 sq meters (452 sq ft,) and offer wonderful inspiring ideas for decorating small apartments and homes.
Light and comfortable living room can conveniently transform into a bedroom. White wall paint contrasts with colorful accents, creating a pleasant and interesting visual effect. A white sofa with armchairs, a contemporary LCD panel and two large windows decorating this small living room in elegant and practical style.
Space saving apartment ideas, room dividers and interior design ideas for small rooms
Small apartment ideas, Chicago apartment decorating and interior redesign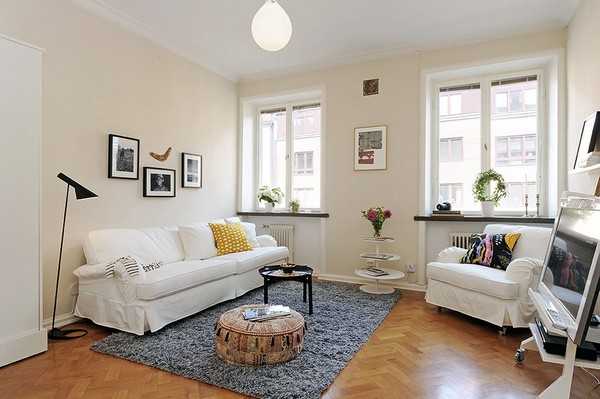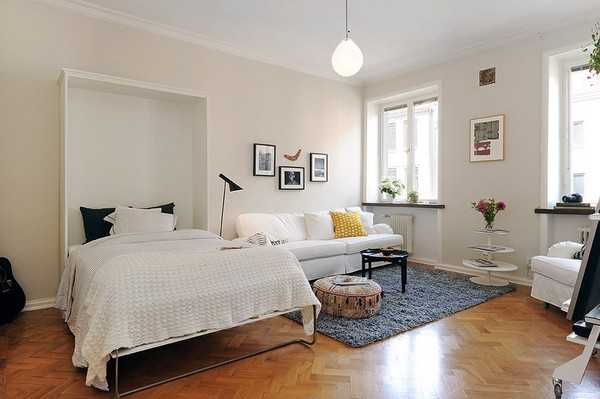 Space saving furniture design, a fold down bed, the TV and a comfortable chair beside the window decorate the small living room and add functionality to a small room, making it the core of the apartment design. Space saving retractable bed in the wall is camouflaged in a very stylish manner without sacrificing a lot of living space.
A small kitchen design features functional and attractive layout with a dining area that makes small room decorating feel comfortable and inviting, perfect for everyday life or home staging and sale.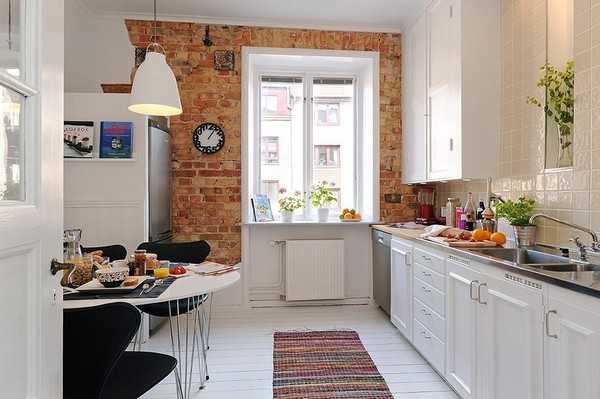 White decorating ideas, that bring lots of natural light inside, combined with home accessories in your favorite colors make apartment design feel bright and cozy, like home. Photographs and memorabilia, wall artworks and personal items add unique character to white decorating ideas, creating beautiful small spaces that is light and pleasant.
Small apartment decorating with light colors, contemporary apartment ideas
Apartment ideas from POINT, Hidden bed design for small rooms
Lots of light, green house plants, s kitchen brick wall, a colorful cushion, a handmade floor rug and bold yellow color accents decorate this small apartment with charming accents, creating fantastic space saving interior design and offering stylish small rooms that are comfortable and pleasant.
More from apartment ideas

Unusual interior design is exciting and inspiring. We can wonder how people get their ideas for creating an original interior design,...
and enjoy free articles sent to your inbox