Cozy Interior Design with Salvaged Wood, Stylish Loft Living in Scandinavian Style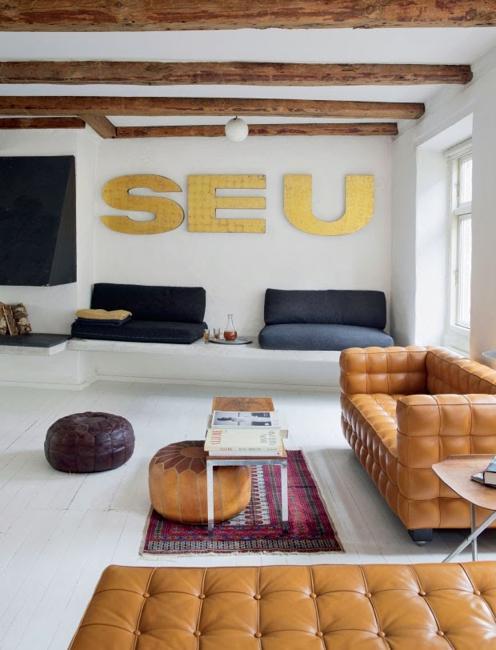 Modern living room furniture and decor accessories
DECORATING SMALL APARTMENTS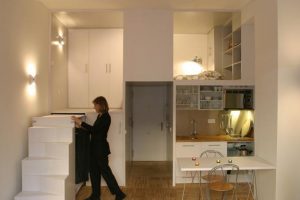 Modern interior design that feature elements created with vintage and salvaged wood feels cozy, familiar and nostalgic. The modern loft interiors in Copenhagen offer bright spaces for stylish loft living in Scandinavian style. Lushome presents this interesting and creative interior design and decorating project, the Cosmopolitan Loft.
The loft living spaces are wonderful for a young couple. White decorating ideas emphasize the natural beauty of salvaged wood and create light and pleasant home interiors for elegant and modern loft living in Scandinavian style. Attractive furniture and fresh home decorating ideas, vintage and salvaged wood, leather and contemporary plastic blend traditional and modern ideas into spacious and comfortable interior design and decor.
White decorating ideas, – white paint and white furniture pieces, are mixed with bold accents in golden and orange colors. Black room furniture pieces add energy to contrasts with white decorating and bring elegant sophistication into modern interior design and decor of this loft.
Modern loft living spaces blending organic design and industrial style accents
Loft living in Scandinavian style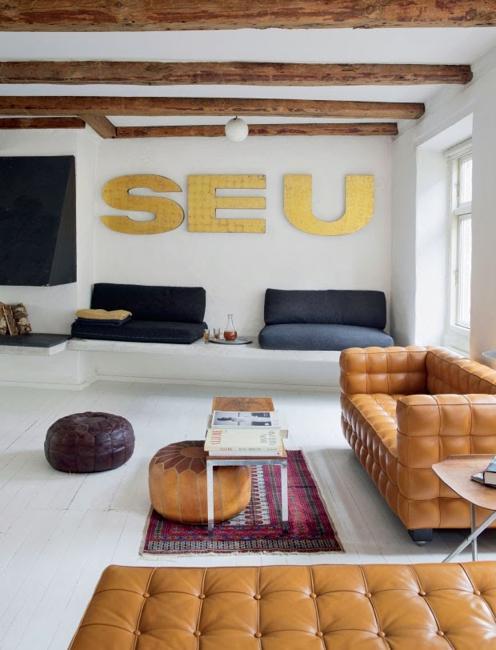 Huge golden letters from a flea market, vintage floor rugs, leather poufs from Marrakesh and surprising wall decorations give unique character to loft interior design with salvaged wood ceiling beams and structural frames.
Bright loft is airy and inviting. Its white walls, ceiling and floors provide a wonderful backdrop for colorful room furniture and decor accessories. Salvaged wood ceiling beams add eye-catching details to modern interior design with the unique mid-century charm.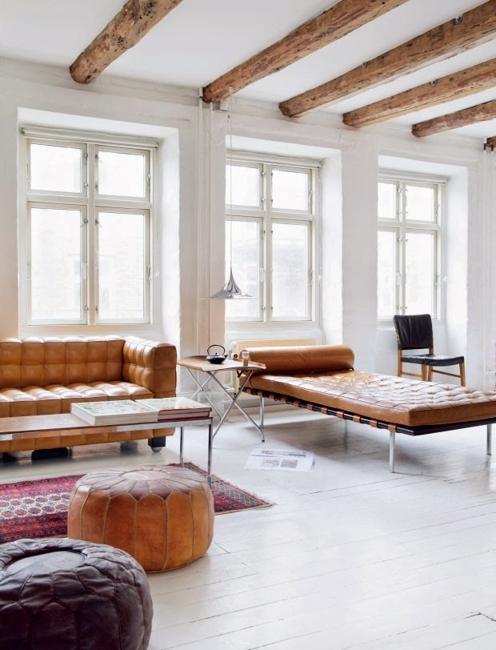 Vintage furniture, shabby chic decorating ideas and a light touch of industrial interior design style are blended harmoniously into stylish and classy, clutter free and cozy modern interior design and decor in Scandinavian style.
Loft living spaces decorated with accents in orange color
Contemporary loft conversion design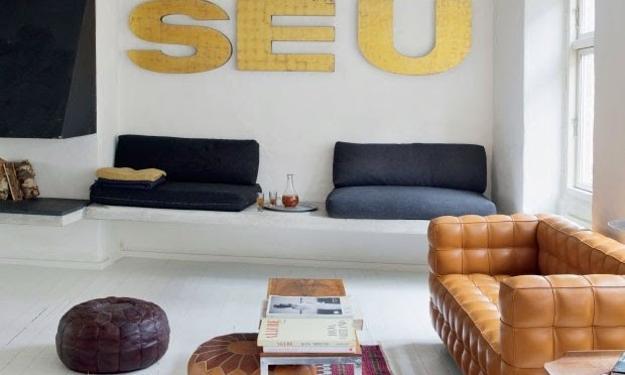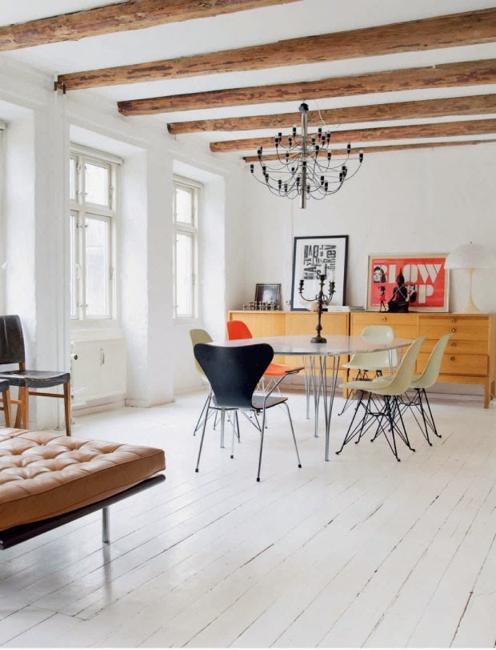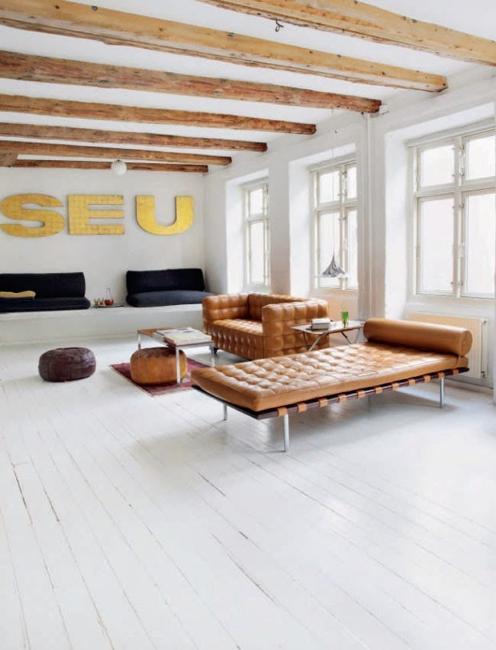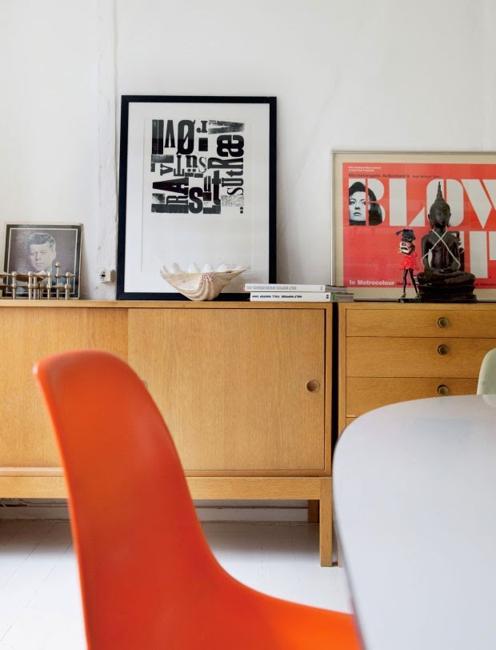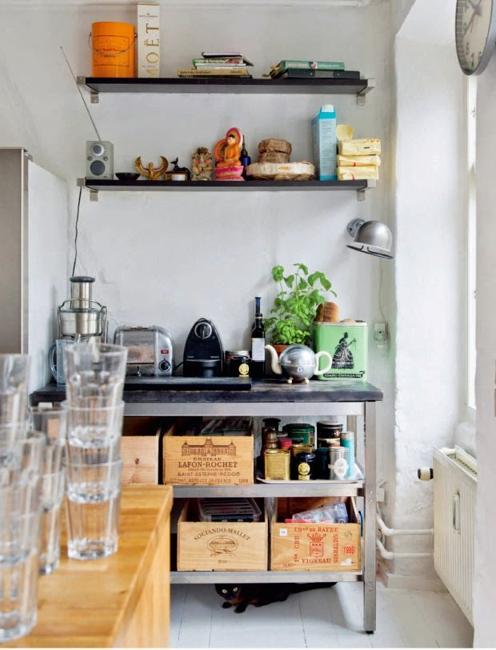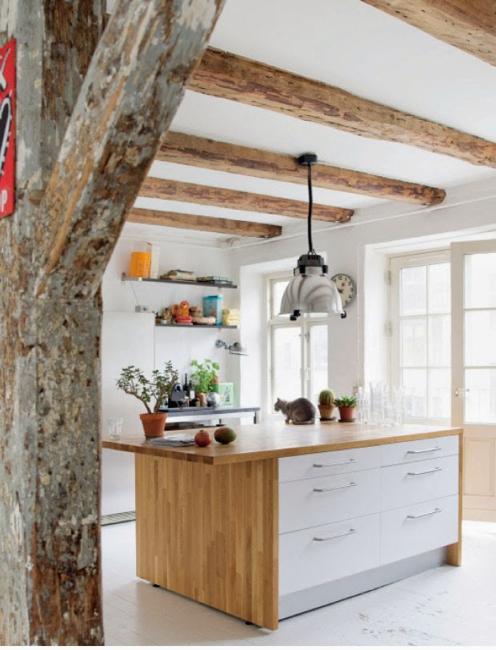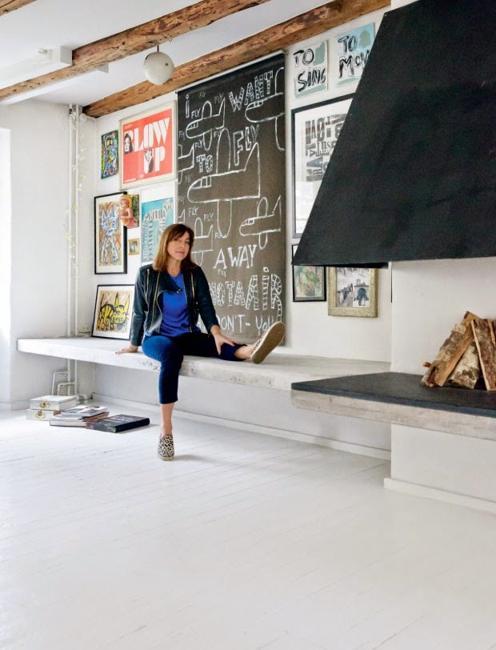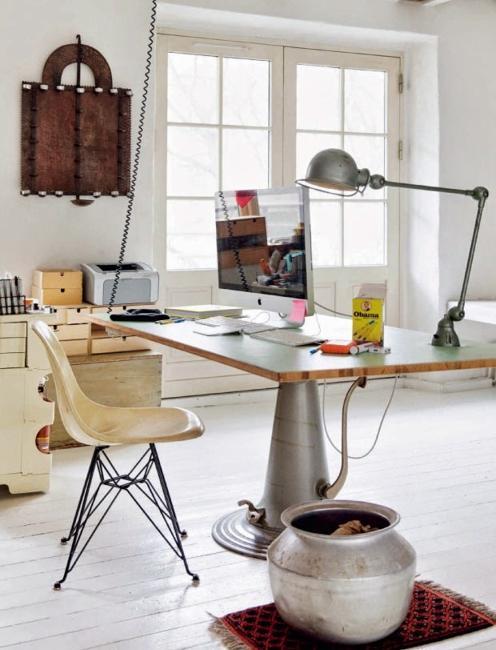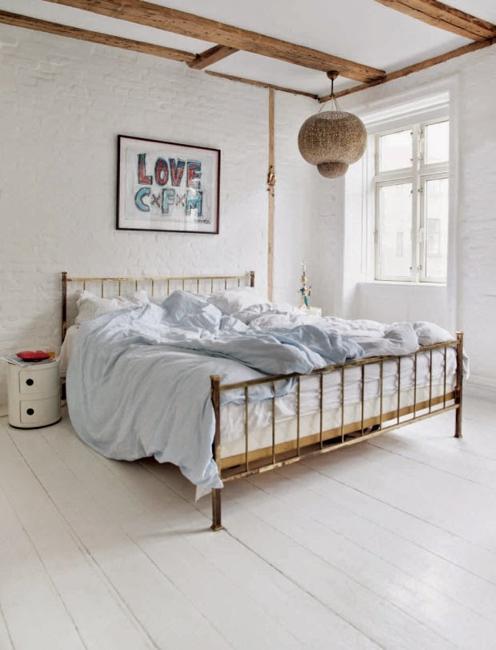 More from architectural designs

Modern houses with original roofs look unique and spectacular. A roof is a functional architectural element that adds personality to a...