Contemporary Bathroom Vanities from Componendo, Chic Bathroom Design Ideas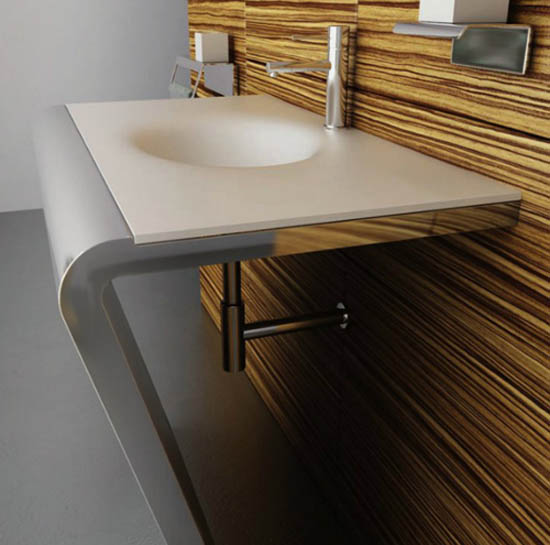 DECORATING SMALL APARTMENTS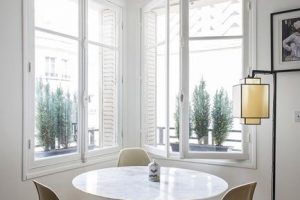 Contemporary bathroom vanities from Componendo look simple and sleek, offering chic bathroom design ideas and adding elegance to small interiors. Contemporary bathroom vanities collection Settantacinque includes gorgeous new bathroom sinks with stainless steel finish and striking console designs.
Stylish bathroom vanities bring luxurious marble pattern and classy glossy black or white finish into modern bathroom designs. Combined with a stainless steel console, new bathroom vanities look stylish and impressive.
Console bathroom vanities from Componendo, www.componendo.com/en/ have straight or curvy lines, expressive or rounded corners, that add unique touch, light and elegant look to modern bathroom design.
Unusual bathroom sinks for stylish bathroom design
Altamarea bathroom sinks and mirrors
Contemporary bathroom vanities and storage furniture, modern bathroom design in black and white
Contemporary bathroom sinks are integrated into innovative and beautiful consoles, creating smooth design for chic bathroom interiors that looks like modern artworks.
Artful bathroom design can be complemented by marble, acrylic polymer Corian, ceramic and glass accessories that emphasize the beauty of contemporary bathroom sinks.
Unique stainless steel bathroom vanities with integrated rectangular or oval bathroom sinks, new bathroom design ideas
These beautiful bathroom sinks and consoles are available in various combinations. Stylish mirrors, accessories and faucets create attractive and functional sets for modern bathroom design and decorating.
Top 10 modern bathroom design trends
Unique bathroom fixtures design ideas, shapes and textures
Rectangular stainless steel bathroom sink and elegant console design idea
Wall mounted shelves and towel racks, available in various materials and sizes, complete these exclusive and luxurious sets, creating sophisticated, simple and elegant bathroom designs.
Contemporary bathroom sinks, top 8 modern bathroom design trends
Stainless steel bathroom vanity with integrated into marble countertop stainless still sink
More from bathroom design

Remodeling bathroom interiors is an essential part of creating a modern home. A beautiful, functional, well-planed, and modern bathroom design affects...