Colorful Dogs Grooming Ideas from Catherine Opson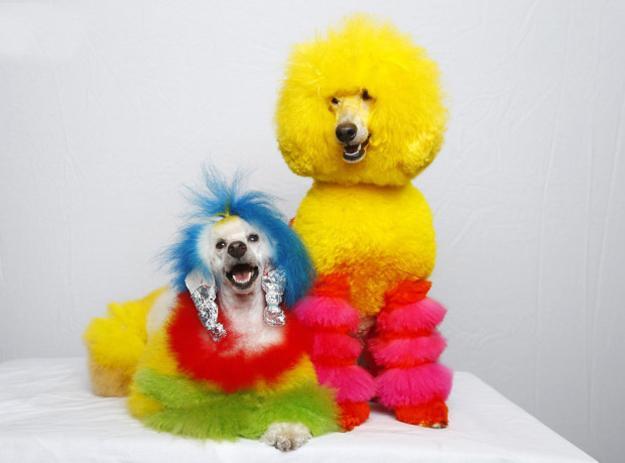 DECORATING SMALL APARTMENTS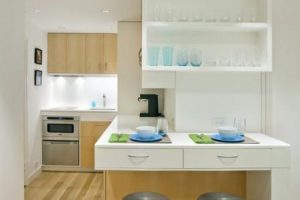 Strikingly colorful dog grooming ideas create unusually looking but happy pets and their owners. Furry dogs and cats turn into superstars by innovative and brave pet stylists. These bright and bold dogs grooming ideas are from pet groomer Catherine Opson, who lives in California.
She has her pet grooming shop and enjoys her dogs – two poodles, playful and always ready to demonstrate colorful dogs' grooming ideas designed by their owner. Bright color combinations and creative decorating ideas make surprising and eye-catching designs for furry pets.
Colorful stripes, zigzags, and funny faces look very original, innovative, and attractive. Vivid colors like sunny yellow, bright red, and rich blue look fantastic on green grass and make creative decorating ideas even more exciting and colorful.
Colorful dog's grooming ideas
Pet grooming designs for stylish dogs and cats
Exciting dogs' grooming ideas and modern color trends
Grooming ideas for stylish furry pets
Fantastic designs for pets, creative grooming ideas
Stylish ideas and color design for pets
Colorful design ideas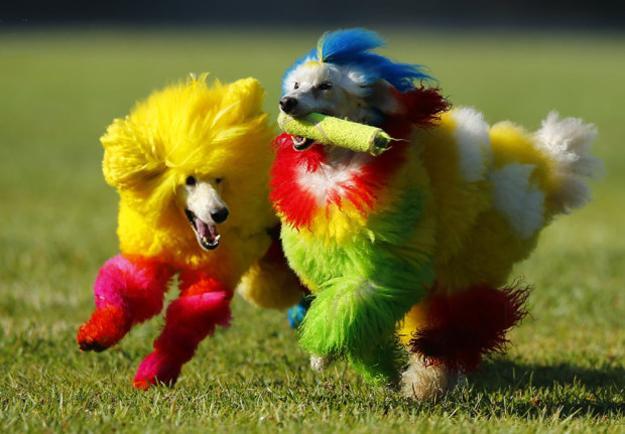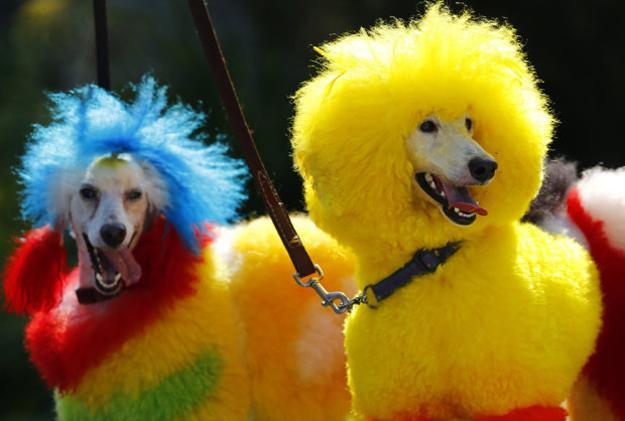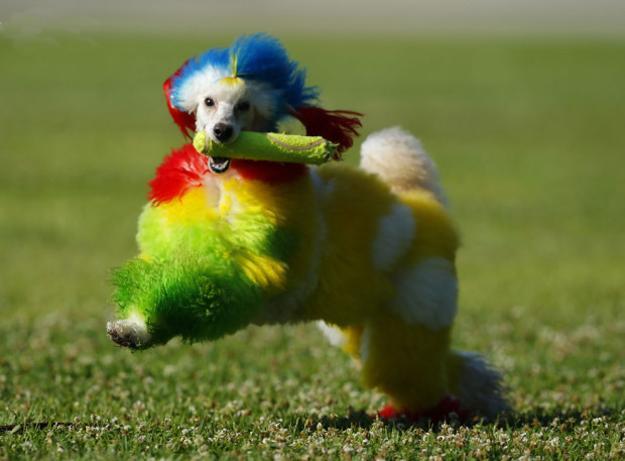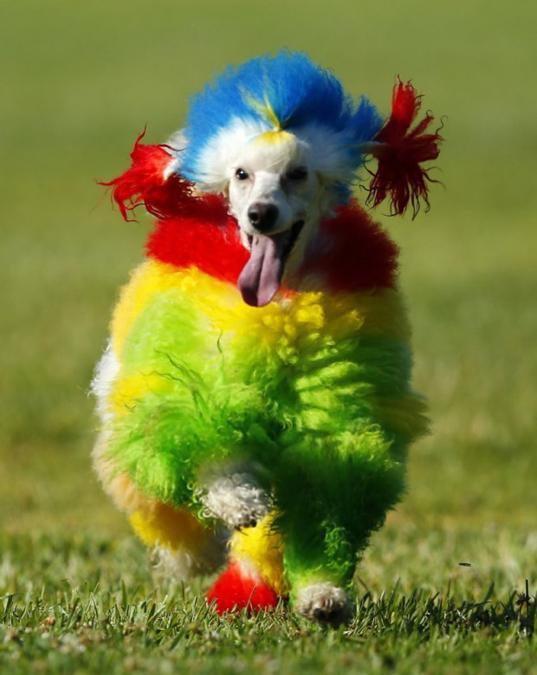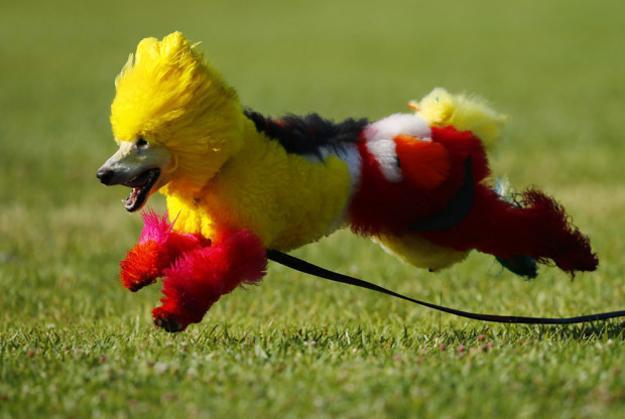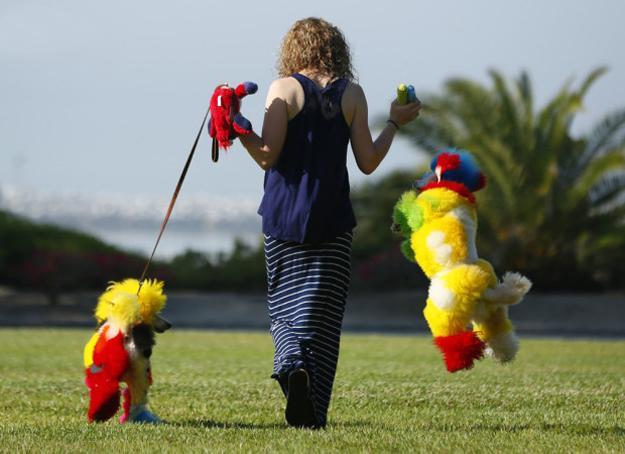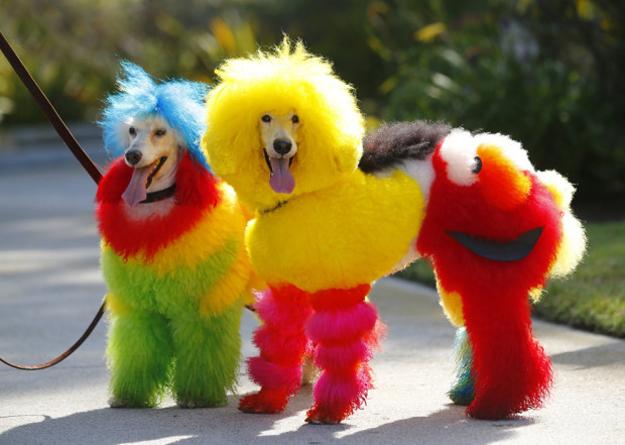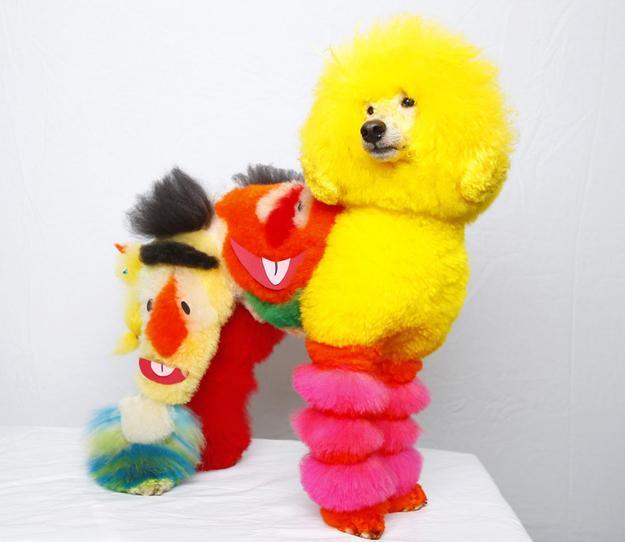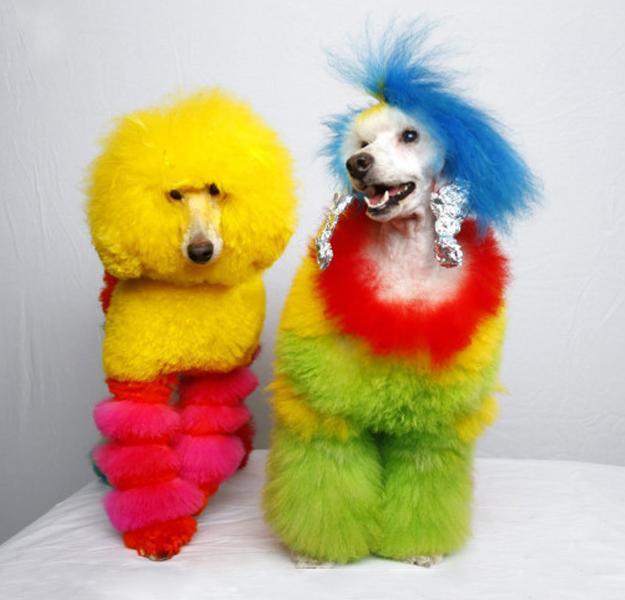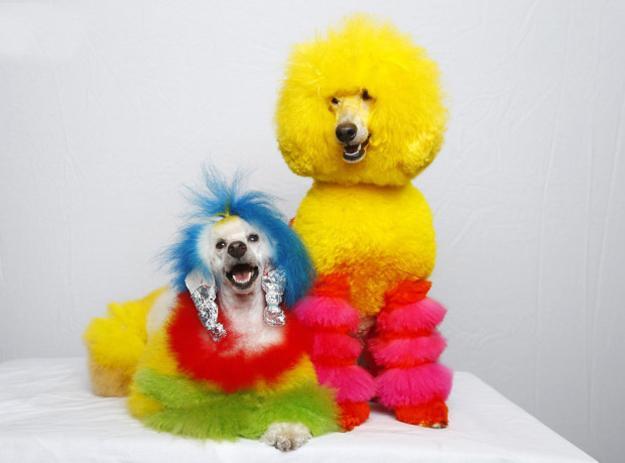 More from decorating design

Colorful handmade birdhouse designs look beautiful on green branches and garden posts. Creative painting ideas turn wooden birdhouses into bright yard...