Top Modern Bathroom Design Trends for 2023 Projects, 55 Remodeling Ideas

Bathroom Ideas

Interior Design Ideas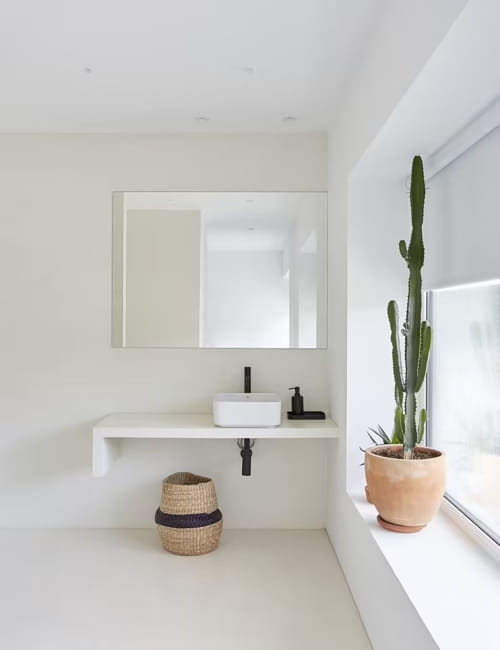 Modern bathroom design trends, decorating with houseplants
bathroom decorating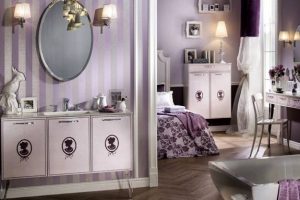 Top bathroom design trends are a popular topic as a bathroom is one of the most used rooms in any home. Functionality is the primary aim of bathroom design, but modern bathrooms must look attractive, stylish, and comfortable. A beautiful bathroom design improves mood, relaxes the body, and gives you a little boost in the mornings. Here is the Lushome collection of inspiring ideas for your bathroom remodeling project or a new design.
The top modern bathroom trends of 2023 promise to have enduring appeal and help create spacious, airy, inviting rooms. Like the latest trends in interior design, bathroom remodeling ideas of 2023 offer endless fresh and beautiful solutions for every taste and style. The top bathroom design trends in 2023 provide fabulous inspiration. You can discover them and apply the ideas that satisfy your taste.
Modern bathroom remodeling ideas for a mix of elegant comfort and planned imperfections
Interior decorating with beige color schemes
Top bathroom design trends 2023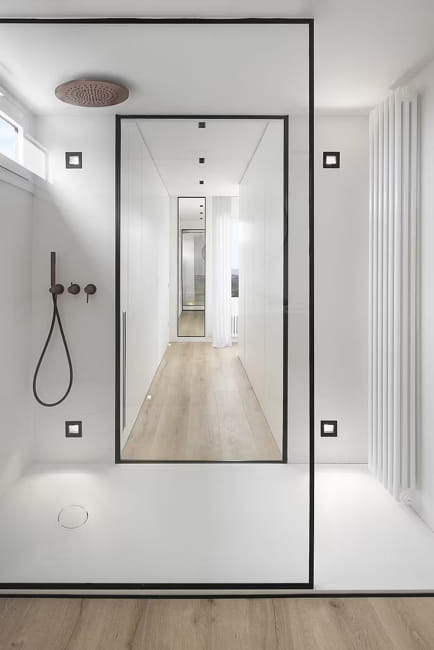 1. Comfortable bathroom design mixes natural and eco-friendly materials to contribute to its warm and peaceful ambiance.
2. Metallic accents in warm colors accentuate modern bathroom fixtures, hardware, lighting, and decorative items.
Green ideas for bathroom decorating with houseplants
Modern bathroom remodeling ideas
3. Getting creative in mixing metals and looking for fresh texture combinations are the latest trends in decorating modern bathrooms.
4. Contemporary lighting fixtures, backlit mirrors, and lights around bathtubs add fabulous stylish accents to bathroom interiors. Minimalist wall lights add elegant designs and slim lines to modern bathroom remodeling.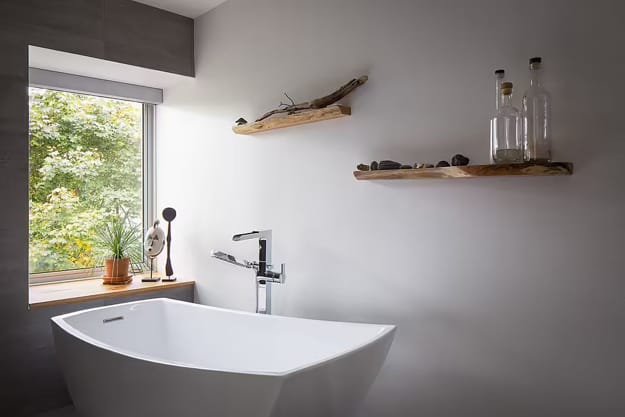 5. Unique freestanding bathtubs set a spa-like atmosphere and add exclusiveness to modern bathroom designs.
6. Frameless glass shower designs are modern bathroom remodeling ideas for 2023.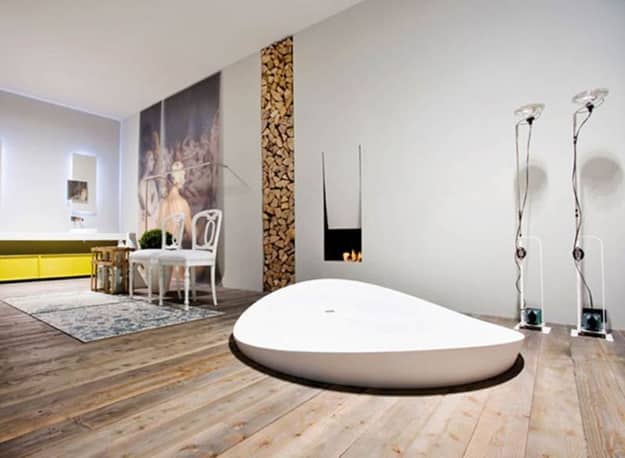 7. Original faucets and open-spout mixers are beautiful and stylish designs for modern bathrooms.
8. Geometric tile design and decoration patterns are gorgeous ideas that reflect the latest trends in decorating modern interiors.
9. Beautiful views from floor-to-ceiling glass panels enhance modern bathroom design and turn a room into a relaxing retreat for ultimate relaxation.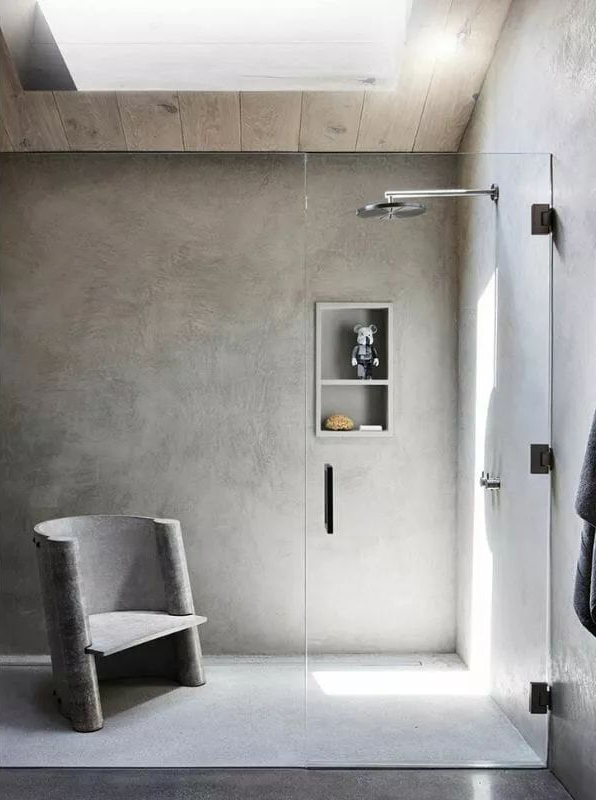 10. Bathroom decorating ideas aim to make a statement and add ultimate comfort to relaxing, aesthetically appealing, and modern interiors. Upholstered chairs, luxe towels, floor rugs instead of bath mats, and large wall art add a touch of exclusive luxury to bathroom design in 2023. Original artwork, hand-crafted furniture, and personalized decor accessories add an artistic touch to picturesque rooms.
11. Natural materials, like modern tiles, including stylish terrazzo floor and wall tiles, stones, wood, and glass, add chic to modern bathrooms. Small bathroom designs focus on creating a pleasant illusion of spaciousness. Glossy surfaces, mirrors, metals, and glass create reflections of light and visually stretch the small rooms.
12. Simplistic approaches, minimalist ideas, and geometric forms are the latest trends for 2023. Clean lines and clarified forms, integrated into contemporary home interiors, shift the focus to the spaciousness and comfort of the room that is perfect for rejuvenation.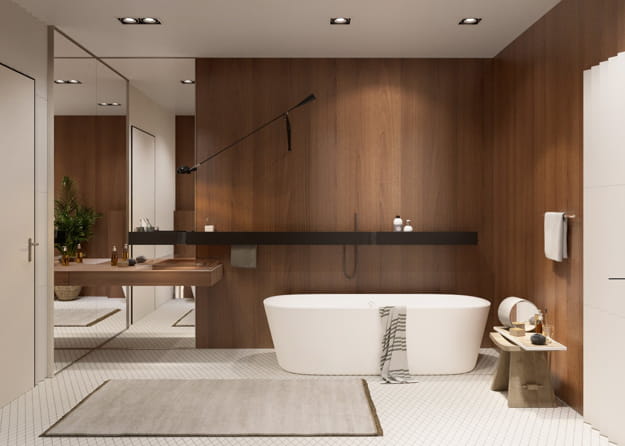 13. Modern bathroom design trends include recycling ideas, vintage decor, and accents in retro styles. Refreshing combinations of contemporary interior colors with retro-modern decoration patterns give a charming look and a nostalgic feel to new bathrooms.
14. Exposed hardware, shower frames, and shelving in industrial style embrace the unique bathroom design style with a steampunk flair.
15. Houseplants bring freshness and style into modern bathrooms. Moisture-loving indoor plants make perfect accents and bring flourishing greenery into lush bathroom interiors.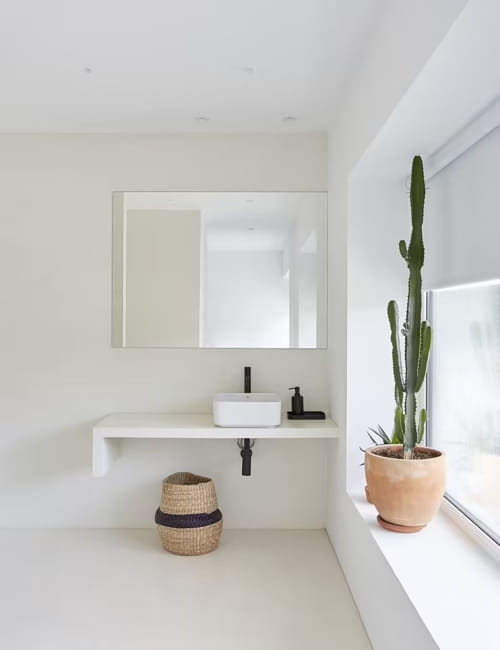 Modern bathroom colors
Modern bathroom colors include anthracite gray tones, bright natural hues inspired by nature, cool pastels, and comfortable, warm shades. Rich blue color tones and blue pastels set a tremendous trend in bathroom design.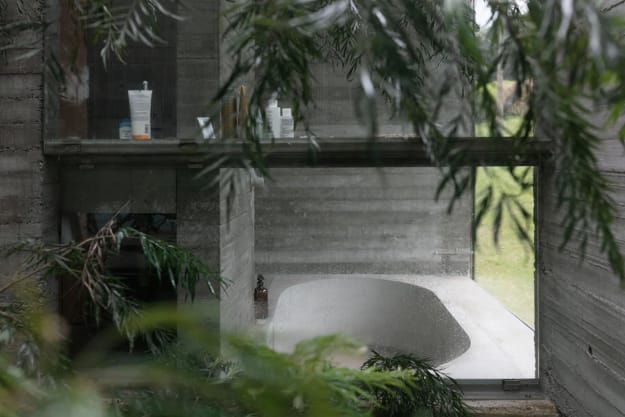 Blues, when mixed with teal, black, and rich turquoise, create stylish bathroom color schemes refreshed by white fixtures and bath accessories. Also, dusty peach and soft rosy-purple pastels are modern color design trends.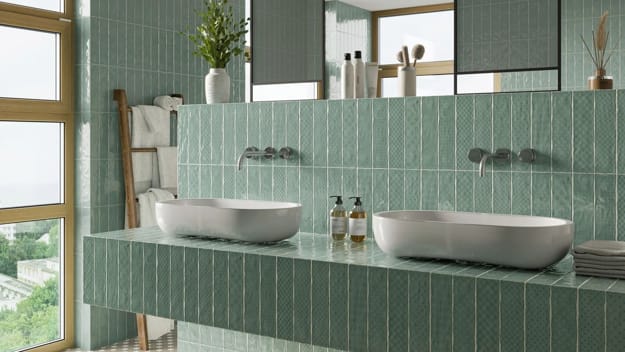 Earthy bathroom colors look elegant and offer beautiful interior trends for modern bathroom design in 2023. Warm brownish-green colors, ochres, olive green shades, brown colors, and beiges are excellent choices for elegant interior design.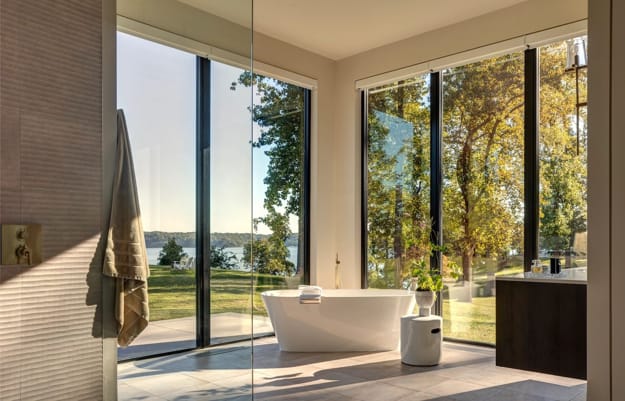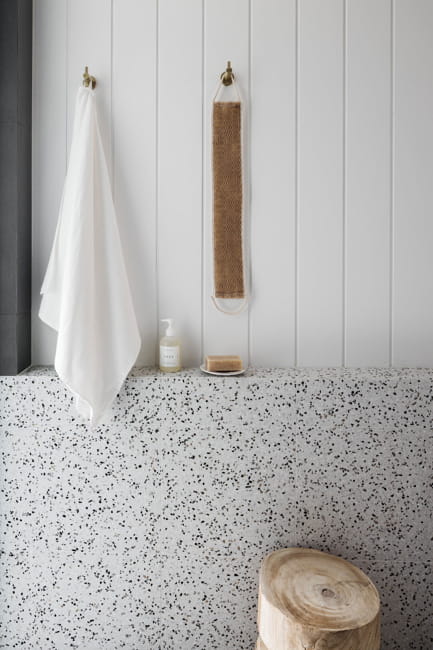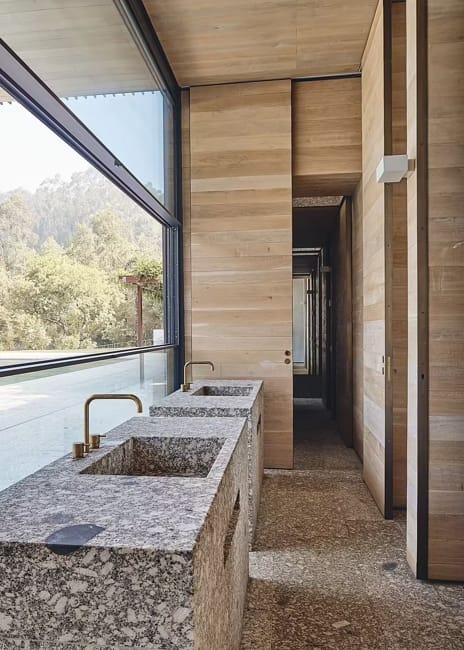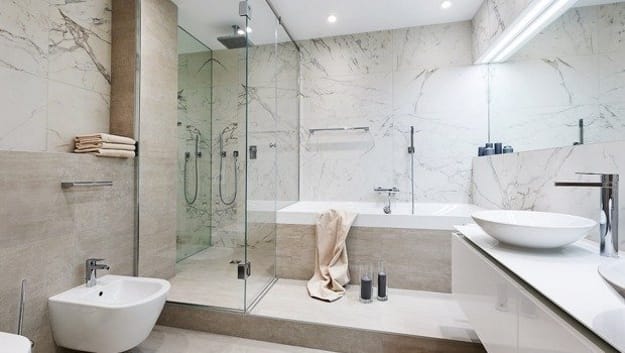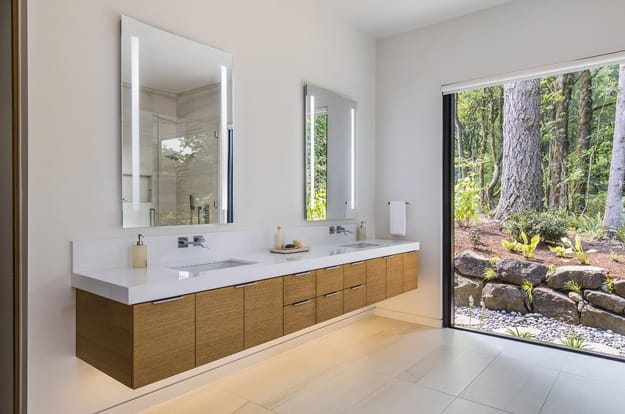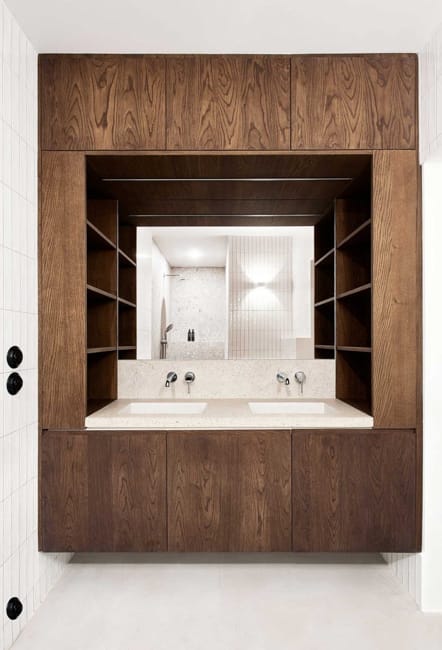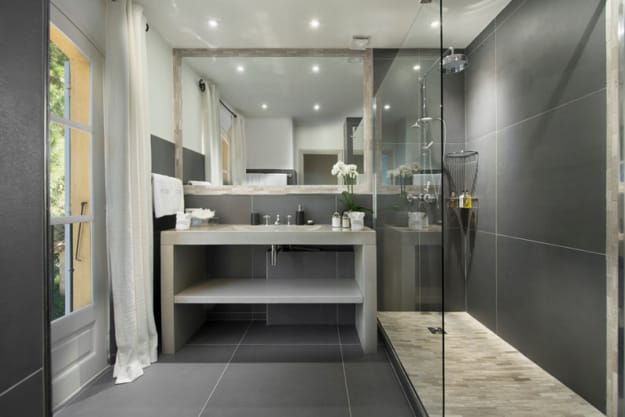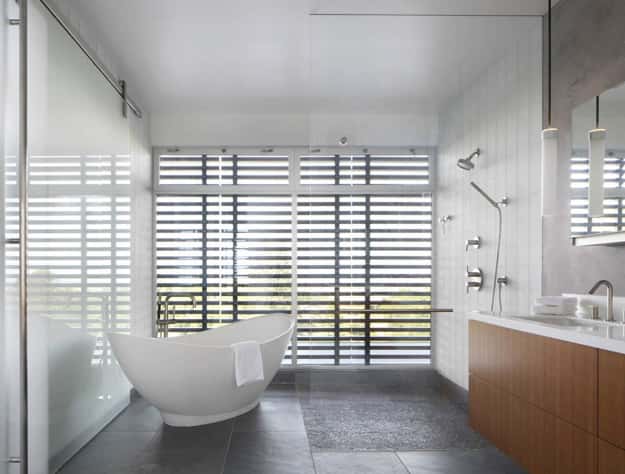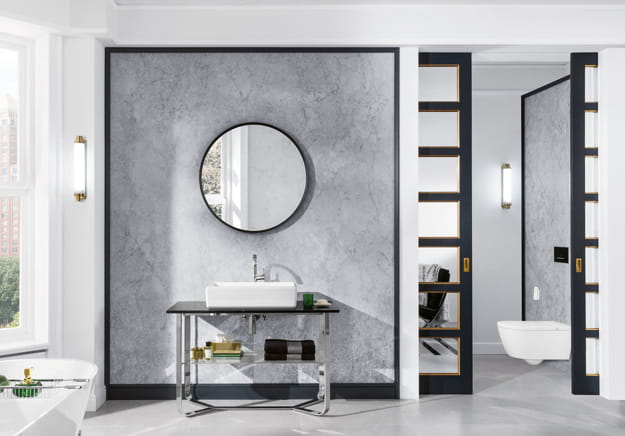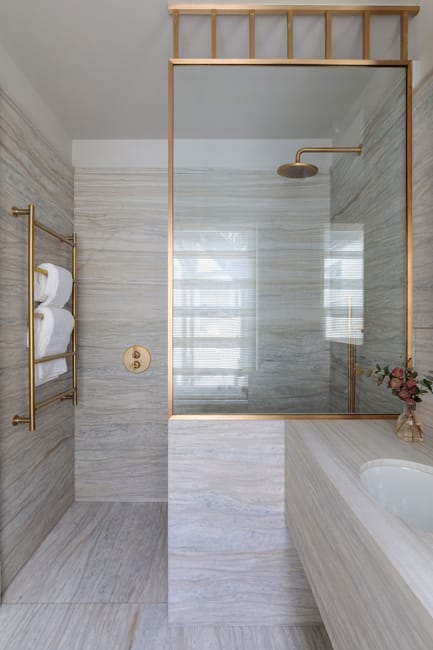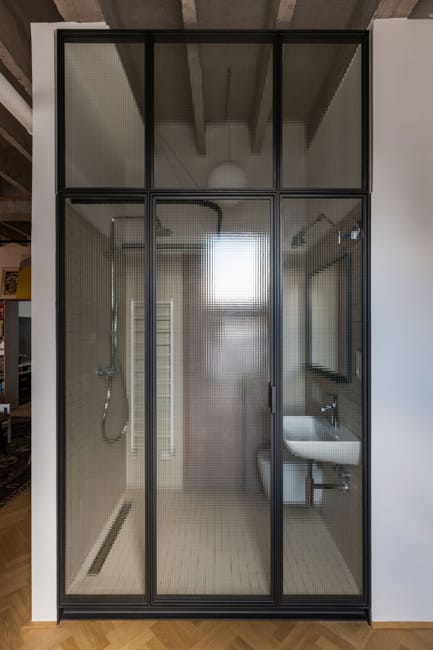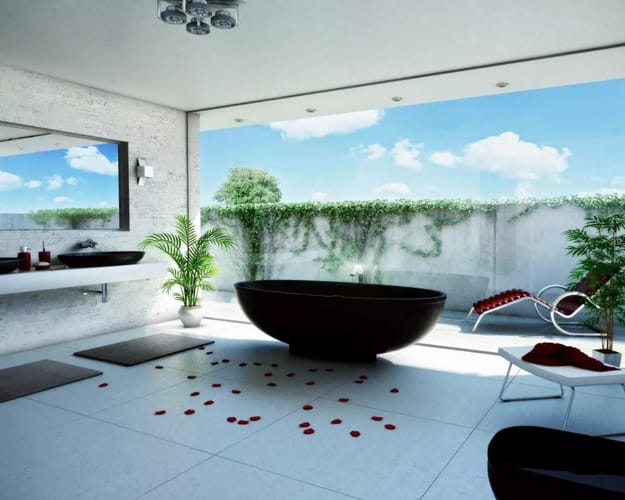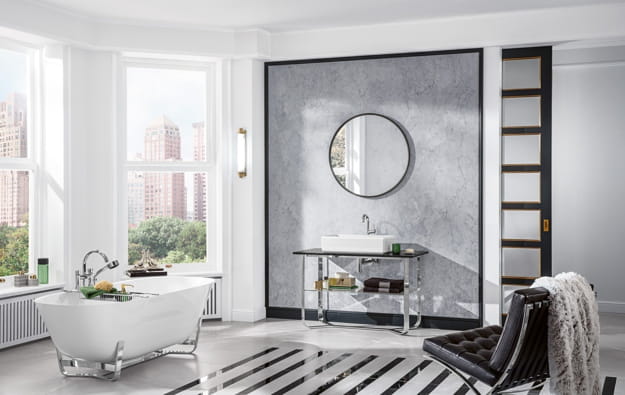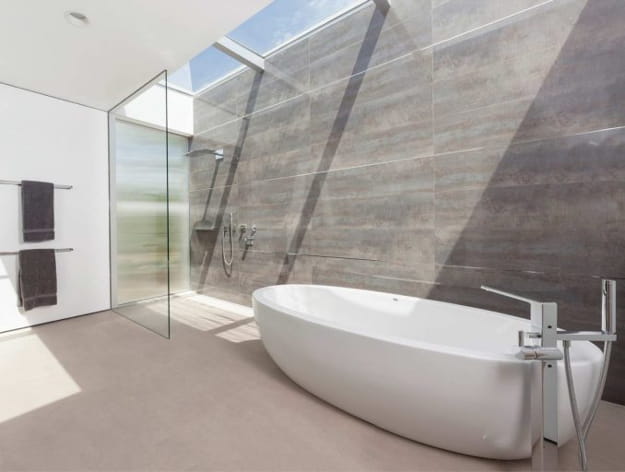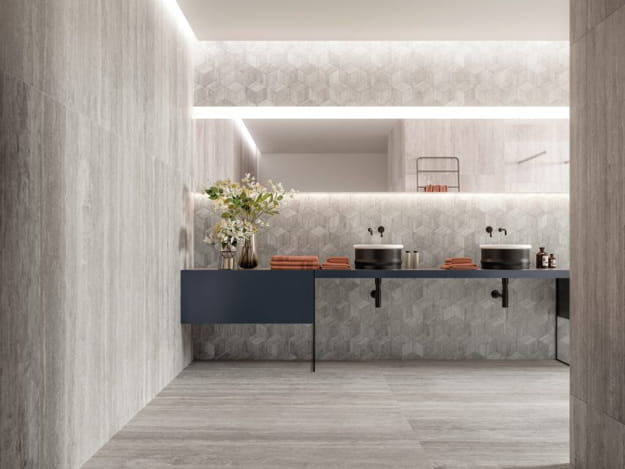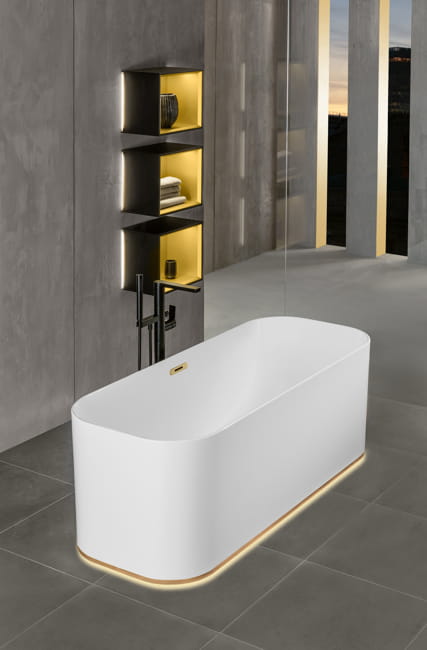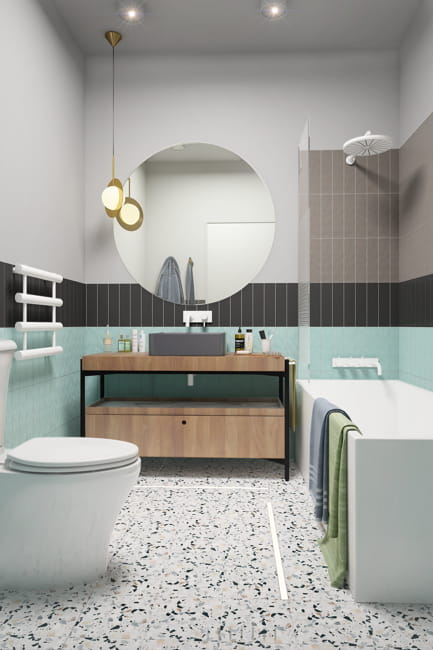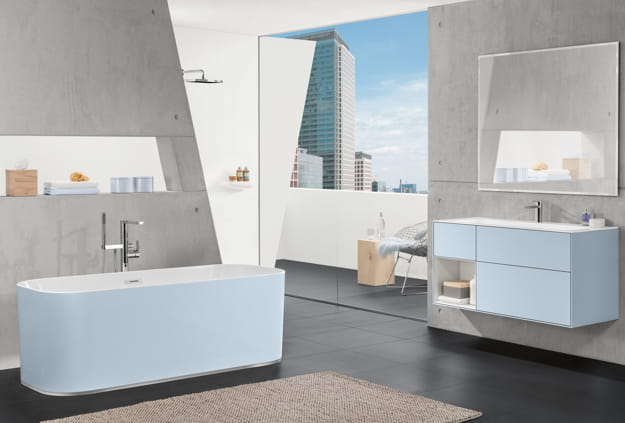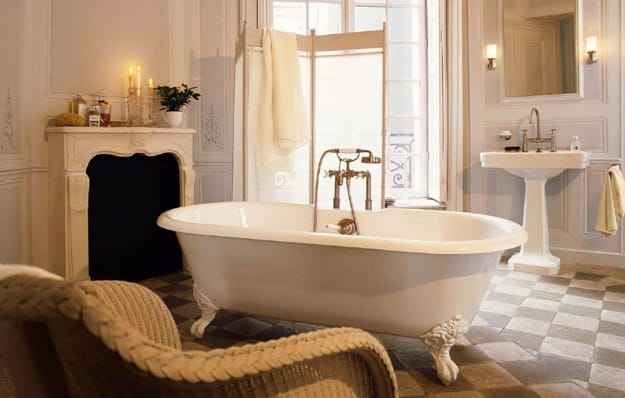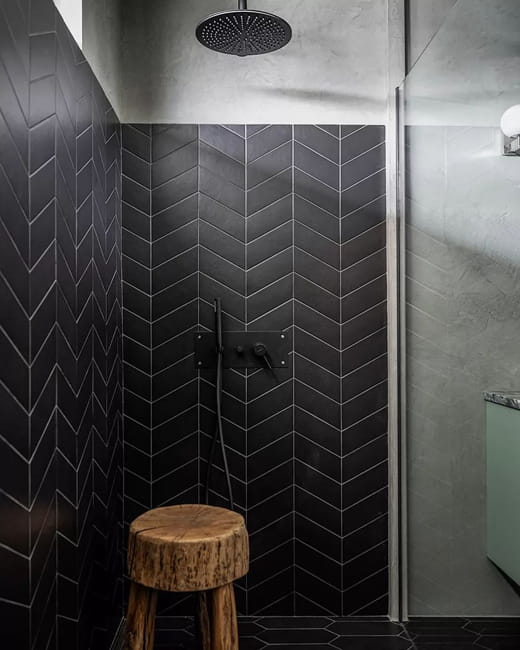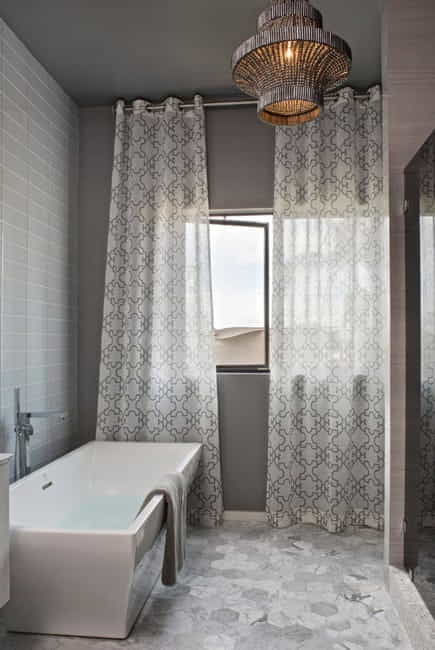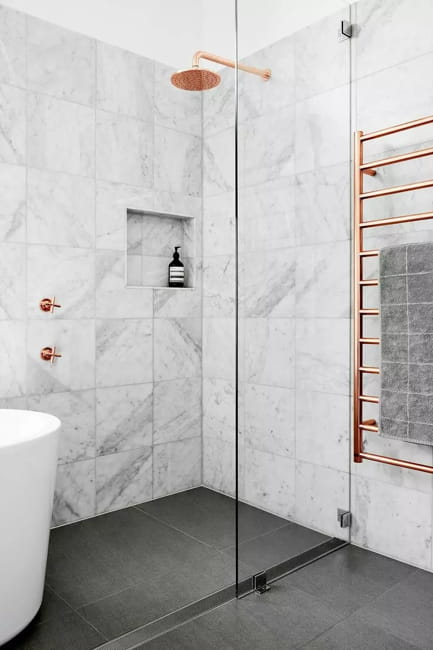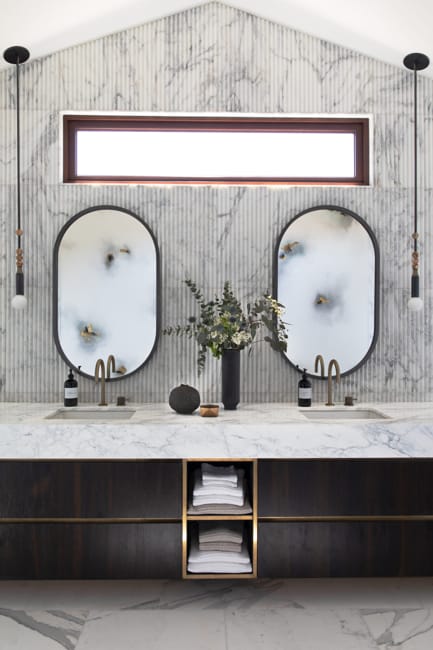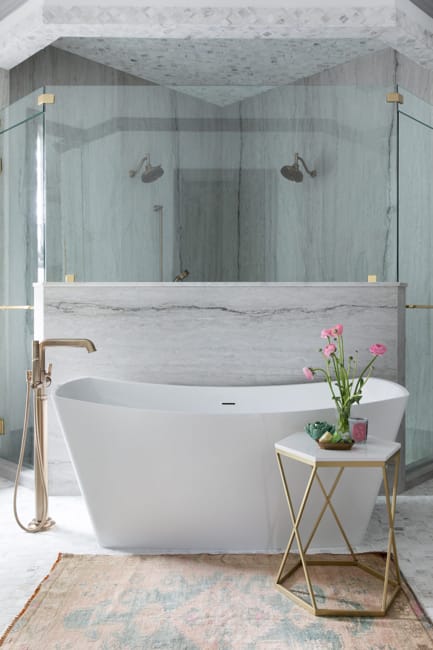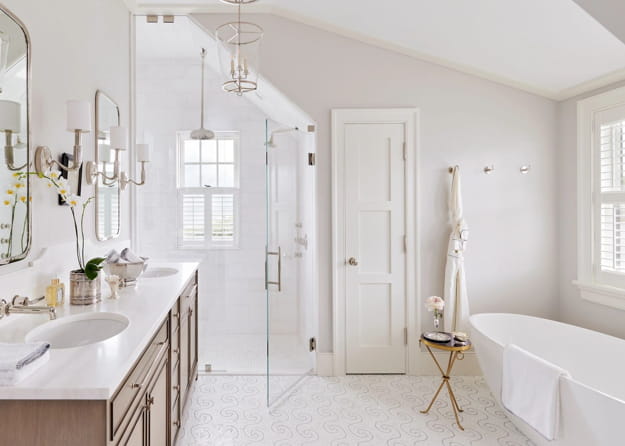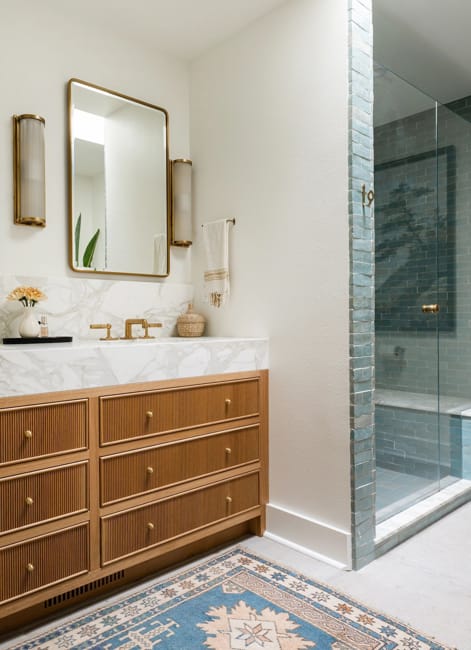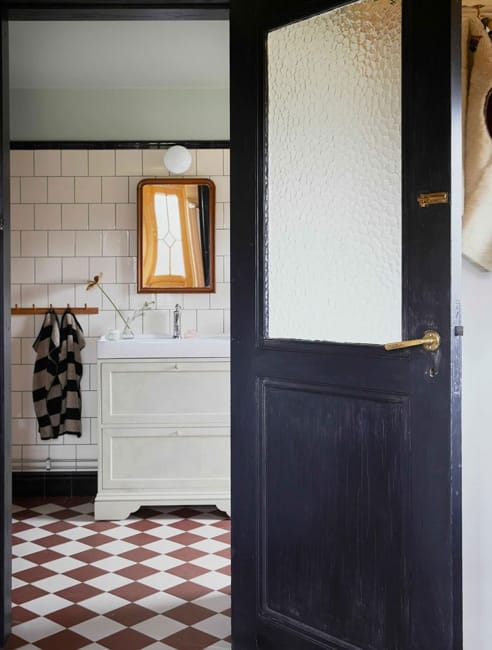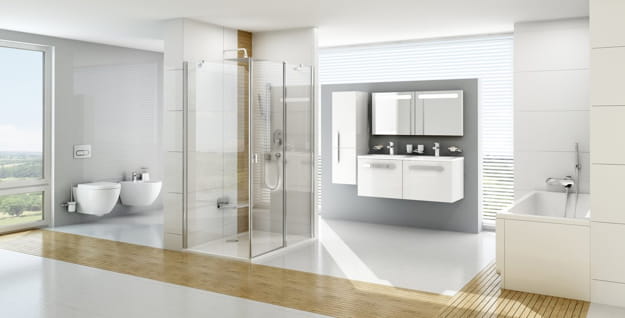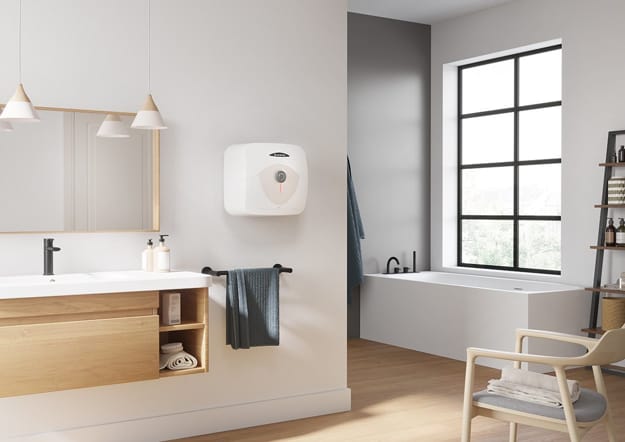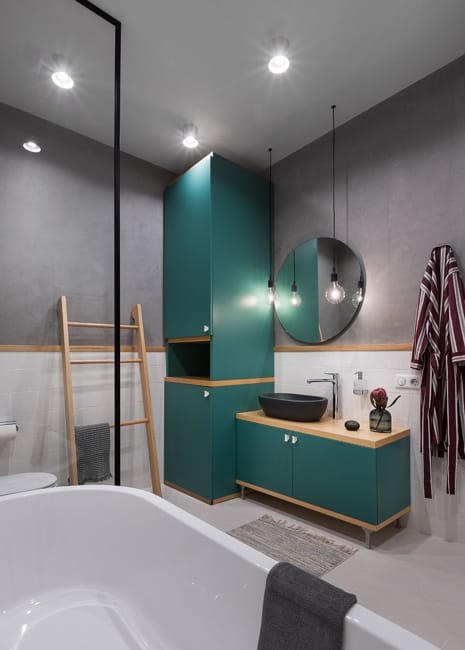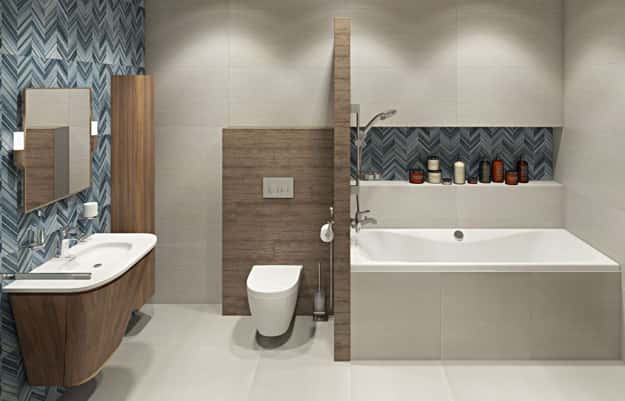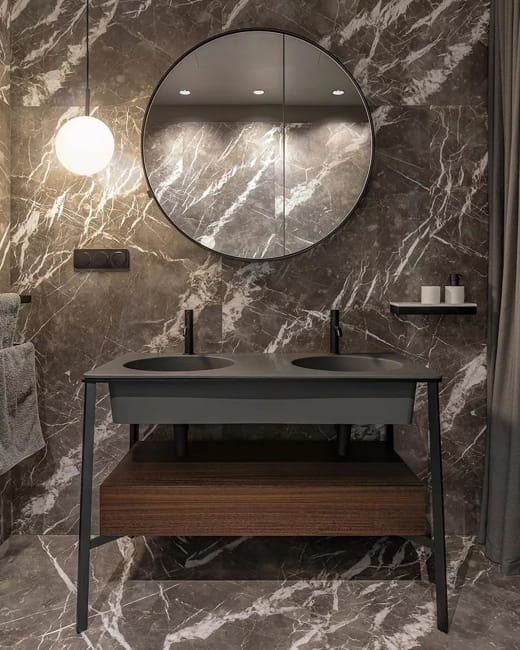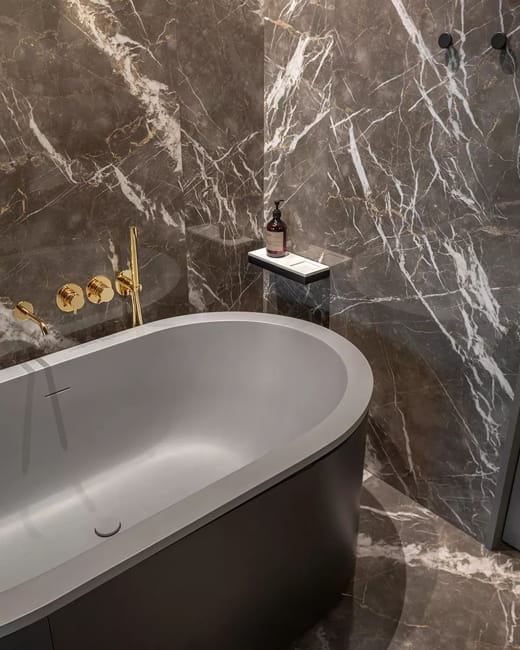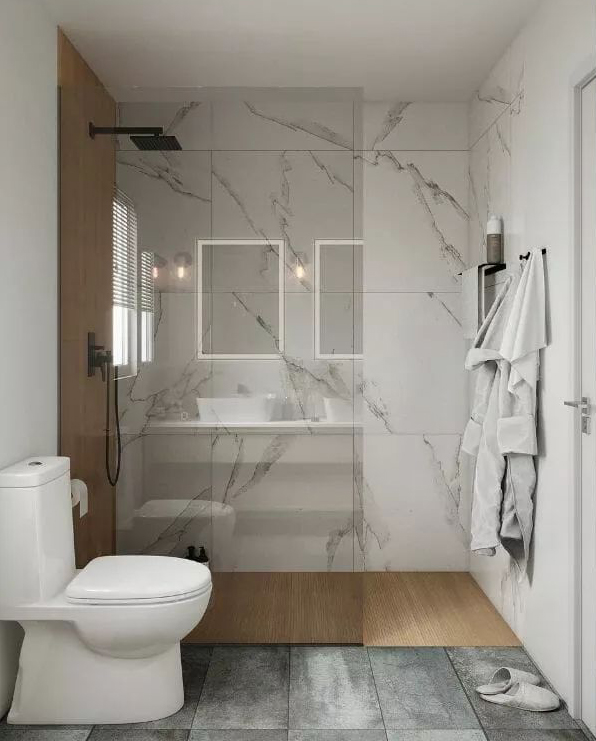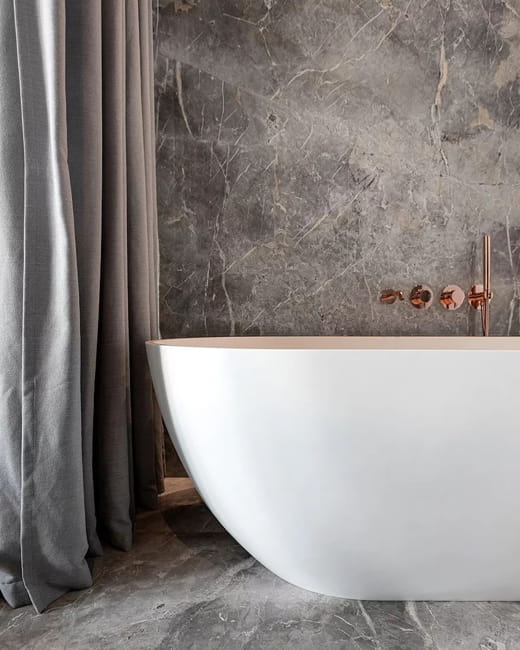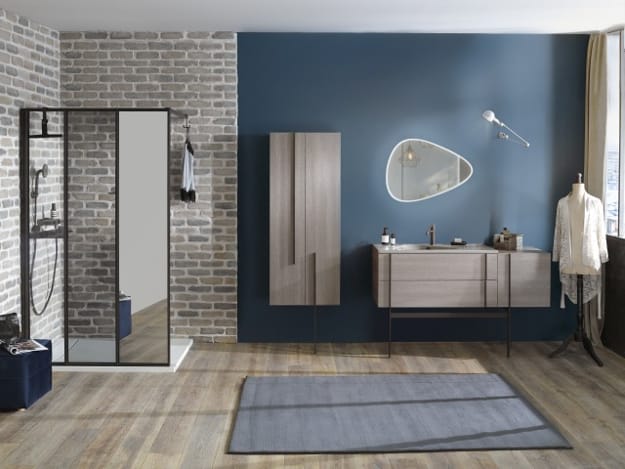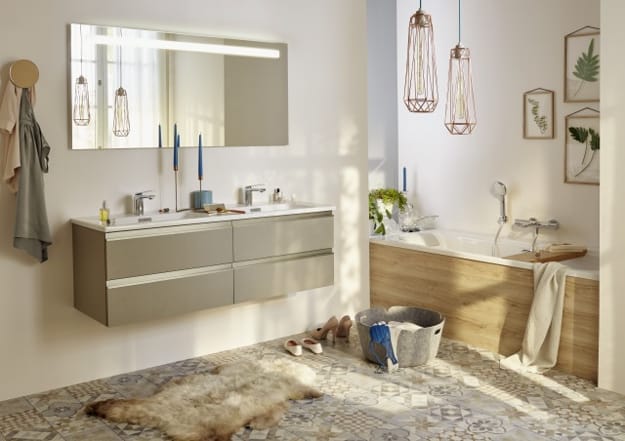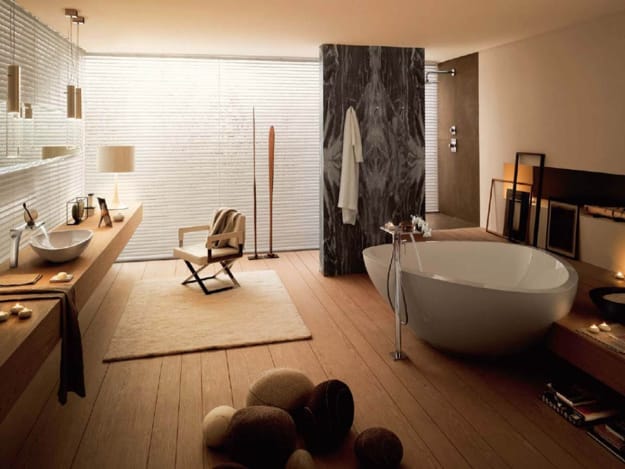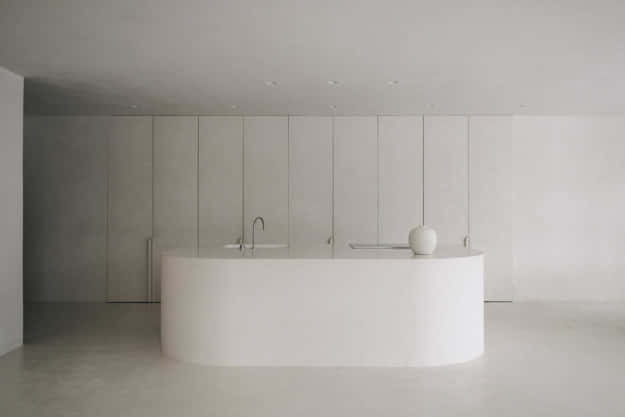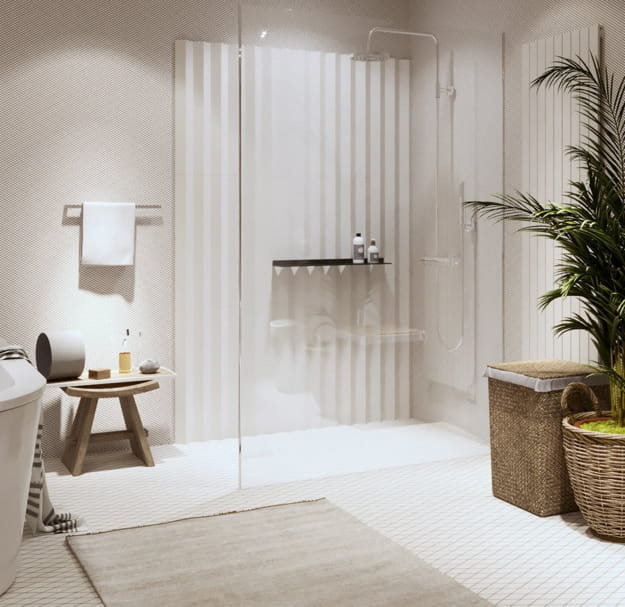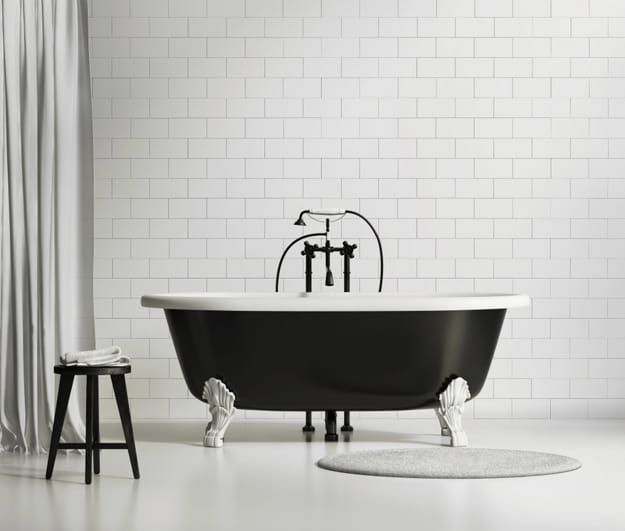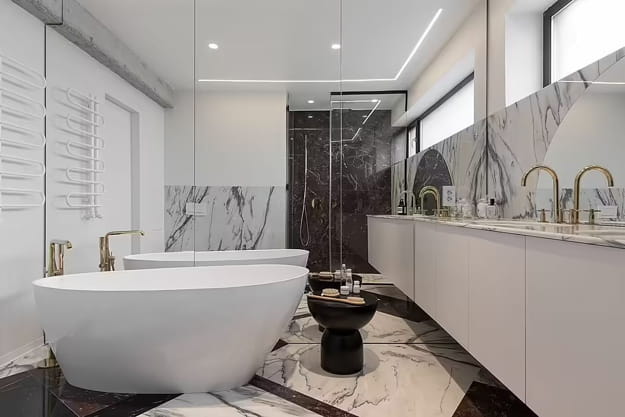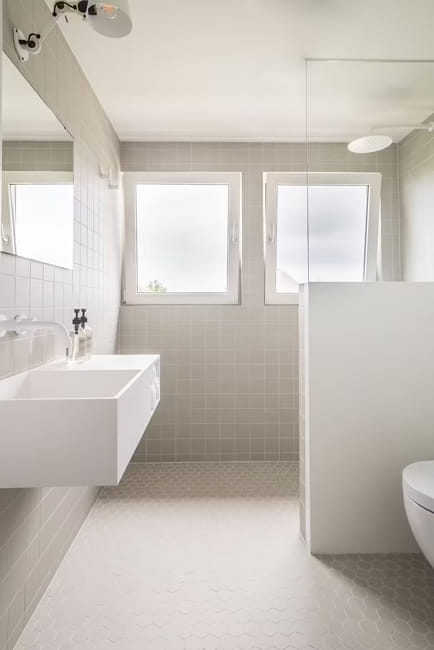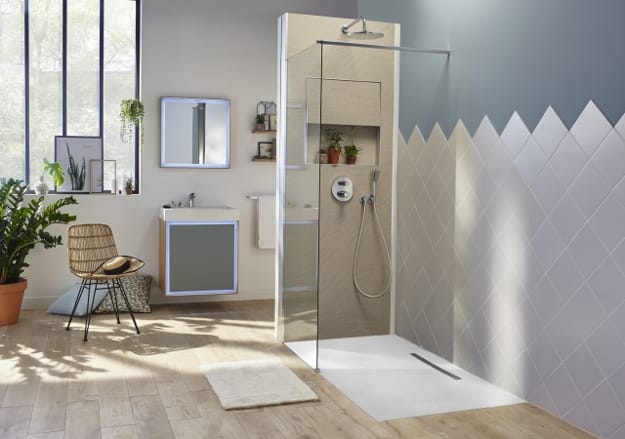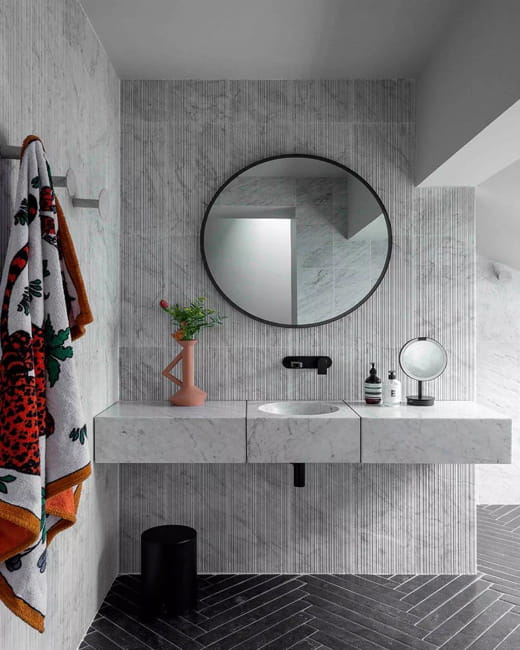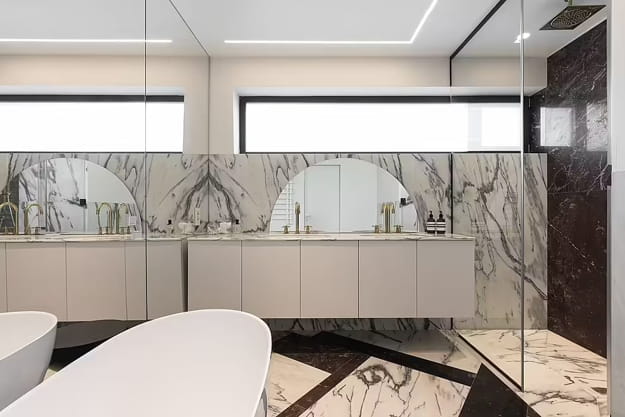 More from modern bathroom

Remodeling bathroom interiors is an essential part of creating a modern home. A beautiful, functional, well-planed, and modern bathroom design affects...
and enjoy free articles sent to your inbox