Boudoir Bathroom Design by Delpha Bringing Classic Chic into Modern Bathrooms

Purple and Pink

Room Colors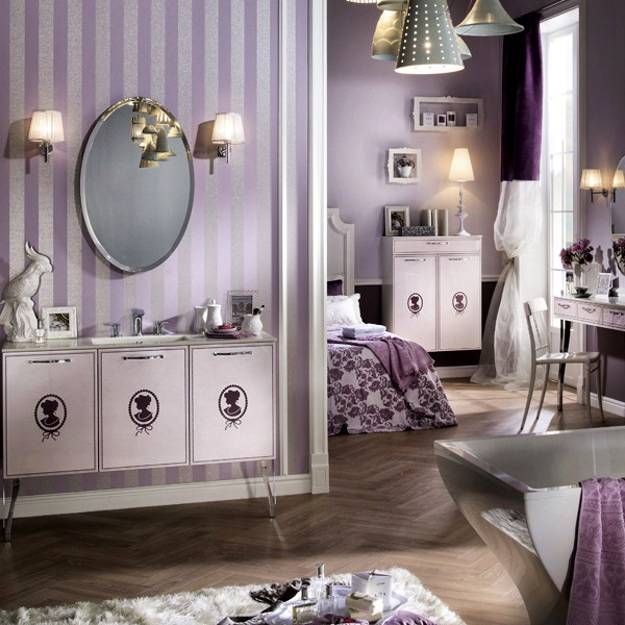 Modern bathroom design and decor in white and light purple colors
small bathroom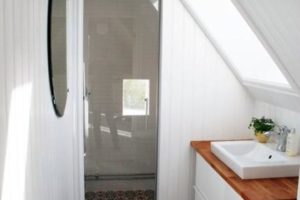 Classic, luxurious and modern bathroom design ideas fascinate and delight transforming functional interiors into bright and comfortable rooms. Boudoir bathroom design by Delpha brings the Parisian chic and beauty into modern homes and gives great inspirations for DIY bathroom decorating and interior redesign.
Modern bathroom design in classic style provide fabulous opportunities to transform large and small bathrooms. Nothing is impossible, and all bathroom decorating ideas that are comfortable and pleasant, look gorgeous and interesting. A boudoir came from France, and define this amazingly spectacular and comfortable bathroom design style. Lushome shares this beautiful modern bathroom design to show how you can add French charm and chic to your room.
The Boudoir bathroom design ideas emphasize a feminine and romantic feel and reflect the latest trends in open bedroom-bathroom designs. Tender light purple room colors and white decorating ideas look fresh, soft and airy. The collection is called Boudoir Grand. It offers gorgeous bathroom design ideas to realize your dream of luxurious, feminine and peaceful bathroom decor.
Small bathroom ideas, 11 vintage bathroom designs
Boudoir bathroom design ideas by Delpha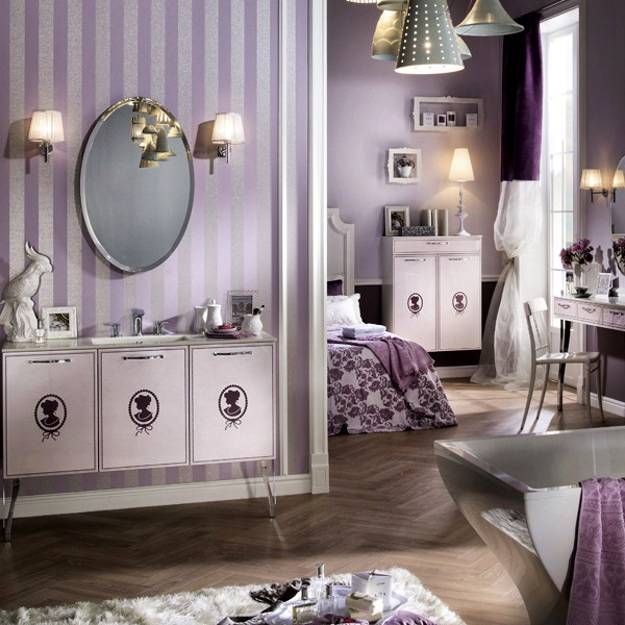 These bathroom design ideas are great for almost open modern bedroom-bathroom spaces. This option is especially useful for small rooms that look spacious and bright united with the Boudoir bathroom design and decorating concept.
Subtle rooms colors and exquisite details add chic to modern bathroom decor. White bathroom cabinets and fixtures, clack decorating accents and silver frames create elegant and beautiful bathroom decor for a romantic woman.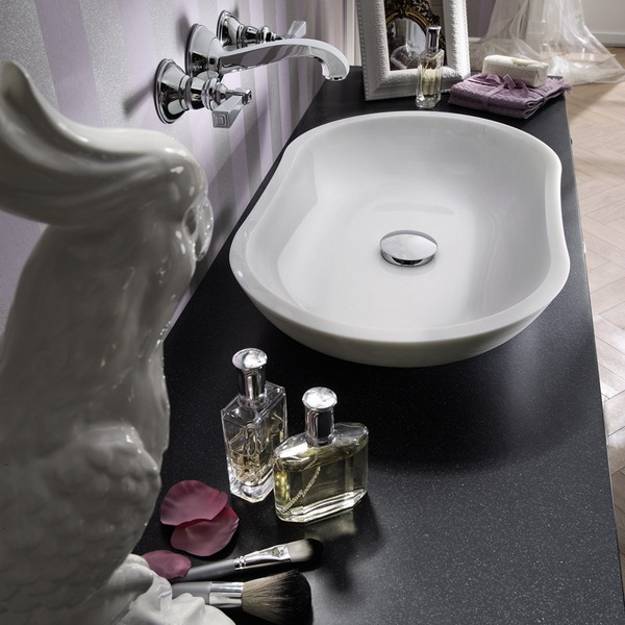 Soft pink and purple colors are very attractive when combined with white decorating ideas and bright bathroom design. Interesting bathroom fixtures and unusual shapes of bathroom decor items add interest to modern bathroom design and personalize unique, comfortable and modern bathroom decor.
Latest trends in vintage bathroom design
Suspended glass bathtub and innovative interior design
Designers suggest to enhance the Boudoir bathroom design style with wall tiles with striped wallpaper and light curtains in pastel tones. Soft pink, purple color shades and silver finishes look gorgeous with natural home fabrics, luxurious sink, cotton and wool, blending Parisian chic and charm into functional and very modern bathroom design in classic style.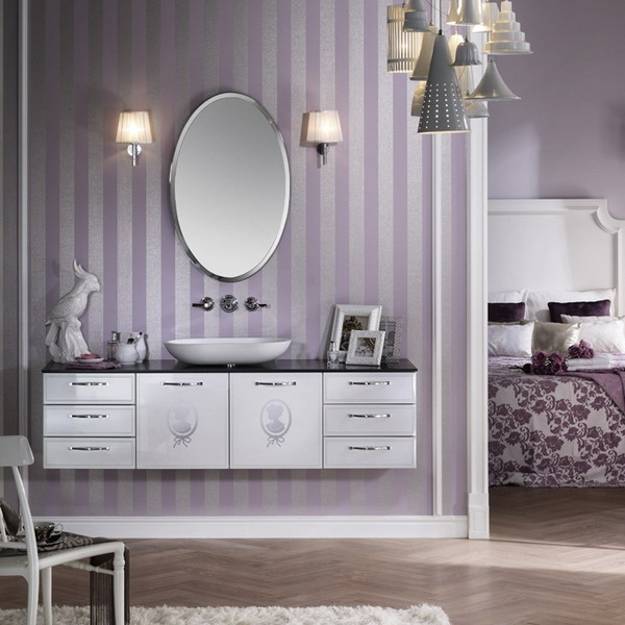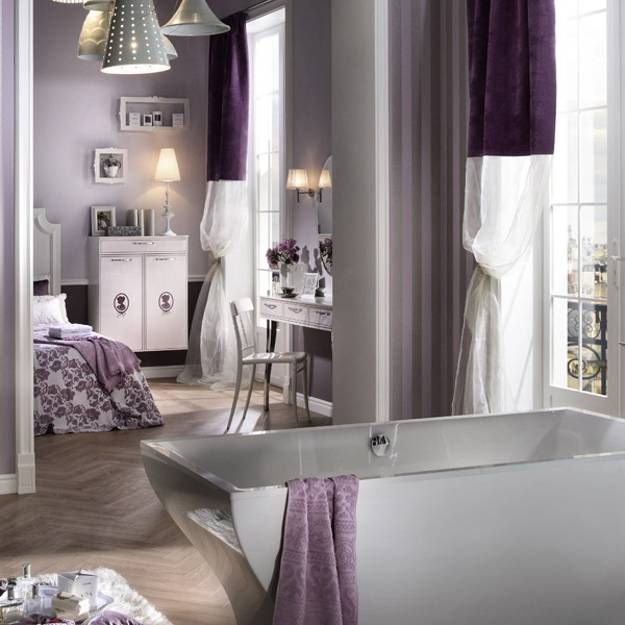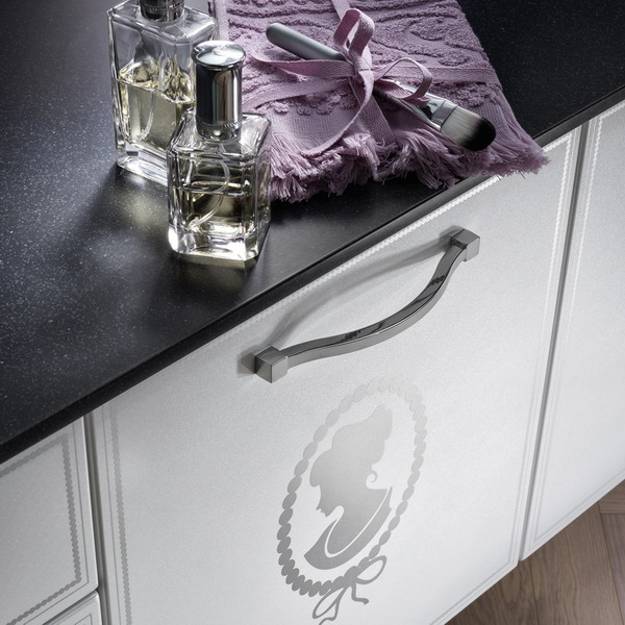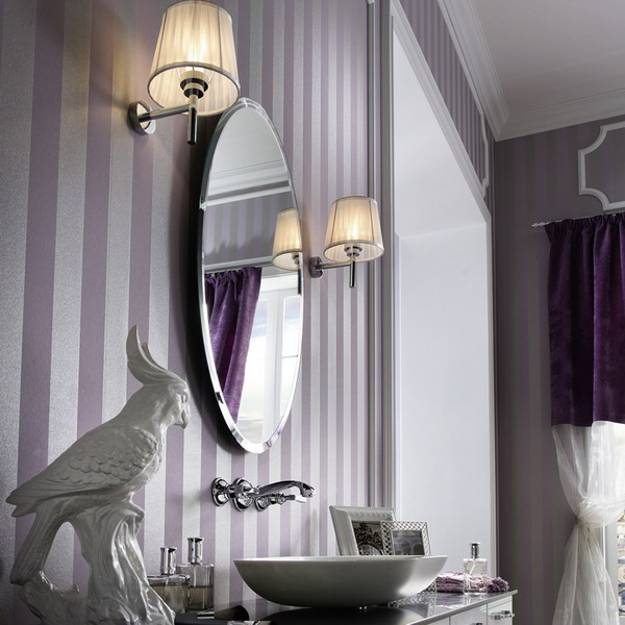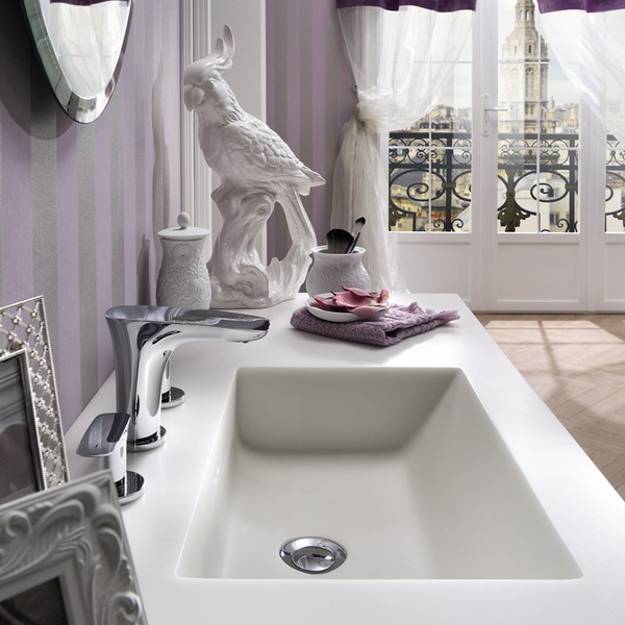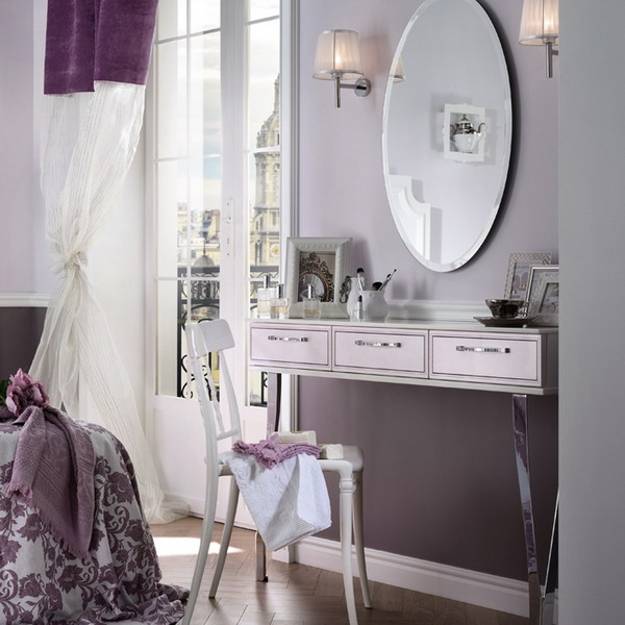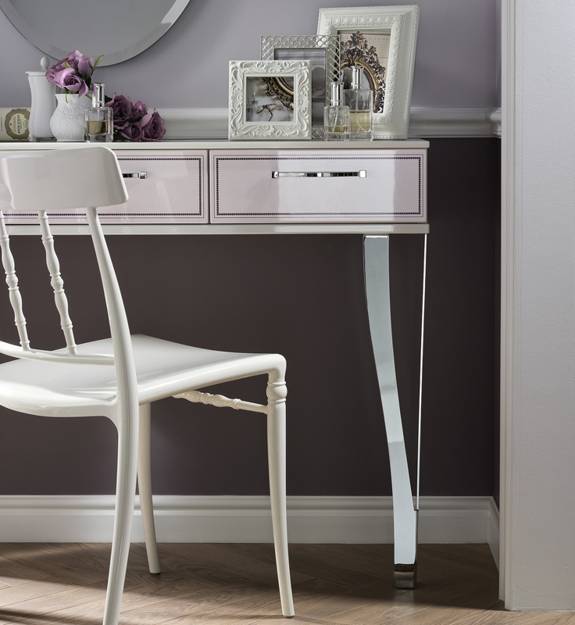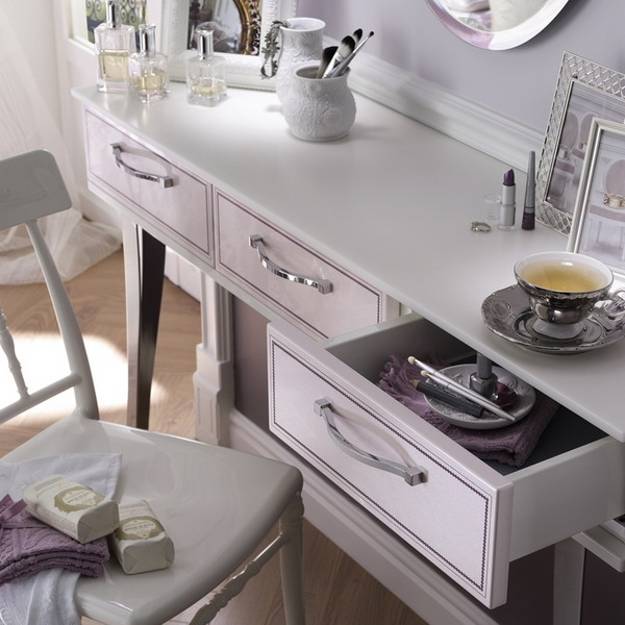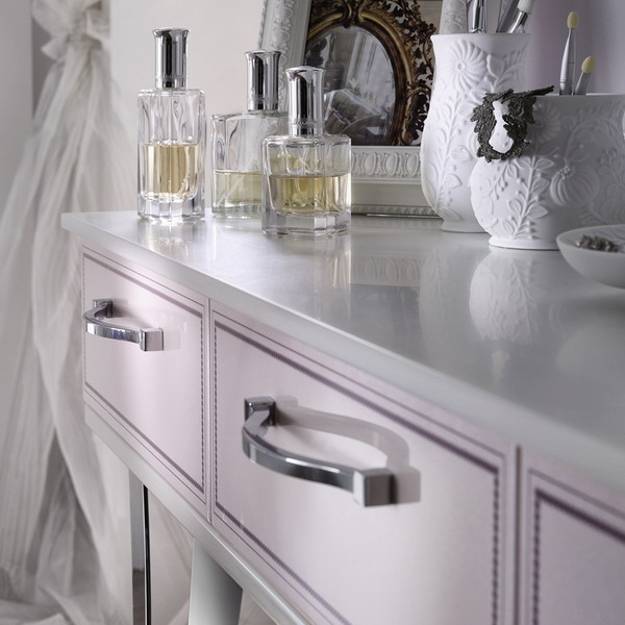 More from bathroom decorating

Waterproof wallpaper designs are a bright, innovative, and functional solution for modern bathrooms. Beautiful wallpaper patterns can decorate all walls, including...
and enjoy free articles sent to your inbox