Black and White Decorating Ideas for Small Spaces in Scandinavian Style

Black White Decor

Room Colors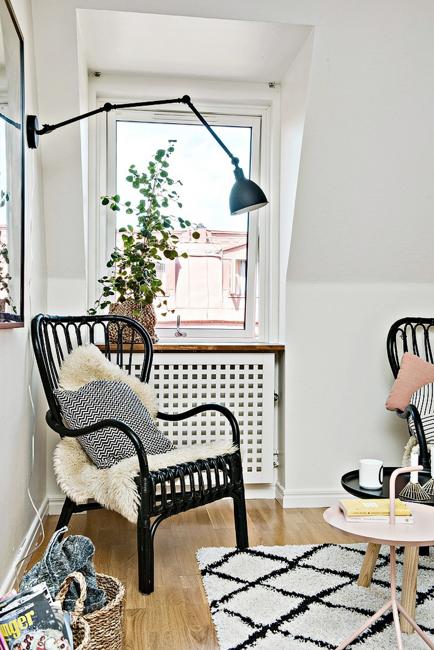 Space saving ideas for decorating small apartments and homes, wall light
decorating small apartments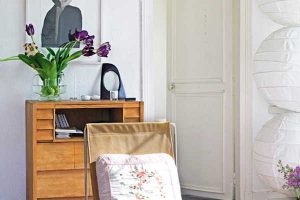 Small apartment ideas in Scandinavian style can be useful for decorating all small apartments and homes. Lushome shares photographs of a small apartment located in the center of Gothenburg. Bright and clutter-free interior design and black-n-white decorating make these small spaces comfortable, functional and stylish.
Huge windows and white decorating make small rooms appear larger. Wooden beams painted black look dramatic on a white background. Black-and-white palette is one of the best ideas for decorating small apartments and homes.
Modern kitchen design, beautiful doors and stainless steel pieces look stylish and classy. Black and white interior design features comfortable and ergonomic work areas, which are blended with rest areas in the living room. A charming sleeping alcove enhance the comfortable and pleasant feel of interior design in Scandinavian style.
Beautiful interior design in Scandinavian style spiced up with pink and blue color accents
3 small apartment ideas creating multifunctional and modern home interiors
Black and white decorating ideas in Scandinavian style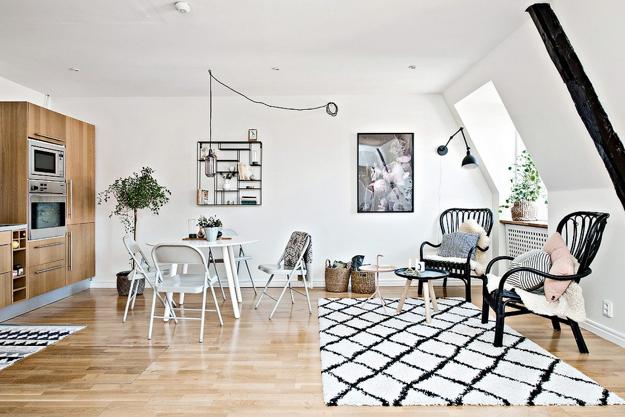 Small spaces can accommodate everything necessary for modern lifestyle and look attractive, bright and interesting. Light interior colors visually stretch small spaces, black brings balance into modern interior design in Scandinavian style.
The bedroom is very small and cozy. White walls and black ceiling beams,  black-and-white bedding fabrics and warm bright accents create very pleasant and inviting bedroom decorating.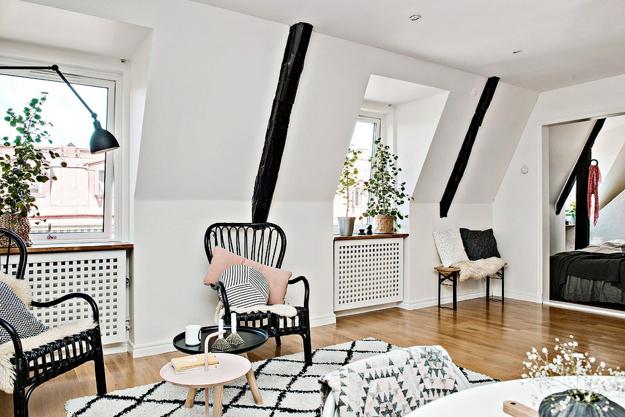 Very simple, but nice and comfortable solutions are wonderful ideas for decorating small apartments and homes. Modern bathroom design is flexible and space saving. The door can be moved, and the small bathroom becomes the shower.
Smart ideas for decorating small apartments featuring antique wood
Space saving apartment ideas creating flexible interior design and attractive small rooms
A corner sink, a glass shower door and white decorating ideas are great space saving ideas for small bathroom design. Black accents are the perfect solution for small bathrooms which look harmonious and balanced in black-n-white.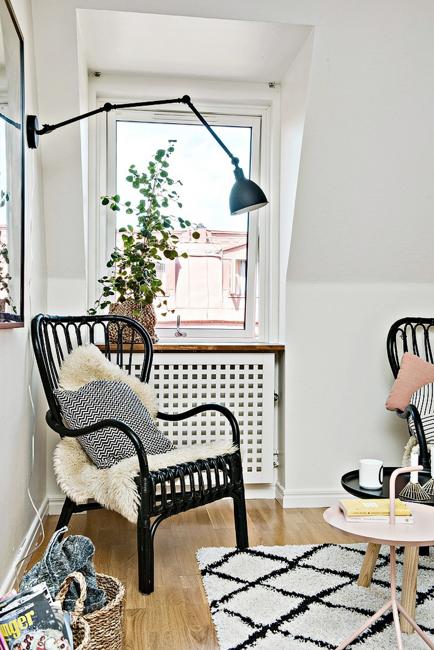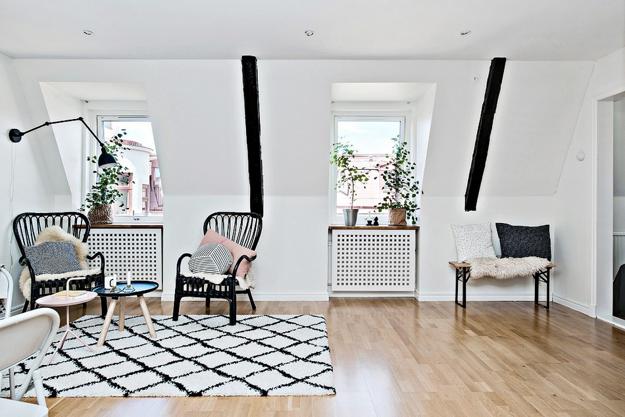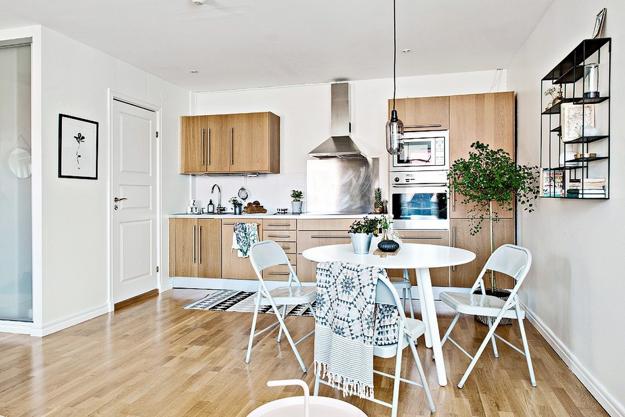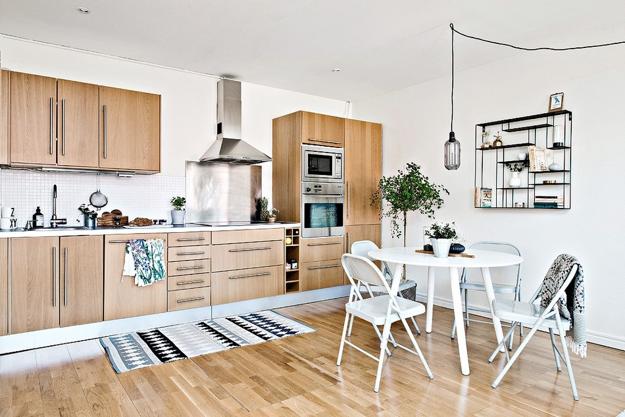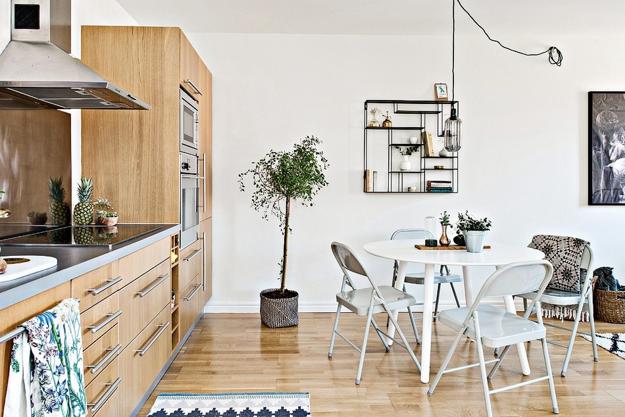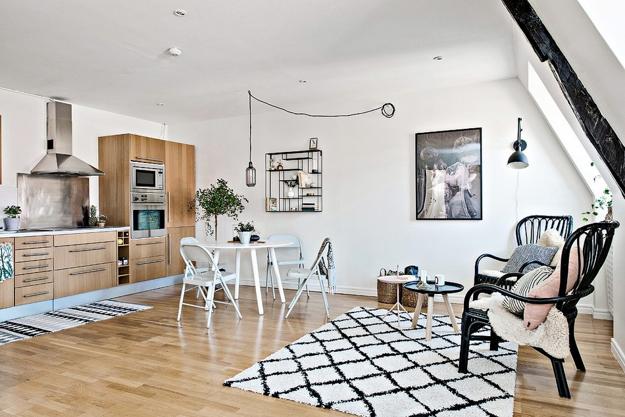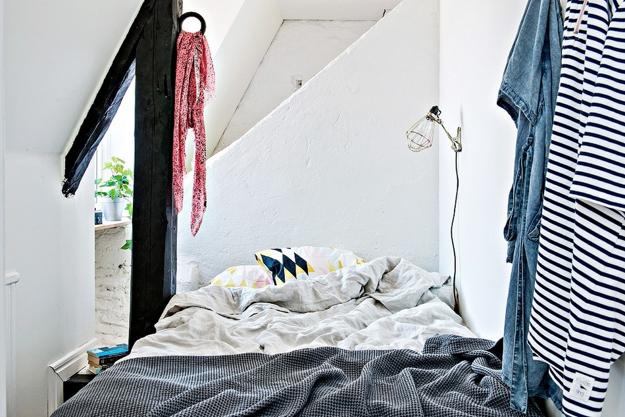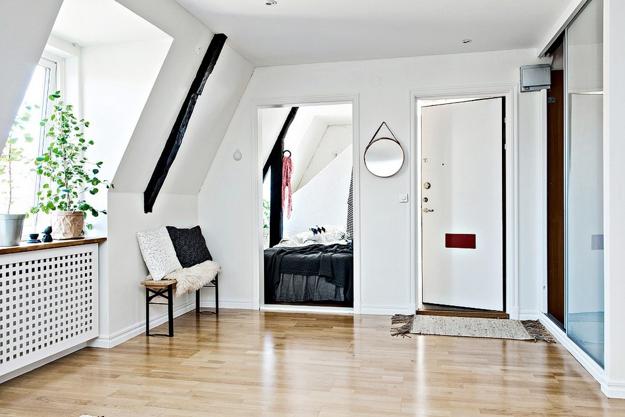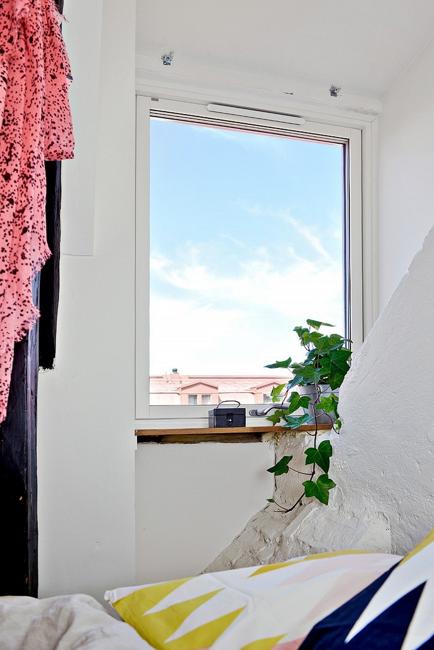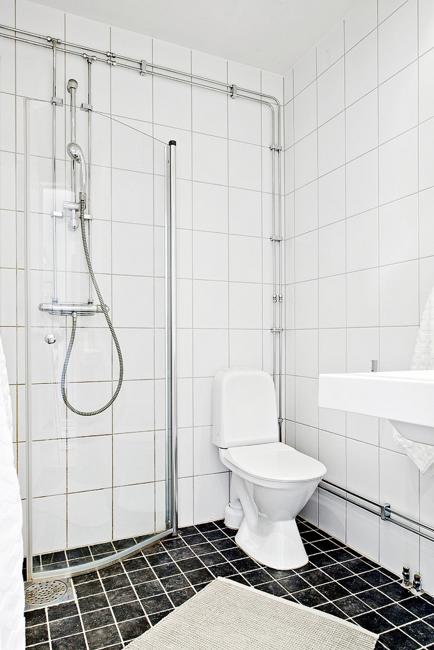 It is possible to find enough space for a small bedroom even in a tiny apartment or home. Here are smart...
and enjoy free articles sent to your inbox