Beautiful Interior Design Ideas in Scandinavian Style Spiced up with Pink and Blue Color Accents
---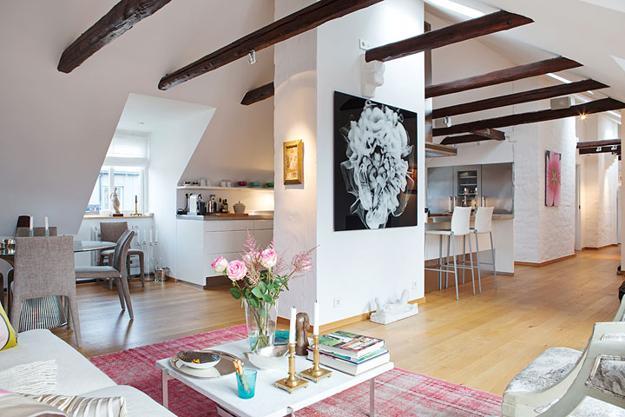 Modern interior design with wooden beams and colorful decor accents in pink and turquoise blue colors
Beautiful interior design in Scandinavian style, spruced up with bright pink and blue color accents, turns a loft apartment into gorgeous modern home interiors that are cheerful and inviting. The large laving spaces allow create airy, pleasant and colorful interior design and decor in Scandinavian style, perfect for staging home interiors. Beautiful balcony decorating ideas, simple outdoor furniture and flowering plants, invite to enjoy the fresh air.
Scandinavian homes are usually bright and decorated with unique accents, whether it is a vintage furniture piece, a contemporary artwork or home furnishings in rich colors. Bright interior design in Scandinavian style enhanced by a few colorful decorative accents look light, interesting and very original, giving great inspirations for modern interior decorating or staging home interiors for sale.
Modern interior design that blends white decorating ideas with good lighting fixtures, spiced up with rich color accents, unique vintage furniture and decor accessories, create stylish Scandinavian homes that demonstrate beautiful blends of old and modern ideas, neutral and rich room colors and various textures.
Loft living spaces, modern interior design and trends in decorating
Modern interior design ideas and eco friendly materials for stylish loft living in California
Modern interior design in Scandinavian style with pink and blue color accents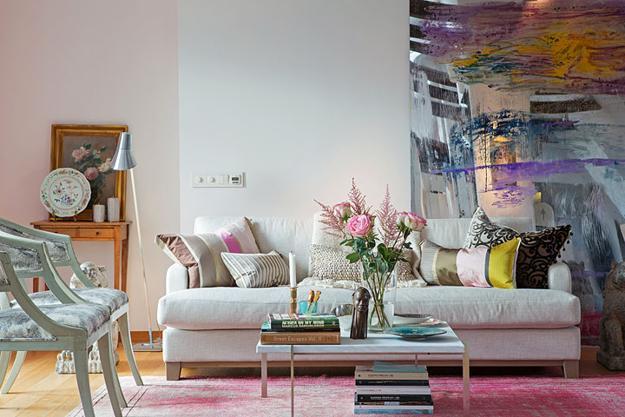 Large windows and efficient lighting fixtures, wisely chosen and strategically placed, add stylish details to modern interior design. Bold accents in pink and turquoise blue color, combined with neutral brown and white room colors, create amazingly elegant, cool and beautiful interior design. The loft living spaces decorated with exposed wooden beams, bright furniture in pink and peach colors, light pink floor carpet and turquoise blue accent walls look absolutely stunning.
Wood and white paint colors create bold contrasts that are enhance the bright and cool Scandinavian style. Wooden beams are excellent decorative accents for modern lofts, that offer contemporary apartments with a traditional home feel.
Pink and turquoise color scheme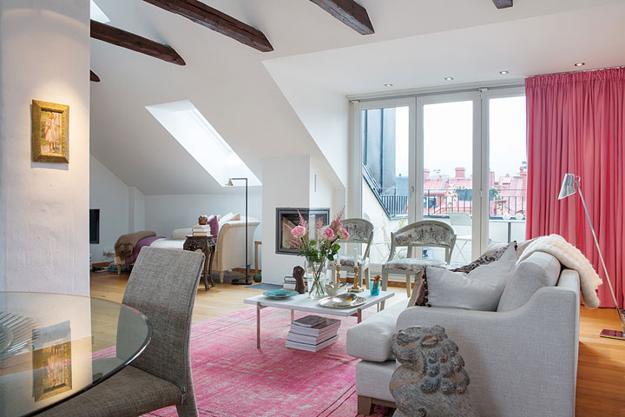 Turquoise blue color, combined with white decorating ideas, creates gorgeous accent wall design. Beautiful turquoise blue color, used in moderation, attracts and delights, turning the loft living spaces into stylish and desirable home interiors. Bright accent walls and home furnishings in rich pink and soft peach colors add interest and depth to modern interior design while keeping the loft living spaces bright, simple and elegant.
Parisian penthouse, luxury apartment ideas and modern interior design
Contemporary loft conversion design in San Francisco
Soft home fabrics in pink and blue colors, and beautiful wallpapers with floral designs in blue colors feel the rooms with comfort and coziness, enhancing interior design in Scandinavian style. Inviting decorative pillows, fresh flowers, artworks and candles are small details that are simple and charming, perfect for welcoming interior decorating or staging home interiors for sale.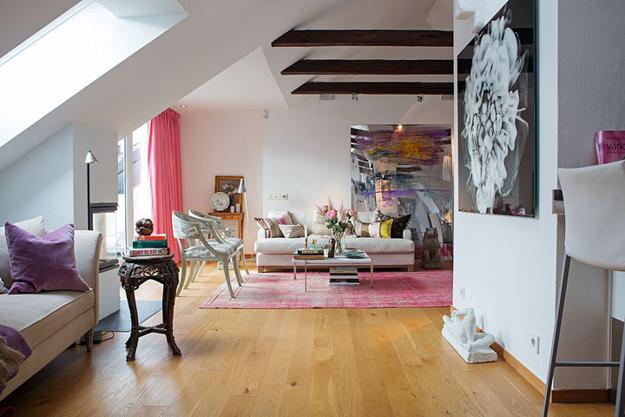 The loft living spaces feature three bedrooms, each with its unique personality. Interior design in Scandinavian style uses soft room colors, except bold pink upholstered furniture on one of the bedrooms.
Former industrial spaces converted into stunning lofts
Bright interior design ideas, luxury loft renovation and redesign
Small bathroom design blends functionality with white decorating ideas in traditional Scandinavian style. Simple and practical storage baskets create convenient bathroom storage. Glass and modern bathroom fixtures add to an airy and comfortable feel.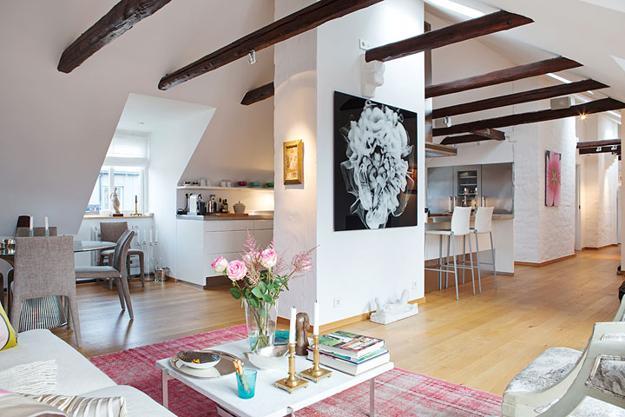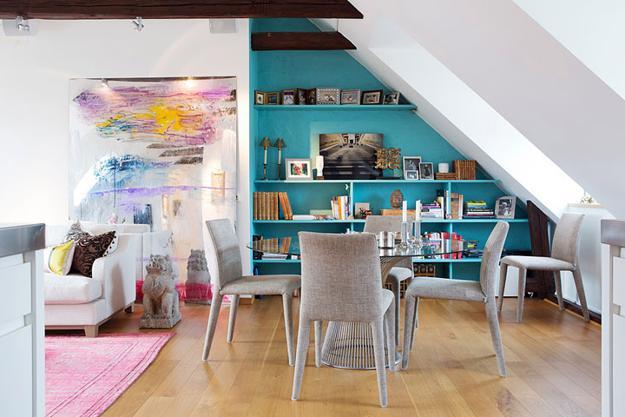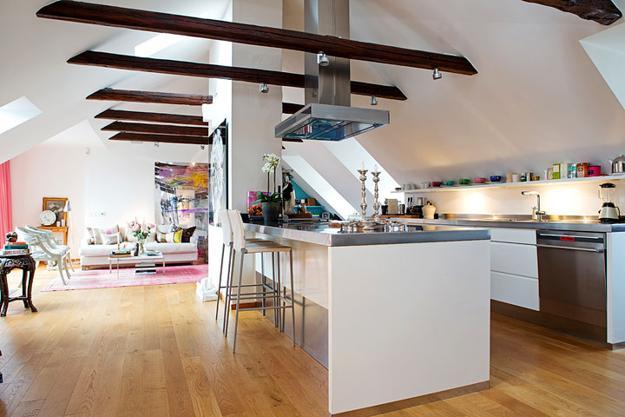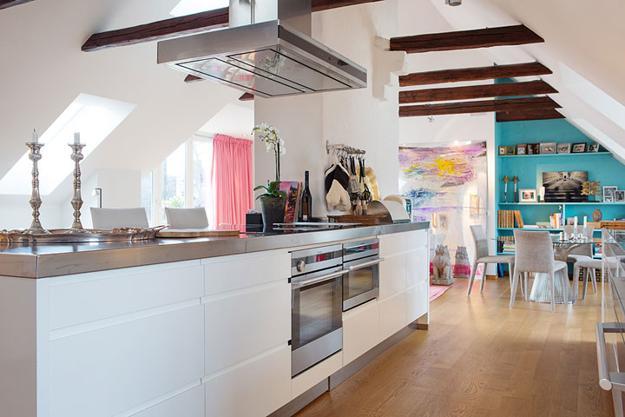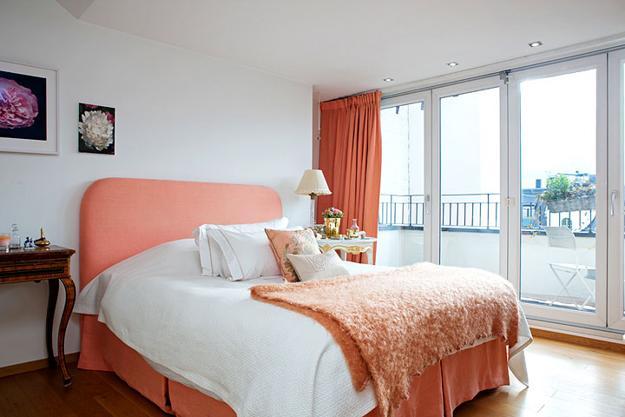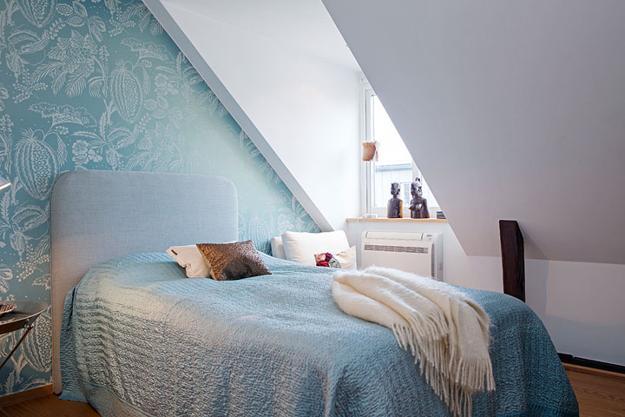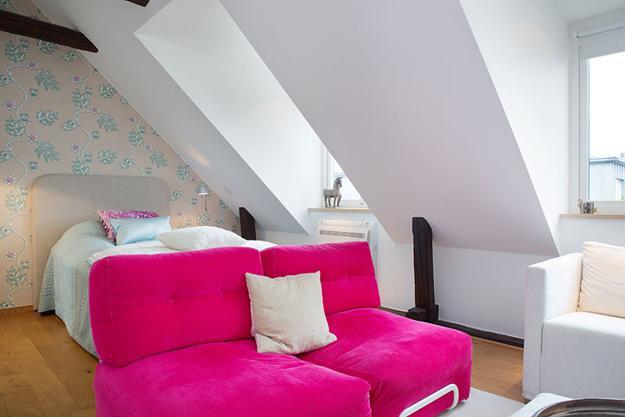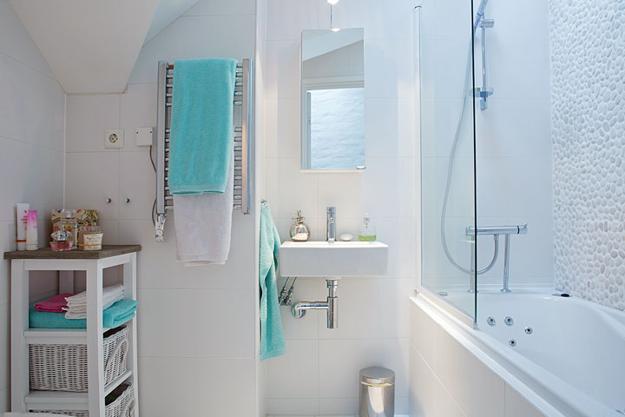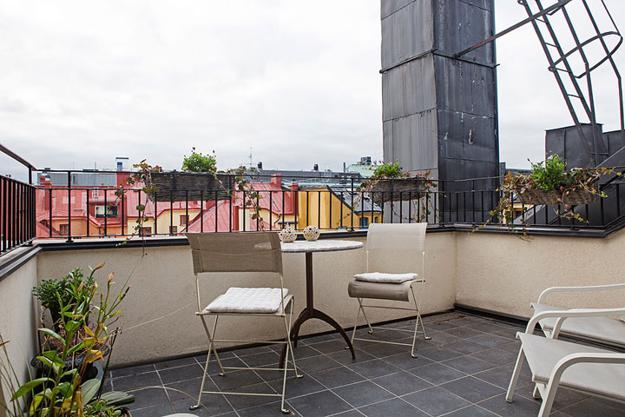 More from interior design

It is possible to find enough space for a small bedroom even in a tiny apartment or home. Here are smart...