Loft Living Space, Modern Interior Design and Trends in Decorating

Decorating Ideas

Interior Design Ideas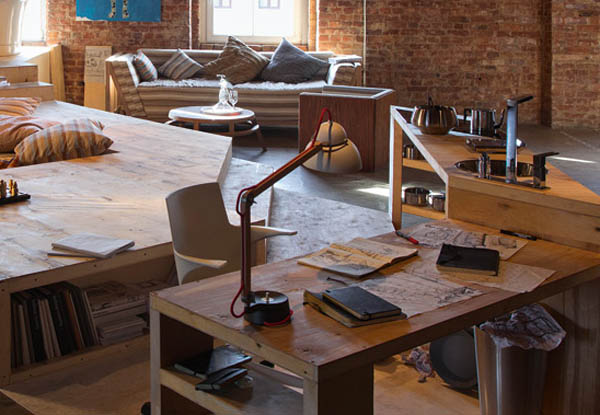 apartment ideas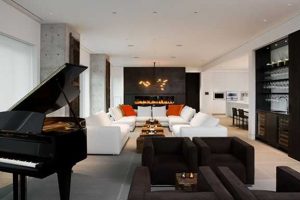 Loft living is a popular concept in architecture, design and home decorating. Loft ideas are one of the most stylish trends in decorating, that can be applied to redesign of industrial spaces and contemporary apartments in many styles.
Real loft conversion designs are the redesigned factory buildings, which are often decorated in minimalist style, but today loft ideas influence interior design and decorating in many other styles, creating spacious, airy and functional rooms.
Contemporary redesign and trends in decorating bring attractive loft ideas into modern homes and apartments, blending light and spaciousness with breezy interior design and decor, and combining traditional and contemporary materials and home furnishings.
Small house design with elliptical loft and metal ceiling panels
Interior design trends, comfortable chic decorating ideas
Loft ideas and trends in decorating
Loft living, modern interior design and trends in decorating
Loft ideas look impressive, mixing different styles and adding artistic touches to modern interior design and decor, turning homes and apartments into beautiful and comfortable retreats. Indoor hammock can be combined with traditional living room furniture, exotic woods and contemporary lighting fixtures, giving a unique character to contemporary interior design and decor with eclectic charm.
Designers and decorators experiment with trends in home decorating, enhancing traditional interior design and decor with loft furniture, unusual lighting and contemporary loft ideas, that bring lots of light into spacious loft living space.
Loft ideas, contemporary lighting design and traditional living room furniture
Non-residential living spaces become pleasant, comfortable, stylish and cozy after interior redesign and decorating, and traditional rooms look contemporary and luxurious, enriched by innovative loft ideas.
Top 6 modern interior design trends, interconnection and organic design
Modern interior design trends, interior decorating materials
Creative and unusual loft ideas, new textures and interior design materials, combined with traditional interior design and decor objects, look gorgeous.
Contemporary loft ideas and modern trends in decorating, indoor hammocks, fur, unique lighting and bright interior decorating colors
Antique decor items add chic to loft living spaces, making home for professionals unique and personal, and adding chic and style to functional loft living.
Modern loft ideas for traditional living room with antique and exotic decor items

Here is a new design concept of Ibis Hotel in Sao Paulo, Brazil. The contemporary and original interior design invites everyone...
and enjoy free articles sent to your inbox