Modern Interior Design Trends 2013, Interior Decorating Materials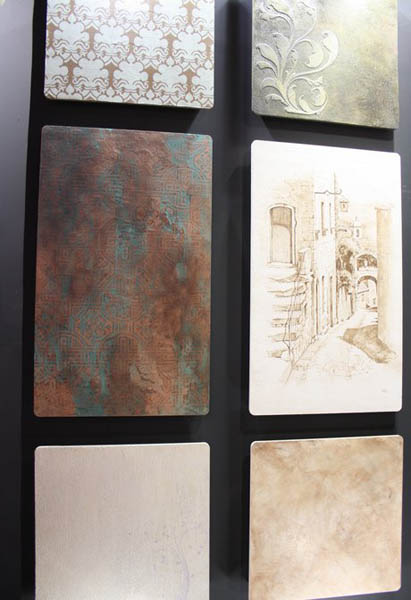 floor decoration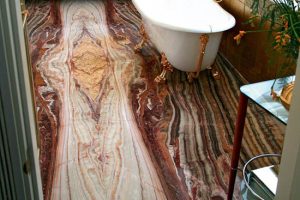 Modern interior design trends show the direction of development of new collections, decorative materials and decorating ideas. Every year the industry brings a huge amount of new collections for modern interior design and decorating, which makes it difficult to choose the best solutions for your home.
Modern wallpaper patterns come in various styles and colors, encouraging to experiment with various textures and designs. Original wallpaper patterns in bright colors, large designs and images, classic small wallpaper patterns in light pastel colors are top modern wallpaper design trends for 2013.
Modern wallpaper that provides an excellent background for creative interior decorating, while attracting the attention and setting the mood is one of modern interior design trends 2013. Ethnic wallpaper patterns, African, American ad Asian ornaments, large abstract patterns, contrasting vertical stripes that look like watercolor paintings will create gorgeous modern interiors in 2013.
Modern interior design trends2013, wall decorating materials
Modern wallpaper patterns 2013
Modern wallpaper designs that look like fabric, wood, brick, natural stone, cement or metal are striking interior design trends for interiors 2013. Beautiful wallpapers with three-dimensional textures and images will turn lacking any interest walls into striking interior design elements.
Large images, unusual perspective and impressive scale create amazing wall designs that will dramatically change interior design.
Today designers create new wallpaper patterns, exploring endless possibilities of digital printing and creating gorgeous patterns and compositions, transforming modern interior design and decorating ideas, and blending familiar ad unexpected into beautiful wallpapers.
Striped wallpaper in red color, watercolor patterns for modern wall decoration
Digital printing creates modern wallpaper designs that look like various decorating materials, fabric, wood, brick, natural stone, cement or metal, and imitate wall decoration techniques with an amazing accuracy, offering interior design trends inspired and supported by contemporary computer technology.
Modern wallpaper patterns and colors, interior design in eco style
Modern interior design with stripes, striped wallpaper and home decorating fabrics
Modern wallpaper designs that look like embroidery or painting are exciting interior design trends that bring ancient art and crafts into modern wall decoration. Architectural designs and butterfly images, hats and jewelry items, various beautiful wallpapers will suit any style and taste.
Beautiful wallpapers that look like lace fabric and embroidery, modern wall decoration ideas
Eco friendly wallpaper designs 2013
Latest wallpaper collections offer beautiful wallpapers (LG Hausys) that clean the air. These modern wallpaper look traditional and elegant, but improve the air quality. The top layer of eco friendly and innovative latest wallpaper contains unique substances that interact with sunlight and clean the air.
Eco-friendly and energy efficient technologies are used for creating new generation of not only decorative, but functional modern wallpaper that improves health.
Leather wall paneling, luxurious modern interior design ideas
Soft wall tiles and decorative wall paneling, functional wall decor ideas
Wall decoration ideas
Decorative plaster, painting and stenciling ideas for modern wall decoration
Beautiful wallpapers, decorative wall panels, plaster and paints that are eco friendly are modern interior design trends for 2013 that will create pleasant and healthy rooms. Interesting combination of decorative plaster, painting and stenciling techniques will allow to experiment and create unusual and stylish interior design in 2013.
Fabulous 3d floor decor ideas, 10 self leveling floor designs
Parquet flooring ideas, wood floor tiles by Jamie Beckwith
Modern floor decor
Colorful flooring ideas, laminate with bright patterns, modern interior design trends 2013
Modern floor ideas bring traditional wooden floor designs and flooring that looks like exotic animal skins, laminate with various images in natural and bright colors, natural stone and leather tiles for modern interior design in 2013.


Here is a new design concept of Ibis Hotel in Sao Paulo, Brazil. The contemporary and original interior design invites everyone...
and enjoy free articles sent to your inbox