Bathroom Storage Ideas, Small Bathroom Space Savers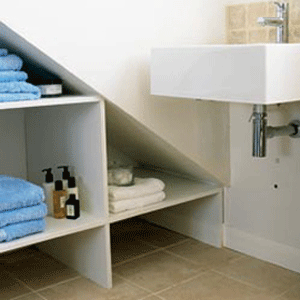 Small bathrooms, towels storage ideas, bathroom space savers
storage ideas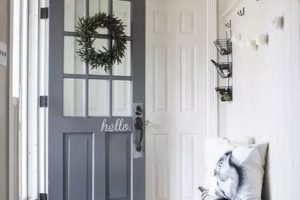 Storage space is at a premium in many homes, and especially in small bathrooms. Today people are looking for extra storage space in small and large homes. Bathrooms are usually the smallest interiors in the house that do not offer the ample storage space. A linen closet in the bathroom is a great feature, but not many homes have it. Space saving bathroom storage ideas are a hot topic.
Modern bathroom space savers offer attractive storage ideas that can be decorative and functional. Space savers and closet organizers, made of wicker, wood, metal or contemporary plastic, add beautiful textures and colors to small bathrooms, creating pleasant  and comfortable atmosphere. They keep items in order, decluttering bathroom storage and keeping the air fresh. (Home staging game Clutter Hunt)
Using attractive bathroom space savers and creative storage ideas, you can enjoy more storage space and decorate your home in style. Small bathrooms vanities, glass shelves, bathroom storage cabinets with mirrored doors and proper lighting design increase small bathrooms. (Modern bathroom design, lighting) Modern bathroom space savers and organizers for toilet items and towels storage make functional decorations that add chic and comfort to interior design. (Modern bathroom design, top 10 trends for 2011)
Small bathrooms, towels storage ideas, bathroom space savers
Bathroom storage cabinets, open storage shelves and accessories should be made of materials that do not accumulate moisture. Glass, metal and plastic are good choices for shelves and small space savers that provide convenient storage for toilet items and towels.
Bathrooms should be safe for kids. It is a good idea to organize small items, like household cleaners, cosmetics and sharp objects, in wicker baskets and plastic space savers, lock them in bathroom storage cabinets or keep them on shelves, if there are small children live in your house.
Bathroom space savers, modern bathroom storage ideas
Small bathroom remodeling and staging, as well as decorating for creating more comfortable and modern interior, should create large enough storage space, that your family needs.
Bathroom storage cabinets and shelves with small space savers help design airy and organized small bathrooms that are safe and comfortable.
Modern bathroom storage ideas, storage shelves
Open storage shelves make small bathrooms look larger. To make the room look larger, you should not store a lot of items on shelves, home staging experts suggest. Half empty shelves, particularly glass shelves, give small bathrooms an attractive spacious look.
Bathroom storage cabinets space are valuable. Space savers and organizers should efficiently utilize available space on shelves inside bathroom storage cabinets and allow good air circulation.
Small bathrooms, modern bathroom storage ideas, wicker baskets and wooden furniture
Damp places attract the mold. To get rid of it is not easy, the mold can penetrate deeply into the walls and furniture. Effective ventilation and clean vents help support healthy environment in your home. (Home staging scents that help loose weight)
Heated floor is a great feature for creating healthy and inviting interior design, but it requires furniture with legs.
Modern bathroom storage ideas
Also you need to check and repair all the plumbing, regularly clean all damp spots, properly arrange bathroom space savers and organizers on shelves and inside storage cabinets, leaving some free space for the air circulation.
Small bathrooms ideas:
Attractive bathroom storage ideas
Bath accessories for luxury decorating and home staging
Tiny bathroom, 7 tips for remodeling
Small bathrooms space savers

Here are great ideas for kids toys storage and wall decoration with small cars that everyone would love. DIY organizers, like...
and enjoy free articles sent to your inbox