Amazing Room Makeovers and Inspiring Interior Decorating Ideas
---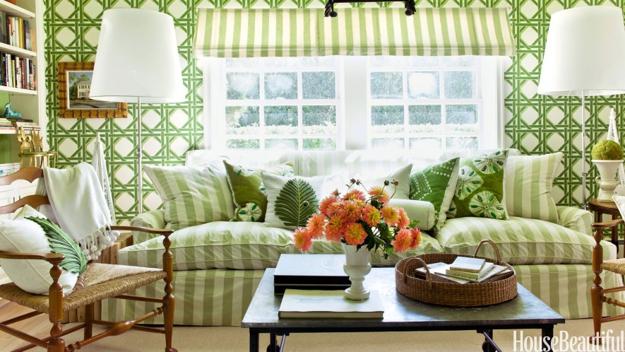 Beautiful garden room decorating with white and green colors
Room makeovers dramatically transform, living spaces, turning awkward and uncomfortable living spaces into functional, pleasant and modern home interiors. Whether for adding more comfort and style or for home staging your property for sale, modern room makeovers are a way to turn lacking interest living spaces into inviting and modern home interiors, offering attractive lifestyle and increasing home values.
The owner of a Florida house did not know how to fill a big, empty bedroom with two doors lacking any style. Decorators unified the awkward room by focusing bedroom decorating ideas around the bed. Attractive symmetry can be achieved by adding matching night tables and table lamps flanking the bed. The Venetian-style headboard can make a real statement with a shape that echoes the peak of the ceiling.
White decorating and golden colors bring freshness and luxury to this bedroom decor. The interior decorating color scheme is very simple,contrasting and elegant. Black and white room decor is accentuated with a light touch of gray color and golden colors. Spacious and elegant bedroom decorating feels charming and cozy with with Rita Hayworth-retro lamps, a few sheepskins and attractive white and yellow bedding.
Before and after pictures of room makeovers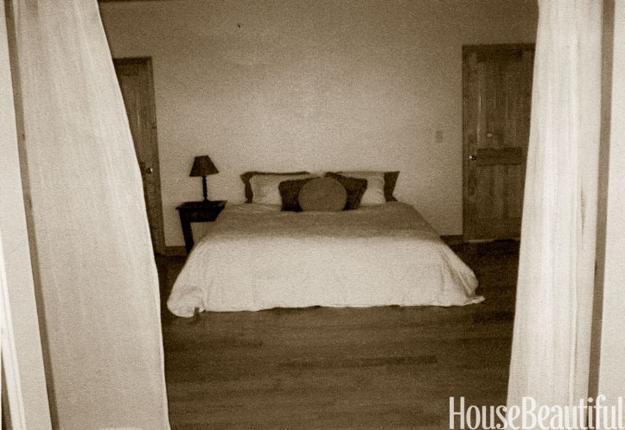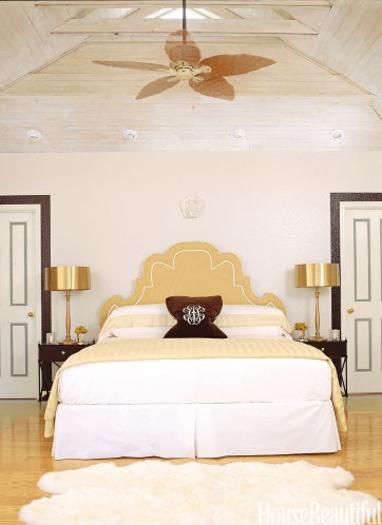 Living room makeover
This living room furniture arrangement was very uncomfortable, and the homeowners would wind up sitting on the floor to watch TV. Bright, creative and beautiful interior redesign created a modern room where the adults and kids can watch TV and everyone is comfortable.
The room has a few soaring angles, and needs a soft touch. A semicircular sofa, bright and light interior decorating color scheme, and comfortable furniture placement turned this room into a favorite place for the family to spend time together.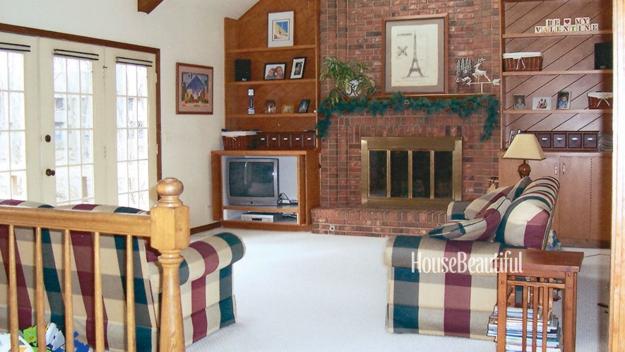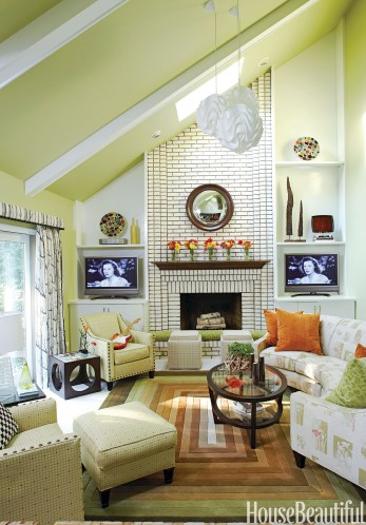 Bathroom re-decorating
4 small bathroom decorating idea and color schemes for quick room makeovers
This modern bathroom which was lacking interest, was re-decorated by designer T.Keller Donovan. Blue colors in several shades created a beautiful new bathroom design. The rug on the floor has a different pattern than the wallpaper and stool, but it still feels organic and beautiful, united with white and blue colors.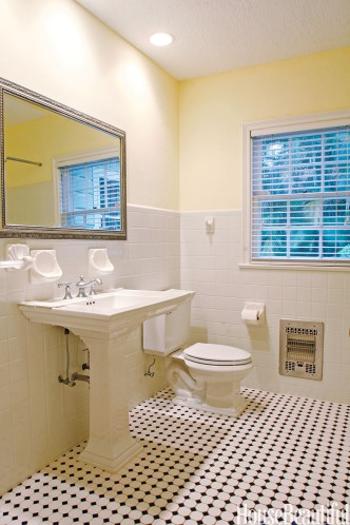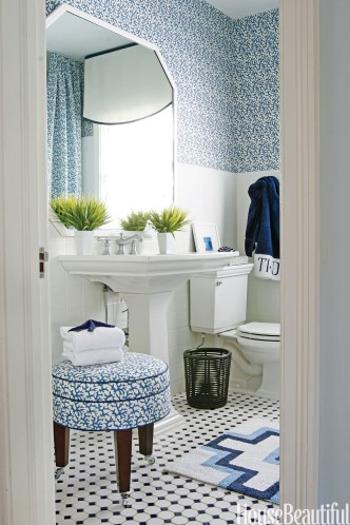 Modern kitchen decorating ideas
Modern interior design inspirations from amazing room makeovers
This efficient U-shapes kitchen with dated kitchen cabinets in the 1960s ranch house was simple and functional, but lacking any aesthetic appeal.The Silestone countertops in gray color add a subtle color and elegant look to modern kitchen design. Stainless-steel kickplates under the cabinets prevent scuffs and marry the two different woods. New kitchen cabinets have cool features, like integrated cutting boards and attractive handles.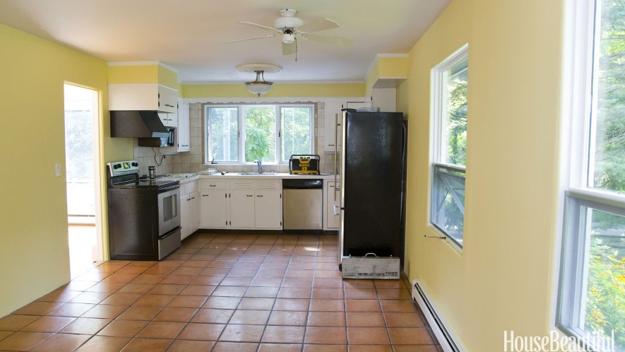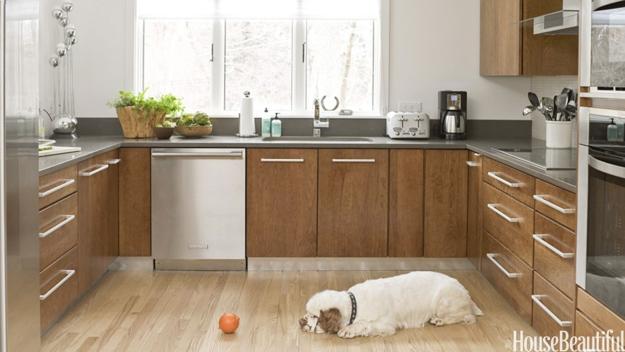 Garden room decorating with light green color
Room decorating tips for bedroom decor, room makeovers for elderly people
The cottage garage was transformed into a beautiful garden room with gorgeous views. Light room was changed by adding attractive green color and spruced up with simple decorating ideas, – white and green decoration patterns, white accessories and wooden furniture pieces. The garden room was transformed with a green and white palette. Green wallpaper makes the room crisp, summery and bold, while white decorating ideas create freshness and add attractive contrasts.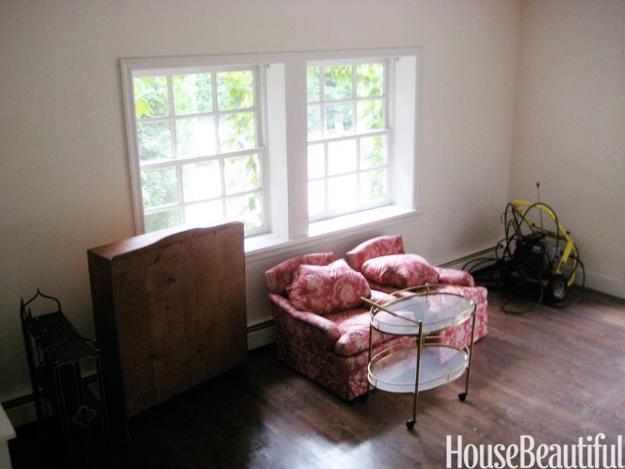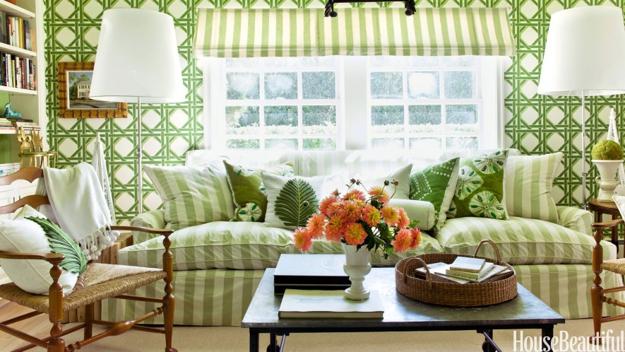 Hall decorating ideas
Amazing room makeover, modern interior design with Alpine chalet rustic theme
This hallway was a plain and overlooked space. Interior redesign transformed it into a gallery. A blue and white decorating color scheme brightens the hallway. Antique prints of the first president add interest to interior decorating. White frames in various shapes and brackets to display objects beautifully accentuate the hallway, adding an attractive collection that looks as it was collected over time.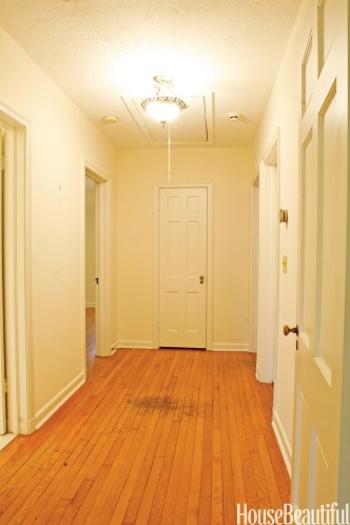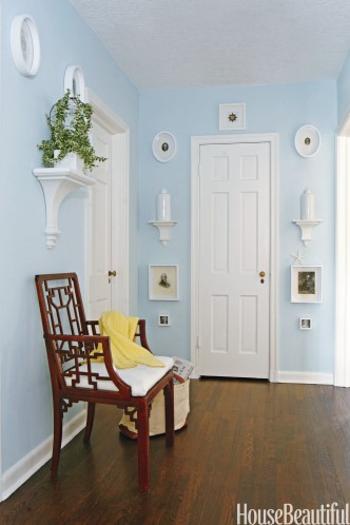 Narrow living room decorating
Sliding book shelves for living room makeover, space saving interior design ideas
Designers Pat Healing and Dan Barsanti had the task of updating a long, narrow living room in Westport, Connecticut. The back-to-back sofa arrangement created long corridors on either side that accentuated the tunnel effect. The designers added two white chairs and a pop of color in the accessories. The purple lamp base and throw pillows that match the curtains look bright and pleasant. A focus with one seating area that is centered with a white coffee table created this cozy and modern living room design with a fireplace.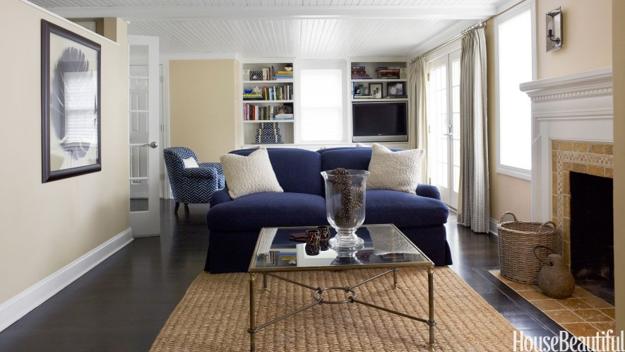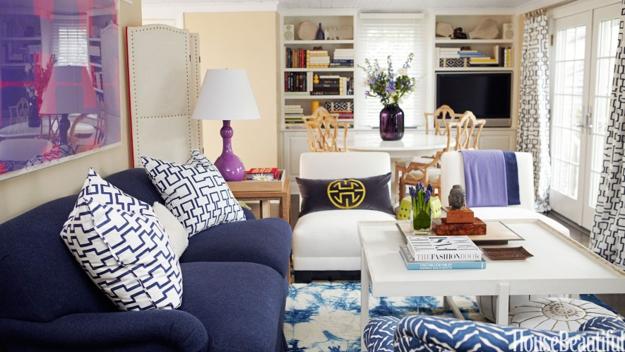 Spectacular dining room decorating
Designer Celerie Kemble chose to transform this corner of a Manhattan condo construction zone into a sumptuous dining area with spectacular views. Apartments like this have more than enough glass, so the corner banquette is built right up against the window, anchoring the dining room.
Cozy window seat design inspirations
The window seat is covered with black upholstery fabric and decorated with soft pillows in light cream and golden colors.  The window seat design is paired with a pedestal table and beautiful upholstered chairs. The contemporary floor lamp in matching colors attractively accentuate gorgeous, cozy and inviting dinning room decorating.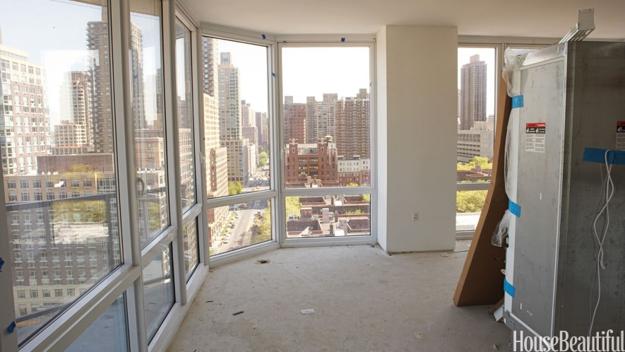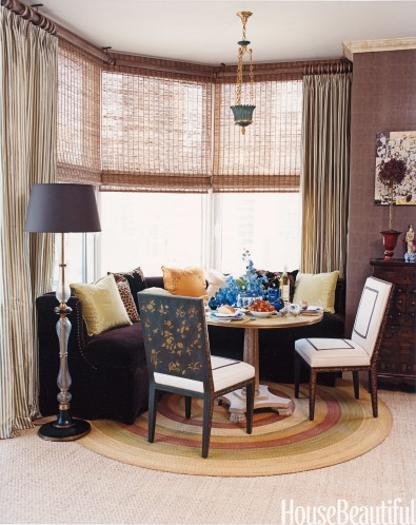 More from interior decorating

Small decorative accessories, modern textiles, and indoor plants are cheap ideas for quick and easy room makeovers. These elements are fabulous...