A Frame House Design, Glass Walls Opening Living Spaces

Interior Design Ideas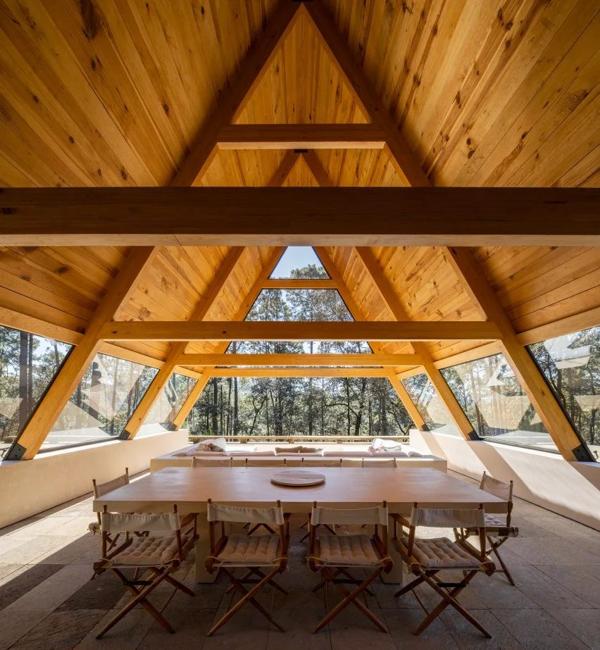 Glass walls, dining room design
decorating with glass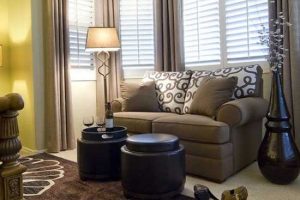 This contemporary home is a creative blend of modern ideas and a universally-appealing A-frame house design. The elegant residence outside of Mexico City features glass walls, a gorgeous wood structure, beautiful outdoor living spaces surrounded by the forest, and underground bedrooms.
Perez Palacios Arquitectos Asociados designed the wood-and-glass A-frame house with exciting exteriors and modern interiors adorned in natural materials. Neutral tones emphasize the genuine connection with the surroundings. The architectural design is inclined toward nature and creates a comfortable and sensory atmosphere.
Retro-modern houses, A-frame roof designs
Cute tiny homes with A-frame roofs
Deck design ideas for triangular-frame homes
A-frame house design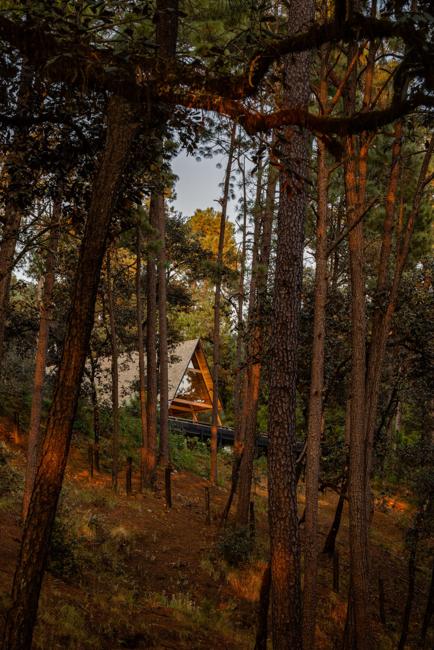 House exterior
Modern home interiors in A-frame houses
Beautiful contemporary home with glass walls and an A-frame structure
Modern houses, beautiful architectural designs with triangular-shaped interiors
The A-frame house exterior's top, back, and sides include glass elements that add a contemporary vibe to the architectural design. A submerged staircase design on the terrace leads to the lower level with three bedrooms and private bathrooms.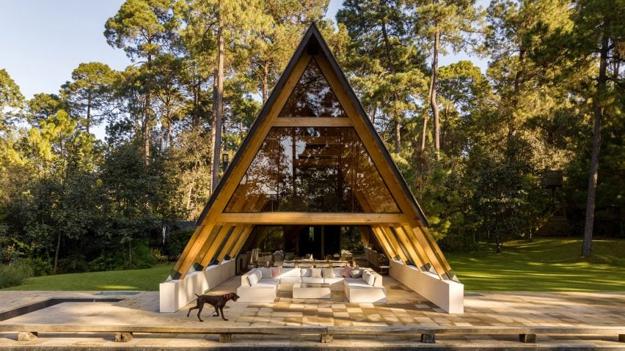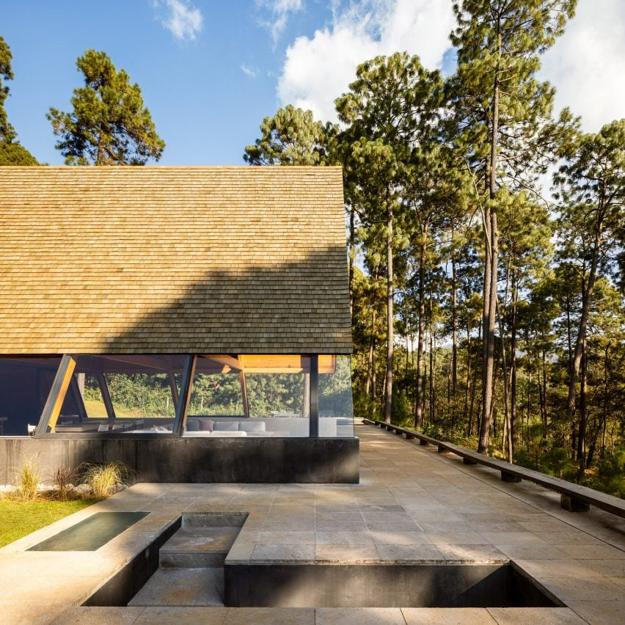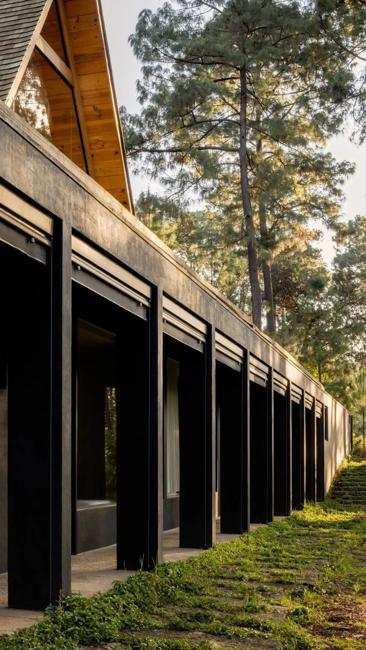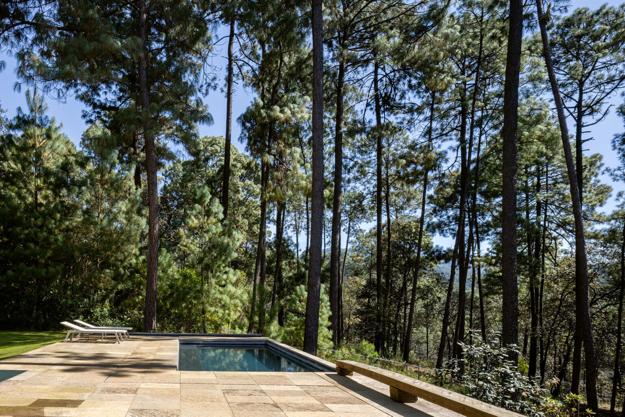 Interior design
The public areas are above ground, and the bedrooms are placed below. The semi-open living and dining room, kitchen, and family room beautifully merge with a terrace opening the spaces and featuring a swimming pool and a seating area with gorgeous forest views.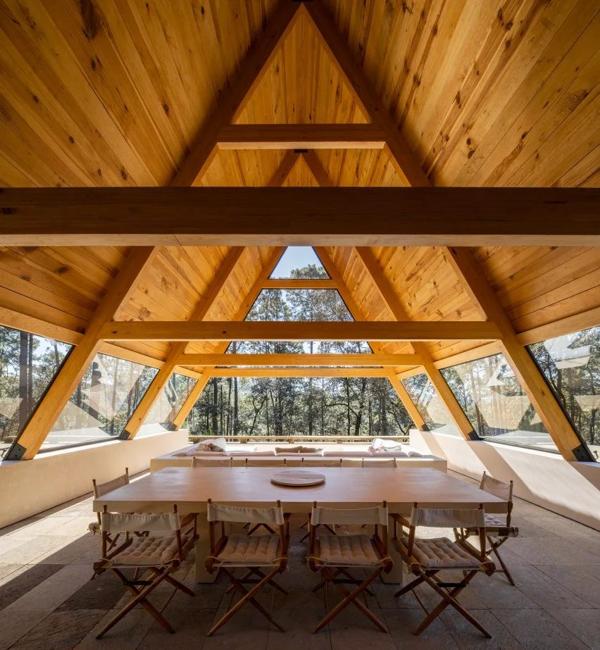 The modern house design provides a unique opportunity to enjoy solitude in the surrounding nature and connect with the natural world. The neutral interior colors, black exterior design, and dark roof tiles help the modern house blend into the environment and create a peaceful, relaxing atmosphere.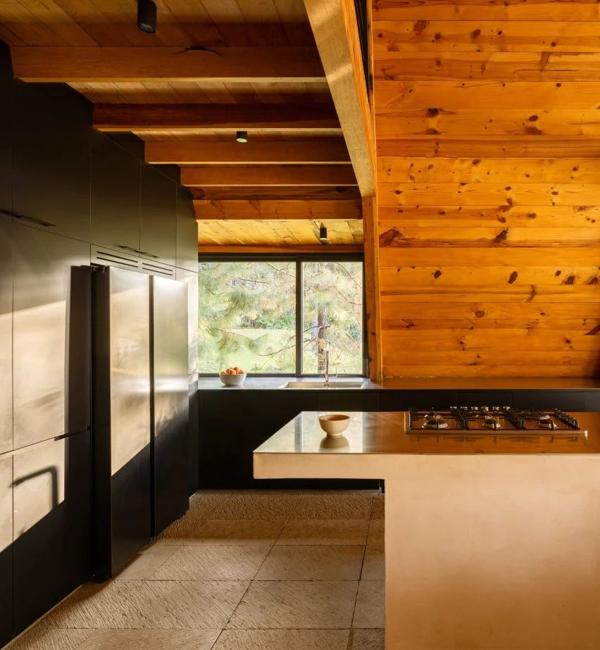 Natural brown shades of timber inspire the interior design colors, reflecting a sense of admiration for the surrounding forest. The modern house design evokes an unpretentious love for nature.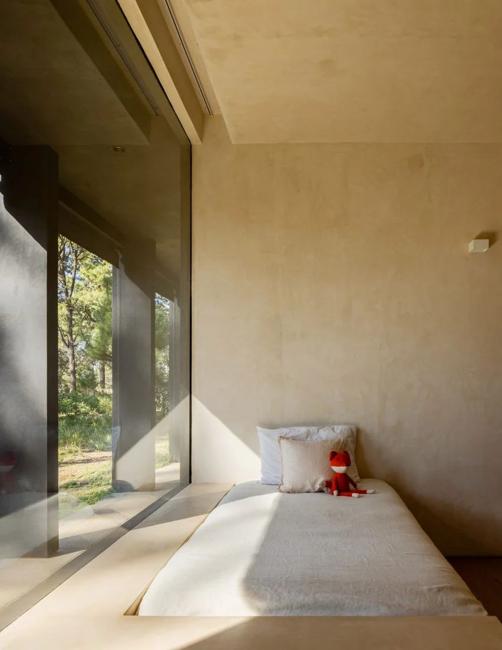 From traditional ceramic tile designs to trendy wood-like, shiny metal, and mesmerizing glass, there is seemingly unlimited ways to brighten up...
and enjoy free articles sent to your inbox