Modern Interior Design, Unique Home Interiors Reviving Traditional Cabin Designs

Interior Design Ideas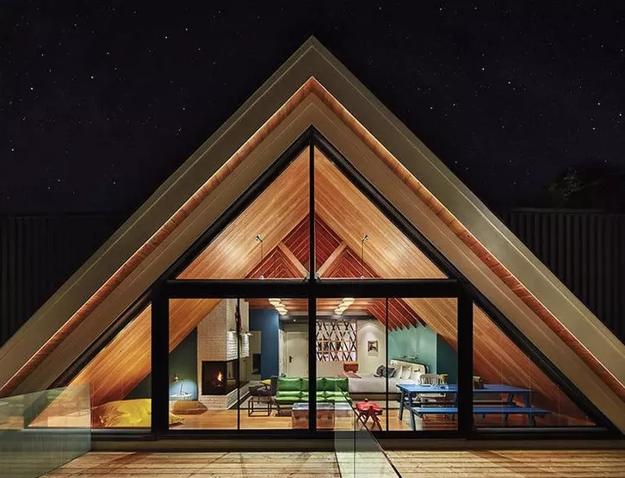 Modern A-frame house
wall design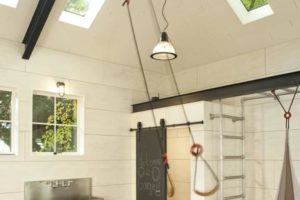 A-frame houses, cabins, and summer cottages feature beautiful interiors that look simple and unique. Many A-frame homes have wooden interiors, exposed beams, angular windows, a wood stove or fireplace, creating warmth and coziness in the rooms with inclined walls. Custom window designs provide plenty opportunities to fill the modern interiors with natural light. Skylights and roof windows enhance the unique atmosphere in A-frame houses.
An open layout changes even small spaces. Open, large areas look luxurious. Triangular geometry, straight lines, and exposed beams create a beautiful interior design. Wrapped in wood architectural features give a nice rustic touch to home interiors with inclined walls. Wood wall paneling looks warm and comfortable. Check out the Lushome collection of modern interiors to find the right design ideas for your A-frame interiors.
Beautiful interior designs featuring inclined walls
Modern houses with A-frame roofs
A-frame interiors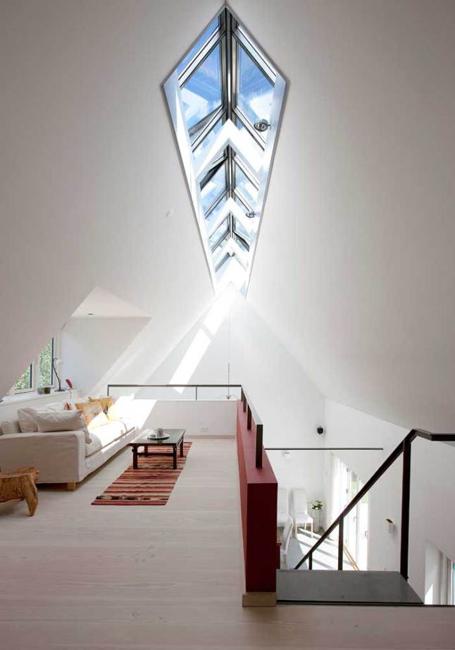 Wood beams are impressive architectural features that enhance unique interior design ideas. Contrasting paint colors add a contemporary vibe to A-frame rooms. You can whitewash the wooden walls and make small rooms in your A-frame home look brighter.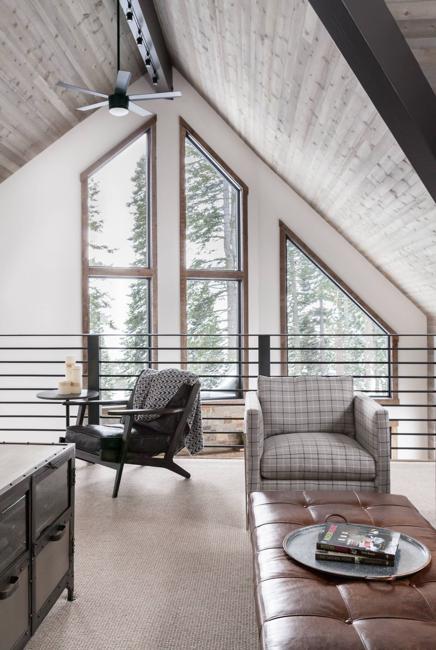 Big windows are the best, they invite plenty of natural light into the home and create an effect of spaciousness. Space saving ideas, like small furniture, clutter-free decorating, storage under stairs and along the inclined walls are perfect for A-frame houses.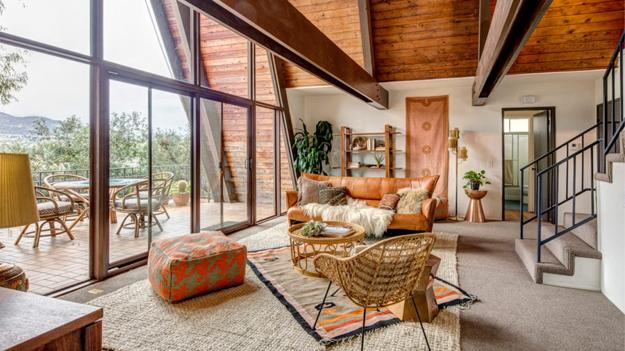 Create a reading nook, a cozy seating area or a small home office in a corner with a window is a great idea to design lovely spaces to enjoy landscape, trees, sunrises, and sunsets. Corner spaces in an A-frame where the roof meets the floor are excellent places for chairs, sofas, beds, and storage units. Utilizing all small spaces provides valuable storage areas and creates neat and beautiful interior design.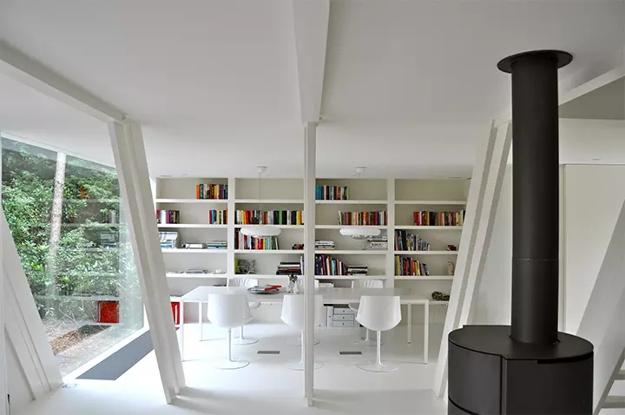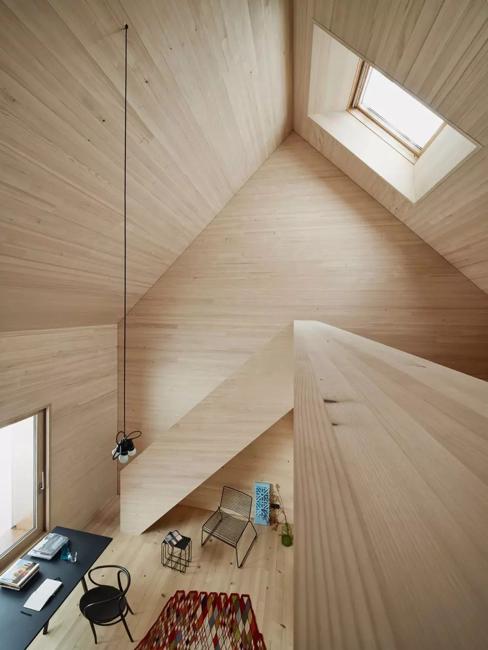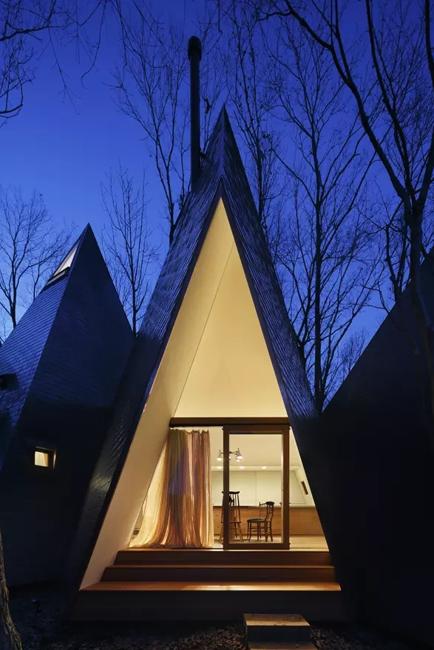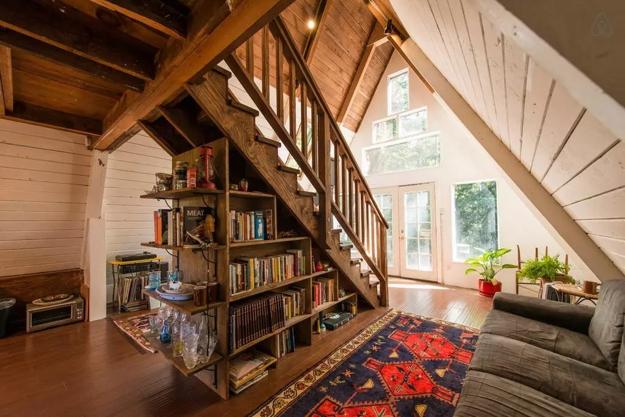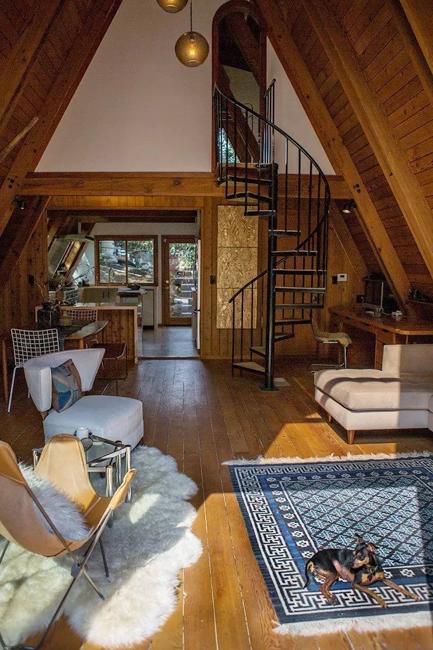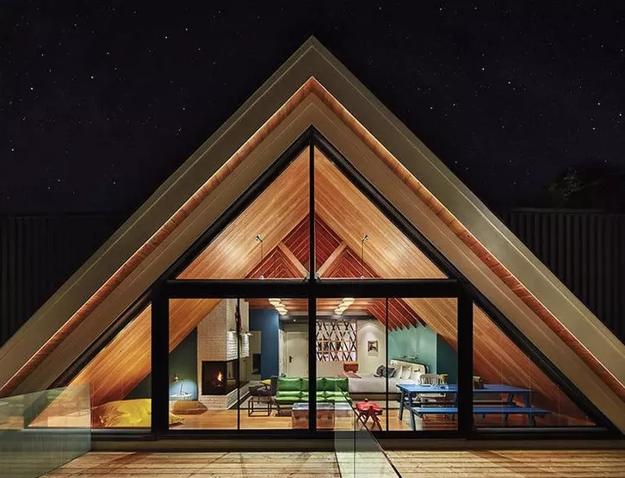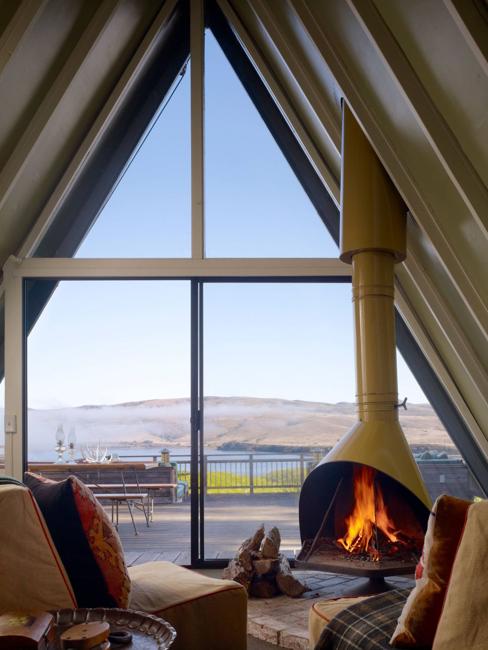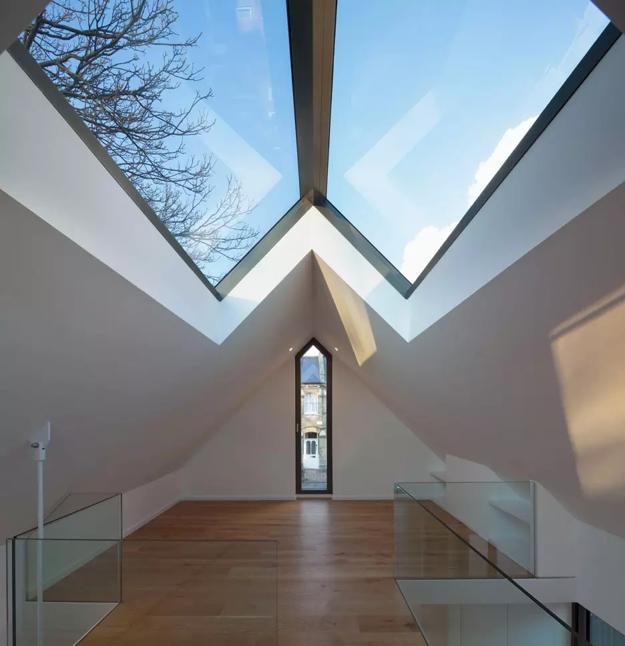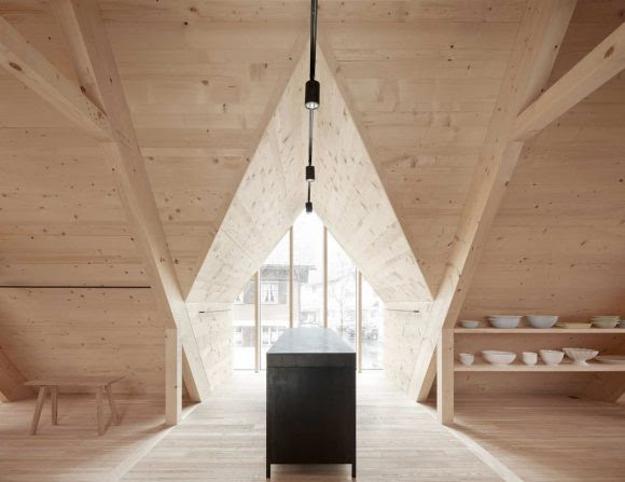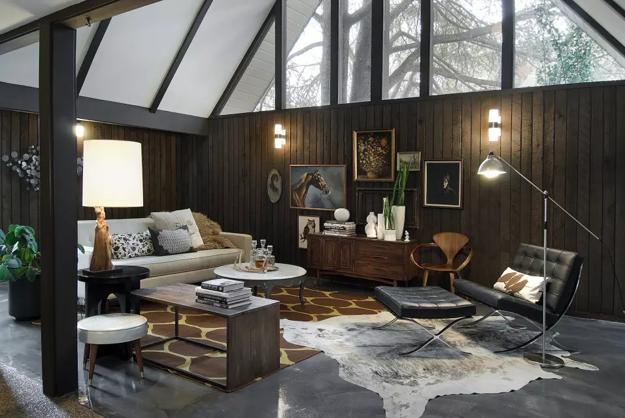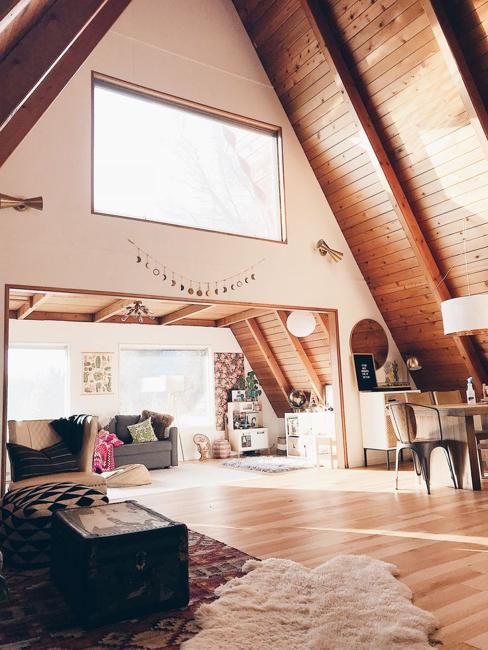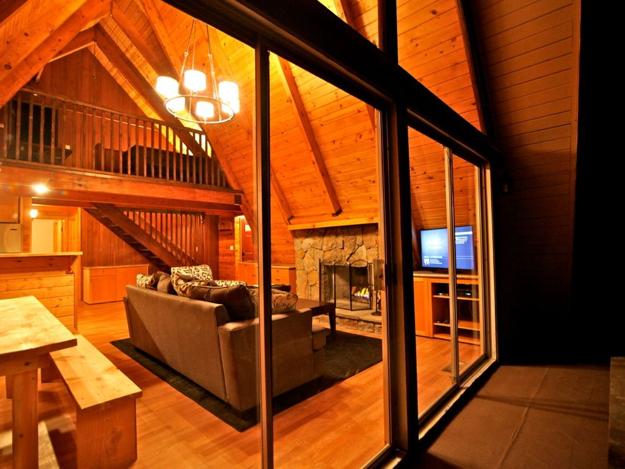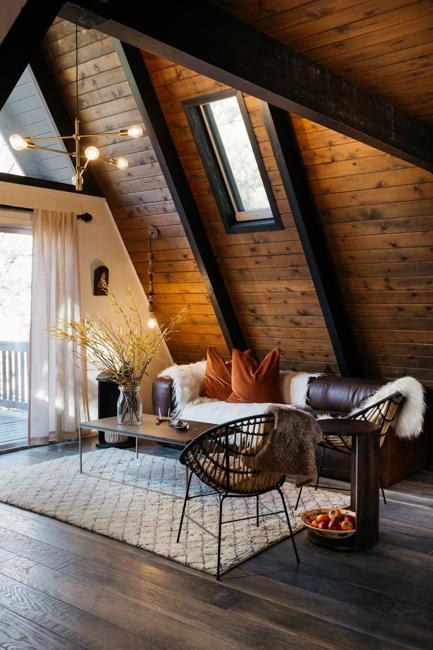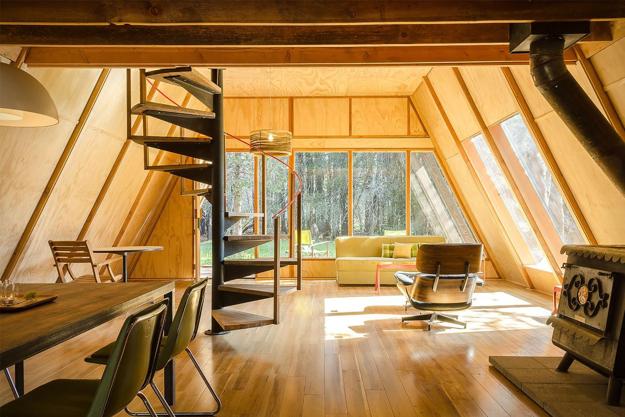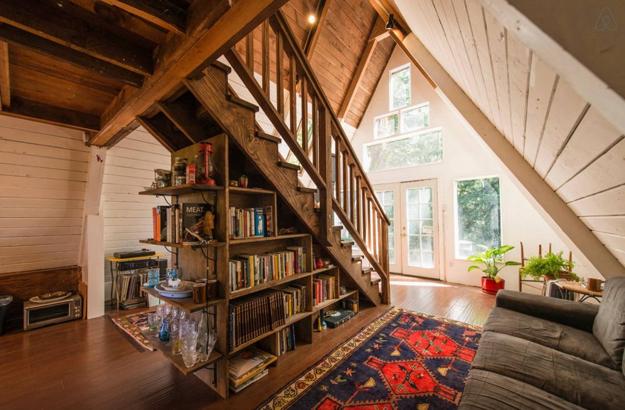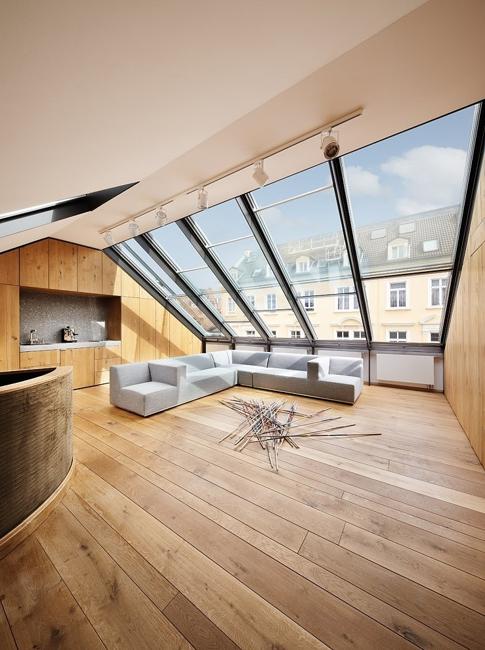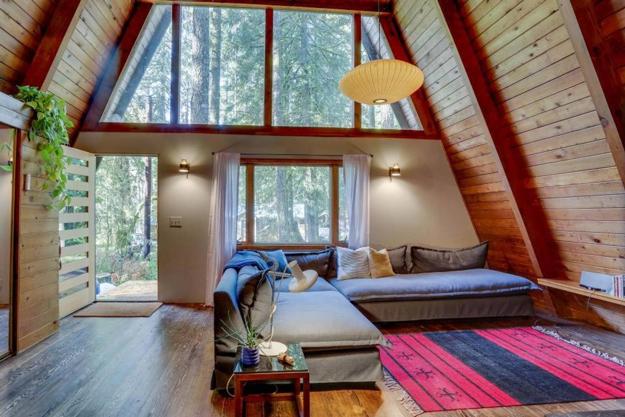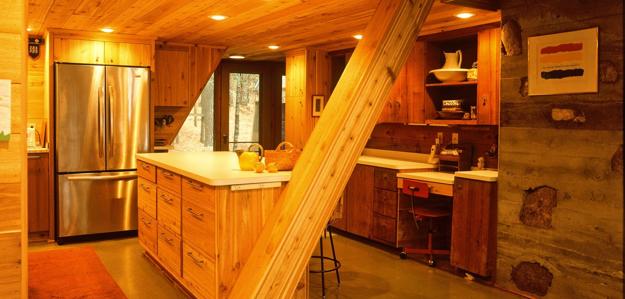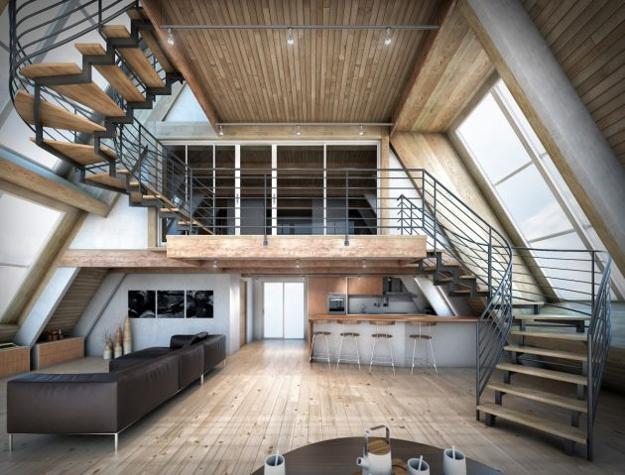 Warm metal accents are easy to incorporate into modern kitchen designs. Metal lamps, hardware, metal tiles, elements of kitchen designs will...
and enjoy free articles sent to your inbox