Interior Design Ideas, Beautiful and Functional Small Spaces with Inclined Walls

Interior Design Ideas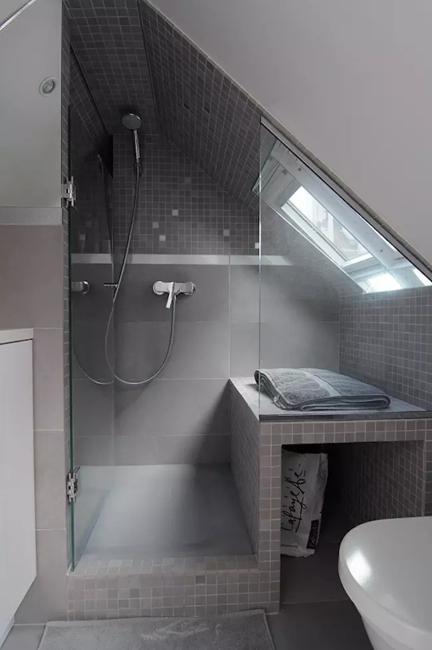 Small bathroom design in gray and white
architectural interiors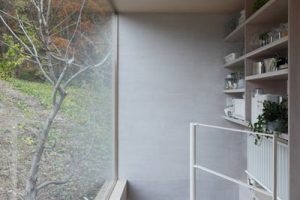 Interior design under A-framed roofs is challenging. Large rooms with inclined walls and huge windows look dramatic offering spectacular views of the surroundings and enhancing the modern interior design. Small spaces with inclined walls can provide you with additions that increase home values. Unique living spaces in A-frame houses can be designed in functional and attractive style, and transformed into beautiful, original, and comfortable rooms.
Decorating attic spaces and areas under A-frame roofs can be fun. You can turn your attic space into a bedroom, office, kitchen or bathroom. Small spaces feel cozy, and you can use them as comfortable seating areas or let your kids keep their toys in the finished attic space. Small spaces under A-frame roofs are excellent for storage and decorating with your collectibles, artworks, and houseplants.
Modern houses with A-frame roofs
Angular architectural designs, modern homes with A-frames
Modern interiors under A-frame roofs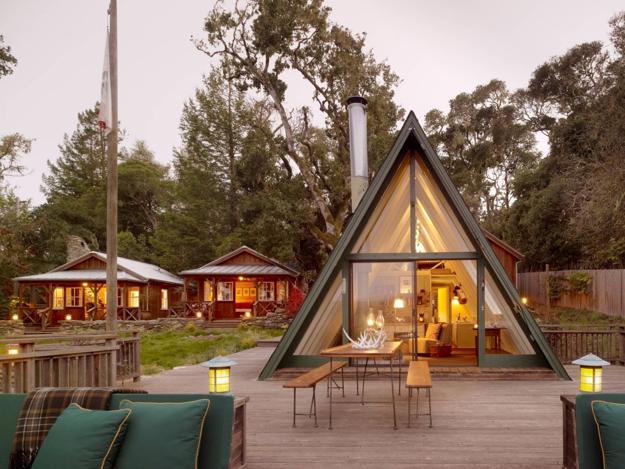 Large and small spaces with inclined roofs look unique and original. A nook for reading or playing a musical instrument are great ideas for creating beautiful small spaces in your A-frame house. Spacious living rooms in A-frame houses have one-of-a-kind vibe and make a statement. Check out modern interior design ideas from the Lushome collection demonstrating how to design and decorate the spaces with inclined walls and roofs.
15 attic remodeling ideas, modern home office designs
Roof styles to Feng Shui home designs
Angular window designs personalizing house exteriors
There are smart things that you can use to make the small spaces appear large and bright. A big window is one of the brilliant solutions for small rooms in your attic. Light paint colors and efficient lighting enhance your small room decorating and make the attic spaces cozy, stylish, and comfortable. Compact furniture and clutter free decor are beneficial for small rooms also.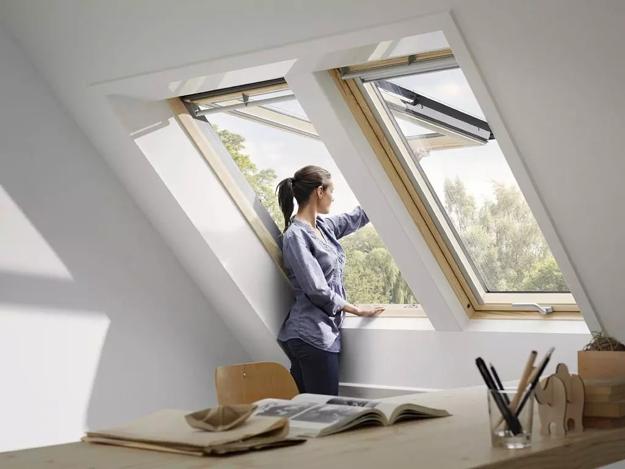 Color is a fabulous technique for interior design and decorating small spaces. Traditional wood walls of A-frame house designs work well with white decorating ideas, white paint colors, and home furnishings. Light pastels of cool colors are excellent for balancing warm wood and accentuate the small spaces under the A-frame roof. Light color combinations add brightness to small rooms and create the pleasant illusion of more space.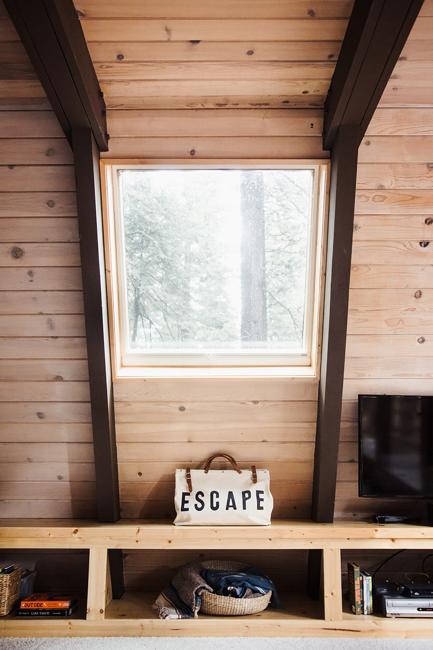 Placing sofas, beds, storage units, and kitchen cabinets along the A-frame walls save space. A mirror on one of the walls against the window enhances the bright interior design and adds to the illusion of spaciousness. Attics can feel cozy and comfortable. Take advantage of all small spaces. Use them or decorate displaying your favorite items. There is no limit to your imagination. Look at the modern interior design ideas, steal them, and have fun designing your attic rooms.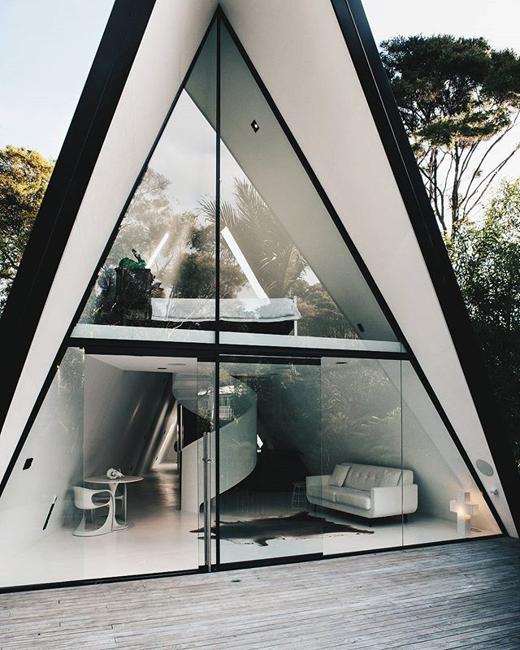 Bedroom designs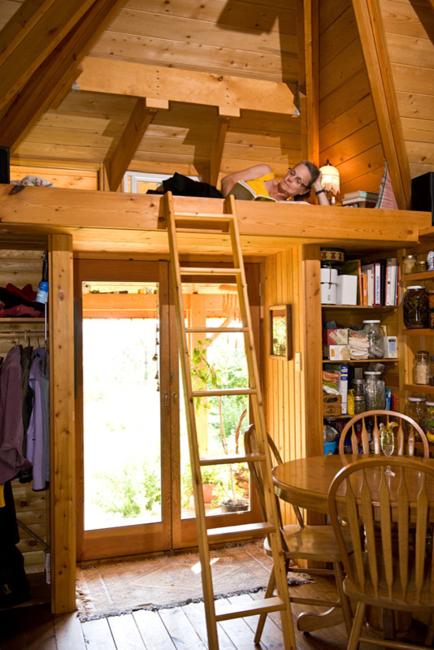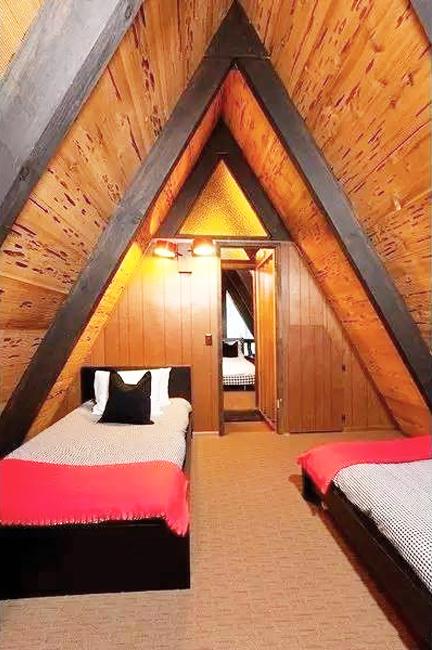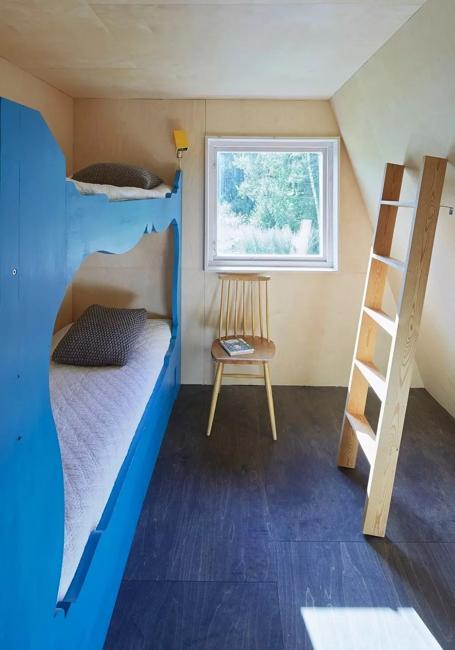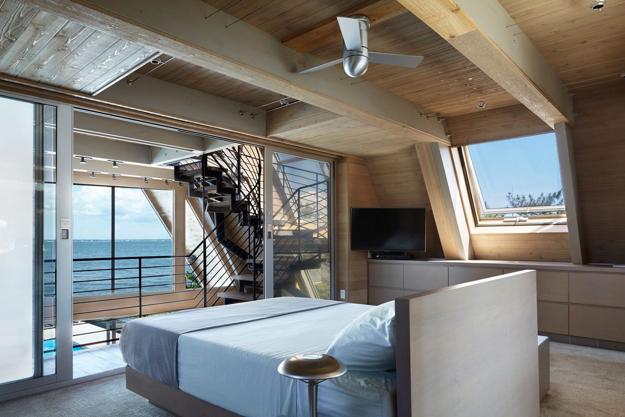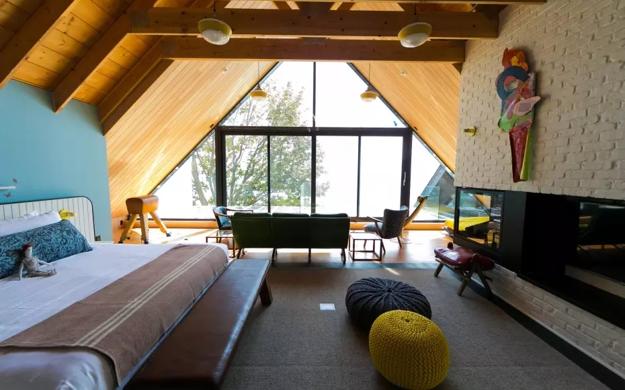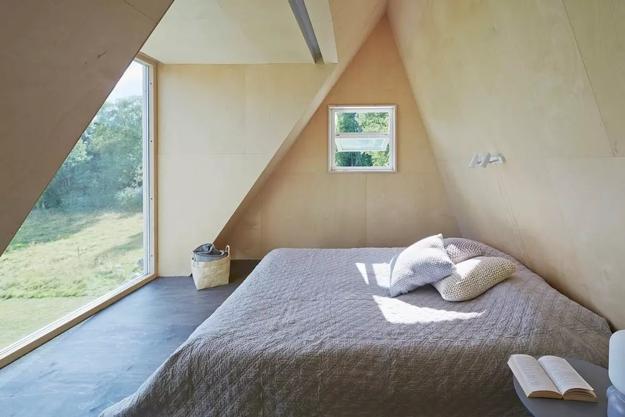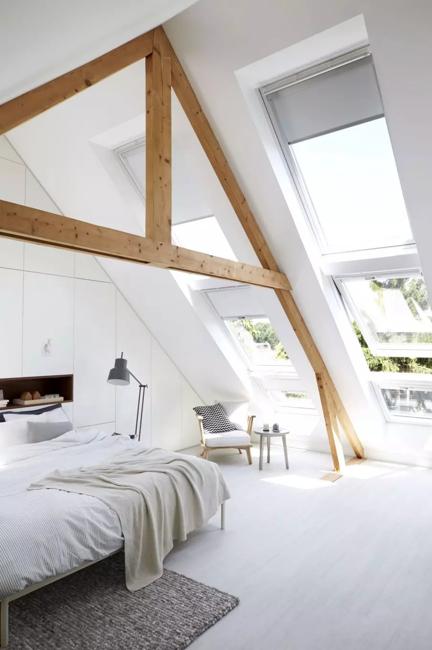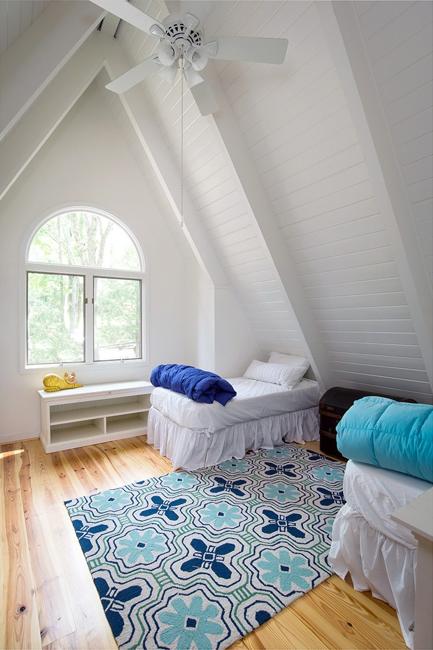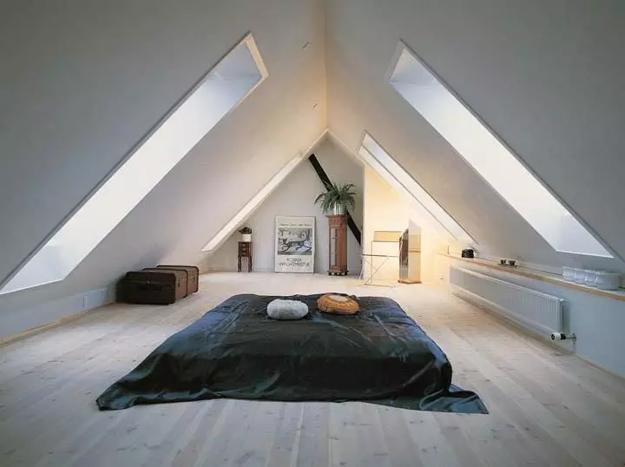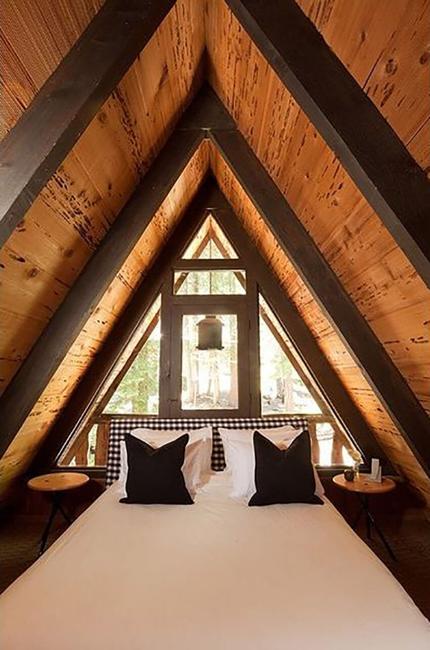 Small kitchen designs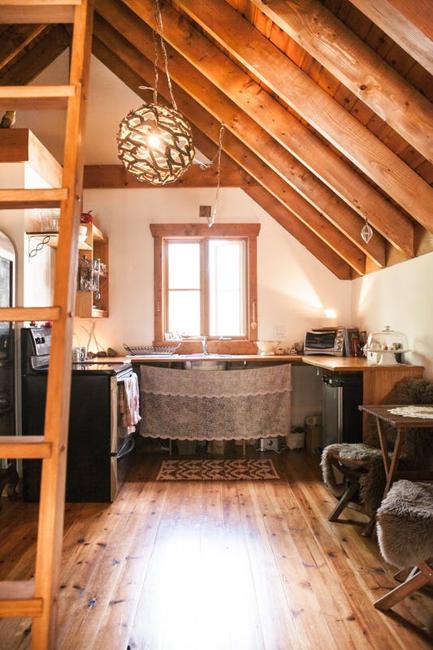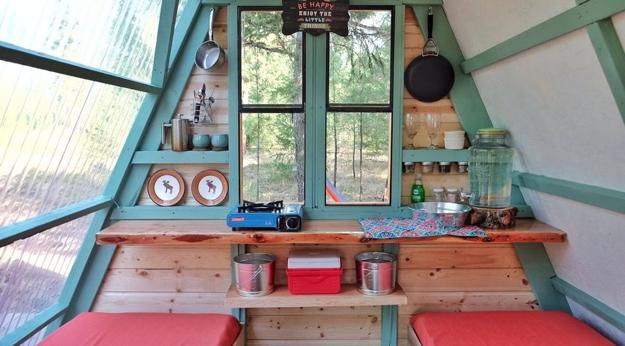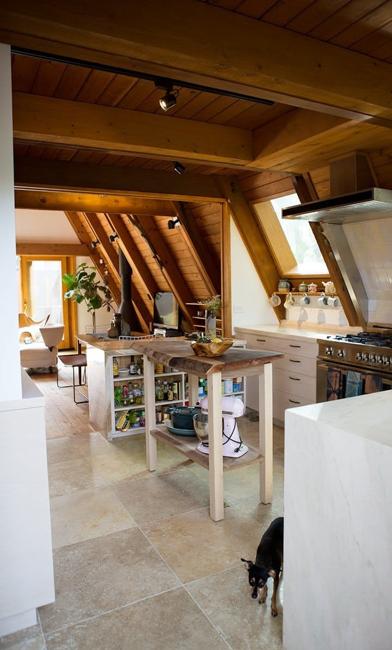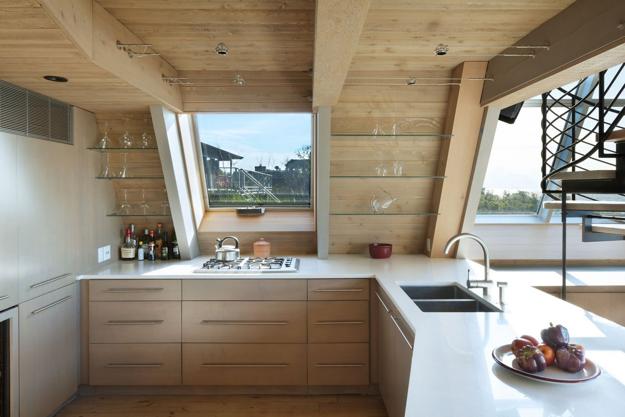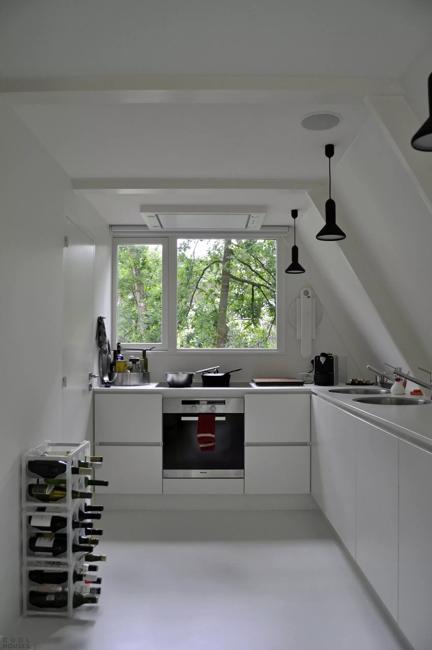 Bathroom design ideas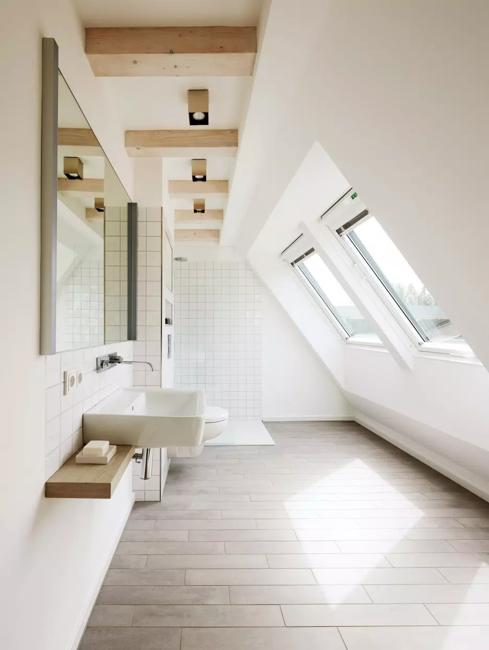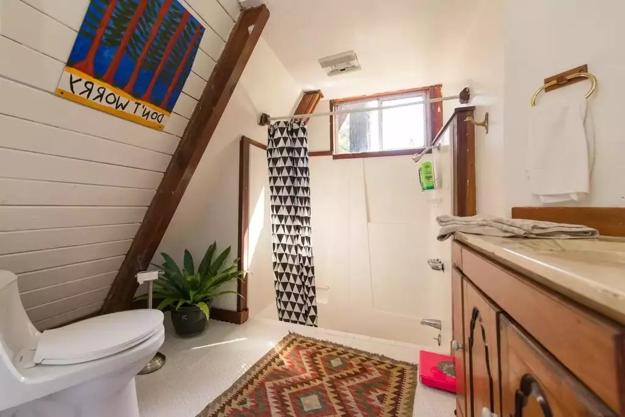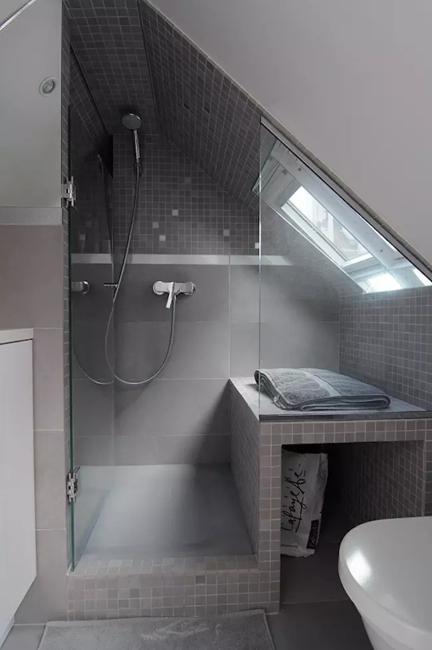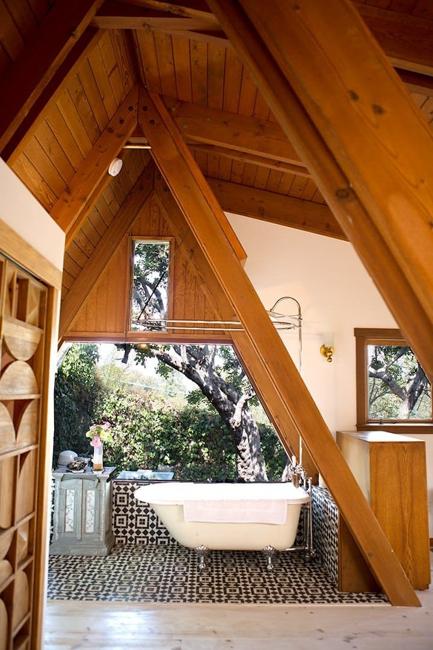 Living areas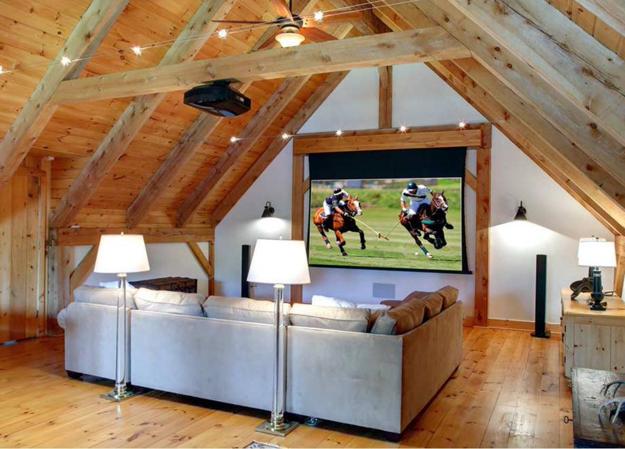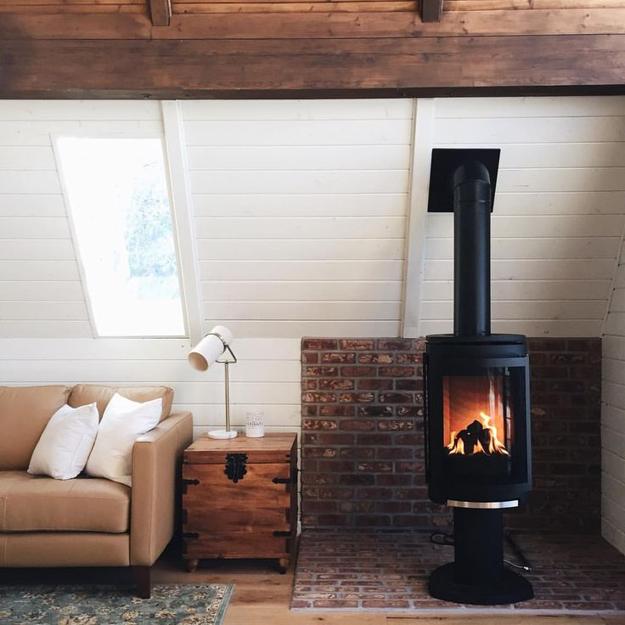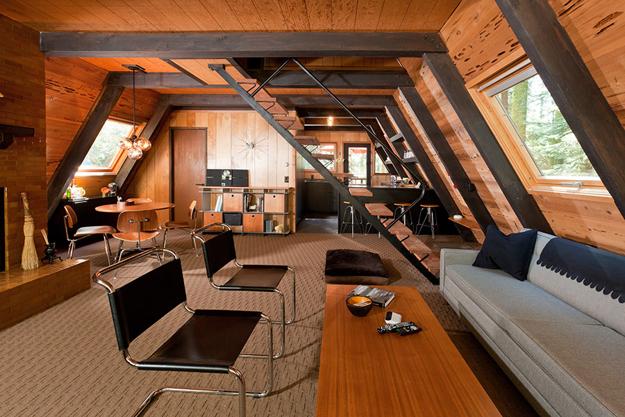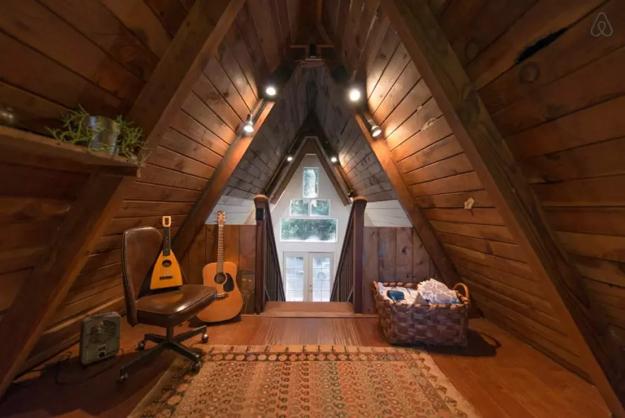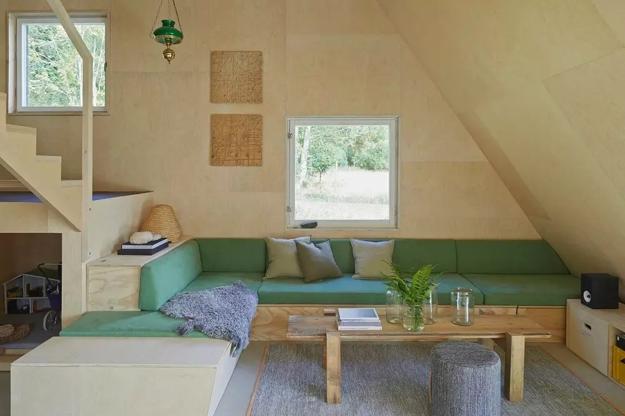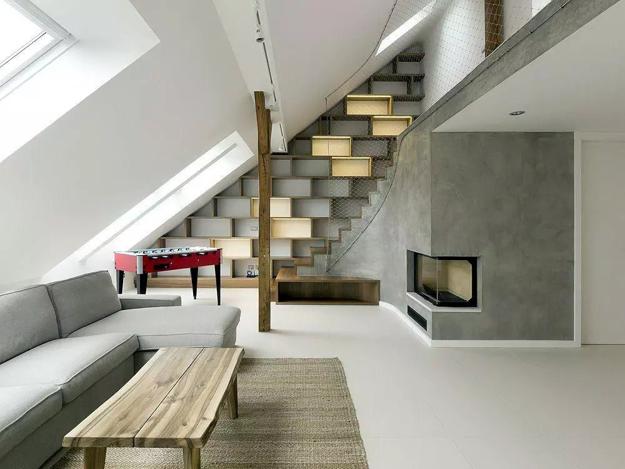 It is possible to find enough space for a small bedroom even in a tiny apartment or home. Here are smart...
and enjoy free articles sent to your inbox