3 Modern Lighting Fixtures Adding Creative Touches to Interior Decorating
---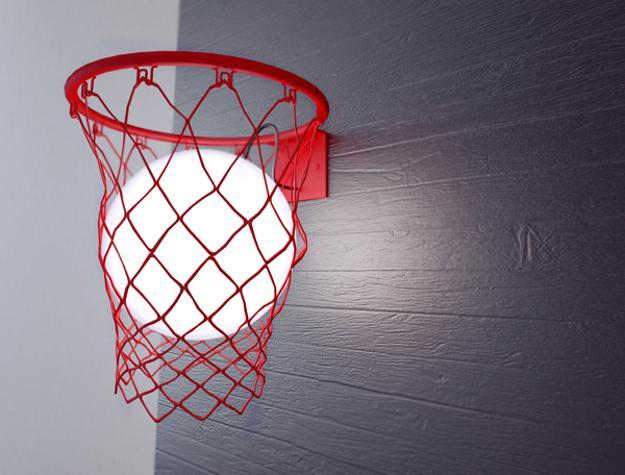 Basketball-shaped Light Ball
These unusual and modern lighting fixtures look very attractive and bright. Versatile and stylish, the modern lights add unique accents to kids room decorating or living spaces designed for fun loving adults. Surprising and interesting, these modern lighting fixtures are beautiful interpretations of familiar things that help create pleasant and playful interior design for kids and adults.
Capsula pendant lights are designed by Lucie Koldova. This creative and original lighting design presents glass lamps that feature simple and elegant form and delight with charming appearance. Shown at the London Design Festival 2013, these hanging lamps, looks fresh, contemporary and very decorative.
Capsula lamp consists of two glass capsules, one of which is colored and emits light. The other serves as a gorgeous lamp shade. Using colored glass allows to achieve an amazing 3d effect that add futuristic feel to these modern lighting fixtures.
Pendant lighting fixtures, modern interior design trends
Unusual places for pendant lights, modern interior decorating ideas
Capsula lighting fixtures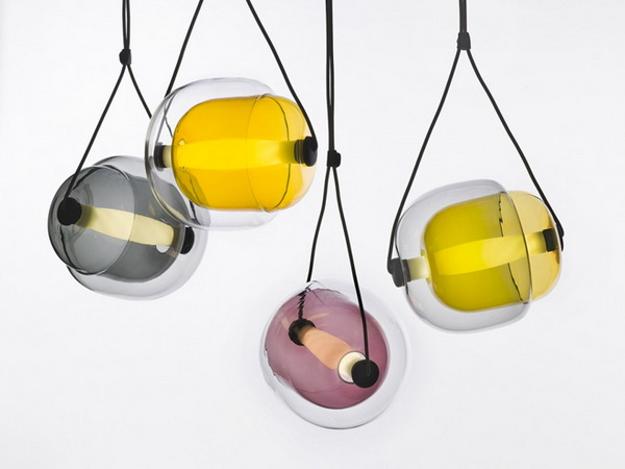 The main glass capsule is created in plum, gray and yellow colors. The combination of these colors in the room creates pleasant light.
The colored glass lighting fixtures make interiors feel comfortable and bright, while bringing tranquility and harmony into modern interior design and decorating.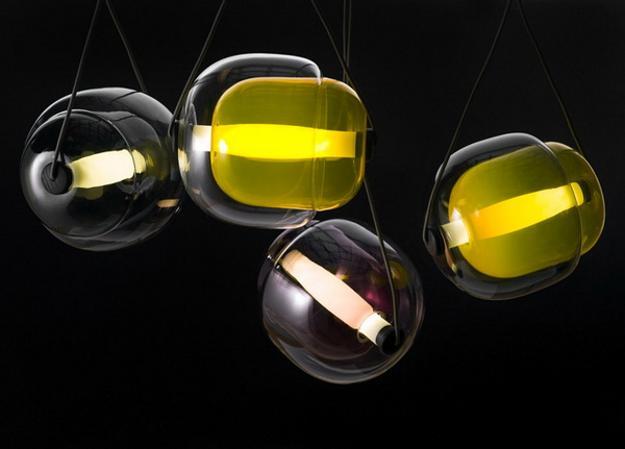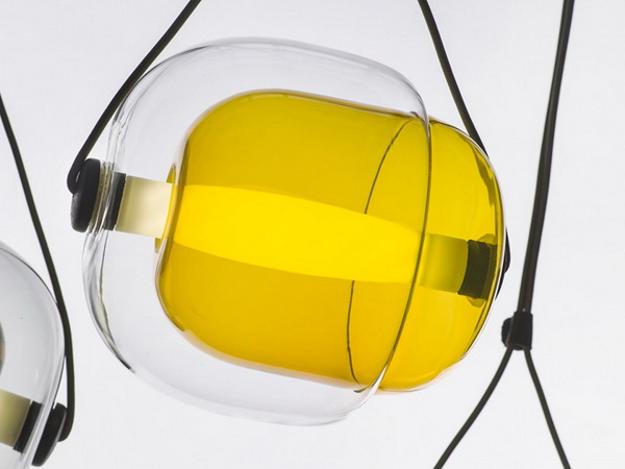 Cape Lamps
These new lighting fixtures from French designer Constance Guisset, www.constanceguisset.com/ are charming and innovative. Great for office or home interior design, these modern lighting fixtures are called Cape Lamps.
Drop lighting fixtures, versatile unbreakable designer lighting
Modern lighting design creating charming shadows for interior decorating
These modern lighting fixtures feature translucent plastic lamp shades in white color that remind birds or exotic flowers silhouettes.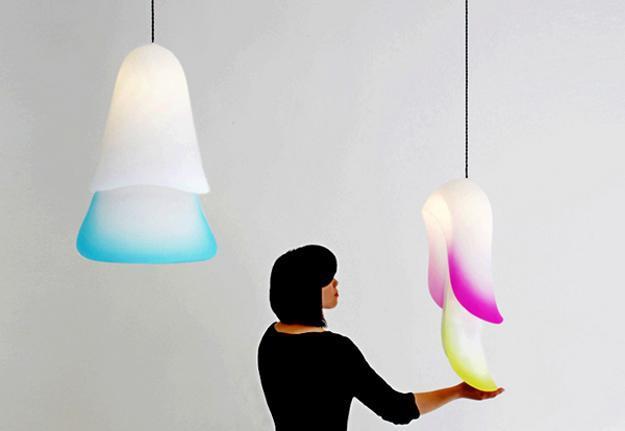 A touch of bright color creates the beautiful watercolor painting effect, adding a romantic look to these feminine, soft and pleasant pendant lights.
Designer lights, wooden wall lights
Inspiring designer lights bringing bright color and unique design into modern interior decorating
The creative lighting design by the French designer are versatile and elegant, excellent for illumination and interior decorating of apartments, homes, offices, art studios or public places.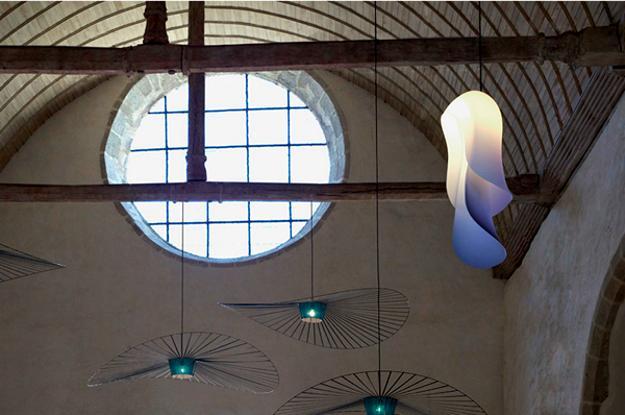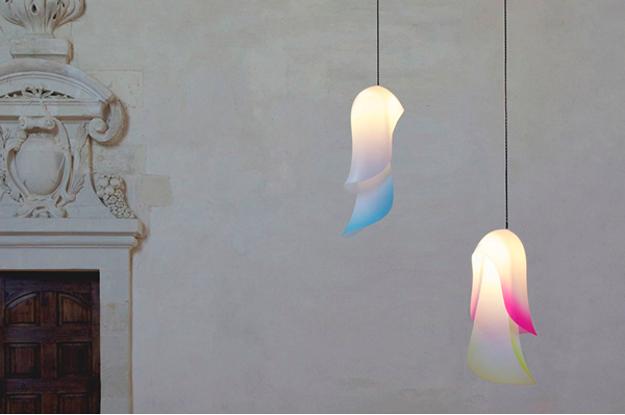 Light Ball
Unique lighting design ideas, adjustable pendant light confessing to fantasy
10 unique lighting ideas adding character to modern interior design and decorating
The light ball is created by Ukrainian designer Adrei Privalov. Basketball wall lights look very interesting, adding a playful feel to modern interior decorating. Great for kids room or teenage bedroom designs, the Light Balls are versatile, original and modern lights that are suitable for any interior decorating.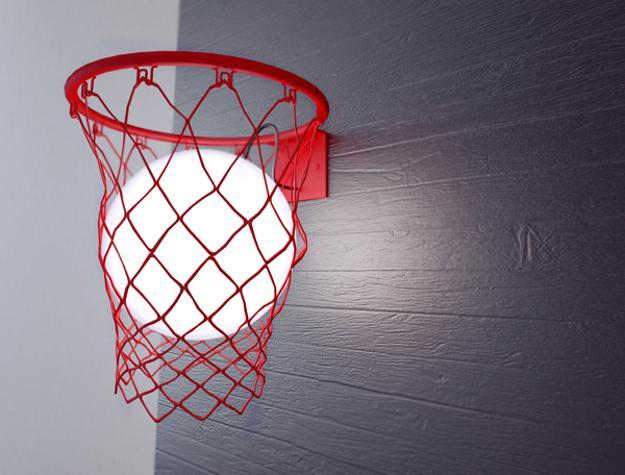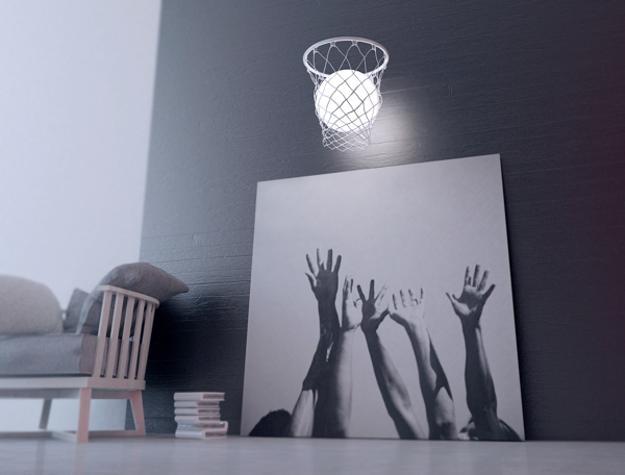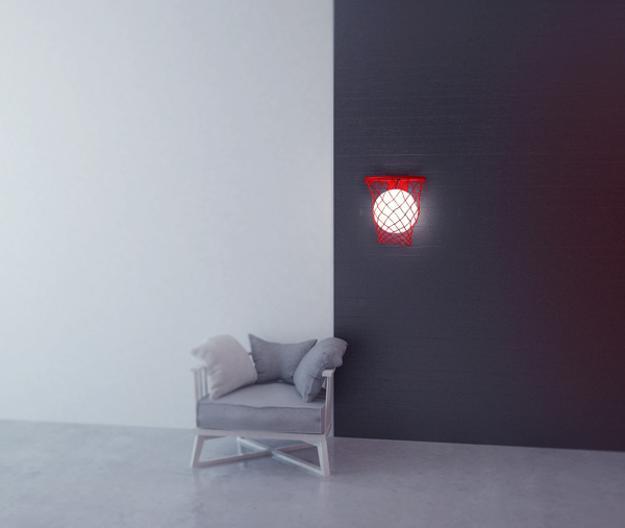 Modern interior design trends come and go, and it is impossible to change your home interiors fast enough following them. To...