10 Unique Lighting Ideas Which Add Character to Modern Interior Design and Decorating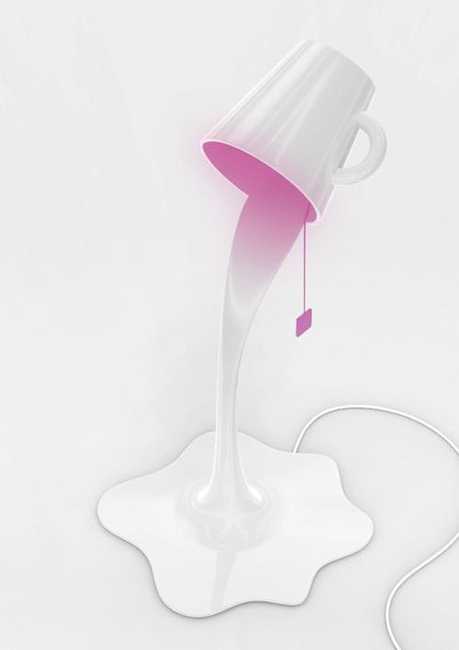 Creative table lamp in white and pink colors
lighting fixtures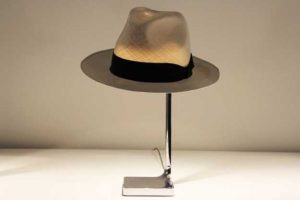 Unique lighting ideas and creative unusual lamps add personality to modern interior design and home decorating, making rooms and outdoor living spaces look interesting, intimate, amazing and original. Unique lighting fixtures that illuminate rooms and outdoor living spaces create safe and comfortable environments, adding style to interior design and decor.
Original lighting fixtures are a very important element of modern interior design and home decorating. Lighting fixtures create contrasts and glowing effects, fill rooms and outdoor living spaces with shadows and silhouettes, changing color tones and mood.
Lighting fixtures are a powerful tool that changes, enriches and makes more comfortable interior design, that is why designers continue invent new lamp shades and surprise with fresh, unexpected and unique lighting ideas, amazing lighting fixtures and whimsical lighting design.
Unique lighting ideas personalizing outdoor rooms and interior design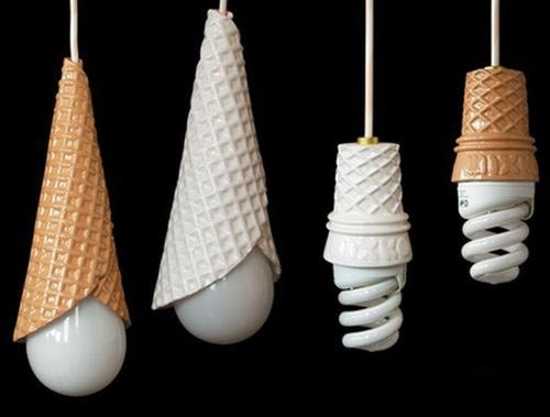 These unique lighting fixtures are created by Tanya Clarke. Every lamp is handmade of recycled materials.
The amazing lighting fixtures creates attractive focal points for modern interior design, blending pipes and glass drops into contemporary LED lights with industrial and eco friendly look.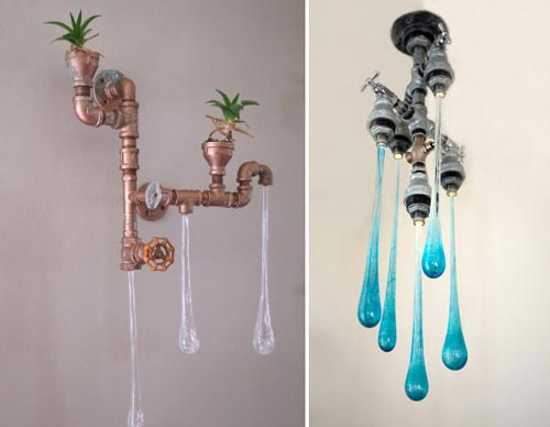 Sunny and warm, or mysterious and cool lighting fixtures work with batteries, offering convenient, portable and expressive lighting ideas for outdoor rooms and interior design.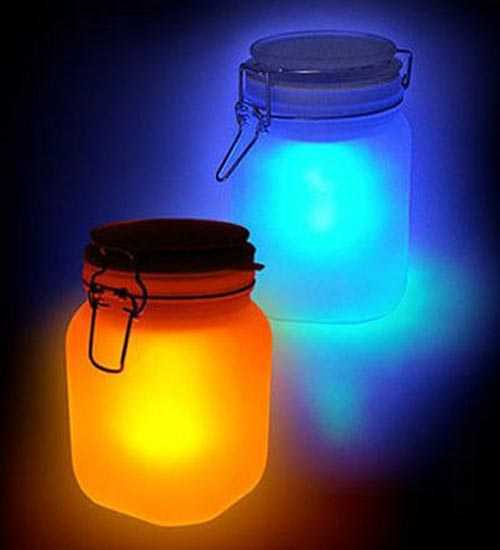 These simple and attractive lighting fixtures feature mini solar panels on lids which allows jars to glow all night.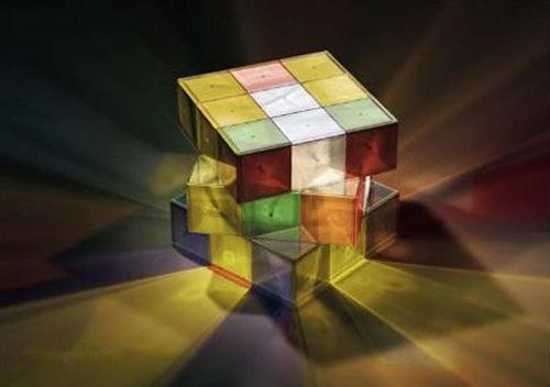 Unique lighting fixture that changes its form makes interior design always feel surprising.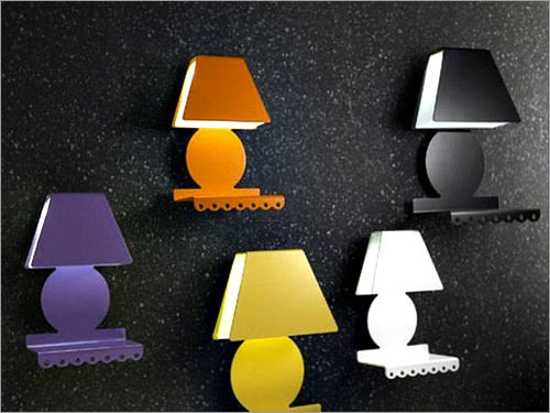 Practical and creative wall lights Sognibelli from Italian company Zeroombra blend LED lights with convenient shelves for storing small items, like glasses or keys.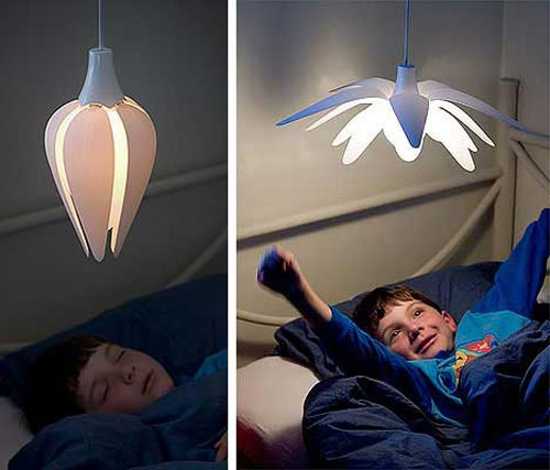 Unique lighting fixtures for kids rooms bring creative and exciting lighting design ideas into modern homes. The pendant light which opens and closes like a flower adds natural feel and original look to kids room design and decorating.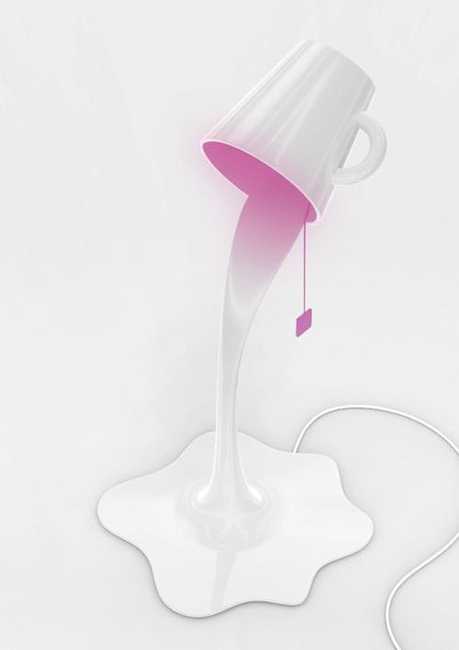 Designer lighting Pouring Light demonstrates one-of-a-kind lighting idea that catch attention, impress and delight with familiar form and innovative lighting design. The table lamp that looks like an upside down cup of milk with pouring drink make a unique gift and home decorating centerpiece for kitchen nook or dining room.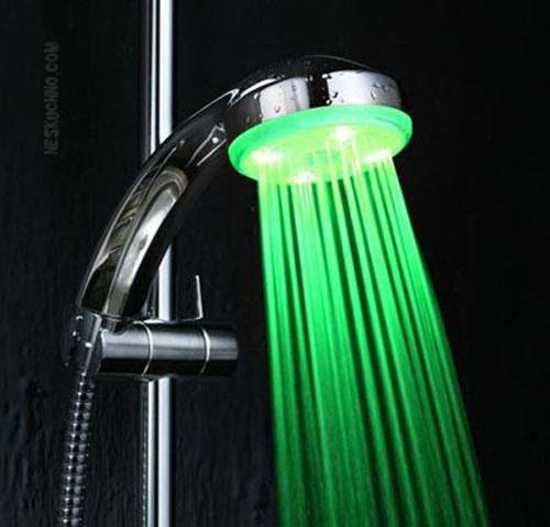 Led Shower brings color changing water into modern bathroom design. The color of the water changes with temperature, showing red light if the water is too hot. Color changing lighting fixture is not only decorative and exciting, it makes bathroom design more safe and comfortable.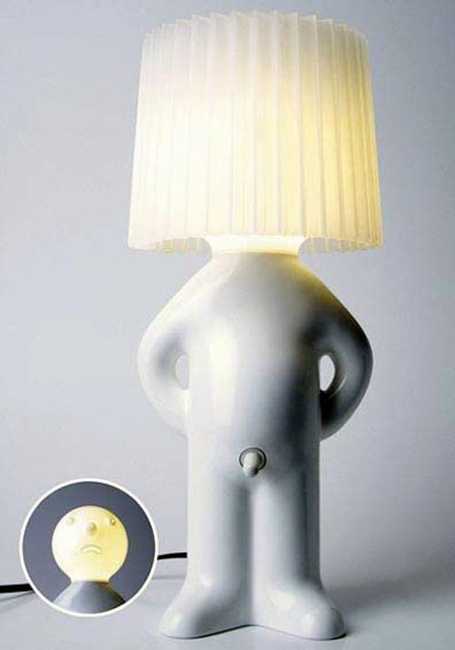 Provocative and funny table lamp add fun to modern interior design, bringing unusual and playful detail into home decorating.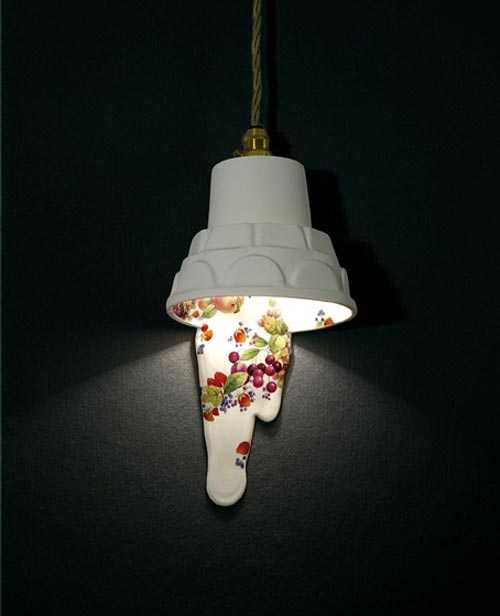 Light Spill collection of lighting fixtures in vintage style looks rich and creative. Fine china and a silk string for turning the wall lights blend with fruits images into nostalgic and bright wall lighting design that feels nostalgic, familiar and warm.
More from modern interior design

Here is a new design concept of Ibis Hotel in Sao Paulo, Brazil. The contemporary and original interior design invites everyone...
and enjoy free articles sent to your inbox