25 Stunning Red Kitchen Design and Decorating Ideas

Decorating Ideas

Kitchen Ideas

Red Color Accent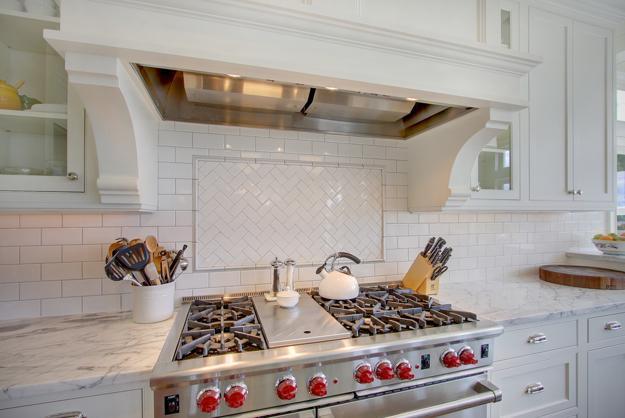 kitchen colors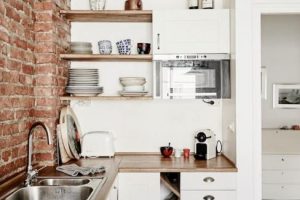 Red colors bring vibrant energy and striking accents into kitchen design and decor. Red colors are exciting and powerful. They add fun to functional interiors designed for cooking. If you like red colors, then this collections of red kitchen design and decorating ideas are for you.
Lushome shares red kitchen designs and interesting interior decorating ideas that bring a touch of red colors into modern kitchens. Red kitchen cabinets and accessories, small decorations and walls in red colors brighten up kitchen interiors and inspire to add these fabulous kitchen colors to your design.
Red kitchen colors, – cabinets, accessories, small decorations and walls, – go well with many other interior decorating color shades and tones. Red kitchen appliances, handles, racks or flower pots look fabulous with white, black, gray color tones and stainless steel appliances or wall tiles.
2 modern kitchen designs in white and red colors creating retro modern interiors
Red kitchen colors for design and decorating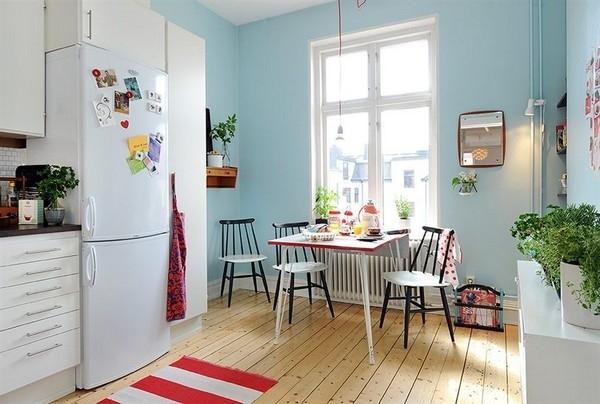 A splash of red color looks striking. Elements in red color need to coordinate with what you already have in your kitchen, – appliances, kitchen cabinets, accessories, small decorations, wall tiles and lighting fixtures. Creating matching your kitchen design color schemes with red accents harmonize modern interiors.
Beautiful kitchen design and decor create a trademark for you house. Red color accents energy, create warm and unique living spaces. There are many ways to give modern kitchen design a unique touch, including red kitchen colors.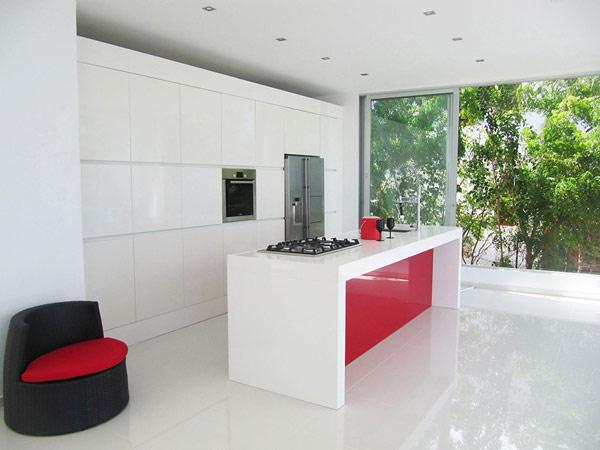 Red kitchen cabinets and red kitchen accessories are popular ideas for interior decorating with red colors. It is important to match the kitchen color scheme with red cabinets or red accessories to create pleasant and relaxing kitchen design.
Modern room colors, interior design and decor in red colors
Black, gray or white kitchen cabinets look beautiful with red accessories. Black and white decor color schemes with red accents are excellent ways to give your modern kitchen design a charming retro look. There are many different kitchen accessories in red colors on the market, but you can start with tableware, planters, kitchen utensils, coffee machine or kitchen towels in red color.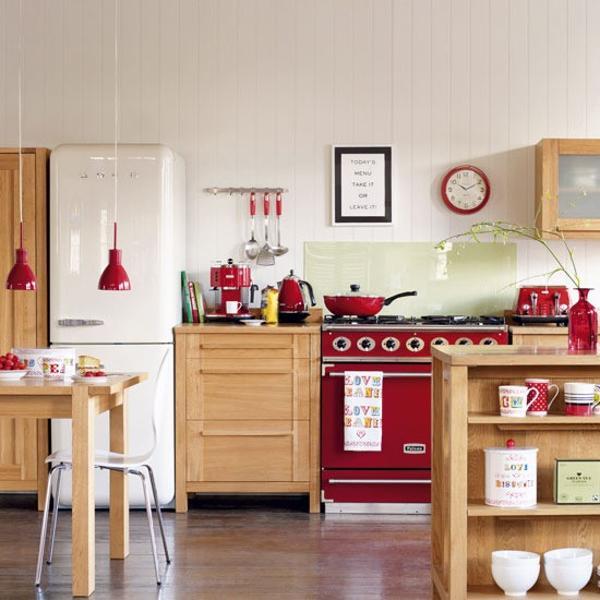 Use red colors in moderation for your kitchen design and decorating. A dramatic accent wall created with red wall tiles, red paint, kitchen cabinets or modern wallpaper in red colors, looks bright and impressive. Red color accents, combined with kitchen cabinets, floor and ceiling in neutral colors, create warm and inviting kitchen decorating.
Colorful glass backsplash ideas adding digital prints to modern kitchen design
Start light with red kitchen accessories and see if you can have red kitchen cabinets, accent wall or floor in red color. Keep kitchen design and decor in red colors simple and elegant. Red kitchen colors are strong and powerful for creating warm and cozy interior design and decor.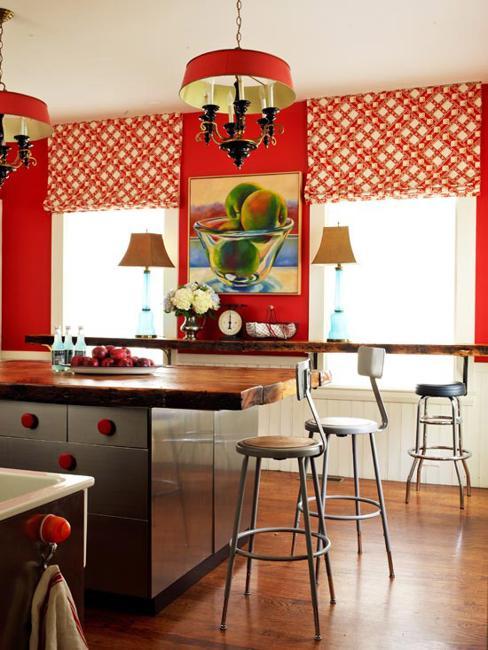 Red kitchen accessories are an excellent way to give your kitchen design and decorating a unique feel. A little bit of red color goes a long way to jazz up any kitchen design.
Modern wall tiles for kitchen backsplashes, popular wall tiled design ideas
Adding artworks or small wall decorations in red colors that support your theme makes a big difference and create stunning walls just as interior paint does.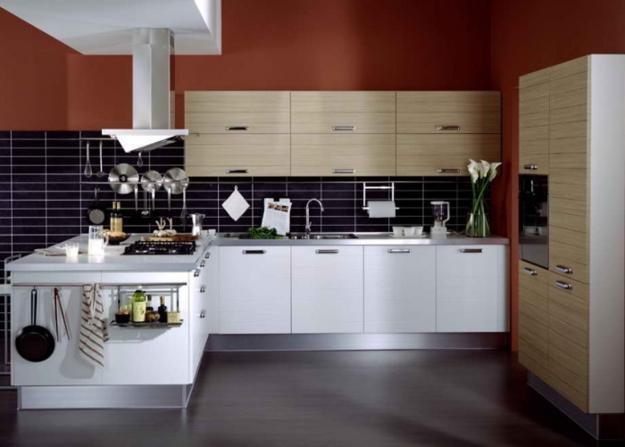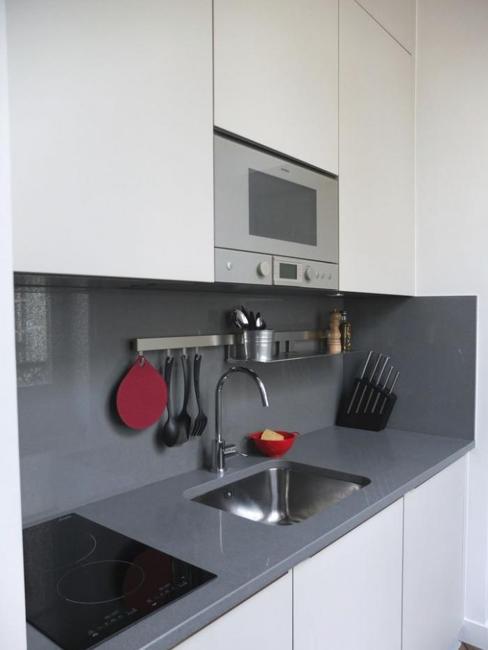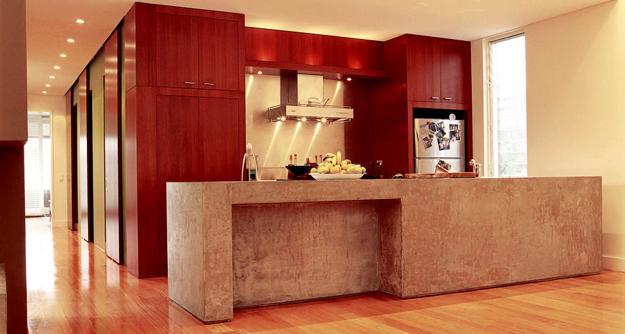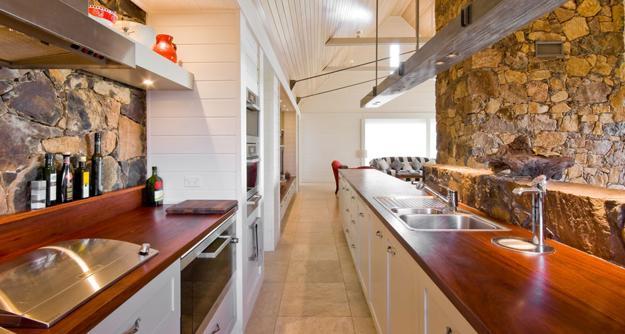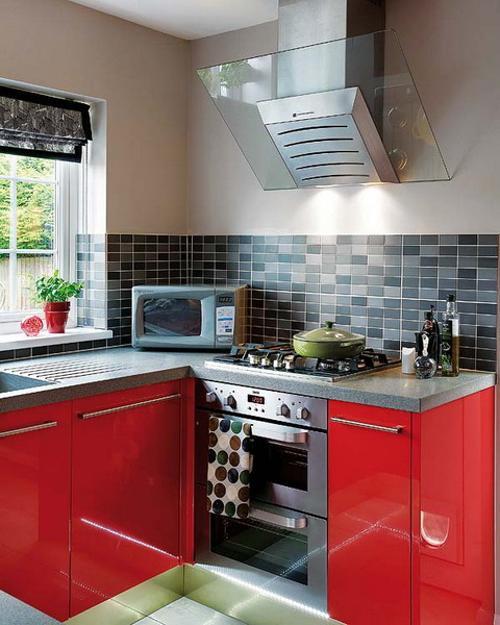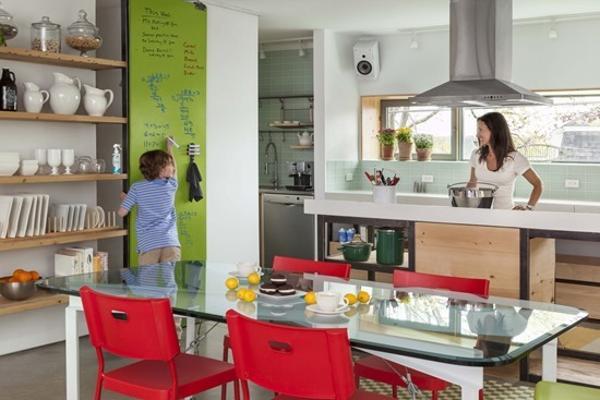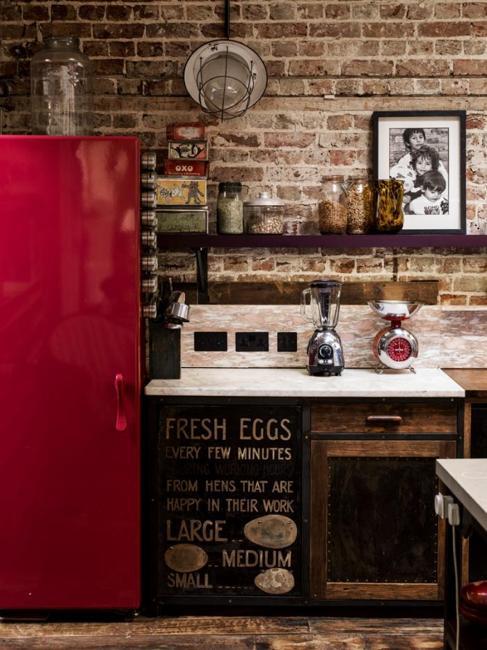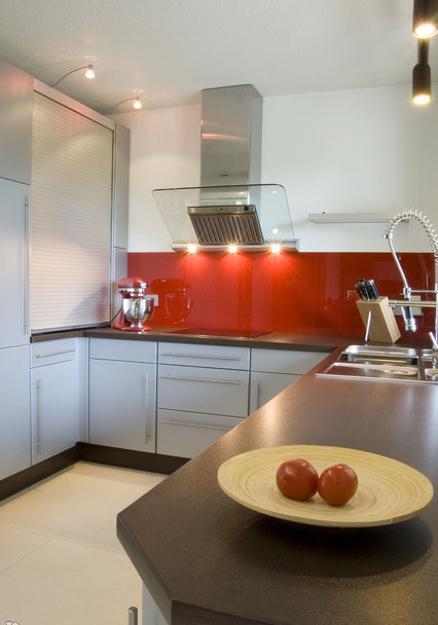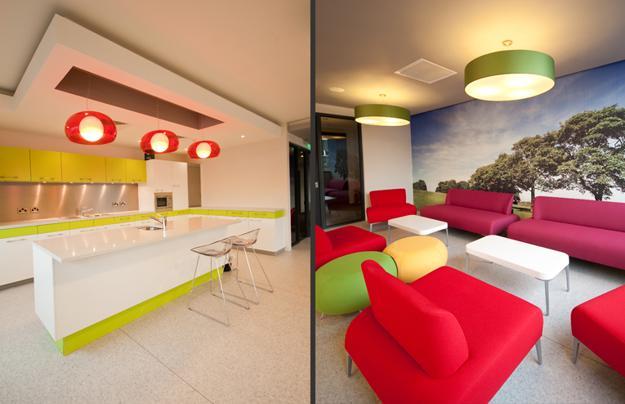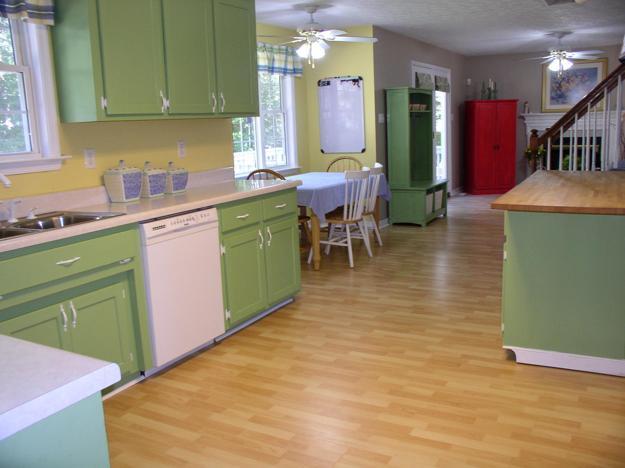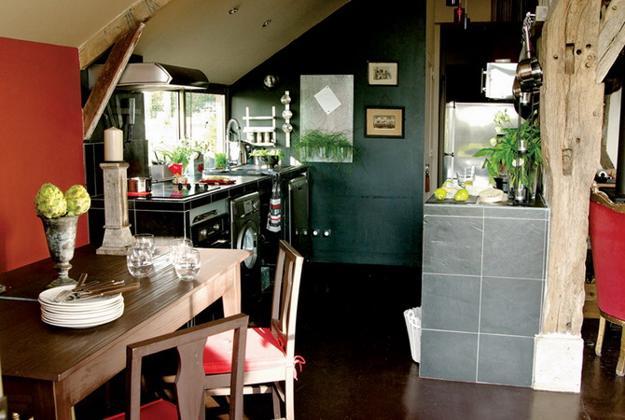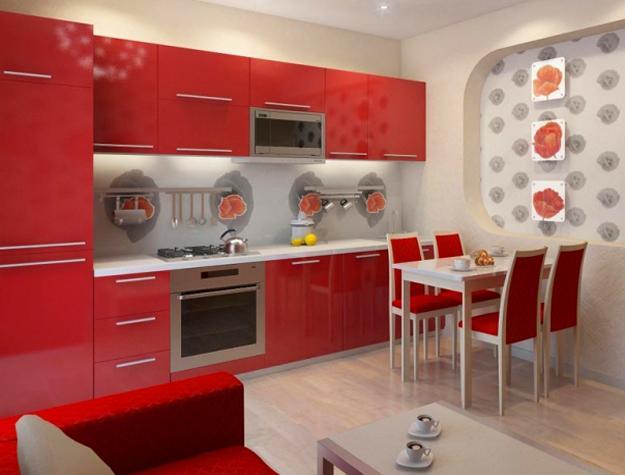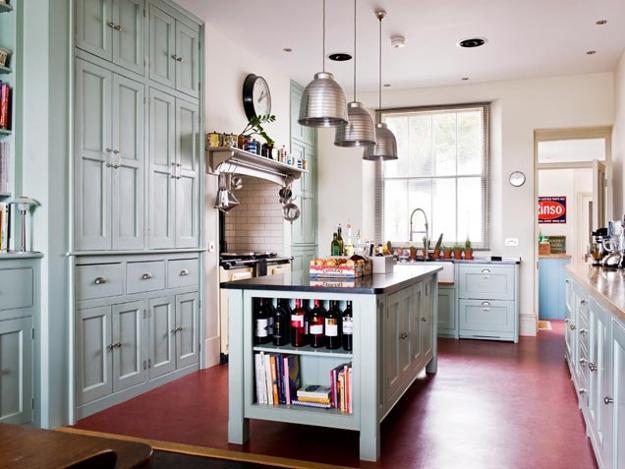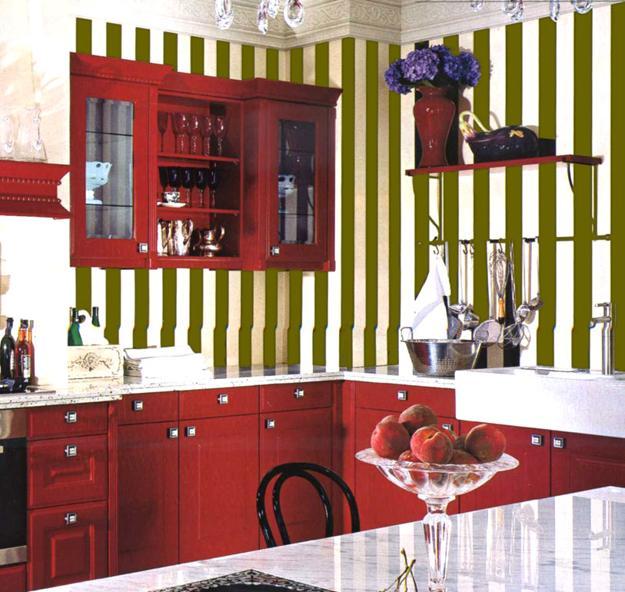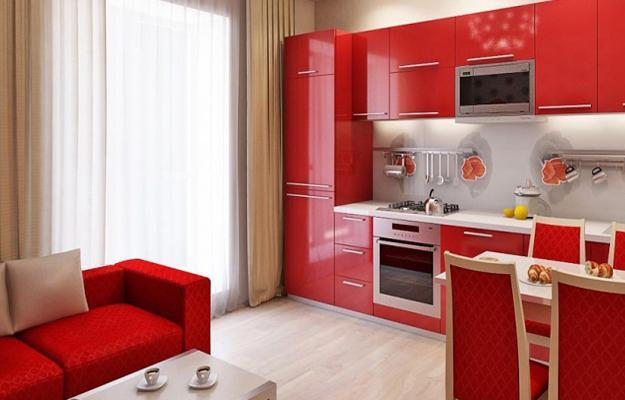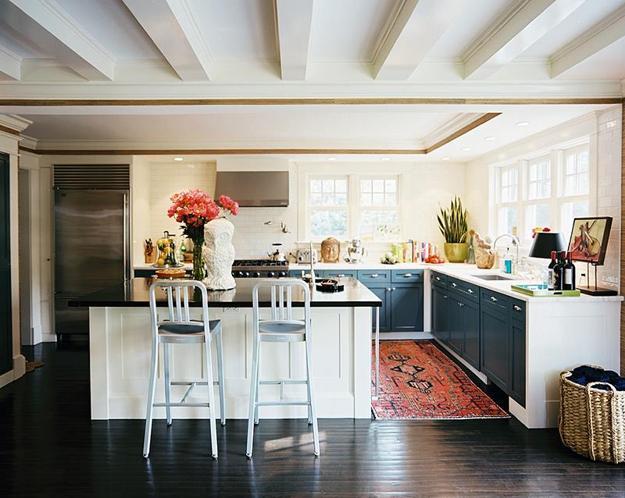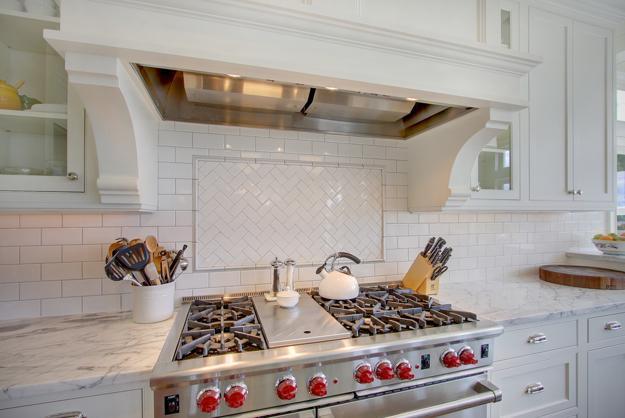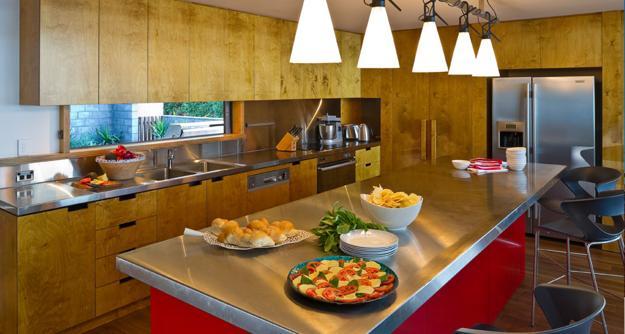 Warm metal accents are easy to incorporate into modern kitchen designs. Metal lamps, hardware, metal tiles, elements of kitchen designs will...
and enjoy free articles sent to your inbox