22 Functional Room Dividers and Space Saving Interior Design Ideas

Furniture Accessories

Interior Design Ideas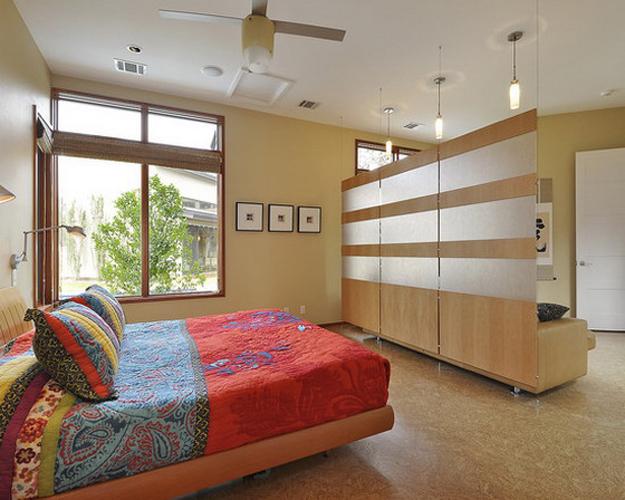 Storage furniture on wheels, modern room dividers for multifunctional and flexible interior design
small bedroom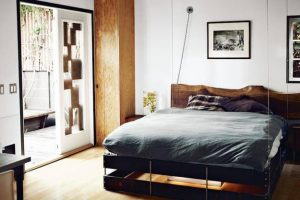 Modern room dividers, curtains, wall partitions and glass walls help maximize small spaces and create space saving and modern interior design. One living spaces can be divided into functional zones visually with different decorating colors and room furniture placement. Functional zones can be defined by adding tall shelving units, low storage furniture, glass wall design, raised floor and various wall partitions.
Lushome collection of modern space saving interior design ideas demonstrate how to turn one living spaces into two rooms. Space saving interior design ideas are modern trends. Multifunctional and flexible interior design calls for compact room furniture pieces and smart space saving ideas while creating attractive and comfortable living spaces.
Open wall shelves and freestanding shelving units, furniture design in minimalist style, two in one design solutions, wheels and furniture with storage are great ideas for decorating small apartments and homes. Creative room dividers and architectural elements can create beautiful functional zones and maximize small spaces also.
25 room dividers with shelves improving open interior design and maximizing small spaces
Room dividers and partition walls creating multifunctional and modern interior design
Room dividers and space saving ideas for creating functional zones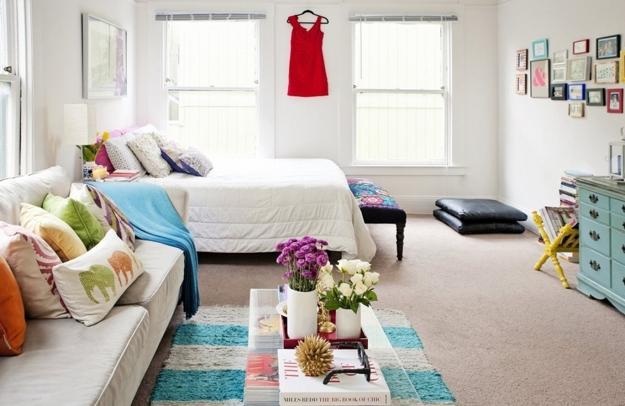 Wall partitions, glass wall designs, sliding and pocket doors and curtains are wonderful, practical and space saving apartment ideas, especially effective for small spaces. Curtains and shelving units are cheap ideas while adding glass walls and sliding doors require extra money.
Color design can be used for defining different functional zones. Various hues of color, different textures ad decoration patterns help create two functional areas in one room. Neutral color schemes are ideal for small spaces, and these decorating colors offer many stylish tones for creating functional zones visually.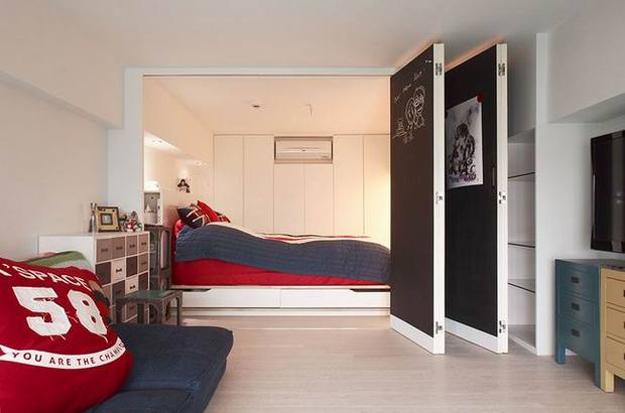 Glass and plastic in light colors are modern interior design materials that add lightness to small spaces. Frosted glass designs and open shelving units made with glass or plastic can be used as beautiful room dividers in small spaces.
Room dividers and partition walls, functional and modern interior design ideas for small spaces
Glass partition wall design ideas and room dividers for bedrooms and bathrooms
Glass partition walls and sliding doors, space saving ideas for decorating small apartments and homes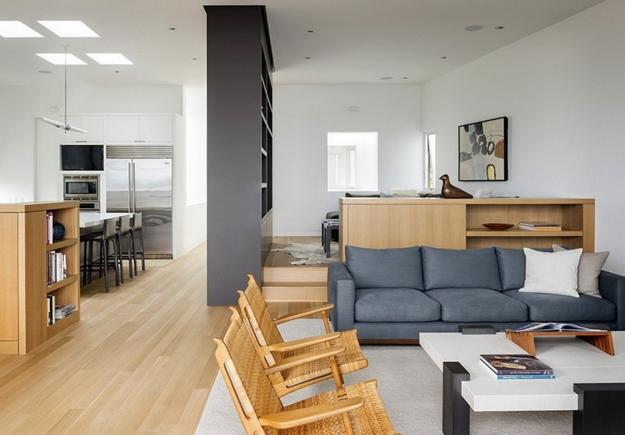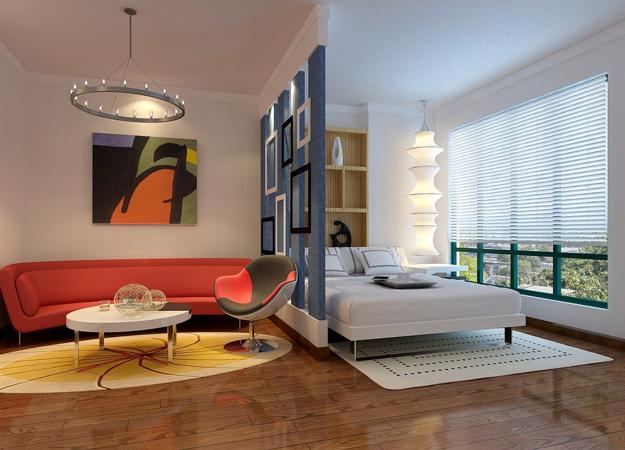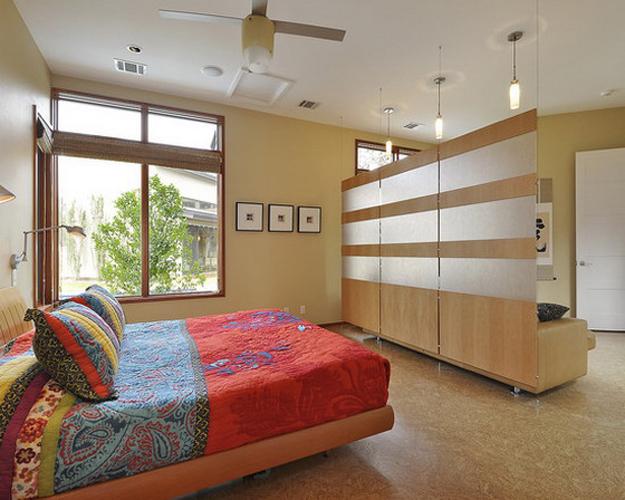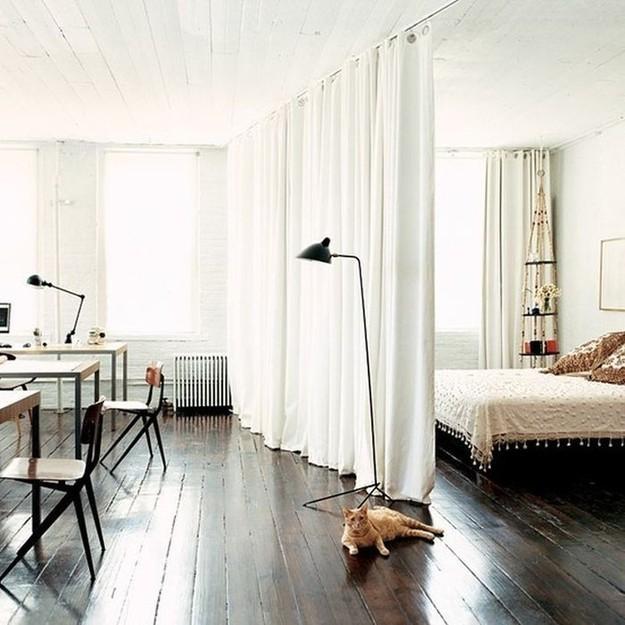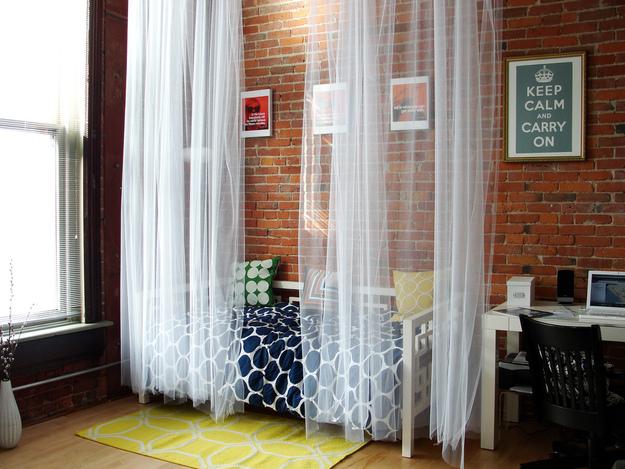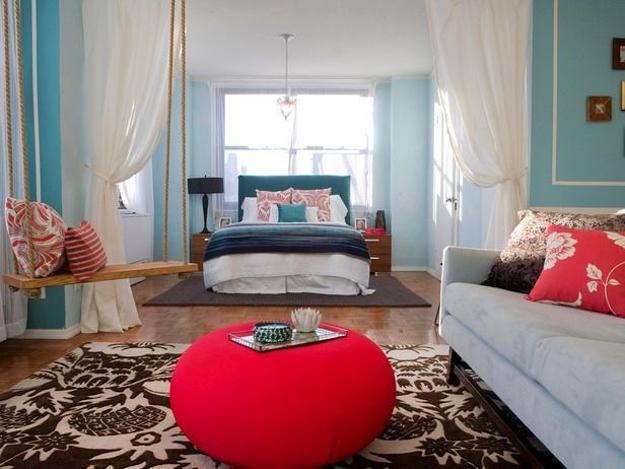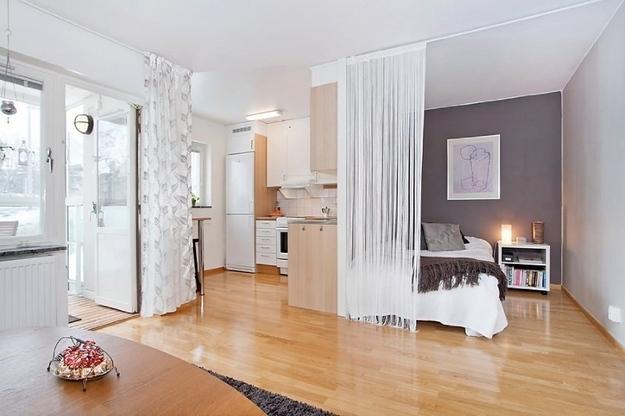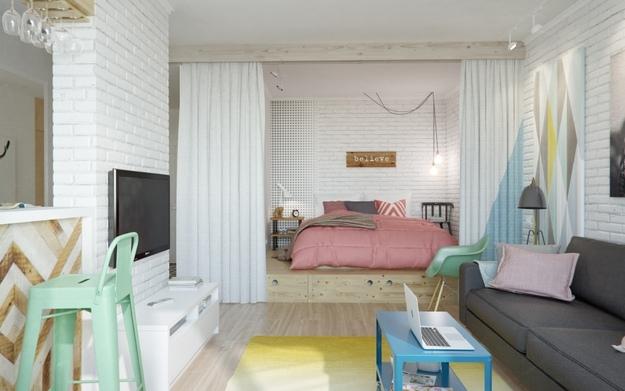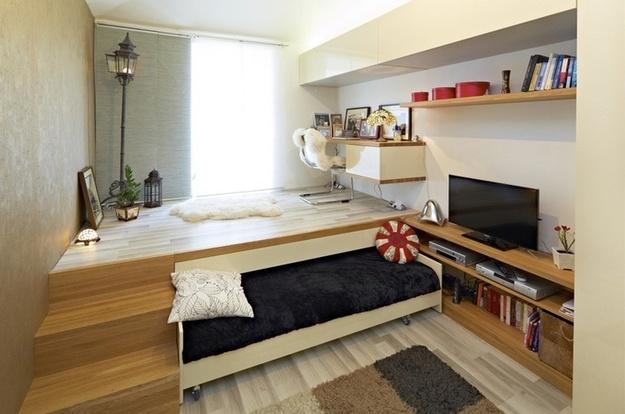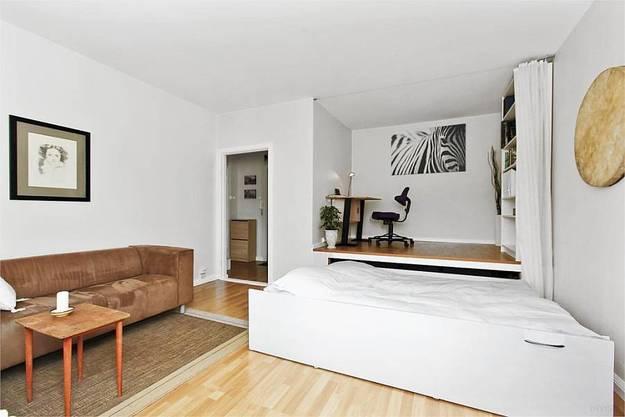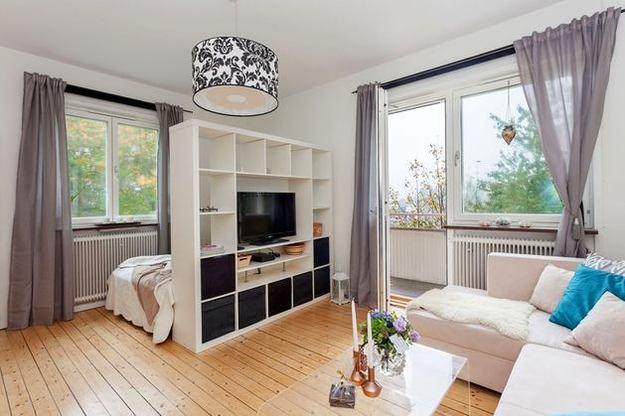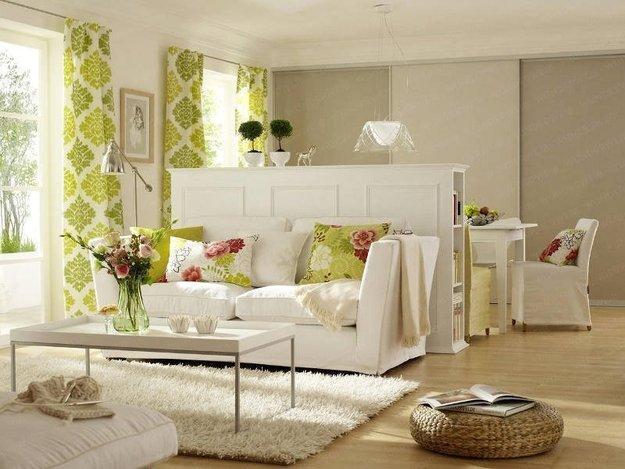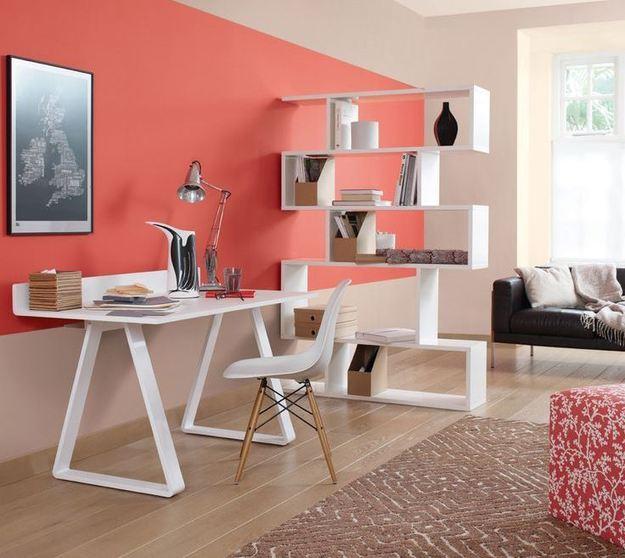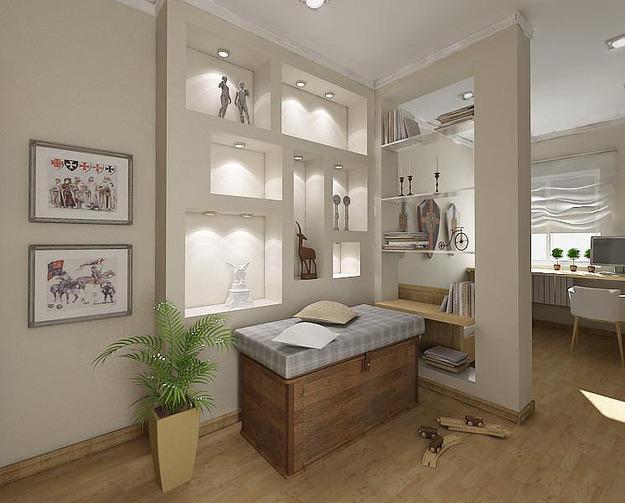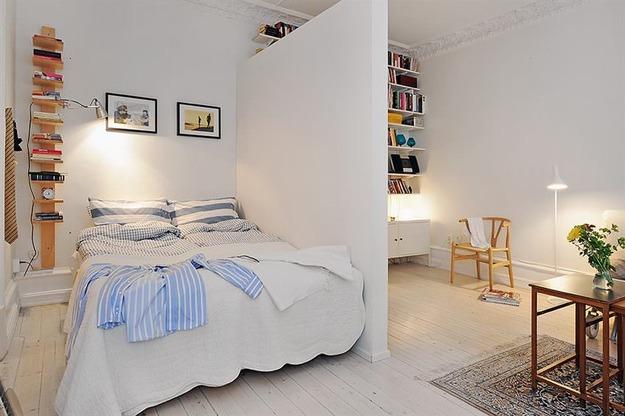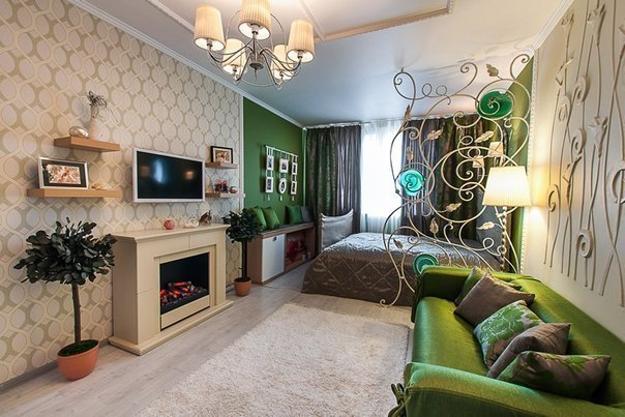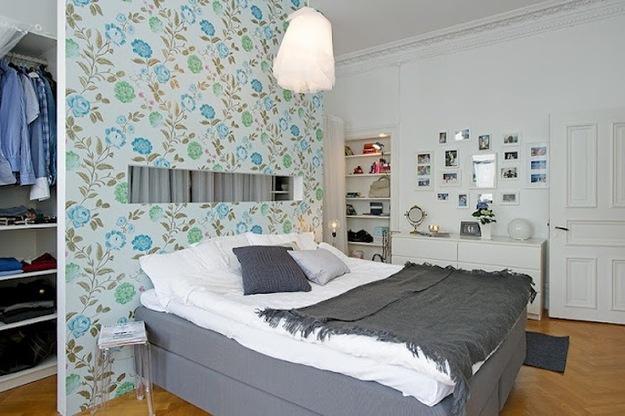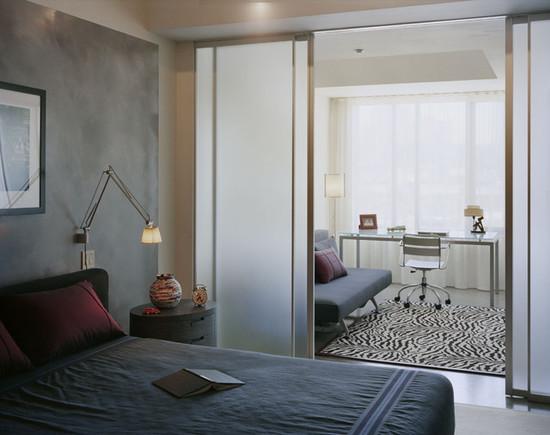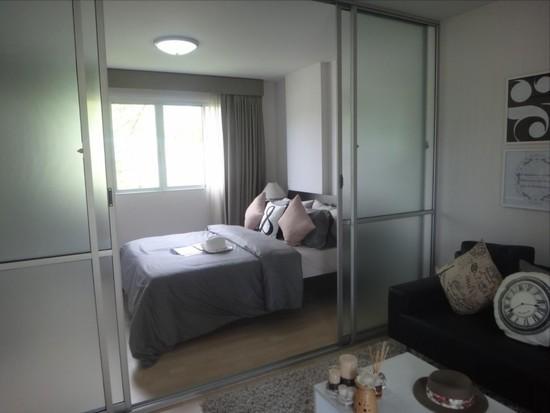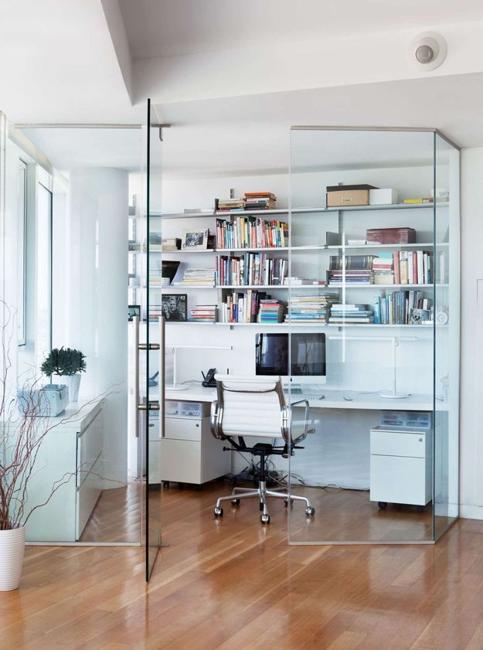 More from decorating small apartments

Christmas trees in small to medium sizes are excellent ideas for decorating small apartments and homes for winter holidays. Smaller Christmas...
and enjoy free articles sent to your inbox