Glass Partition Wall Design Ideas and Room Dividers Separating Modern Bedrooms from Bathrooms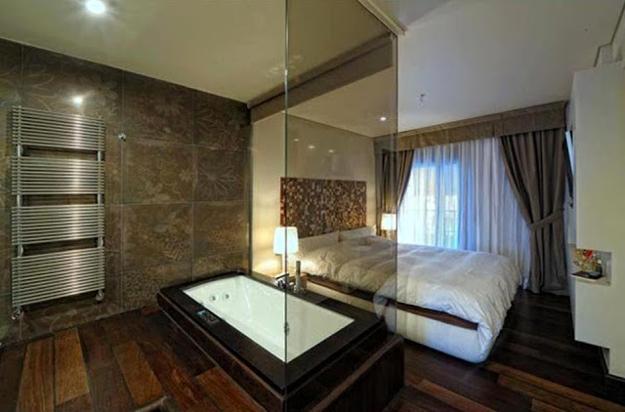 room dividers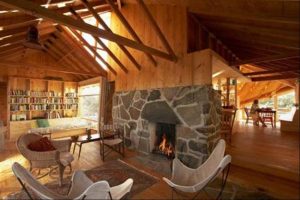 Partition wall design is one of modern interior design trends, especially for separating bedrooms, bathrooms, kitchens and home offices from living areas. Drapery fabrics and glass wall design ideas are among the most popular room dividers and partition walls. Lushome shares a collection of modern interior design ideas for dividing bedrooms from bathrooms in elegant and contemporary style.
Bedrooms and bathrooms are the spaces where designers want to create visual room dividers. Soft fabrics or partition wall design created with glass offer two different approaches to separate bedrooms and bathrooms and transform rooms into united, spacious and bright living spaces.
Traditional and informal partition wall design ideas allow to personalize interior design and give home interiors a contemporary look. Modern room dividers and partition walls can be designed with a variety of fabrics and materials, from opaque to translucent, wood, metal, plastic and glass.
Glass block wall design ideas adding stylish accents to eco homes
Decorative room dividers made of plastic pipes, modern interior design ideas
Partition wall design and room dividers between bedrooms and bathrooms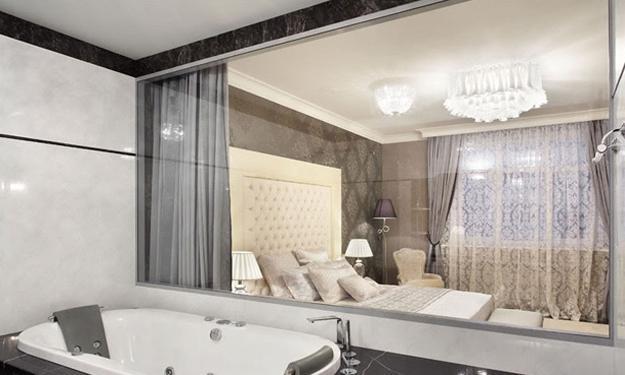 Hanging fabric panels and semi transparent partition wall design give a soft and romantic look to modern interiors while providing functional and beautiful space dividers for rooms. Suspending from the ceiling fabric panels can be placed at random intervals from the ceiling, creating wonderful wall design that is interesting and surprising.
Rain curtains and semi-transparent partition wall design ideas are excellent interior decorating ideas for contemporary and traditional home interiors. Decorative fabrics and beads, glass partition wall design and partitions made of wooden or metal pieces, bookshelves or modular storage units look great, enhancing modern interior design with contemporary vibe and attractively separating home interiors.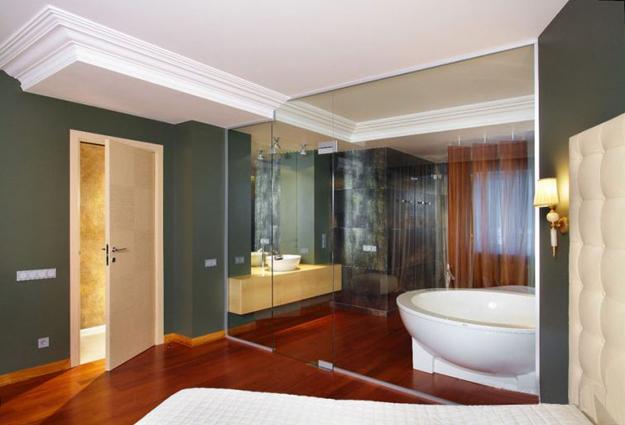 Space dividers, like partition walls and room screen, a large aquarium or a shelving unit are wonderful interior design ideas for creating functional and comfortable open-plan spaces. All modern room dividers can be used to separate bedrooms and bathrooms.
Room dividers and partition wall design ideas creating functional and modern interiors
Glass partition walls and sliding interior doors, space saving interior design ideas
Contemporary dwellers think it is great to have their modern bathtubs on view, so transparent or semi-transparent partition wall design ideas are perfectly suitable for open-plan loft living and creating contemporary interior design.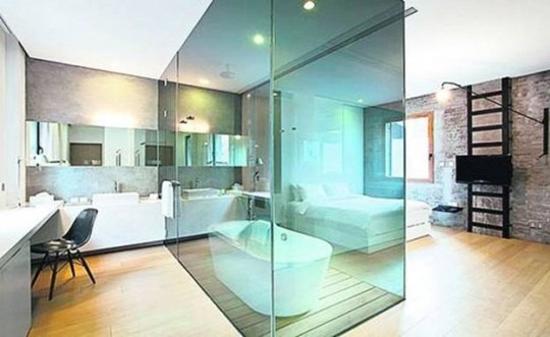 Large glass partition wall design can be combined with light curtain panels to provide more privacy in bedrooms and bathrooms. A bed that is in full view does not add coziness to modern bedroom design and decorating, so room dividers and partition walls can save living spaces, add interest to home interiors and design cozy enclosed areas for good sleep and rest.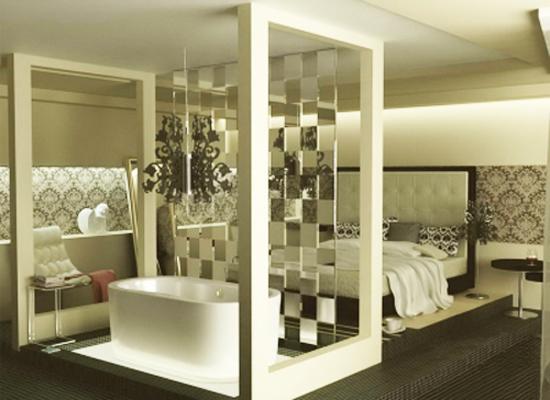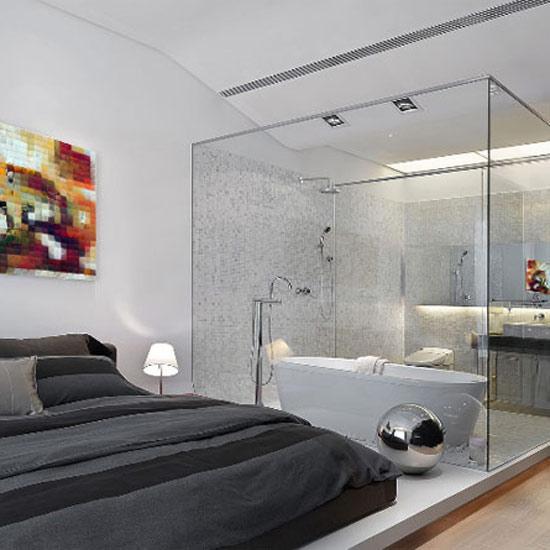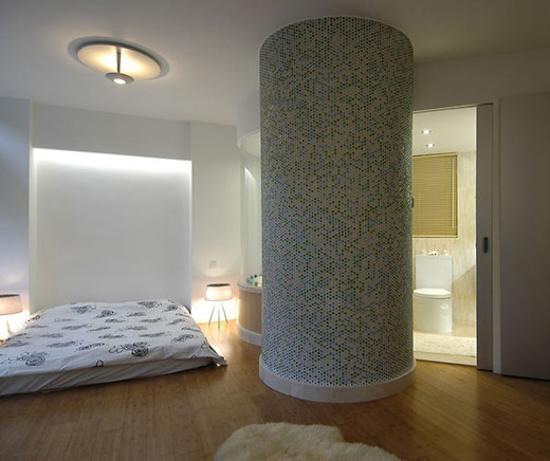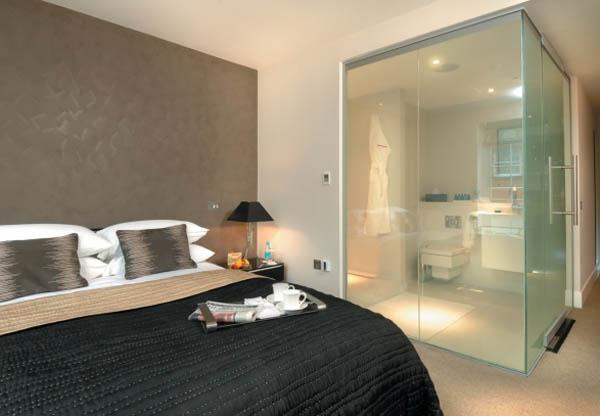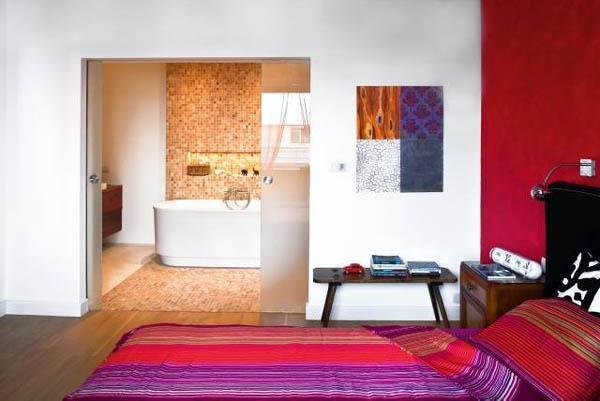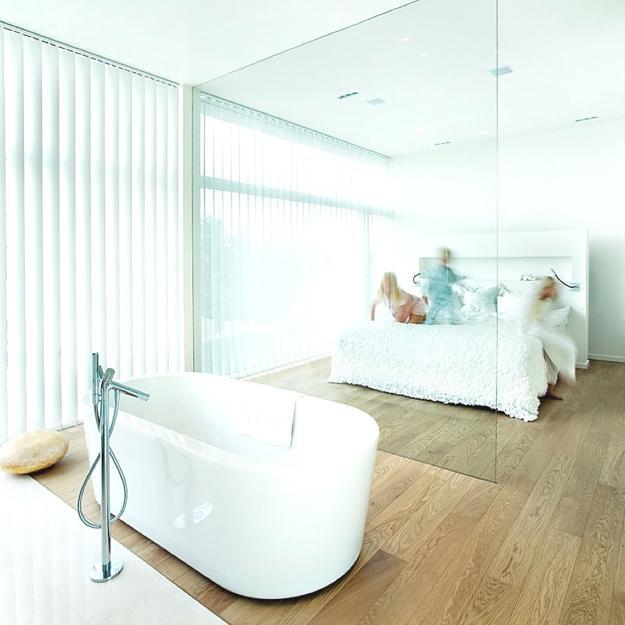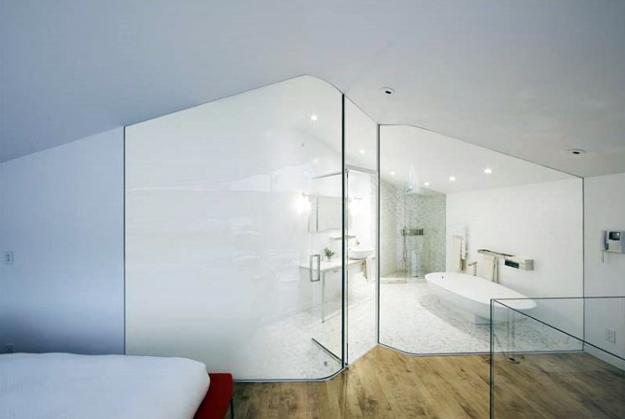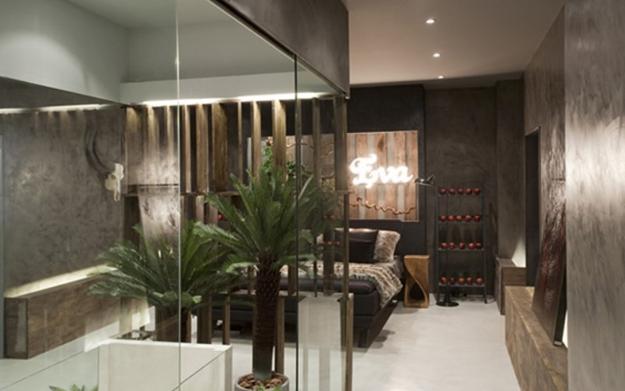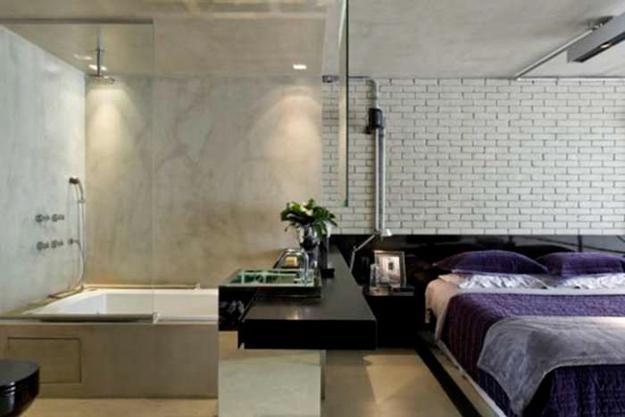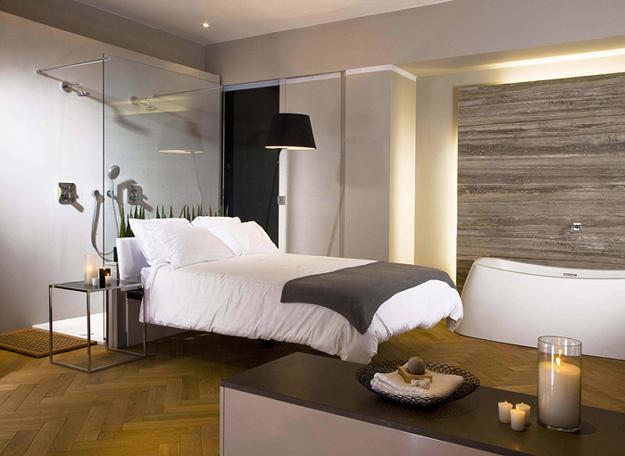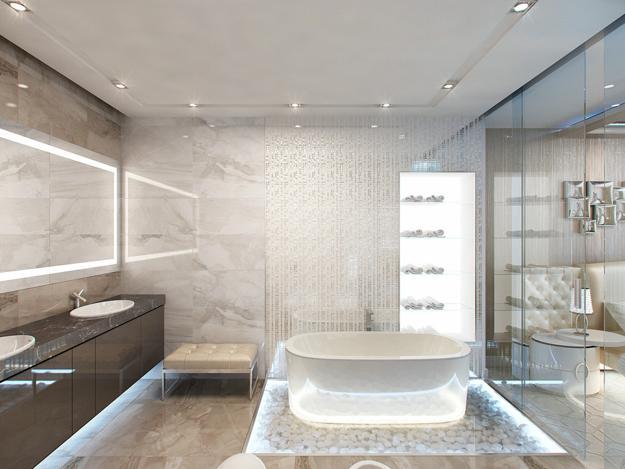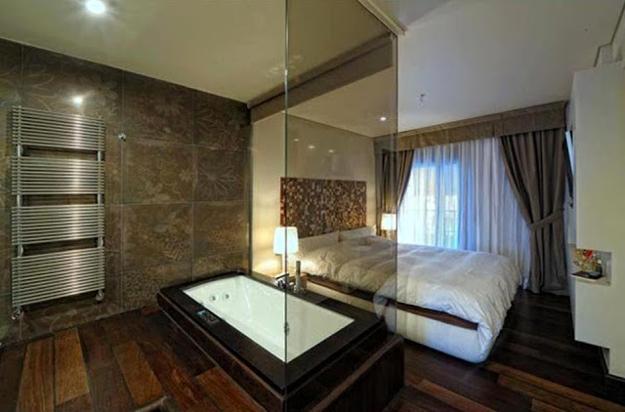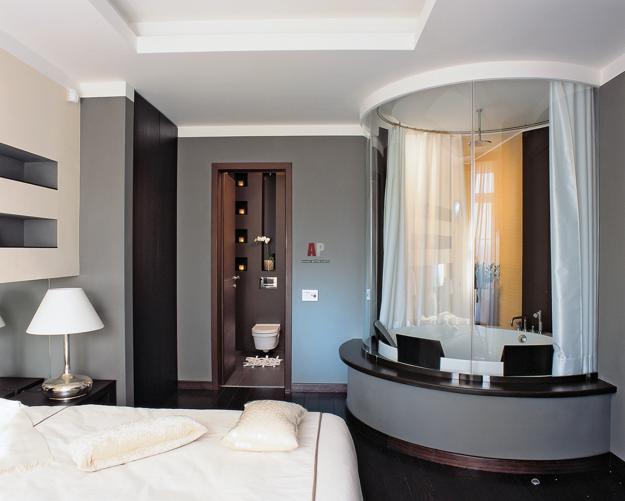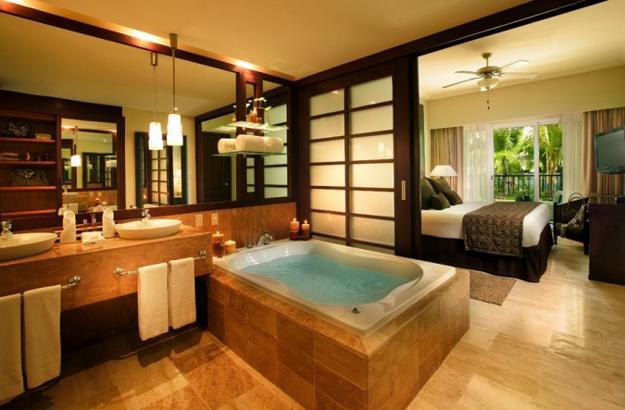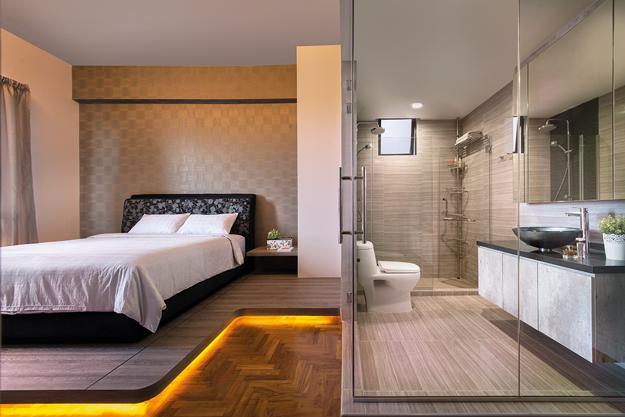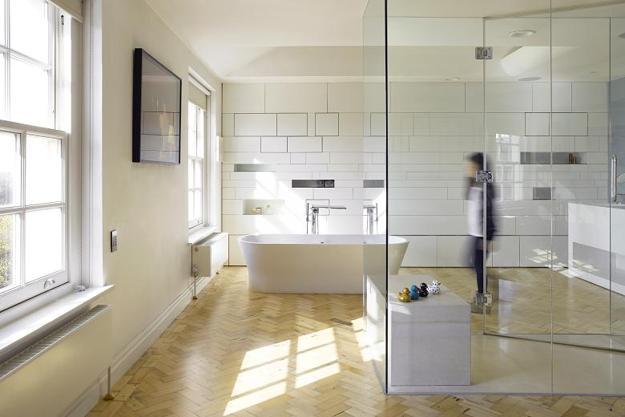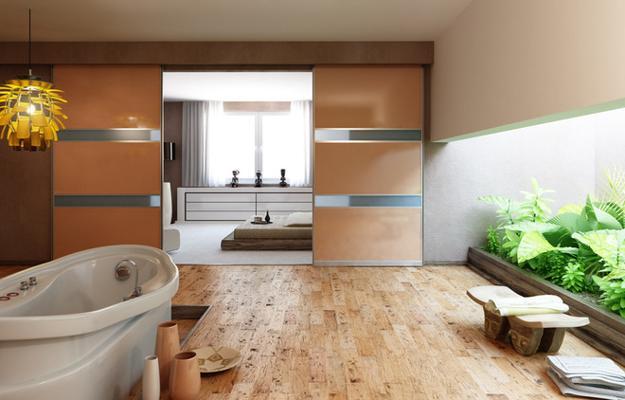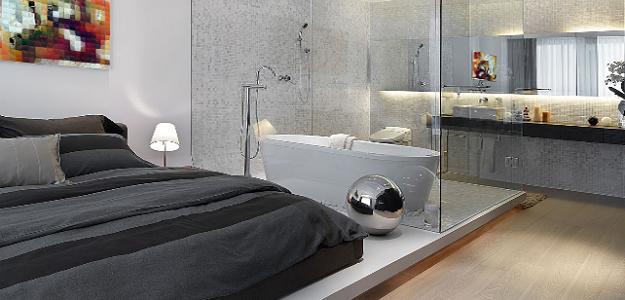 It is possible to find enough space for a small bedroom even in a tiny apartment or home. Here are smart...
and enjoy free articles sent to your inbox