2 Quick and Cheap Ideas to Shut Interior Doors Tightly with Handmade Door Pads

Decorating Ideas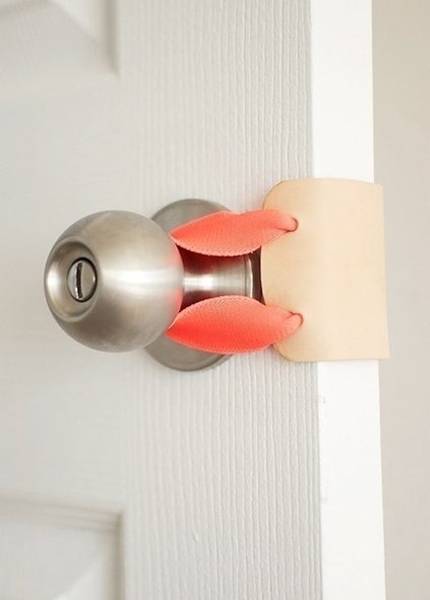 Made with leather door pad to keep interior doors closed tightly
door and decoration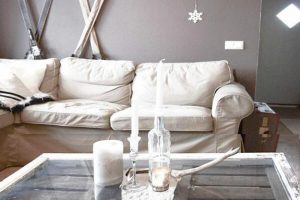 Handmade door pads are smart design ideas that help shut interior doors tightly before you adjust and fix your door frame problems. Knitted or made of leather, cotton, wool or eco felt fabrics, these small door pads are quick and easy solutions for interior doors that save your money.
Lushome presents two wonderful, simple, creative and cheap ideas to keep your interior doors shut tightly. Bright and interesting, simple to make and practical, these small door pads look attractive, adding unique door decorations to interior design. Rather than get frustrated, steel the look and make door pads with leather or fabrics to shut your interior doors tightly before hiring a home contractor that will help you out.
The small door pads are great for interior doors inside your house. You can use these inspiring and simple design ideas to create your own door pads for your kitchen, kids room or home office before you fix the latch in the door handle or door frame problems.
11 door decorating ideas creating modern interior doors
33 modern interior doors creating stylish centerpieces for interior design
Handmade door pads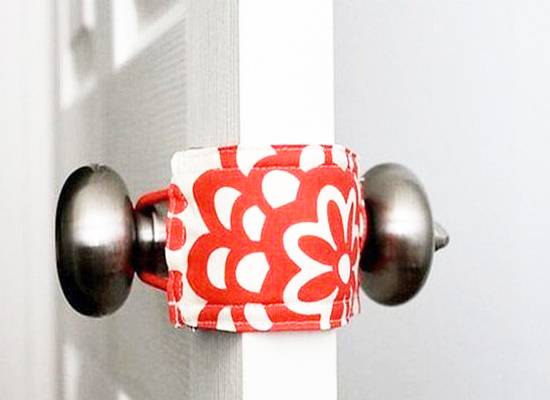 Interior doors can have different problems that do not allow them to shut tightly. Door frames can be larger that doors themselves, so you need to rebuild your frames or change old doors.
Another solution can be as simple as adjusting the strike plate that is located on the door jamb. If there is too large of a gap between the door and jamb, you need to adjust your door hardware.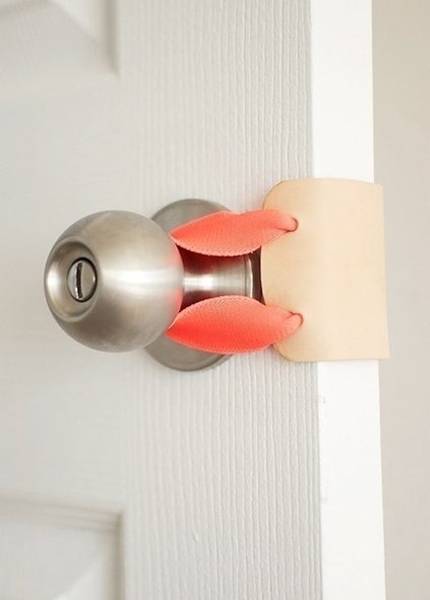 The handmade door pads can offer temporarily and cheap solutions for your interior doors until your house is settled and door frames are adjusted. These small pads offer simple DIY ideas to make doors shut tightly and keep interior doors closed.
30 creative interior door decoration ideas to personalize home interiors
Unusual interior doors adding surprising accents to modern interior design
All you need to make small door pads are small pieces of leather, cotton, wool or felt fabrics. Recycle materials that you have at home, use bright or similar color that matches your door paint or finish. You can glue or use small nails to fix the handmade pad on your interior door.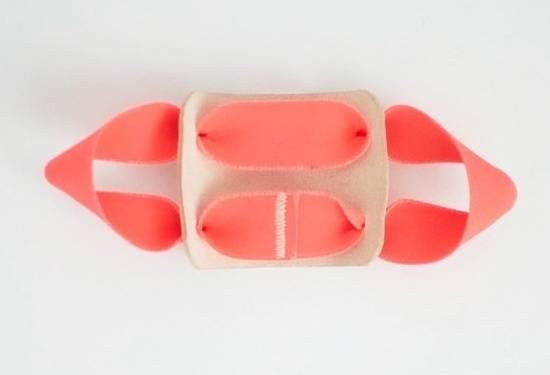 Creative Easter ideas offer many quick and easy techniques for spring eggs decoration. Instead of dyeing eggs, try decoupage turning Easter...
and enjoy free articles sent to your inbox