33 Modern Interior Doors Creating Stylish Centerpieces for Interior Design

Decorating Ideas

Interior Design Ideas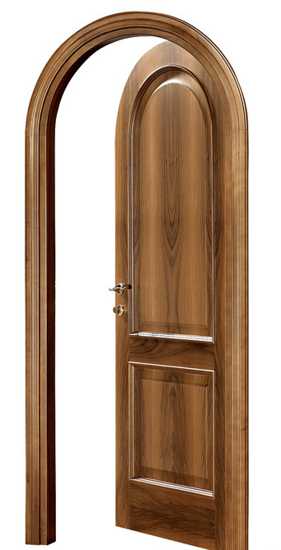 door and decoration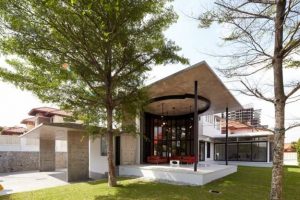 Modern interior doors ate not only functional elements of interior design, but true decorations creating stylish centerpieces that can define your room decor. Modern interior doors look attractive and impressive, offering space saving ideas or making dramatic statements.
Interior doors made of fine wood with gold, inlaid buazeri, carved casing and decorative painting emphasize the luxury of classic interior design. Beautiful interior door designs with stained glass windows, wrought iron elements and floral designs are excellent for Art Nouveau and Art Deco decor.
Contemporary interior doors made of thick clear or frosted glass with chrome fittings are suitable for high-tech interior design style. An interior door with Japanese images and oriental arched contours or Moroccan mosaics add stylish centerpieces to modern interior design in ethnic style.
Modern interior doors
Interior glass doors, 11 bright and modern interior design ideas
Solid glass doors enriching modern house exterior and interior design with light and flair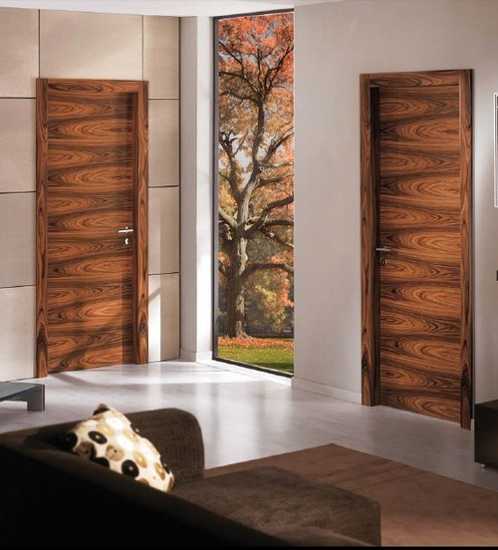 Modern entrance and interior doors not only enhance privacy and keep closet storage hidden, but they enhance interior design and decor of your home. To determine what design of interior door is best for you, consider where the door will be placed, how often the door will be used and whether blocking noise is of importance.
Many interior doors are available as standard hinge doors, bypass doors, folding doors or pocket doors. Standard hinge doors are ideal for closing off rooms as they shut securely and block noise. Space saving folding doors and bypass doors can add a stylish touch to closets, kitchen pantries and small storage rooms. Pocket doors, which tuck into the wall, may be a good solution for small rooms and narrow hallways.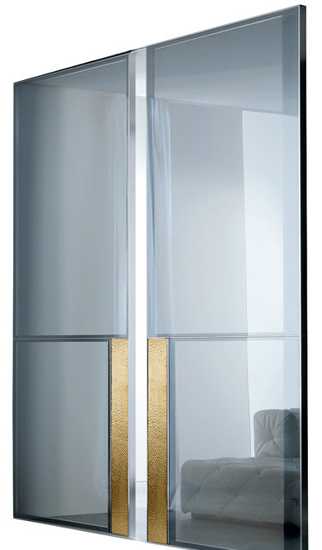 Selecting the best interior doors for your interior design
Choose whether you want a pre-hung door or a slab door, a french door style or luxurious wood doors for your interior design. Prehung doors include the jamb and frame, and are easy to install. Slab doors are designed to utilize your existing jamb and trim and are more affordable. For a traditional look, choose a stile-and-rail door that features wood or glass panels sectioned off by horizontal and vertical rails and stiles. Made of wood veneer or hardboard, affordable flush doors feature flat surfaces.
Cherry wood doors for modern interior decorating, stylish interior doors
11 door decorating ideas to create modern interior doors
To select material for your interior doors think about the use of the doors as well as whether you want them to block noise or add to enhancing modern interior design and decor of your rooms. For a lightweight option in low-traffic areas that will filter noise, try hollow core doors. For a sturdier door that will block noise, consider a solid core door. If you prefer something other than wood, you can find flush doors constructed in masonite or hardboard.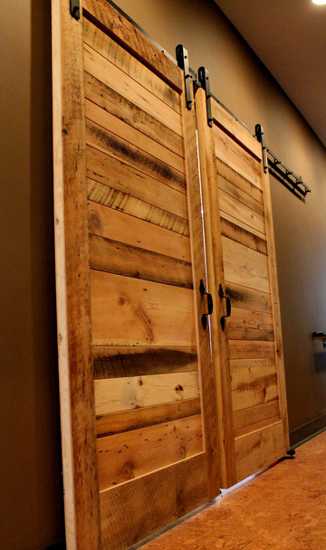 Interior door installation
To determine the door swing and handle placement, face a door that swing towards you. If the handle is on the left side, it is a left-hand door and vice-versa. To figure out an appropriate size, measure the top, middle and bottom of the doorway, as well as top to bottom. Then figure out a rough opening size by adding 2 inches (5 cm) to the width and 3 inches (7 1/2 cm) to the height.


Here is a new design concept of Ibis Hotel in Sao Paulo, Brazil. The contemporary and original interior design invites everyone...
and enjoy free articles sent to your inbox