Cherry Wood Doors for Interior Decorating, Stylish Interior Doors

Cherry wood door for modern interior decorating
door and decoration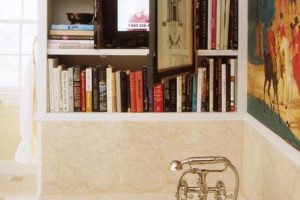 Cherry wood interior doors look gorgeous. Cherry is one of the most desirable woods that provide beautiful natural material for creating strong and attractive interior doors. It is a fine and especially stable closed grained wood, excellent for making beautiful doors for interior decorating.
Cherry wood colors range from light to medium reddish-brown color tones that make interior decorating feel cozier and warmer.
Cherry sapwood is a light creamy color. The presence of small dark gum flecks add charm and unique flavor to Interior doors, made of cherry. Cherry wood doors can be finished with natural or different stains.
Cherry wood door
Cherry indoor doors colors will darken with age, if doors are exposed to daylight, adding antique chic to home or office interior decorating.
Interior doors and fine moldings, made of cherry wood, enhance the look of your home. Solid wood doors can match virtually any interior decorating or home staging projects.
Solid hardwood and hardwood veneer interior wood doors are available in raised panel, flat panel and flush design for all tastes and budgets.
Cherry wood
A blossoming cherry tree is amazing. Small and fragile at first sight a cherry tree became the Japanese symbol of beauty and grace.
In the beginning of the 19th century the Italians started to use cherry wood in doors and interior furniture design.
Solid wood doors for home interior or house exterior decorating looked rich and delicate, bringing beautiful reddish brown color tones and unique texture of cherry wood into luxurious Italian homes.
Cherry wood, exclusive and beautiful solid wood doors for elegant and luxurious interior decorating
Since then household items and furniture pieces, doors and moldings, room decor accessories and wall decorations, made of cherry wood or decorated with cherry wood, symbolize the refined style and good taste.
11 door decorating ideas to create modern interior doors
Entrance doors, Christmas decorating with pine cones
Beautiful and durable, cherry wood interior doors are valuable elements that you can add to your home, increasing its appeal and price.
Cherry wood doors

Christmas color schemes can blend traditional and fresh hues and give a stylish twist to your holiday decor. Whether you decide...
and enjoy free articles sent to your inbox