Wooden Coffee Table with Stain Resistant Sliding Top Cover
---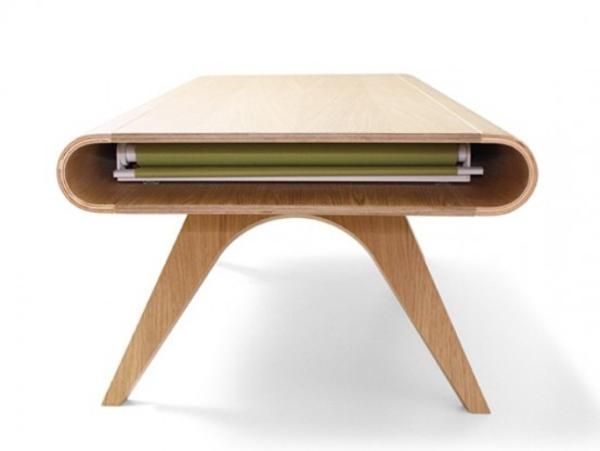 Wooden coffee table with retractable top cover
This wooden coffee table only looks simple. Its design is innovative and unusual, bringing futuristic features into modern life. Lushome brings this coffee table design idea to show how creativity and practical approach can transform ordinary coffee table design.
Designer team Aliki Rovithi & Foant Asour created this interesting, convenient and modern furniture piece, the wooden coffee table with the sliding top cover. It is called Tabrio, and has a piece of film that can cover the surface of the table, protecting its top from stains.
The stain resistant sliding top cover retracts into the wooden coffee table, giving the modern furniture piece a nice, clean and neat look. It is available in various colors, which look great with light wood surfaces, emphasizing its texture and modern furniture design.
5 ways contemporary coffee tables enhance modern living room designs
Glass top coffee table blending chic simplicity and unique furniture design style
Wooden coffee table with sliding top cover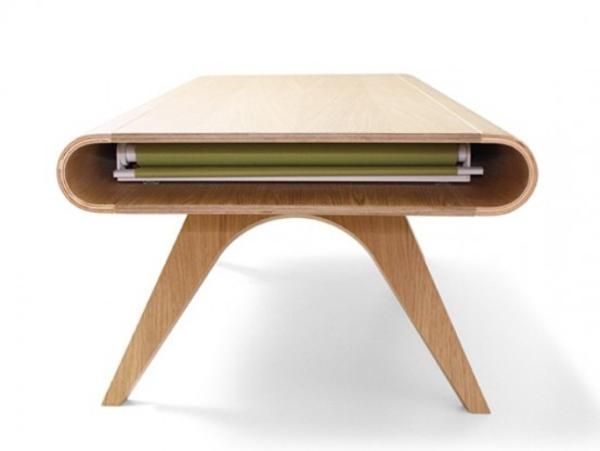 Natural wood and retro modern furniture design are a wonderful mix that add charming, nostalgic and stylish feel to this coffee table. Warm wood and easy to clean plastic film make this unique furniture piece look inviting and comfortable to use.
The wooden table looks charming, and the sliding top cover allow to keep it clean and attractive. The design idea is interesting and inspiring, and can be applied to dining tables and kids activities tables also.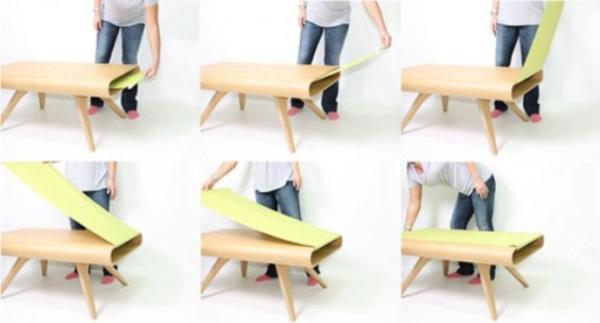 30 space saving folding table design ideas for functional and modern interior design
20 contemporary coffee tables, tips for selecting the perfect coffee table for your interior design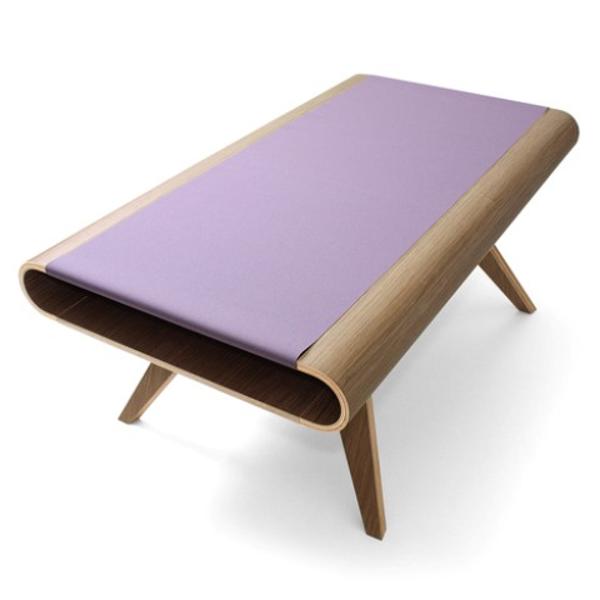 by Ena Russ
last updated: 26.03.2014