Unusual Wooden Office Desk with Creative Channel Shaped Storage Shelf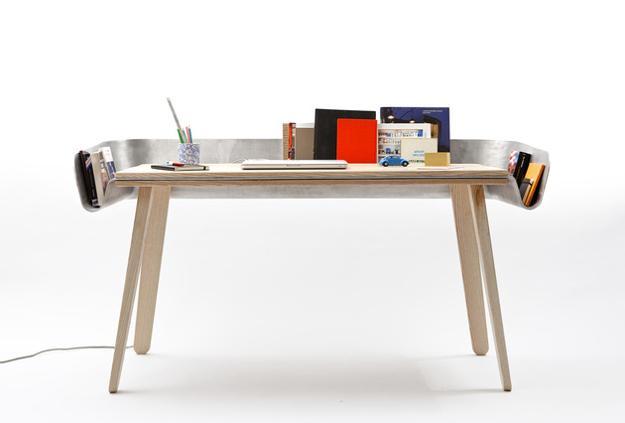 Modern table for small home office designs
office storage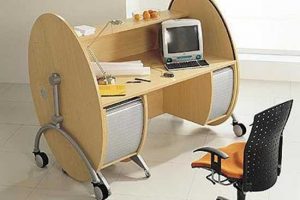 This is an unusual office furniture design idea. The Homework desk, created by Tomas Kral, has a very unique, creative and practical storage shelf. An aluminum feature is shaped like a channel and built in around three sides of the desk to hold books, papers and accessories while preventing pens and pencils to fall from the table top.
A cast aluminum shelf is added to an ash wood table between two layers of wood, creating an amazing, simple, practical and durable office desk with an unusual storage shelf. The combination of light natural wood and aluminum produced a fabulous result, giving the office desk stylish and innovative look.
The shelf creates a channel that enables you to keep a few books open to reference without taking space on the table top. This unique furniture design idea is really helpful, improving the table design and making the office desk more functional and comfortable.
Reinventing office desks and chairs to improve health, upright office furniture
Home office furniture, ergonomic elegance of modern office desks
Office desk with channel-like storage shelf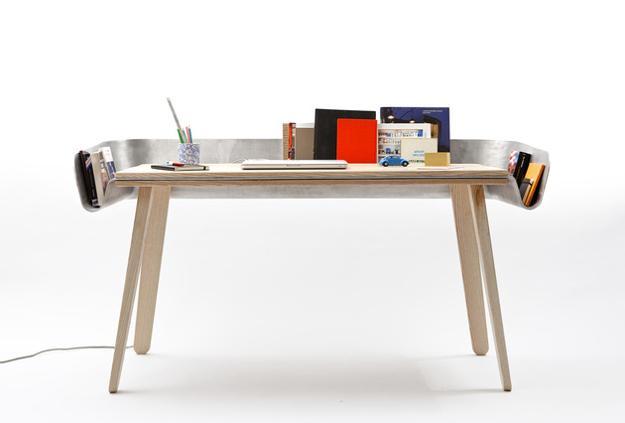 The contemporary simplicity of this unique furniture piece, natural materials and textures give the table a natural feel. The aluminum part adds an interesting accent in industrial style. Blending eco friendly design with light neutral colors, the designer created the great piece of home office furniture that people will like to add to their homes.
The table design in neutral colors is versatile and suitable for any room. It can personalize living room or bedroom decorating in small apartments and add character to home office design in large homes.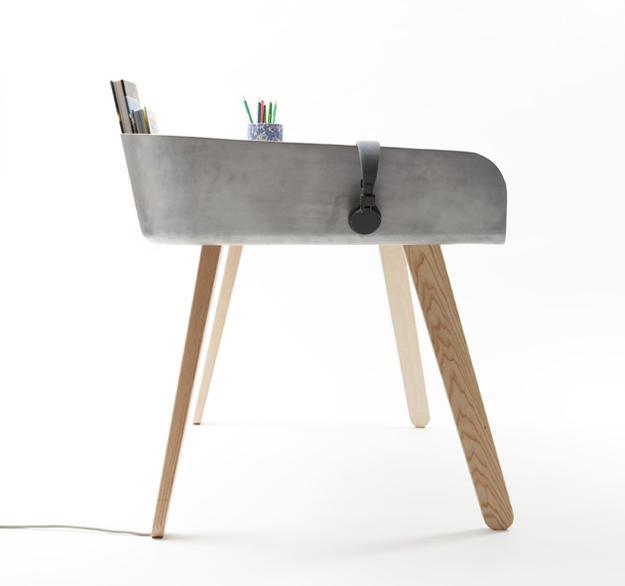 The office desk by Tomas Kral, www.tomaskral.ch/ is available with shelves made of various materials and in different finishes, from white or black to aluminum, colorful felt and cardboard. Perfect for creating functional small spaces to study or work from home, the table will look great with modern home furnishings,adding a nice detail to interior design.
Wooden office desk with convenient small storage for little things
Contemporary home office design using big concepts for small spaces
The channel shelf made with cardboard is a great inspiration for DIY projects improving traditional table designs.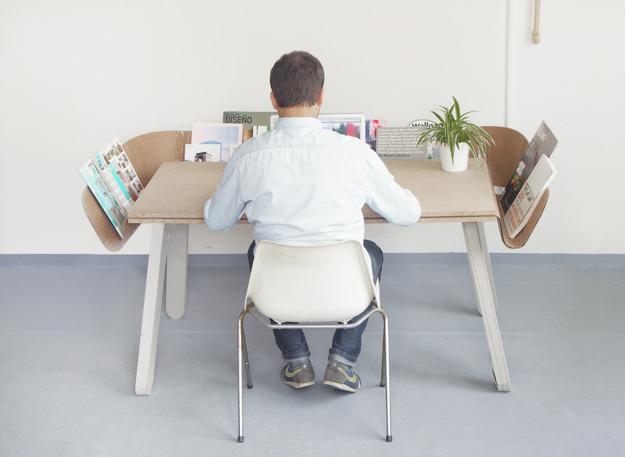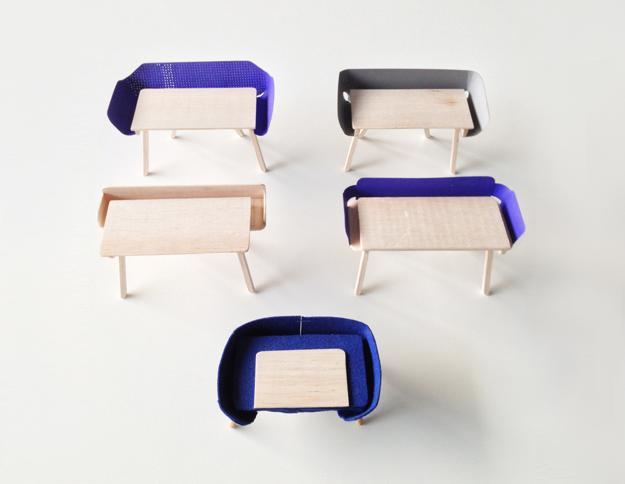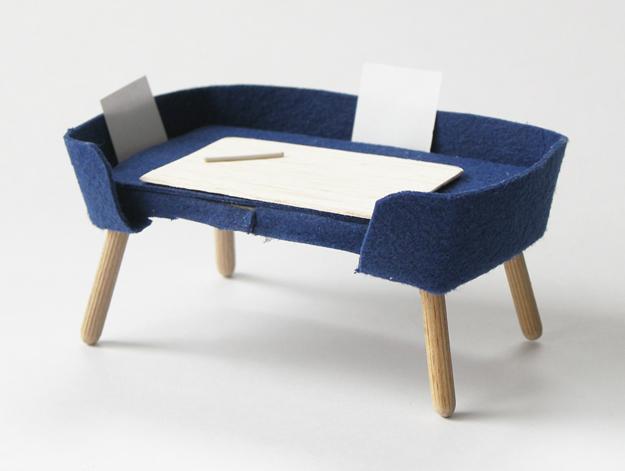 More from modern furniture

Weave furniture design blends traditional techniques and modern trends in decorating with handmade items. Using natural ropes and twines, you can...
and enjoy free articles sent to your inbox