Unique Pendant Lighting Design with White Garlic Lamp Shades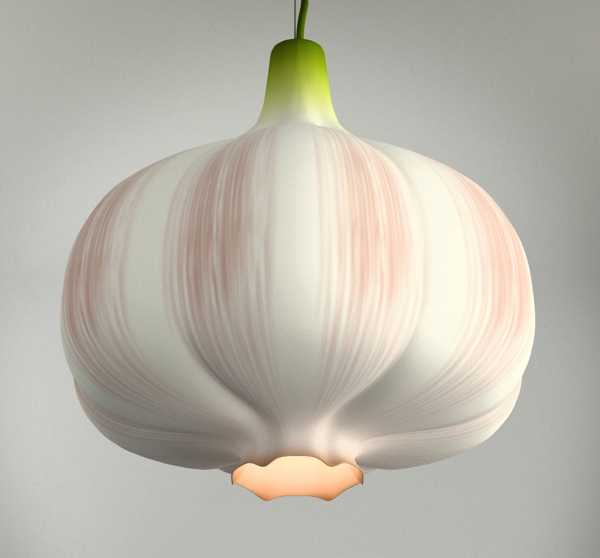 Pendant lighting design with garlic-shaped lamp shade
DECORATING SMALL APARTMENTS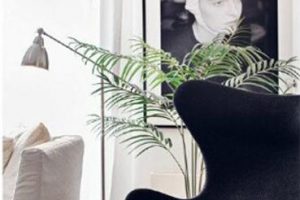 The Garlic Lamp is a simple and literal interpretation of the spice, bringing one of the favorite Italian seasonings into kitchen decor. The shape of the lamp shade adds a unique look to pendant lighting design that produces downward directional light or an ambient glow through the translucent lamp shade material.
It is a great pendant light for Italian kitchen decor or dining room decorating with a Mediterranean flavor. Created by Anton Naselevets, the Ukrainian designer, this pendant lighting design with the realistic garlic-like lamp shade symbolizes traditional Ukrainian cuisine also.
The designer developed The Garlic Lamp with a unique shape of a white garlic for simple, elegant and meaningful interior decorating. The pendant lighting design features a white shade and reddish etch-lines on its lamp shade. The pendant light has an opening on its bottom that allows the hanging lamp to illuminate a dining table, kitchen island or breakfast nook area.
Pendant lighting design inspired by garlic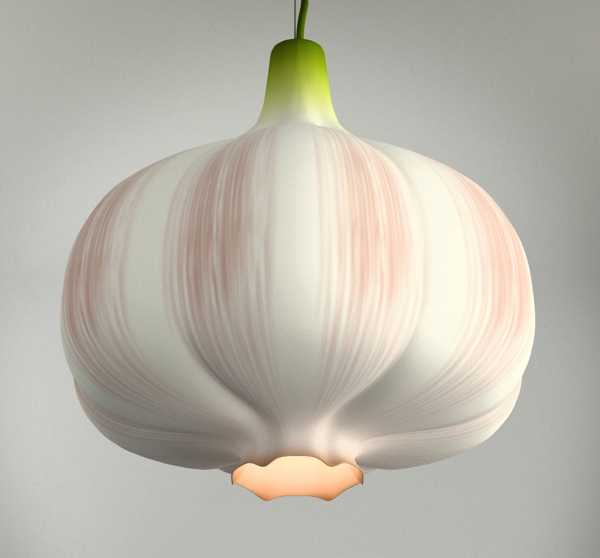 Soft and romantic glow shines through the garlic-shaped lamp shade, making interior decorating feel welcoming and cozy. The pendant lighting design is a great addition to any home where people enjoy meals seasoned with garlic.
Fresh Ukrainian bread and bacon spiced with garlic are one of favorite traditional foods in Ukraine. The food will taste even more delicious in a company of friends and relatives in a dining room decorated with the Garlic Lamp, the designer says.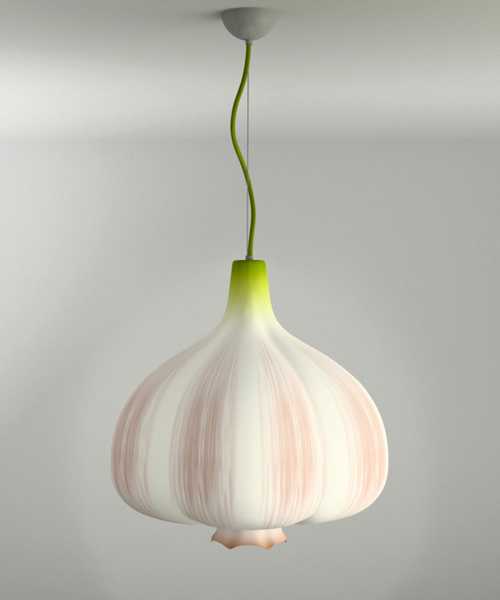 Creative pendant lighting design
Unique pendant lights made of charming wooden beads
Unusual places for pendant lighting fixtures
10 unique lighting ideas which add character to modern interior decorating
Garlic inspired design ideas
Ajori spice organizer, unique modern kitchen accessories from Italy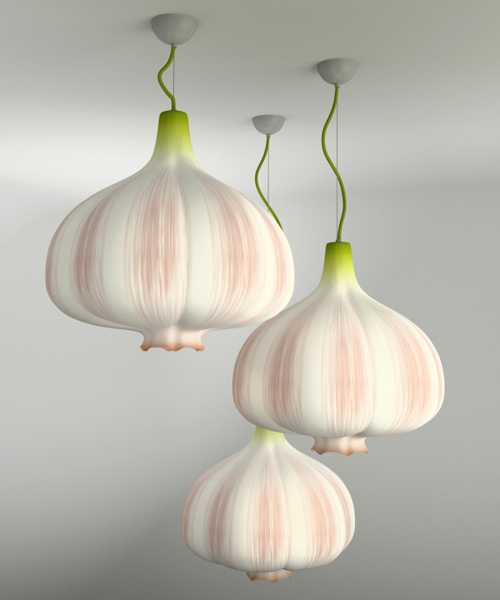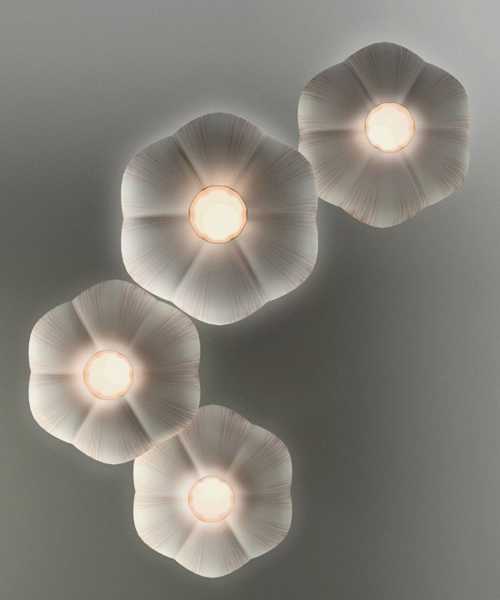 More from decorative accessories

Bright home interiors and amazing views of the ocean make this beach house a dream place. Large windows, light, neutral room...