Unique Lighting Fixtures, Lanterns, and Candle Holders Recycling Metal Cans

Decorating Ideas

Lights Appliances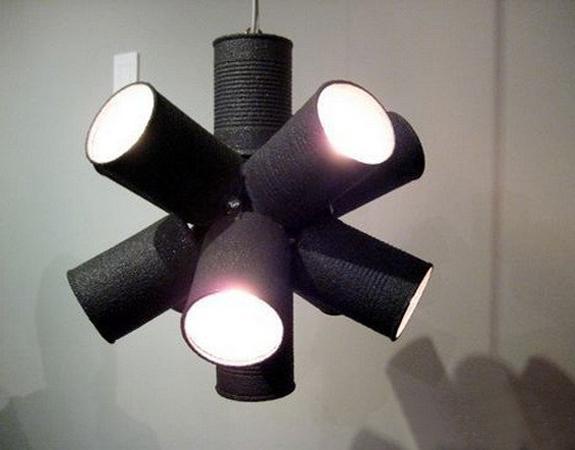 Metal cans hanging lamps
recycled crafts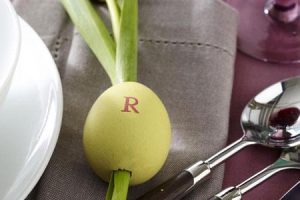 Recycling is beneficial in many ways including protecting the planet and saving money on home decorating. Recycling is an art of turning useless items into functional and beautiful. Lushome shares a collection of unique lighting ideas that can inspire the readers to reuse and recycle metal cans for attractive candle holders, hanging lanterns, and DIY lighting fixtures adding character to home decorating.
If you want to participate in recycling the best place to start is right at home. Reuse metal cans for home organizers, planters, yard decorations, and lights. Metal cans provide a fabulous material for DIY designs and original crafts. Aluminum cans and metal containers are common metal items that people can turn into attractive accents and unusual home furnishings.
Before throwing metal cans, think about the fabulous material for crafts. Do not trash but reuse and recycle metal cans instead. If you do not want to make recycled crafts yourself, collect and give them to craftsmen or your local recycling center. Other people can reuse them for making fantastic things.
Coffee can lanterns, DIY lighting ideas
Handmade lanterns recycling paper
Going Green and recycle metal cans for cheap home decorating
Recycling metal cans for lighting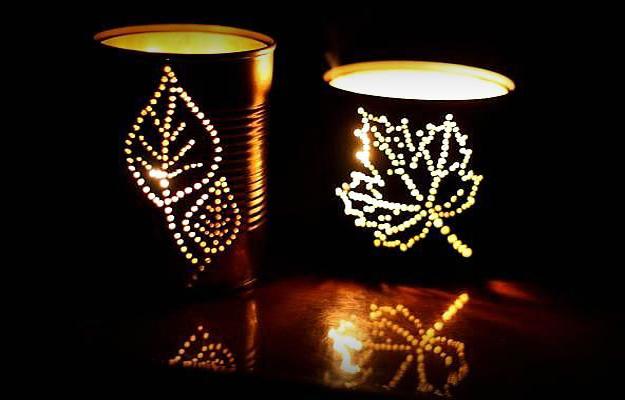 Metal cans are excellent for creating perforated designs and candle holders that mysteriously glow in the dark. Perfect as last minute table centerpieces and creative yard lights, perforated containers look spectacular at night.
1. Metal candle holders
Simple candle holders made of recycled cans are safe and beautiful table decorations. Recycling cans is a smart way helping the environment while decorating party tables without breaking a sweat.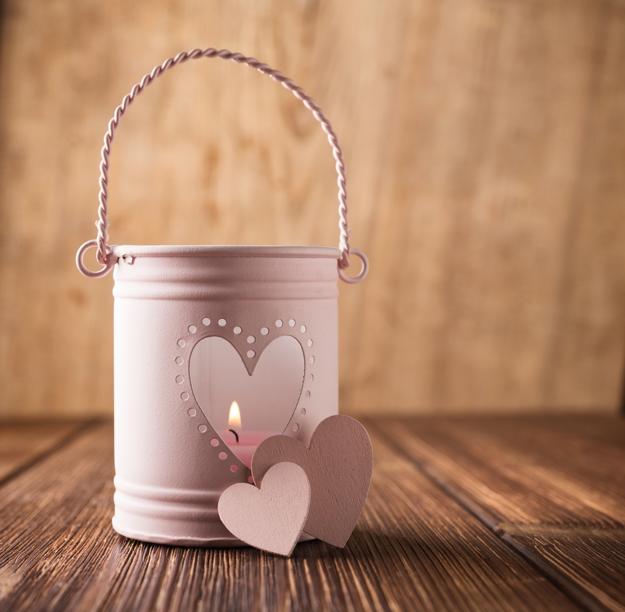 2. Perforated lanterns
Perforated metal lanterns is an excellent idea to enhance any decorating theme. Beautiful butterflies and flower designs are perfect for summer party decor. Leaves can emphasize beautiful fall decorating. Snowmen, Christmas balls, snowflakes, angels, snowballs, Christmas trees, and stars are ideal for Christmas decorating. Heart decorations add unique accents and a romantic feel to Valentines Day decor.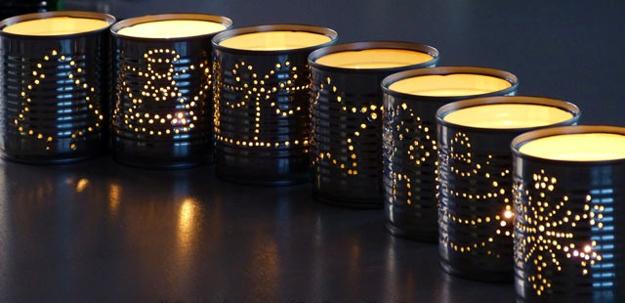 3. Unique lighting fixtures
DIY light fixtures is another way to reuse and recycle metal cans. The unique lamp shades add character to home decorating, and DIY designs demonstrate your fabulous skills while saving money and protecting the environment.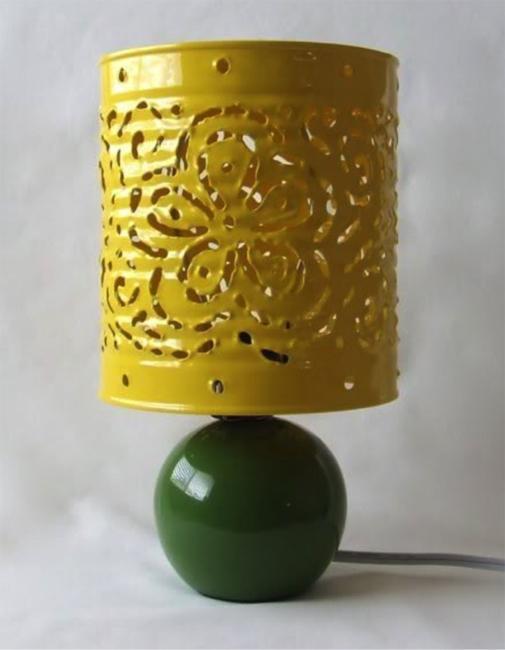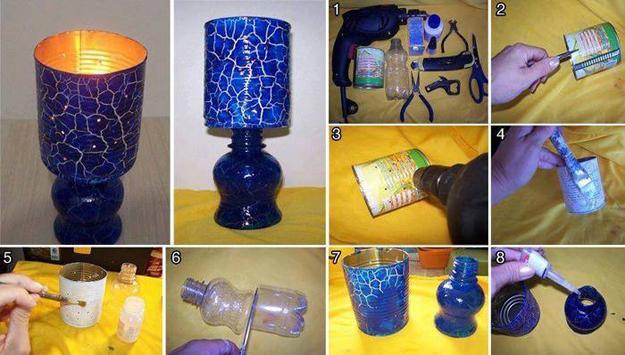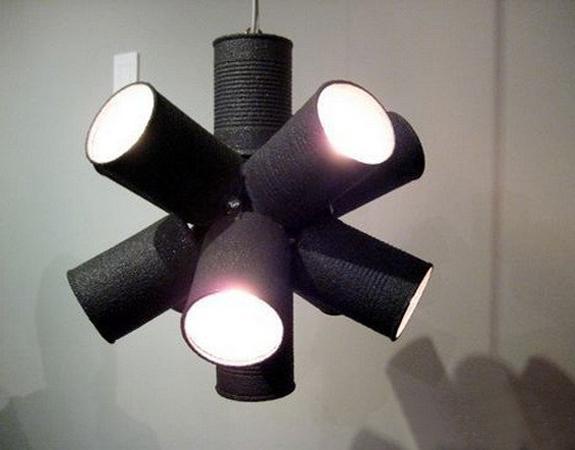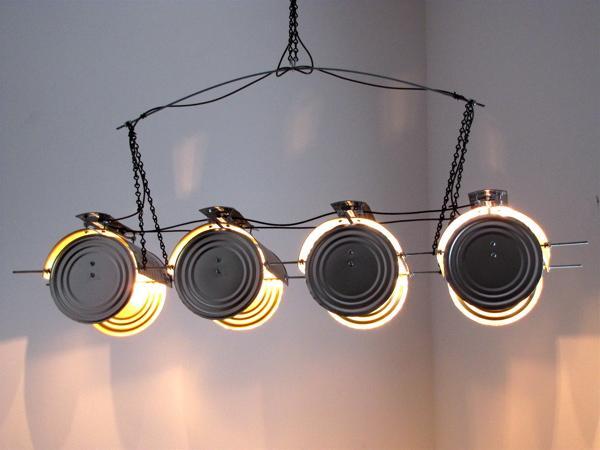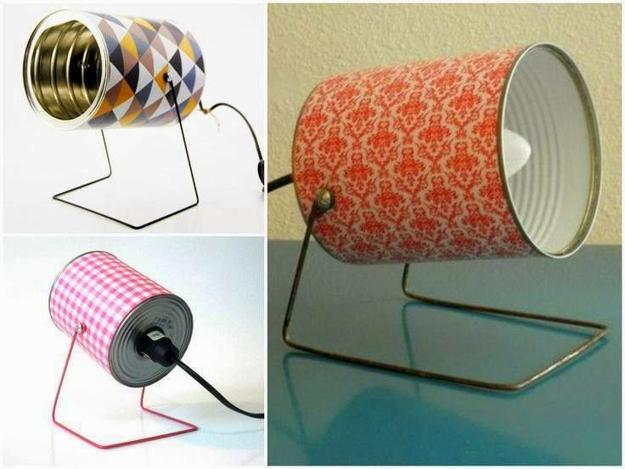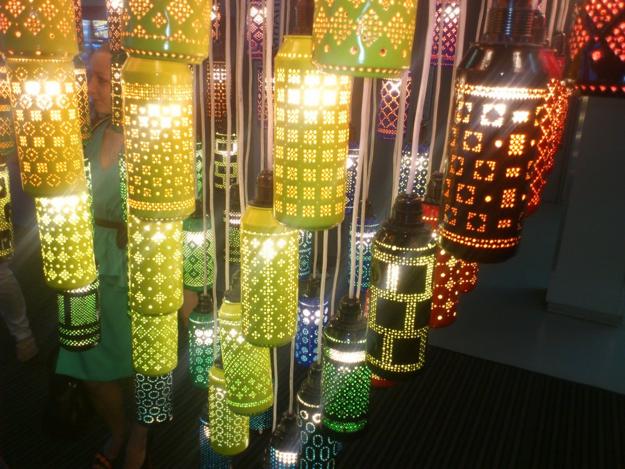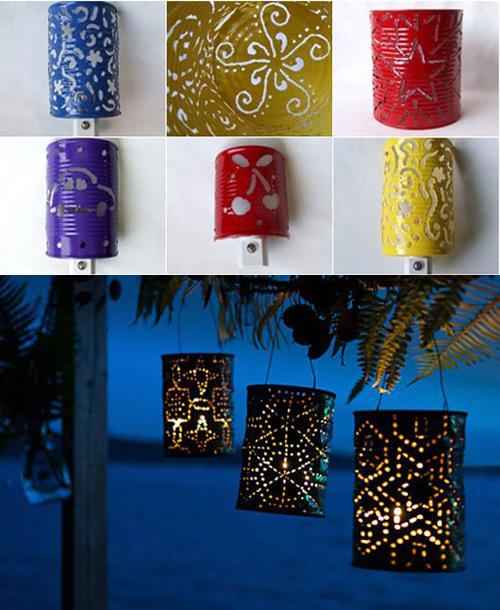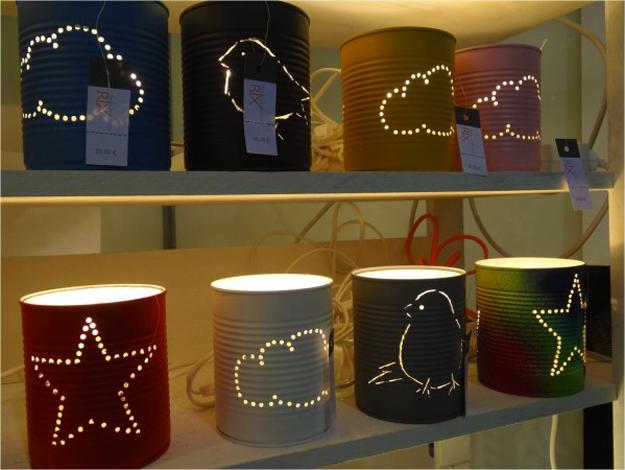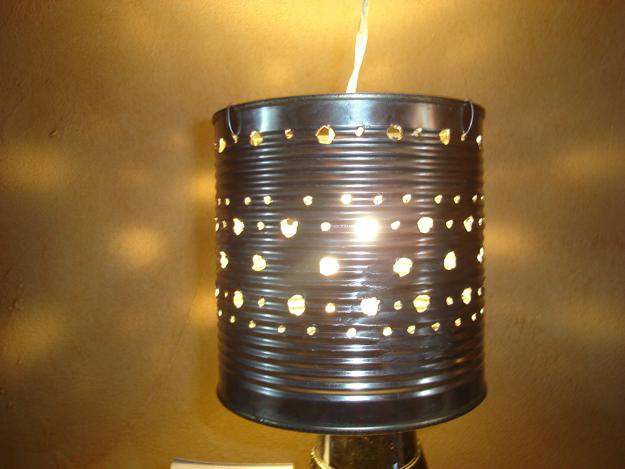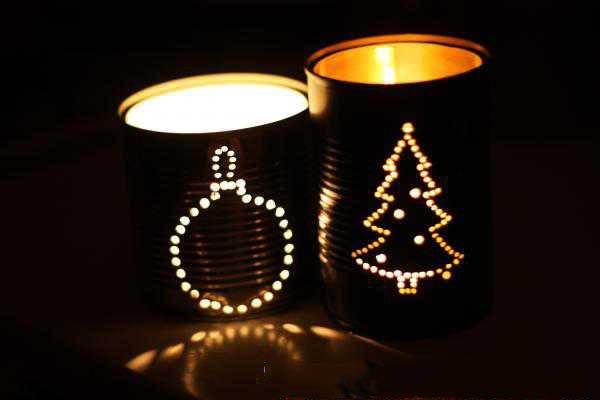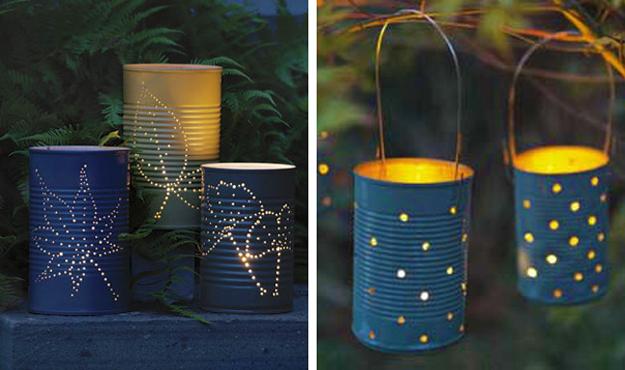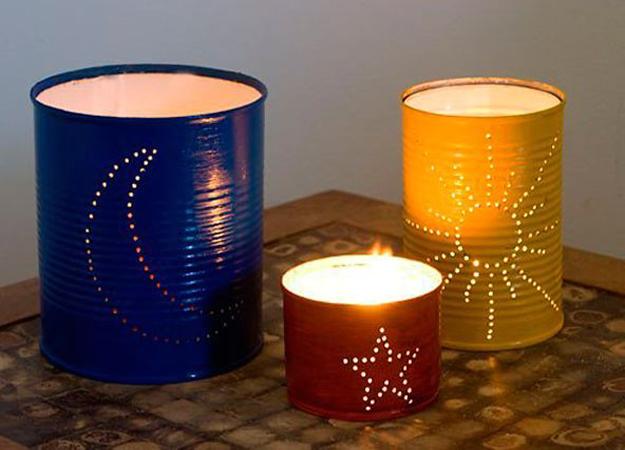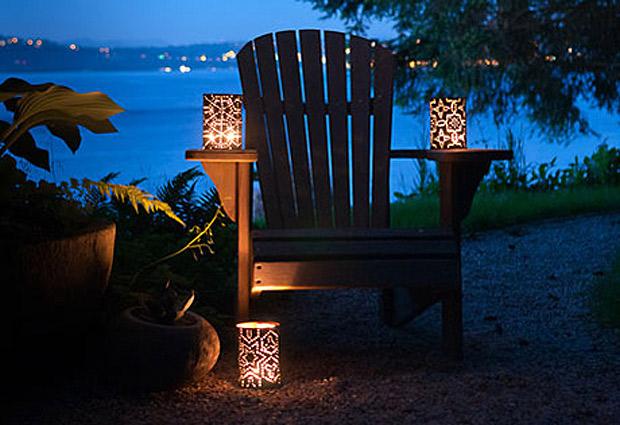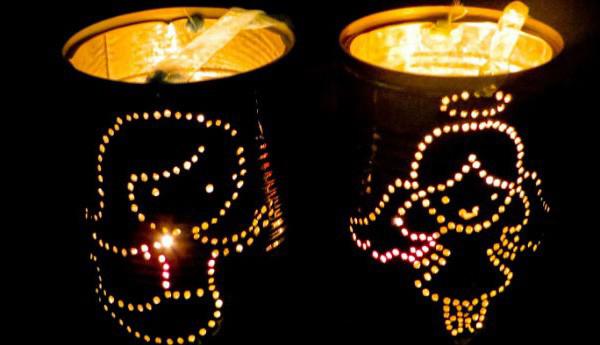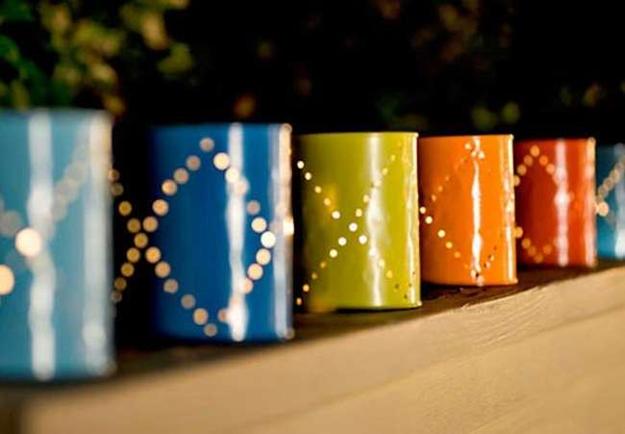 More from make decorations

Creative Easter ideas offer many quick and easy techniques for spring eggs decoration. Instead of dyeing eggs, try decoupage turning Easter...
and enjoy free articles sent to your inbox