Unique Lighting Fixtures with Lamp Shades Made of Cedar Wood and Inspired by Cameras
---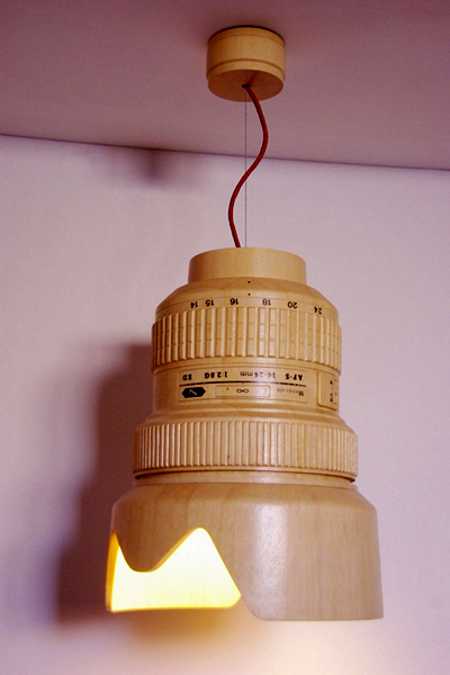 Unique lighting fixture inspired by cameras
Unique lighting fixtures from Monoculo are made of beautiful wood and inspired by a camera. The lamp shades are created for photography fans and look like a part of camera with focus rings and lenses. Designers created pendant lights to show their passion for photography. The lighting fixtures with lamp shades are inspired by a zoom lens unit of SLR cameras. The unique lighting design is called DSLR Paparazzi Lamp.
The striking look and impressive details created very realistic lighting design. The Paparazzi Lamp features small elements of zoom rings, letters and numbers, creating a unique lighting fixtures for all who enjoy photography. The lighting fixture had a removable hood that can be fastened to the pendant light. If desired, the hood can be screwed into the lighting fixture adding more beauty and diversity to the lighting design.
Supporting the idea of environmentally friendly design, the designers selected natural wood for these lamp shades. As a material for eco friendly products that look stylish and unique, Monoculo Design Studio used cedar wood in natural light color.
Unique lighting fixture inspired by cameras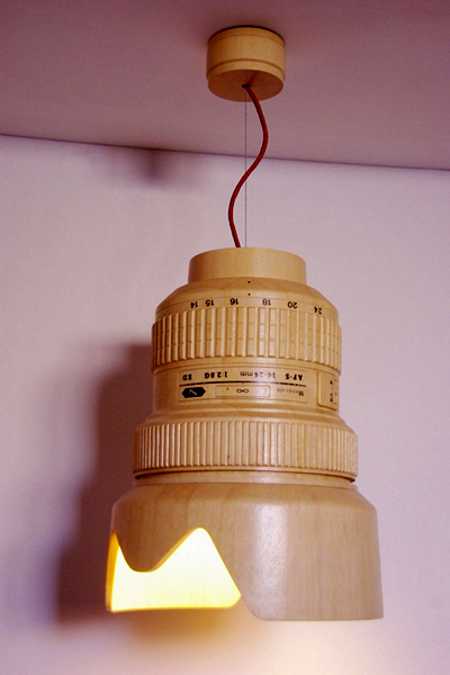 The unit is handmade and covered with beeswax and lacquer, which is non-toxic and safe for health. The hood, and all other small parts of these lighting fixtures are also handmade of wood.
The lighting fixtures feature small stainless steel details that add elegance and realistic look to these pendant lights. Creative, unusual, attractive and eco-friendly lamps are true gifts for photography enthusiasts. More info on the designers site  Monoculo  monoculodesign.com .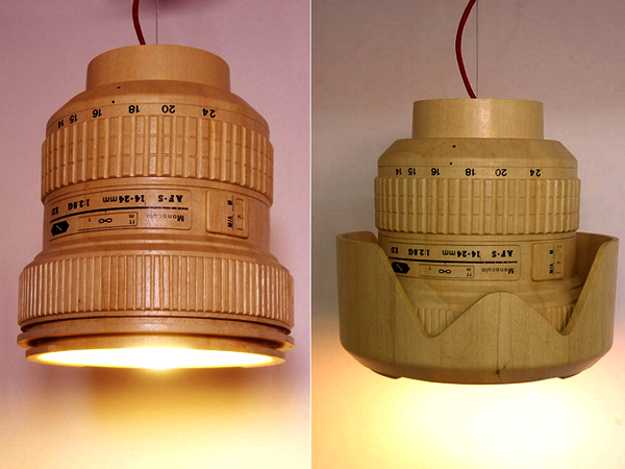 Unique lighting design ideas
Recycling tripods and washing machines for contemporary floor lamps, unique lighting design
Toys-like Sitting Lamps, modern lighting design idea
Mona Table Lamps in industrial style, unique lighting fixture design idea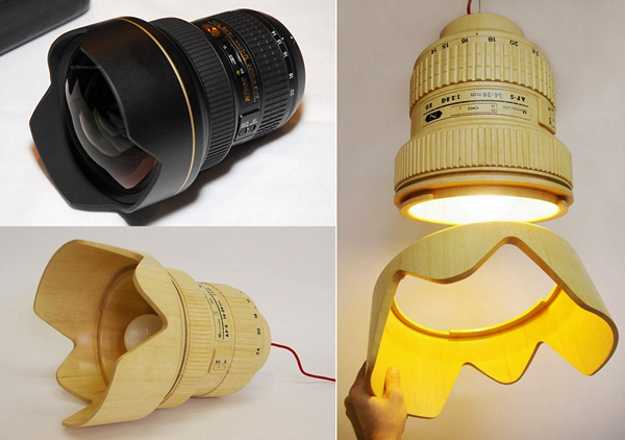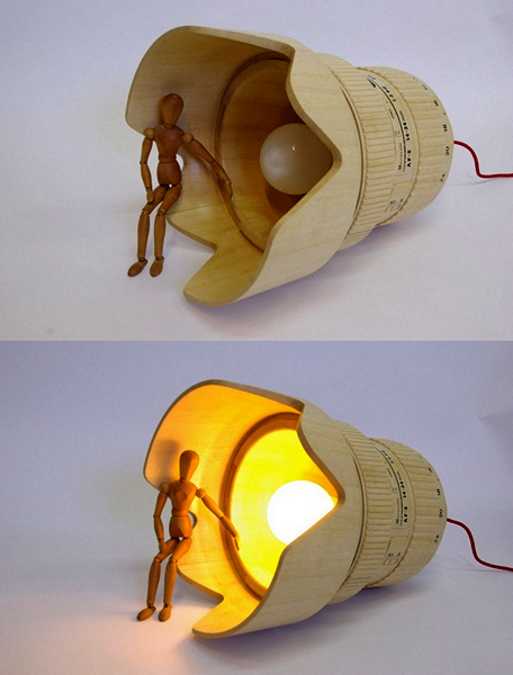 More from decorative accessories

Throw pillows in various colors, designs, and patterns are one of the easiest ways to refresh your room design and inject...