DIY Shelving Unit Made with Plumbing Pipes and Fittings, Unique Furniture Design Ideas

Furniture Accessories

Interior Design Ideas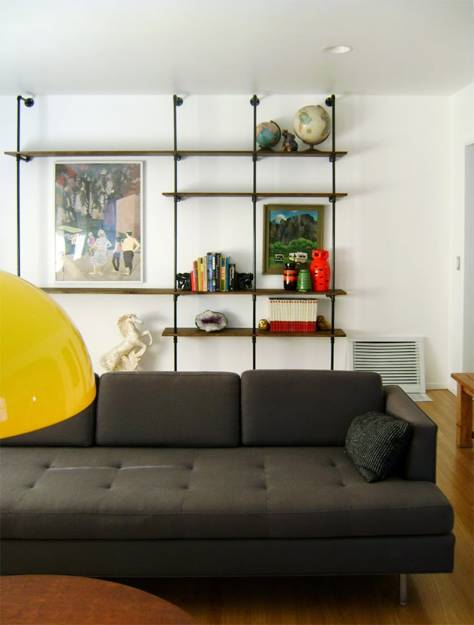 Modern wall decorating with DIY shelving unit
VALENTINES DAY IDEAS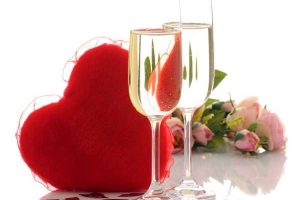 DIY shelving units bring industrial vibe into modern interior design and allow to decorate empty walls in style. Even very large shelving units made of plumbing pipes and fitting are very strong and can handle heavy loads. Perfect for books and heavy artworks, these shelving units are great ideas for decorating home art studio or any room in a modern house. Lushome shares this amazing project that show how to create a shelving unit with metal pipes and fittings and create unique furniture.
Shelving units made with metal pipes and fitting can modified for creating customized furniture design for any wall and a certain collection of books or artworks. Plumbing pipes and fitting are amazing material for unique furniture design in industrial style that blend the functionality and unusual look of recycling ideas and items of steampunk style. A shelving unit made with plumbing pipes and fittings is original and impressive. It makes a statement and adds drama to modern interior design.
This DIY shelving unit project was inspired by professionally design shelving unit in the lobby at The Ace Hotel in Palm Springs. Recycling pipes is fun, and creating unique furniture with plumbing pipes and fittings is inexpensive and exciting. This project took over a week and about $200 to creating this large shelving unit and to style it.
Decorative room divider made with plastic pipes, creative and modern interior design ideas
Shelving unit made with pipes and fittings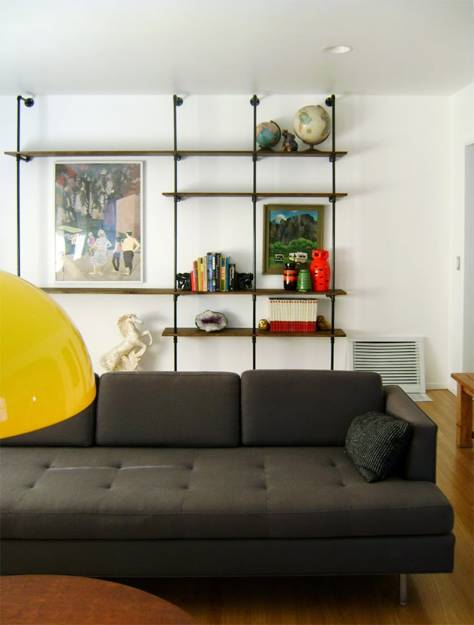 Simple shelving units created with metal pipes can look fabulous, especially when the unique furniture design is enhanced by creative shelves decoration ideas. These DIY shelving units bring contemporary chic of industrial style and personalize modern interior design.
This shelving unit is inspiring. It allows to decorate empty walls with unique items and collections of books, decorative vases, house plants, small paintings or figurines. Plumbing pipes and fittings create a strong frame and allow flexibility in wall decoration that adds character to modern interior design.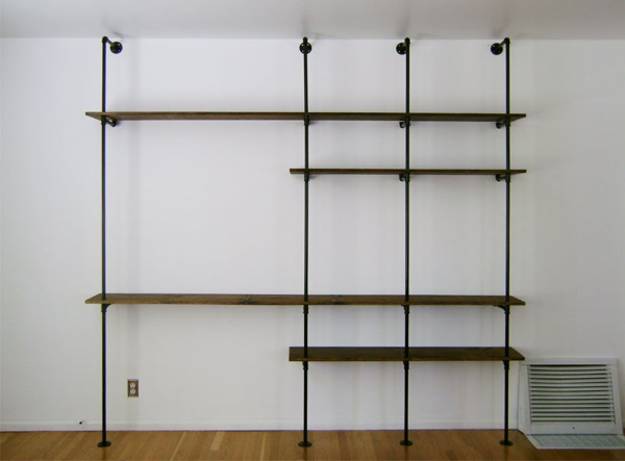 Open wall shelves and recycling ideas for creating unusual and unique furniture pieces are modern interior design trends. Open wall shelves decoration can help organize personal collections and create beautiful displays.
DIY modern bed frame made with pipes, unique furniture design ideas
Recycling metal pipes for unique furniture design
Made with pipes shelving units are great for modern interior design in contemporary style and for eclectic interiors, outdoor rooms and garden houses.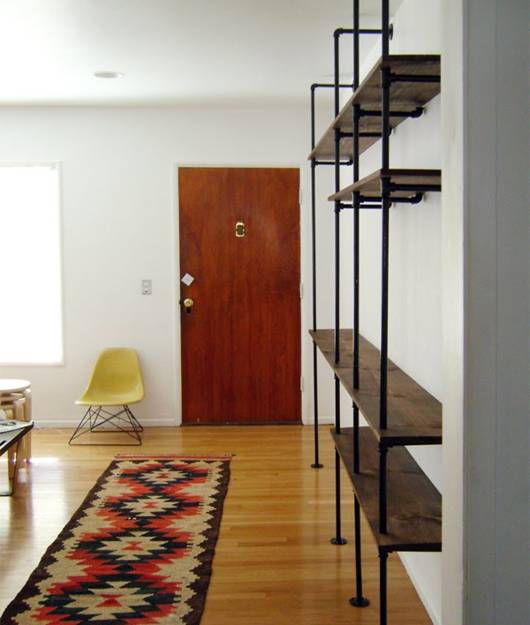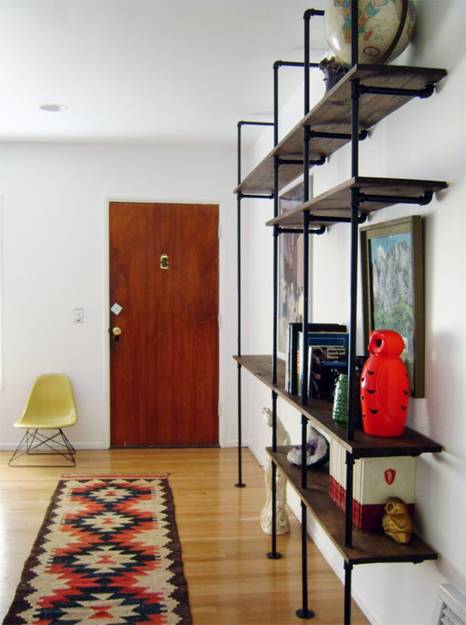 More from unique furniture

Recycling is a creative, Green, modern way to create something new, exciting, original, stylish for your home interiors. Do-It-Yourself projects are...