5 Tips for Your Kitchen Redesign Creating Celebrity Style Modern Kitchen Interior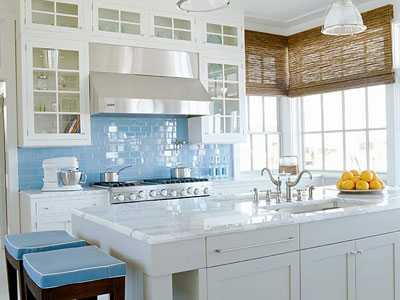 kitchen backsplash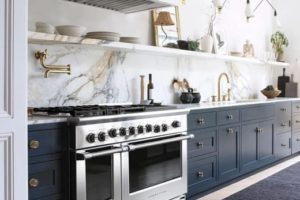 A renovated modern kitchen adds value to your home and improve your lifestyle. Whether for creating more comfortable and modern kitchen interior or home staging for sale, your kitchen design is a main element that makes your home look contemporary, functional and attractive.
Modern kitchen design that blends original details with contemporary updates feels familiar and relaxing, but also creative, fresh and contemporary. An elegant kitchen interior in classic style with top-of-the-line appliances for serious cooking and food storage, is timeless.
A classic kitchen interior, equipped with contemporary appliances, offers a beautiful space that feels warm and inviting. Here are 5 tips for kitchen redesign and decorating, and turning your kitchen interior into gorgeous, multi-functional and stylish space.
Top 16 modern kitchen design trends, kitchen furniture and decor
Modern kitchen design, fusion of classic and pop art styles
Classic white kitchen cabinets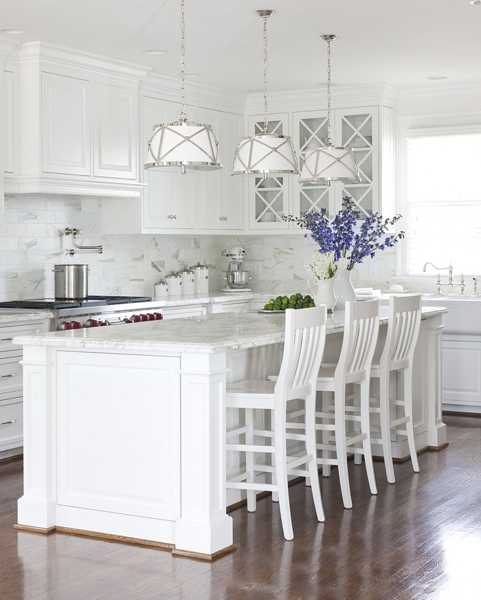 Crisp, white kitchen cabinets never go out of style and are sure to brighten up any kitchen design. If your current kitchen cabinets are in good shape but could use an update, refreshing them with a coat of white paint is an easy and quick DIY kitchen redesign project that add timeless elegance to your modern kitchen design. Simple, without a lot of ornamentation, wooden kitchen cabinets are a good option for your new kitchen.
Modern kitchen backsplash
Continuing the crisp white color scheme, a white or light gray marble kitchen backsplash with gorgeous swirls of medium and dark gray adds a luxurious tone to modern kitchen design. While a natural stone backsplash offers unmatched beauty, subway tile designs are inexpensive alternatives that help achieves a similar classic look of kitchen design.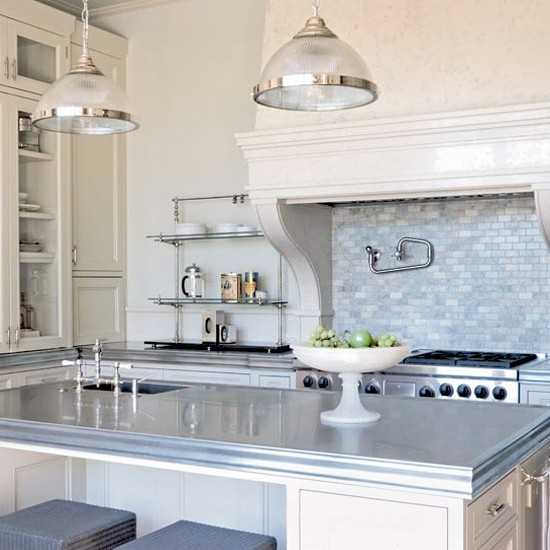 Functional focal point of kitchen design
Against the white backdrop, a copper range hood serves as an eye-catching centerpiece in classic kitchen interior. An upgrade from the basic under-cabinet range hood, wall-mounted hoods combine amazing form and function, and can cost anywhere from $500 to $1,000. Also you can update your existing kitchen hood by adding a coat of paint or even stucco and spruce your kitchen design with color and texture.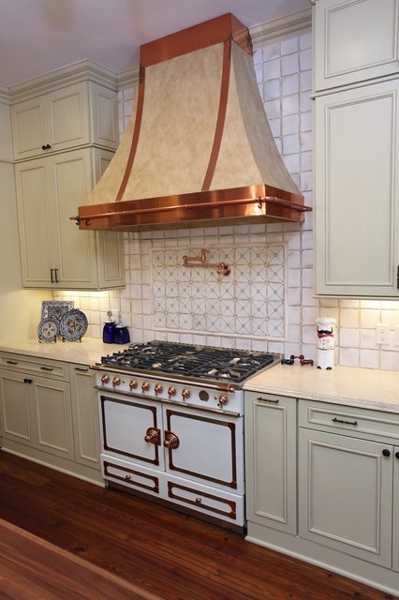 Dual-purpose kitchen island design
If you have enough space for it, a large kitchen island is a valuable addition to modern kitchen design that  performs multiple functions and creates a contemporary look. The higher section of a modern kitchen island offers extra storage space and a butcher-block countertop, while the lower section may serve as a casual dining area. If a built-in island isn't in your budget, a small kitchen cart can provide many of the same conveniences at a much lower cost.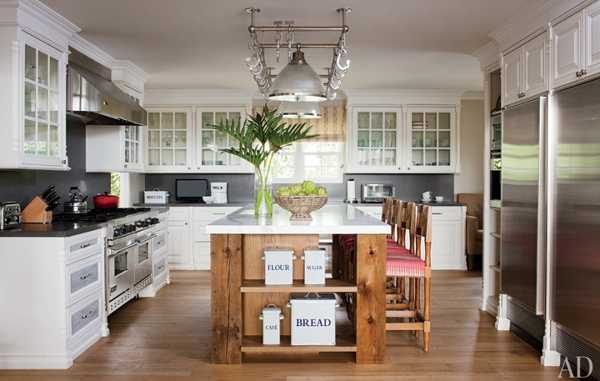 Dramatic kitchen design details
Exposed ceiling trusses draw the eye up and add a touch of drama to modern kitchen design and decor. You don't have to demolish your kitchen ceiling, – faux wood beams can be easily and inexpensively installed to add warmth and character to the existing kitchen design. Replacing your crown molding and baseboard or adding new designs are other ways to dress up your kitchen interior and add charm to your modern kitchen design.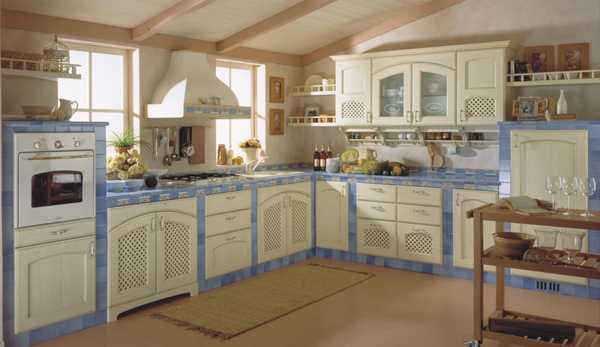 15 modern kitchens, hot kitchen design trends and decor ideas
Retro kitchen design, vintage stoves for modern kitchens in retro styles

From traditional ceramic tile designs to trendy wood-like, shiny metal, and mesmerizing glass, there is seemingly unlimited ways to brighten up...
and enjoy free articles sent to your inbox