Unique Furniture Design Twists and Warps Wooden Materials in Artistic Way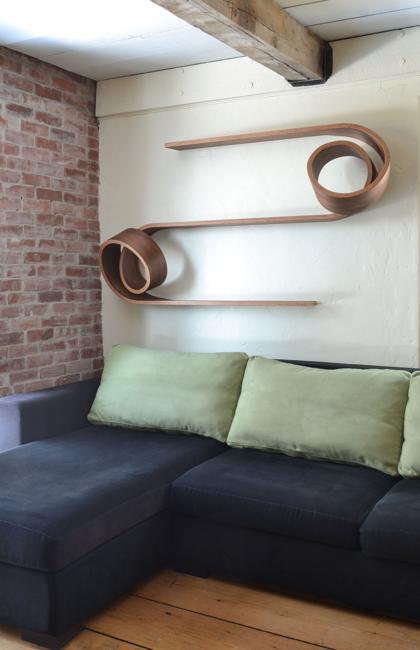 Wooden wall shelves bent in swirls
CHRISTMAS TREE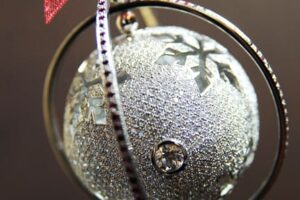 Unique furniture design by Kino Guerin makes a strong statement. These wooden furniture pieces feature unusual and original shapes that demonstrate the beauty of wooden materials. Lushome presents the unique furniture made by using an interesting technique the designer mastered over years of work with wood.
Twisted and warped tables and wall shelves look amazing. The unique furniture design ideas are surprising and appealing, creating an effect of a wonder. Each wooden furniture pieces is made by molding and reshaping the material which is not easy to bend. The beautiful wooden furniture pieces are elegant, sculptural and artistic.
The designer challenges himself and wooden materials, making these absolutely unique furniture pieces. Modern tables and wall shelves look like one piece of material twisted and warped into knots and smooth curves. These sculptural and unique furniture is light and seems to be flowing. The smooth surfaces and curves are created with twists and bent into and away from each other in an unseen, creative and artistic manner.
Eco friendly wooden furniture for Green interior decorating
Solid wood furniture for interior decorating in eco style
Wooden furniture pieces that are warped into knots and swirls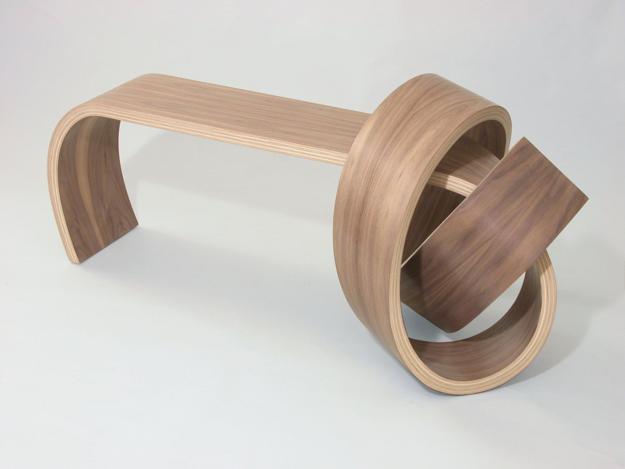 These unique furniture pieces, coffee tables, wall shelves and console tables, capture the natural beauty of life and show off the gracious elegance of wood. through bending wood. Designer furniture is fascinating. These shapes reflect the photographs of body in motion by fixing the most artistic moments of wood bending.
The unique furniture blends the art of decor and design with functionality, showing fragile and powerful material at its best. These useful, attractive and modern tables and wall shelves are sculptures works of art that delight and amuse.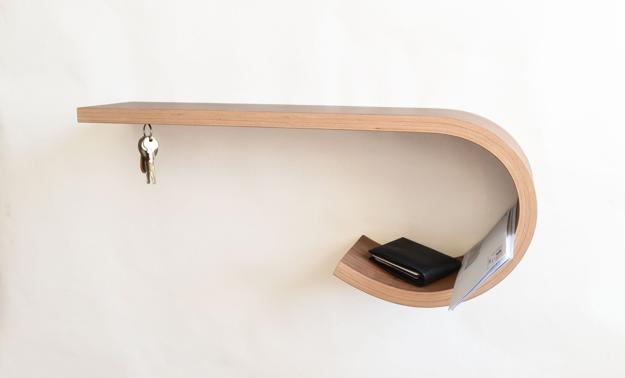 The combination of straight lines and curved surfaces, great choices of unique furniture design materials make these wooden furniture pieces look spectacular. Noble woods and precious veneers coexist with industrial materials such as plywood, adding personality and artistic look to wooden furniture by  Guerin.
Unusual wood furniture design collection by ARCA
Space saving two in one wooden coffee table
Twelve years of research and experimentation with the vacuum press lamination process has allowed the furniture designer to push the limits of the process in a uniquely fluid way. With each wooden furniture design, Kino Guerin, www.kinoguerin.com/ creates an airiness and lightness, a piece of functional sculpture that is truly novel and surprising.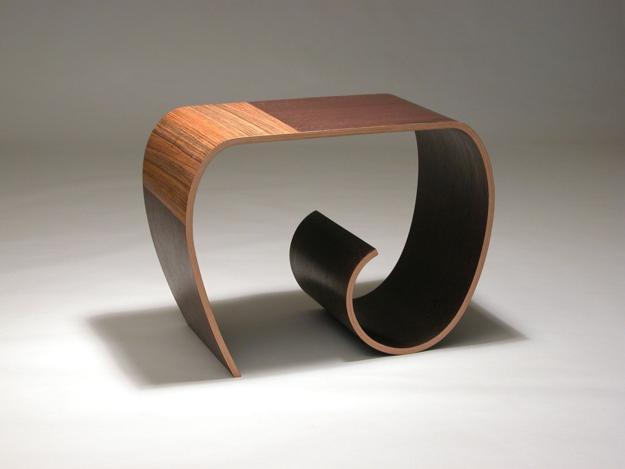 The designer is a master at bending rigid wooden materials to get this beautiful flow and movement and create unique furniture. His wooden furniture pieces look as if they are effortlessly twisted, bended and warped, but they are technically very hard to produce. the designer furniture pieces are elegant and gorgeous, ideal for beautiful interior decorating in unique Art Deco style.
Gorgeous wood furniture design ideas from Actual Design Studio
20 sculptural furniture design ideas for modern bar stools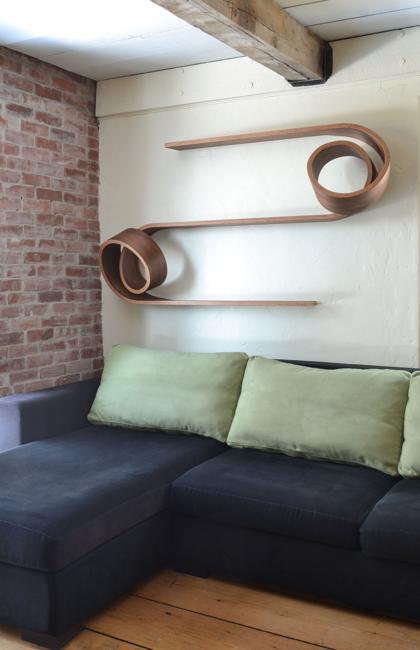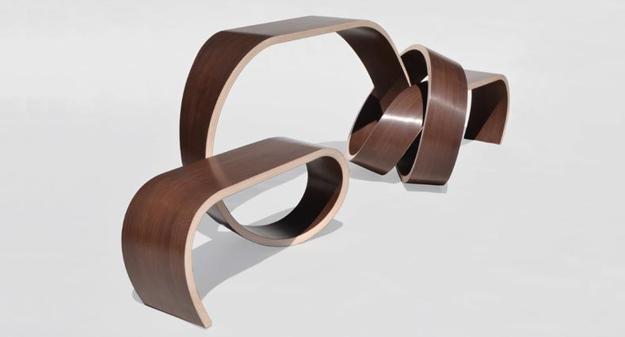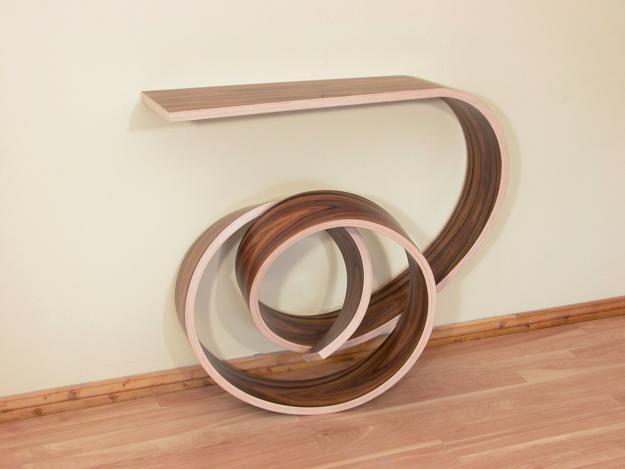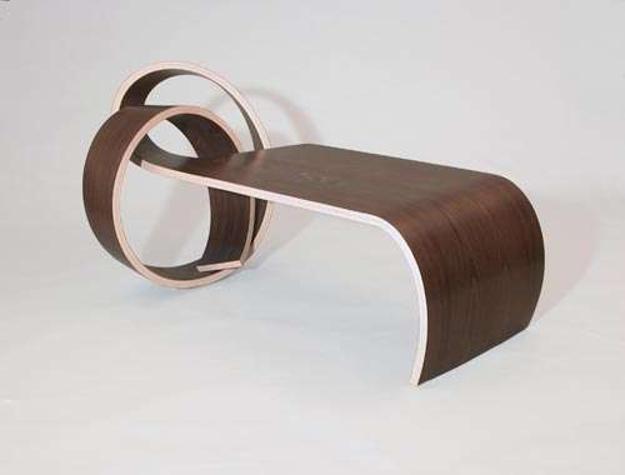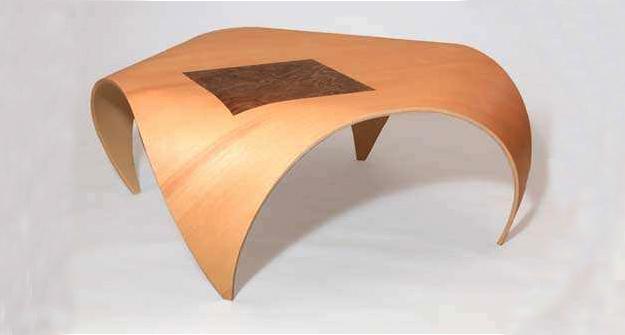 More from the art of decor

Throw pillows in various colors, designs, and patterns are one of the easiest ways to refresh your room design and inject...