Space Saving Two in One Wooden Coffee Table, Unique Furniture Design Idea

Decorating Ideas

Furniture Accessories

Living Room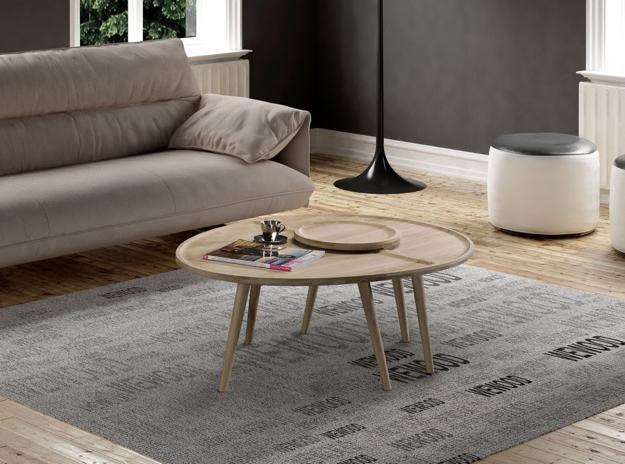 Wooden coffee table, space saving living room furniture design
VALENTINES DAY IDEAS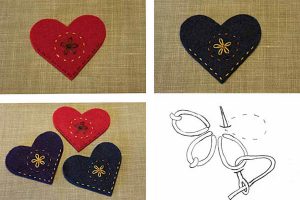 Colombo coffee table is a beautiful piece of wooden furniture which combines an innovative look and improved functionality with traditional techniques of joinery and comfortable furniture design. The wooden coffee table has legs which are constructed using wood-turning, a traditional design technique which uses a mechanical lathe for carving the wood. The coffee table top is made of three layers of wood, connected in opposite directions to avoid material warping and create solid and beautiful furniture item.
Colombo coffee table is designed by company Wewood Portuguese Joinery, www.wewood.eu/, inspired by organic egg shapes. This solid wood coffee table looks simple and elegant, demonstrating outstanding craftsmanship and artisan know-how. Colombo coffee table is an original, clever and unique furniture design idea. Its egg shaped top is composed by two halves, which can be separated into two side tables for creating more comfortable and functional interiors.
Each half of the wooden coffee table is distinct by itself. One side in half ellipse shape and the other in a semicircle shape with a rotating plate make a nice duet for interior decorating. Two-in-one coffee table makes a very functional and unusual designer furniture piece, ideal for multifunctional interior decorating.
Two-in-one wooden coffee table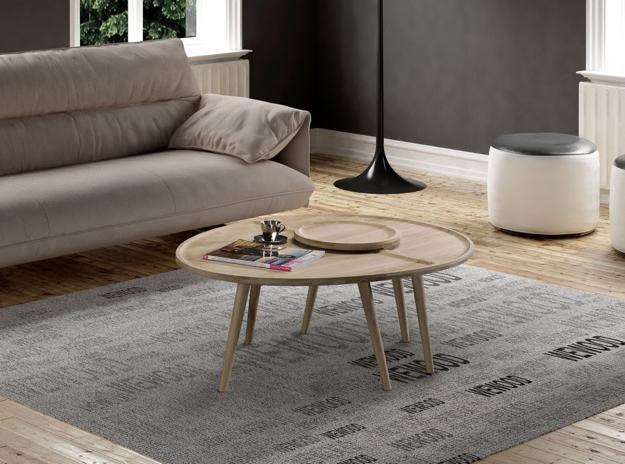 This wooden coffee table demonstrates a clever mix of geometric shapes and features simple, practical and unique furniture design. The egg-shaped table top which can be divided improves interior design and add a surprising element to interior decorating in any style.
Two side tables that can become one piece when do not needed is a smart space saving idea, perfect for small rooms. Each of two coffee tables has a unique personality and make decorating small apartments or homes more interesting.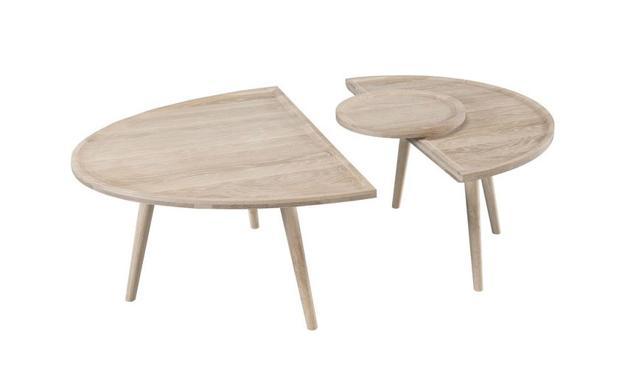 Beautiful light wood color and solid wood texture blend warmth and timeless elegance into modern interior design. This wooden furniture piece can play an active role in any living room design and decorating, offering a practical and attractive table design.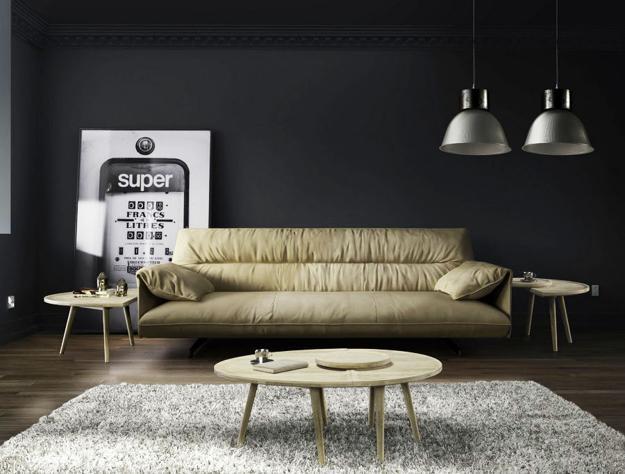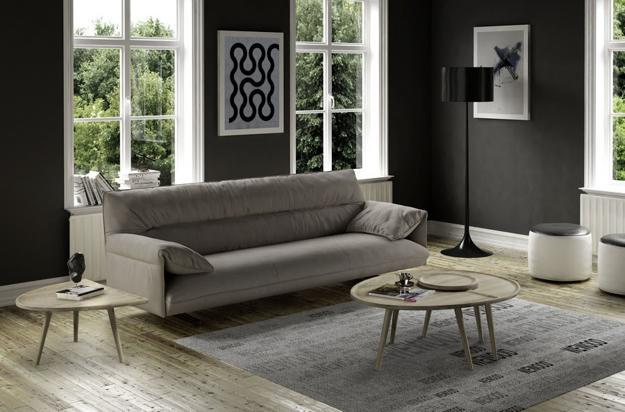 Photographs by Wewood Portuguese Joinery

It is possible to find enough space for a small bedroom even in a tiny apartment or home. Here are smart...