Unique Architectural Design Blending Contemporary Exterior with Brick Wall Ruins
---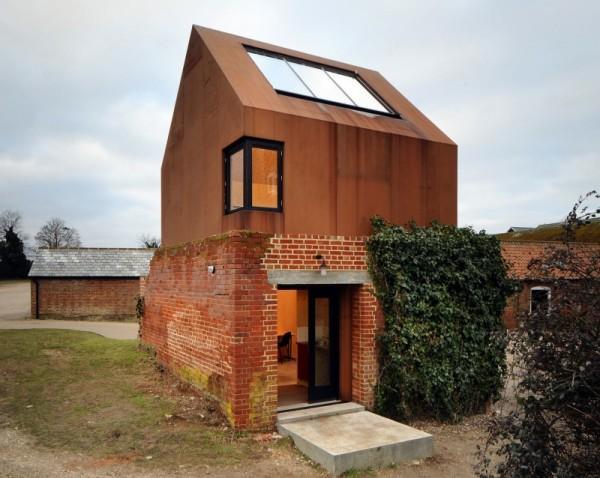 Dovecote Studio is a unique creative art studio, designed on the campus at Snape, UK. This modern building is designed by experts from the British architectural studio Haworth Tompkins, integrating the contemporary architectural design into old brick wall ruins.
The architectural design is defined by the brick wall which is the part of ruins of a historic house built in the 19th century. The contemporary studio is a part of a famous music school Snape Maltings, founded by Benjamin Britten. The art studio is built saving the brick wall which goes around the abandoned building. in Suffolk.
The ruins organically blend with the spectacular landscape. The new campus studio is located in a swampy area, right on the border between land and sea. The architectural design and reconstruction project has formed a new building that adds a contemporary flair to the old brick wall of the antique Victorian structure.
Modern architectural design saving antique brick wall ruins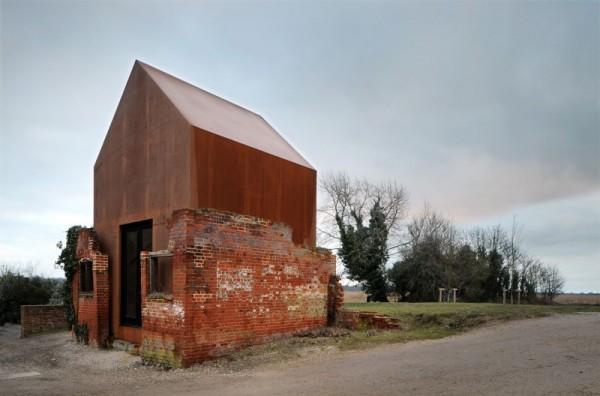 The building interior is created with Corten steel, and simple plywood wall panels add softness and warmth to modern architectural interiors.
Large windows add spaciousness and a natural feel to modern interior design, filling spaces with light. A small mezzanine platform structure features a fully opening corner window that provide light and panoramic views of the marshes, creating a nice working space with a writing desk.
22 modern interior design ideas blending antique brick walls with stylish home furnishings
Modern interior design and decorating in Mediterranean style emphasizing vintage stone walls
Unusual glass and steel extension gives futuristic look to old church building with brick walls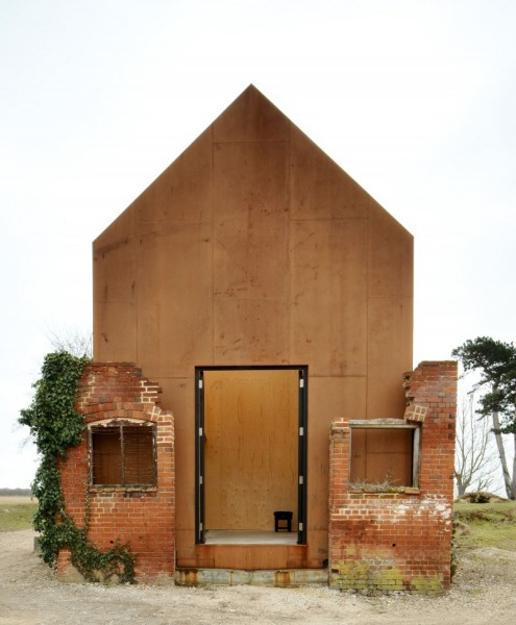 by Ena Russ
last updated: 17.07.2013