Sustainable Design for Growing Furniture, Chair Farm by Studio Aisslinger
---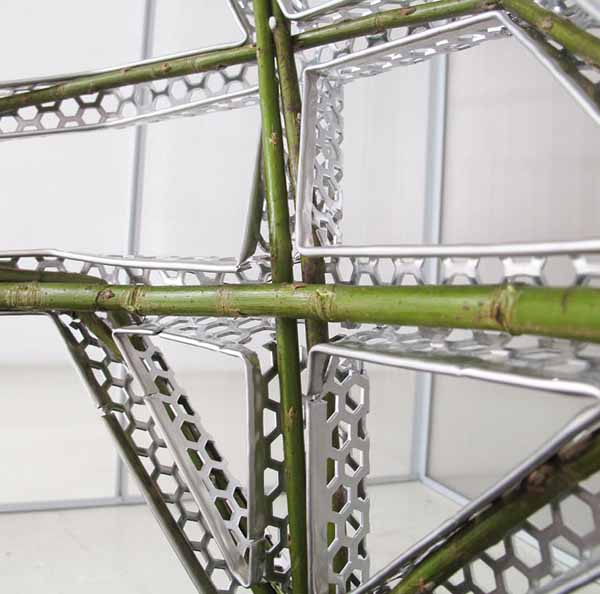 Sustainable design for growing furniture in the lab
Eco friendly furniture is one of green ideas for agricultural experiments and an attempt to create a harmonious blend of natural growing process and man made eco friendly products. Chair Farm from Werner Aisslinger is inspired by green ideas of urban farming, sustainable design and creating eco friendly products for green living spaces.
Growing furniture is a way to open up living spaces into gardens. Offered by Berlin and Singapore based designer and architect Werner Aisslinger, www.aisslinger.de/ this modern chair design demonstrates his belief in giving everyone a chance to become a producer of agricultural products.
Growing furniture may become the popular way of producing furniture in the future, bringing the increasing quality and sustainability into modern furniture design as an important part of green living.
Sustainable home design, modern houses for green living
How to build an eco friendly home on a budget
Sustainable furniture design idea
Sustainable design and furniture production
Chair Farm is a creative way to invert the development of furniture from globalized manufacturing to a resource conserving local production. Chair Farm shows how this green idea could be realized within an agricultural lab.
Chair Farm is a kit which offers people an opportunity to plant and naturally grow their own chairs. Chair Farm consists of a perforated steel frame which acts as a mould to guide the direction in which the plant grows.
Eco friendly furniture, sustainable design
As the plant has reached maturity, it is released from the frame revealing a naturally grown chair design. Following this green idea, growing furniture differs from producing modern furniture in the traditional way.
Sustainable design for urban serene lifestyle, green technology
Giraffe Street Lamp, sustainable design and eco friendly backyard ideas
The natural process if growing furniture represents sustainable design which creates ecological furniture items. Chair Farm is a fresh way of producing modern furniture that support green living concepts and offer alternative sustainable design.
Growing plant inside metal frame
More from modern furniture

Soft Work is a seating system featuring contemporary design in a minimalist style. Designed by London-based studio Barber & Osgerby for...