Suspended Footrest for Ergonomic and Comfortable Tables and Desks
---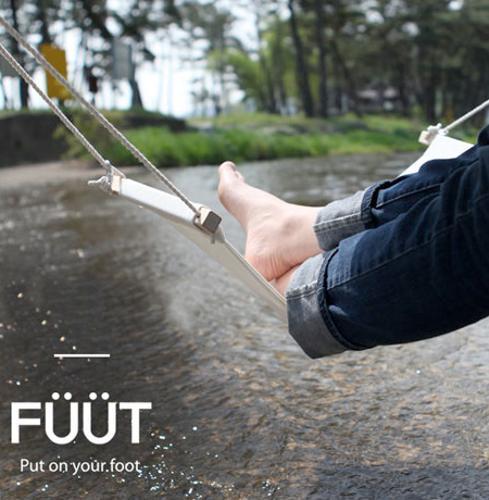 A desk with a suspended footrest looks comfortable and playful. This unique design idea from Three Dot studio is inspired by traditional hammocks and can make modern tables and desks ergonomic and more comfortable for those who spend lots of hours sitting.
A hanging footrest for tables and desks is a way to improve these modern furniture pieces, add a nice ergonomic detail to design and create very comfortable seating position for work and rest. The suspended footrest is made of soft fabric and offers ultimate relaxation for tired feet and legs.
Comfy footrest Fuut from studio Three Dot is designed for people who need to stretch out  legs and take the most comfortable position while working at the desk, eating or resting at the table. It is a great ergonomic detail, good for health. It allows to stretch legs and relax feet in very comfortable position.
Modern room decorating with hammocks
22 cat hammocks, great inspirations for handmade pet furniture design
Desk design with hanging footrest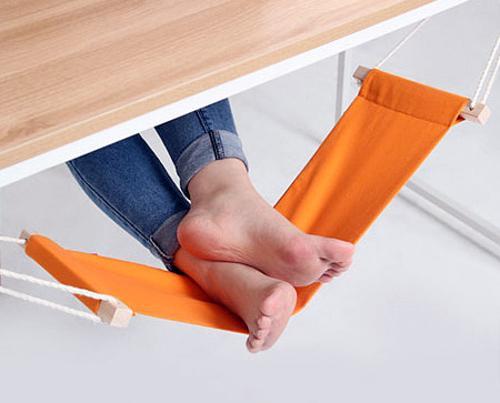 Sitting is hard on your legs and arteries. The footrest takes away some load and helps legs to relax while improving the blood circulation. This footrest is a great inspiration for making similar, inexpensive, versatile and simple footrests that you can use in your home office or in outdoor rooms. You just have to decide how to hang the footrest.
This hanging footrest looks like a small hammock for feet, offering a wonderful support for legs and relaxing the back. The design idea is versatile and clever, great for work and rest. It can be attached to any table or office desk in different ways and can be used inside and outdoors, adding more comfort to tables and desks.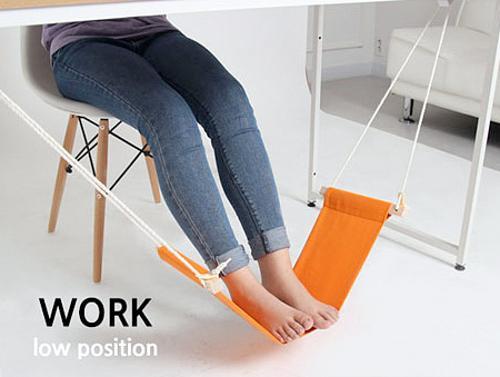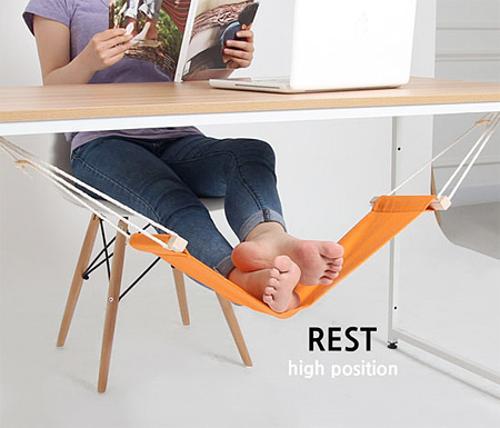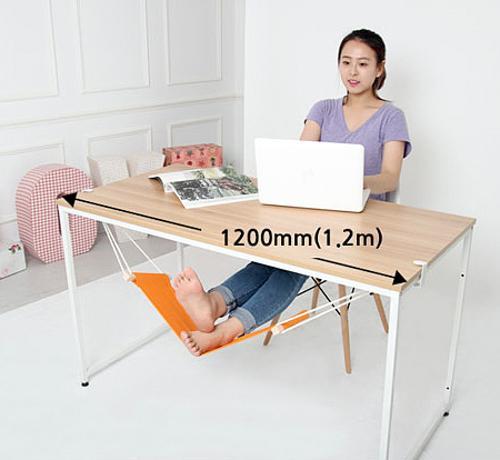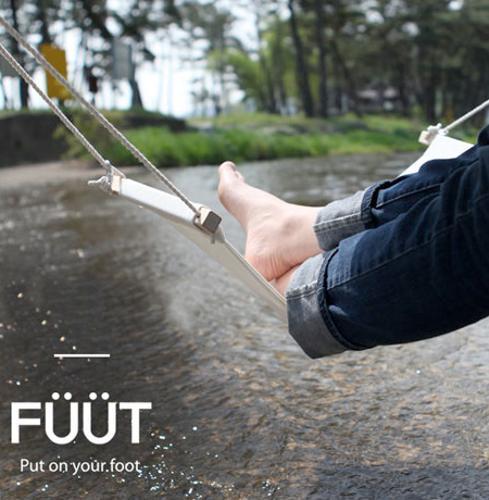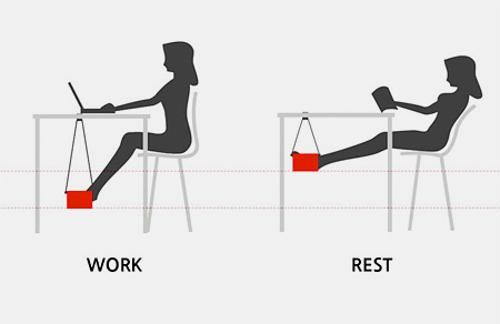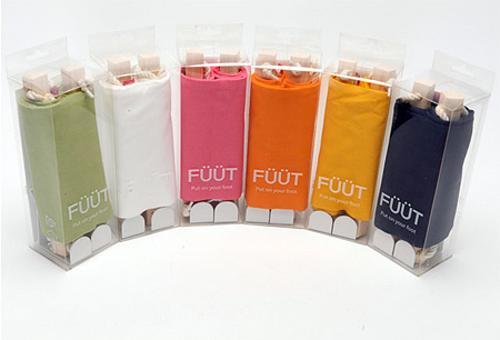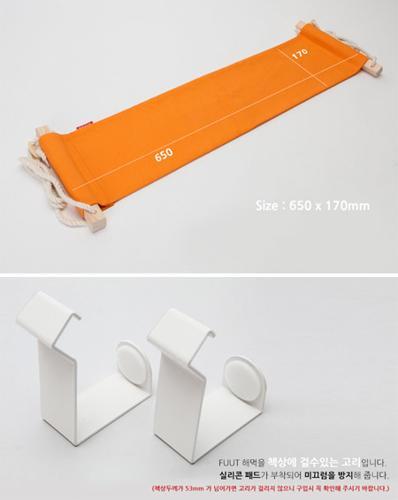 by Ena Russ
last updated: 08.10.2016