Sunny Yellow and White Decorating Ideas Inspired by Spring Flowers

Black White Decor

Room Colors

Yellow Color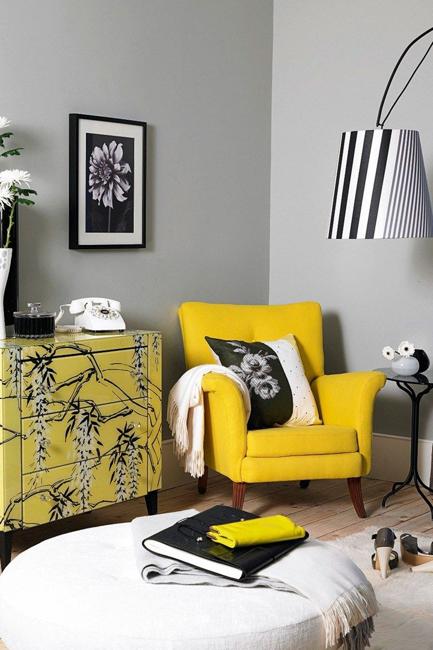 Yellow paint and upholstery fabric, living room furniture
room design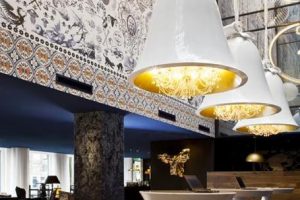 Bright yellow colors create fabulous decorating color schemes inspired by spring flowers. Daffodils are sweet and elegant, so sunny yellow and white color combinations, inspired by narcissus flowers, are perfect for creating charming, bright, and airy home interiors. Spring flowers are the lovely symbols of a revival of nature and an optimistic new beginning.
Yellow color improves mood and brings positive energy into home interiors. White decorating ideas, gray color tones, or black accents create beautiful contrasts shades and increase the effect of sunny, warm, cheerful, and dynamic interior decorating in a sophisticated way.
White and yellow color combinations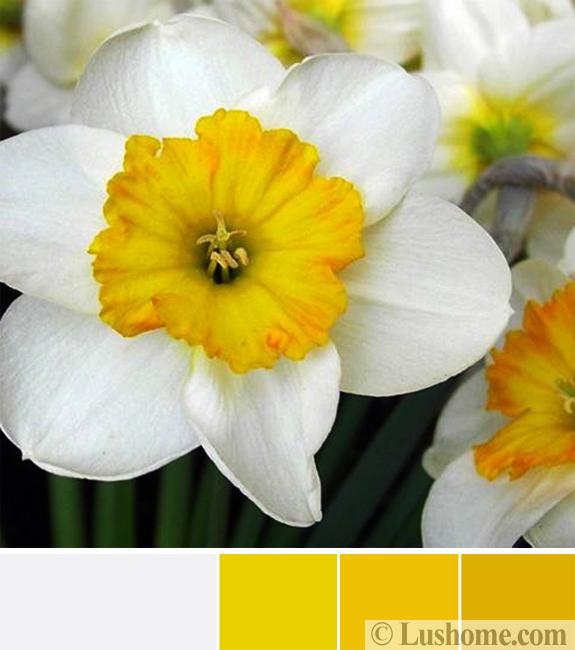 1. Living room decorating ideas
Warm color accents in black and white interiors
Paint and decor matching colors
Contemporary apartment ideas, black-n-white and yellow color combinations
Sunny yellow and white decorating color schemes are perfect for refreshing rooms. Suitable for all home interiors, white and yellow color combinations look gorgeous on walls, floors, and furniture.
Check out the Lushome collection of modern ideas and use yellow color accents for your home decorating.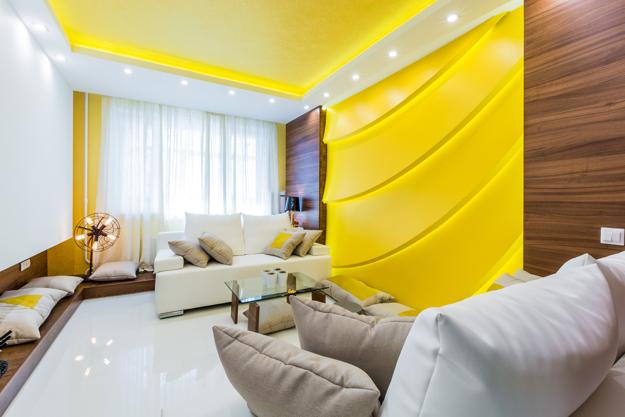 Bright yellow color combinations with gray color tones, black and white are fantastic. These color schemes can feel romantic and tender, energizing and exciting or delicate and feminine. Here are beautiful interior design ideas. The inspirations came from nature. Steal the look or enhance your white and yellow color combination with purple accents to add sophisticated details to your rooms.
Modern interior design color combinations, how to match room colors
Yellow color shades for happy kids room designs
Yellow color trends in kitchen design
You can use green colors or red and blue accents also. Yellow and white decorating schemes look fabulous with these matching colors. Bring greenery and fresh flowers into your home to spice up bright and warm color schemes with yellow shades.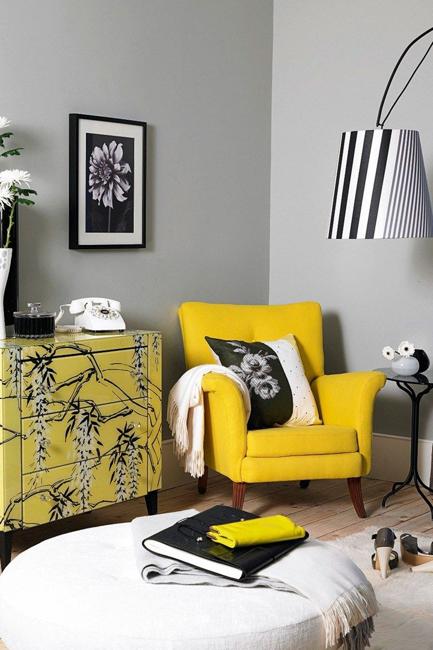 Look at the beautiful spring flowers and get inspired for transforming your rooms. Shining yellow color shades and white decorating ideas are an easy way to bring a sunny mood into your home. Fantastic for spring and summer decorating, daffodil yellow color shades create a bright atmosphere and work particularly well with all whites, gray color tones, and black accents.
Modern interior decorating with cheerful yellow colors
Good Feng Shui colors for interior design, yellow color shades
Interior design in yellow colors and psychology
All spring flowers are great inspirations for cheerful and optimistic decorating color schemes.
Flowering mimosa, yellow primroses, crocuses, tulips, and dandelions show gorgeous color shades. However, daffodils are ones of the brightest among them, and the yellow-white combinations look fresh and exciting.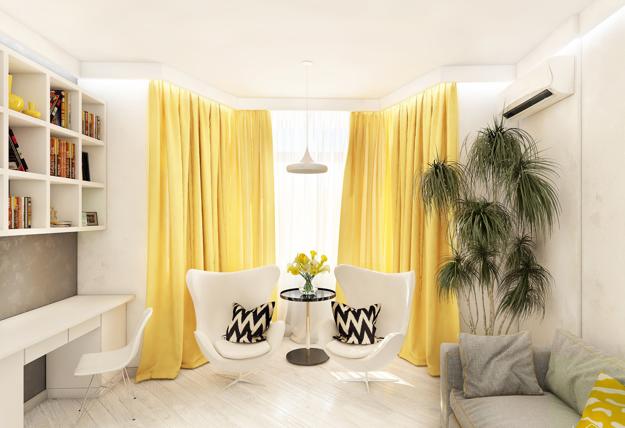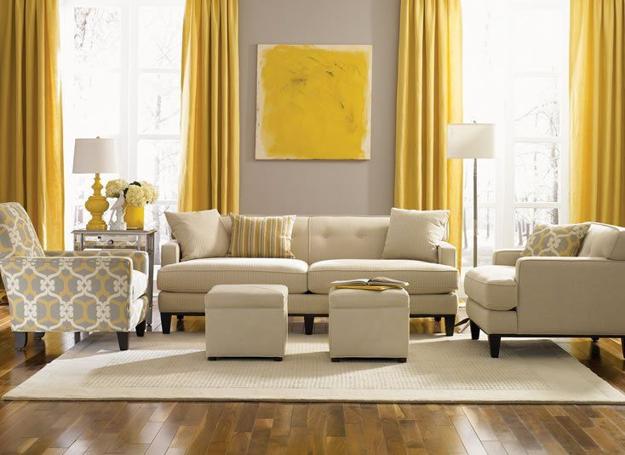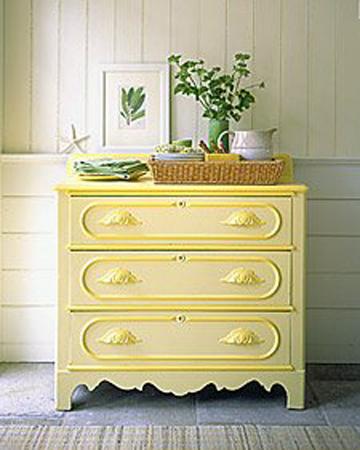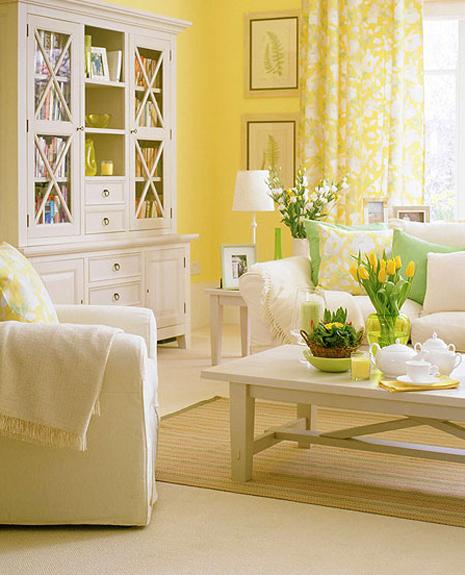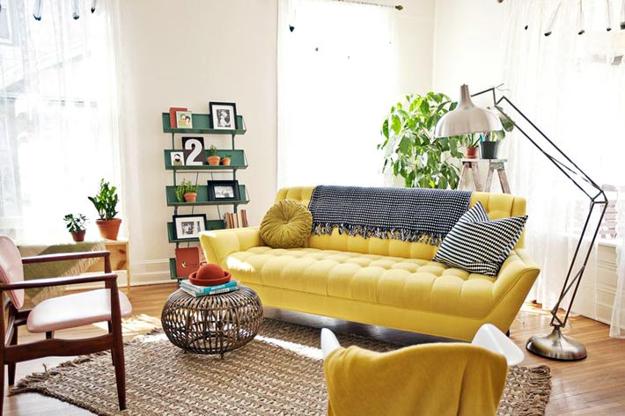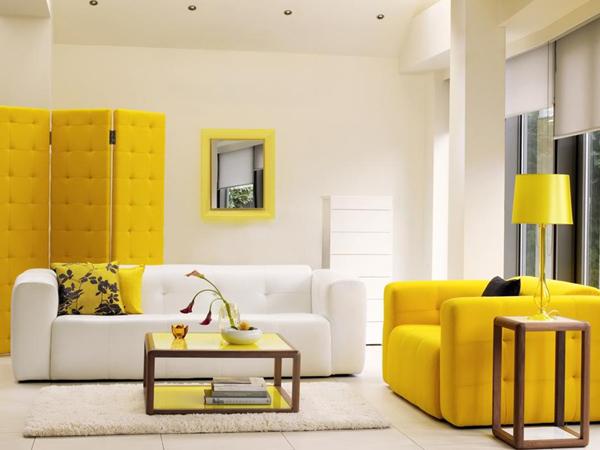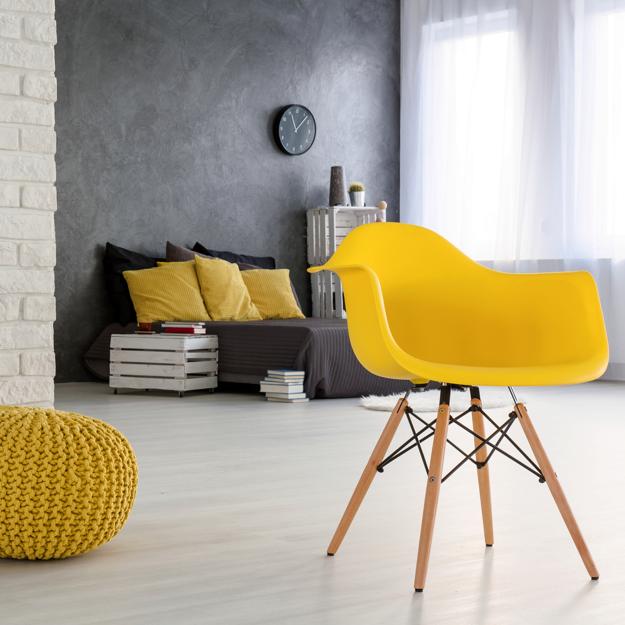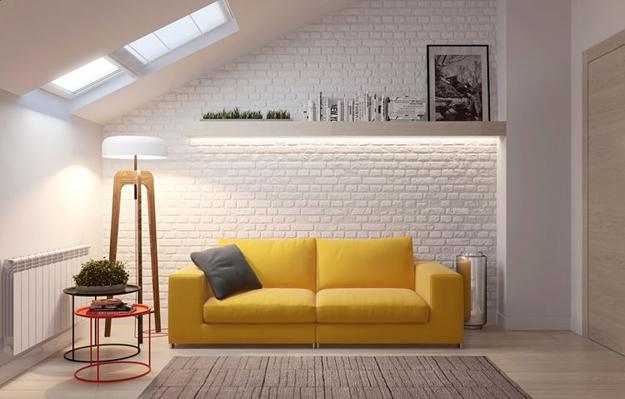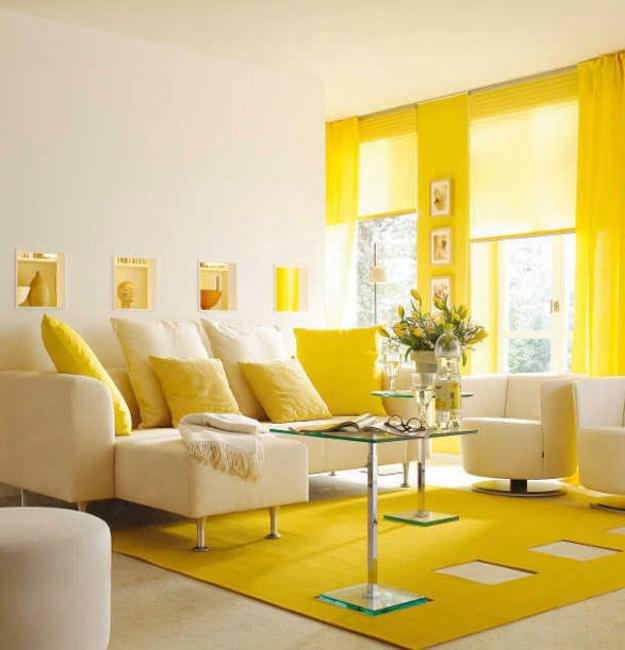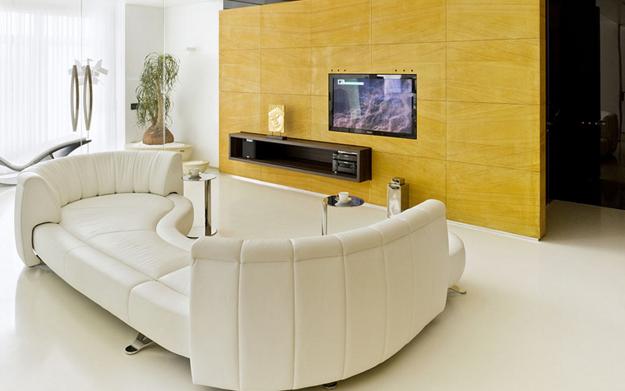 2. White and yellow kitchen designs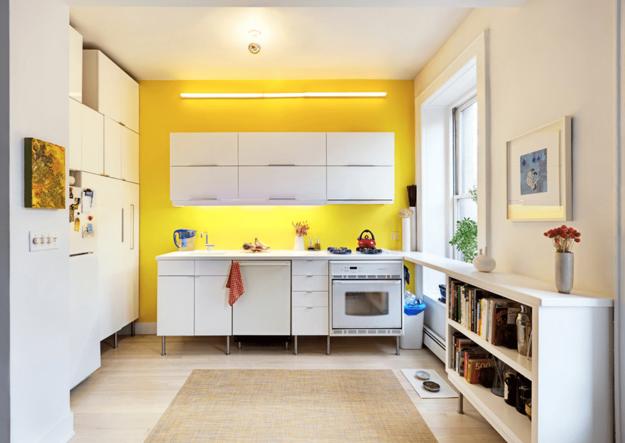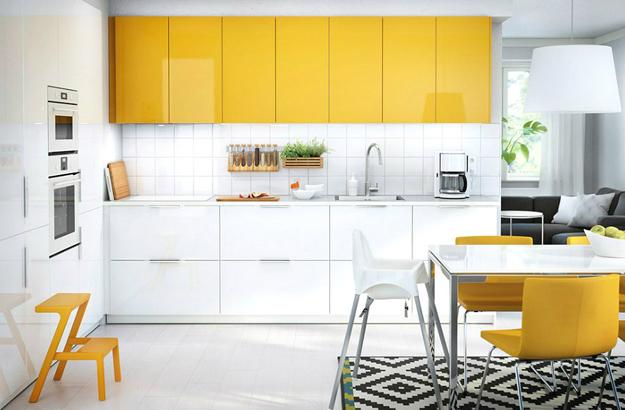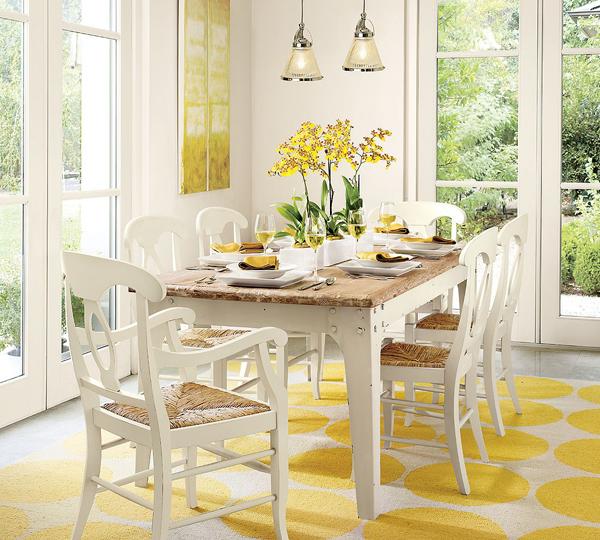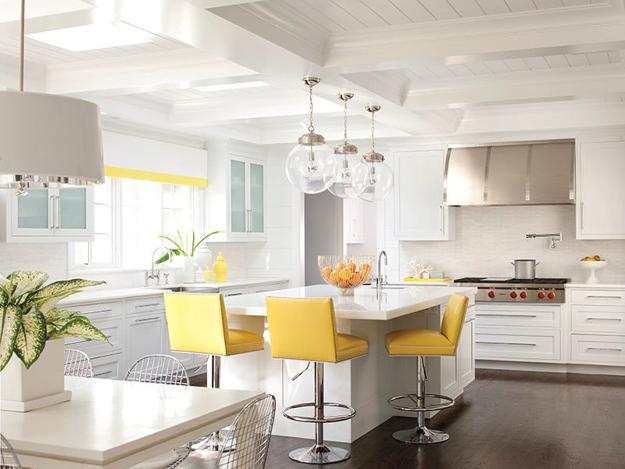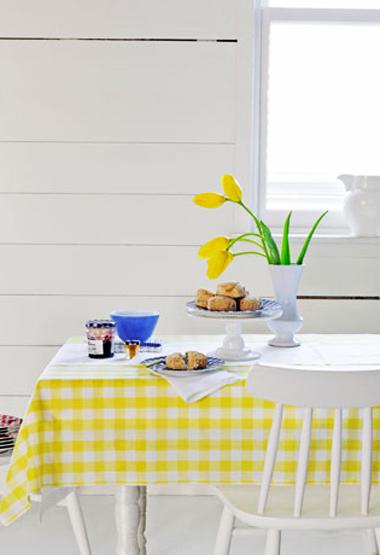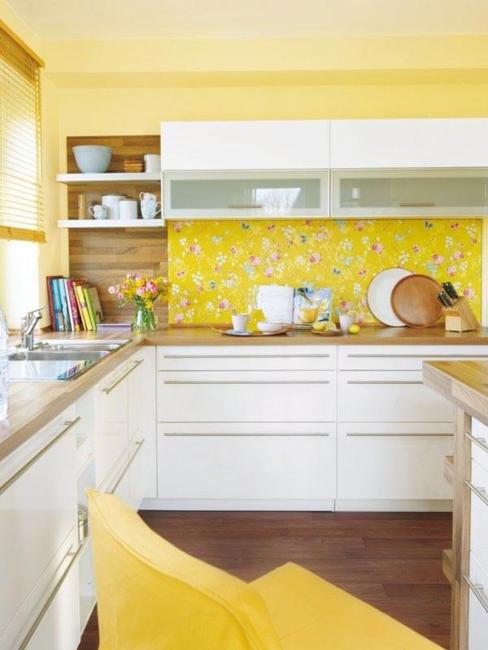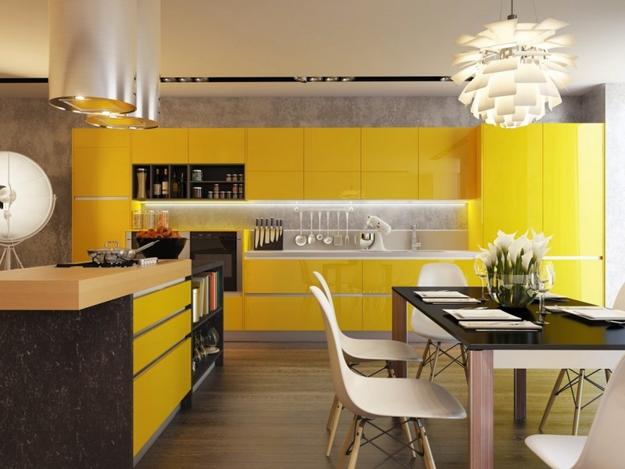 3. Yellow and white bedroom colors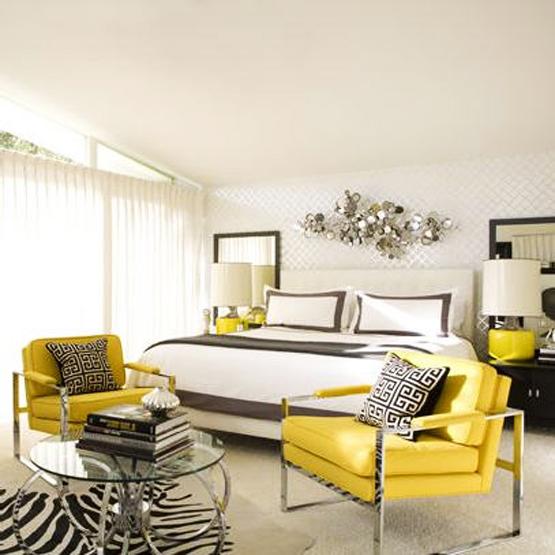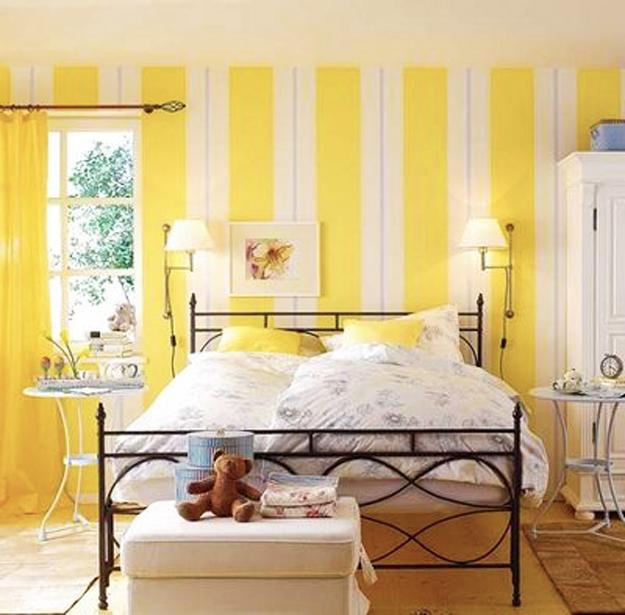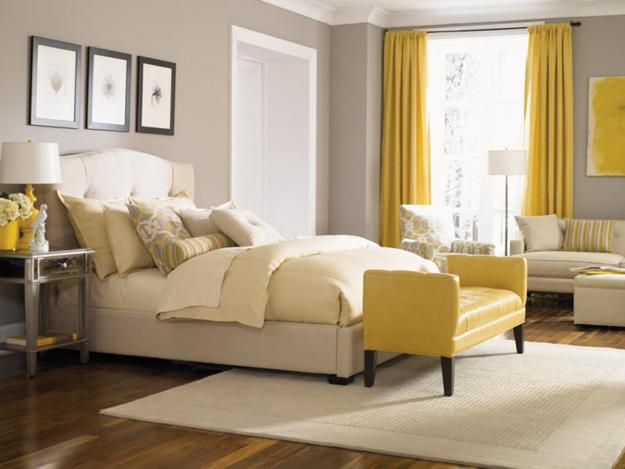 4. Kids rooms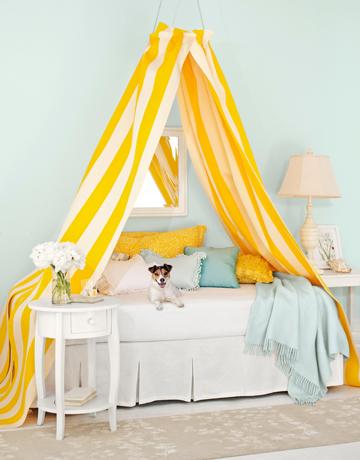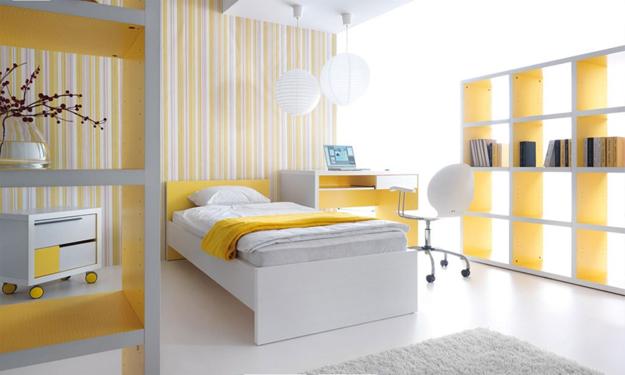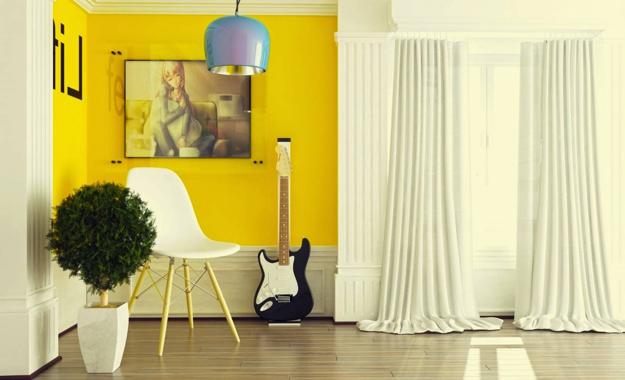 5. Bathroom decorating in white and yellow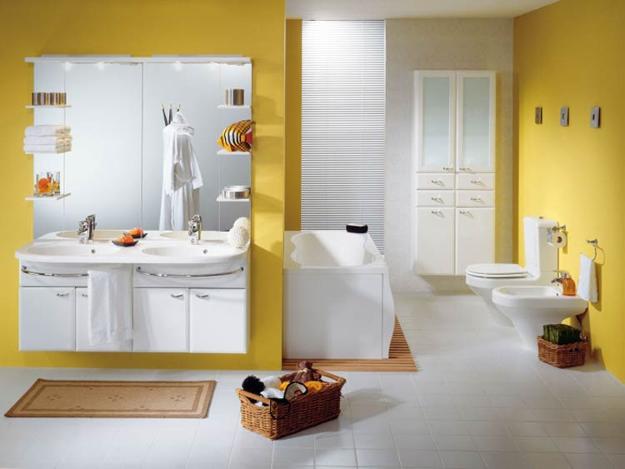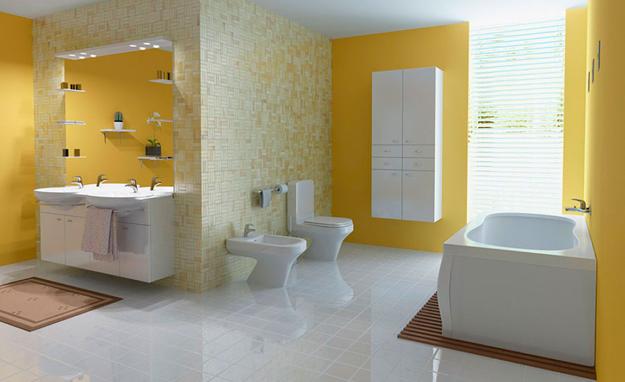 More from modern interiors

Bright home interiors and amazing views of the ocean make this beach house a dream place. Large windows, light, neutral room...
and enjoy free articles sent to your inbox