Stylish Concrete Flooring Ideas for Modern Interior Design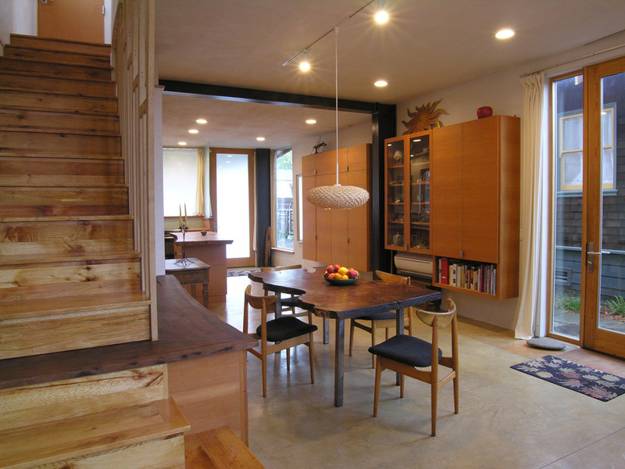 Modern interior design with wooden furniture and concrete floor
Modern interior design with concrete floors looks contemporary and unusual. Concrete flooring ideas and creative concrete floor decoration can imitate natural surfaces, like tiled floors or wood floors, painted and adorned with geometric or floral designs, defining latest interior trends. Lushome collected modern ideas which demonstrate how contemporary concrete flooring ideas can make modern interior design look attractive, vibrant and unique.
Concrete flooring ideas vary. Concrete is a mixture of cement, water and aggregate. When it is dried, it becomes hard and looks like stone. Concrete flooring ideas are contemporary choices that create durable and hard surfaces. Concrete flooring ideas are not for homes with young kids, but modern interior design with concrete floors looks fresh and original.
Concrete flooring ideas create resistant to water and mold surfaces. Stained concrete flooring ideas bring color into modern interior design and allow to create bright floor decoration and interesting colorful designs on the concrete floor. Polished concrete flooring ideas are a way to add sophisticated, smooth and glossy surfaces to modern interior design. Polished concrete flooring is ideal for contemporary home interiors that your want to look simple and neat. Polished concrete floors are easy to clean, as these flooring ideas create less porous surfaces.
Modern wallpaper patterns creating realistic concrete wall design
Modern tile designs blending concrete with metal, innovative interior design ideas
Modern interior design and contemporary concrete flooring ideas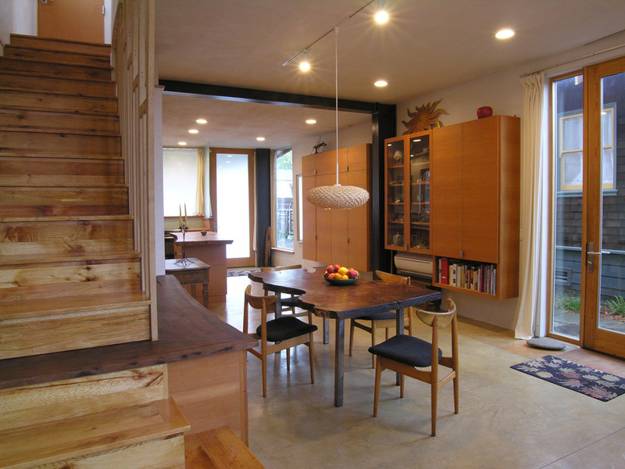 There are many various combinations of different types of concrete flooring ideas. Concrete floor decoration can resemble natural surfaces, like wood, ceramic and metal and natural stone.
Various flooring ideas and concrete floor  finishing allow to personalize modern interior design and create harmonious home decorating with walls, ceiling designs and home furnishings.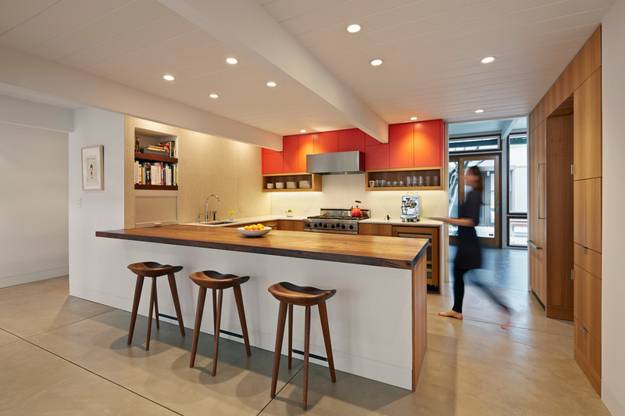 Contemporary concrete flooring ideas are exciting and novel. Concrete floor surfaces do not need to be dull and gray. Creative and stylish concrete flooring ideas are offered for modern interior design and not only for outdoor rooms, garages and industrial surfaces. Concrete floors can be heated and warm, interesting, colorful and impressive.
Colorful concrete interior design blending surprising lines and bright interior colors
Concrete bathroom sinks adding industrial style chic to modern bathroom design
Concrete flooring ideas are great for designing durable, cost effective, unusual and strong surfaces that add unique character to modern interior design. Concrete floor and its decoration are inexpensive and allow to enjoy unique, colorful, comfortable and cheap designs.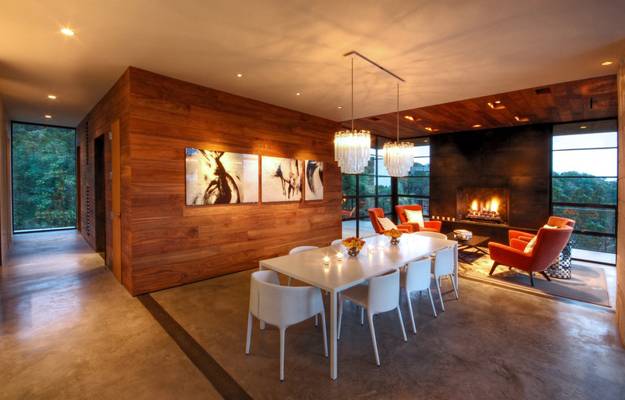 Decorative concrete floors are long lasting, hygienic, easy to maintain and clean. Other flooring ideas have many disadvantages, from chipping, fading and peeling to getting worn and unappealing in 10-15 years. Concrete floors last a life time, which add eco friendly bonus to these flooring ideas.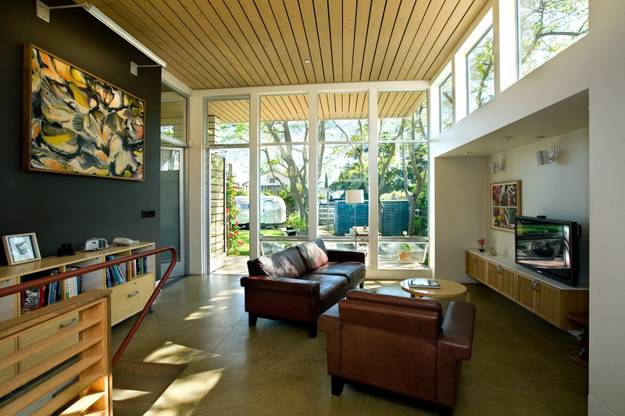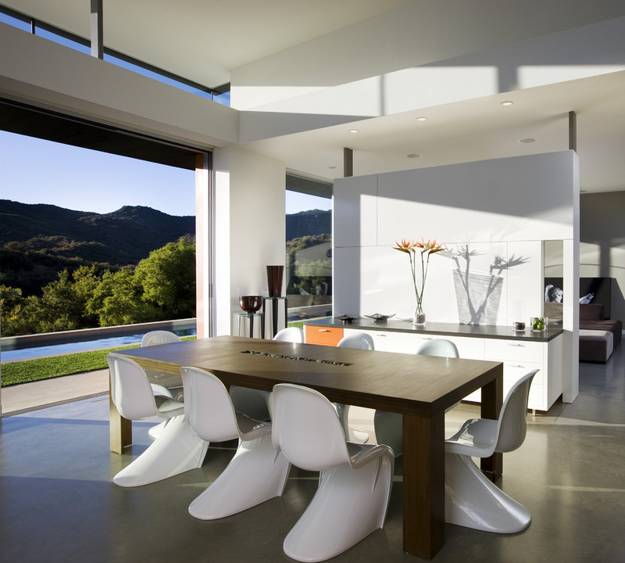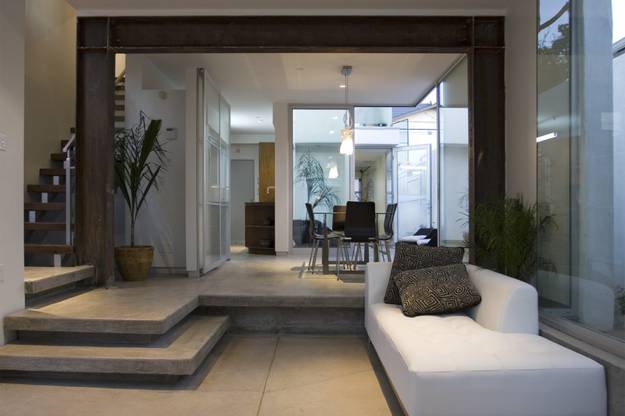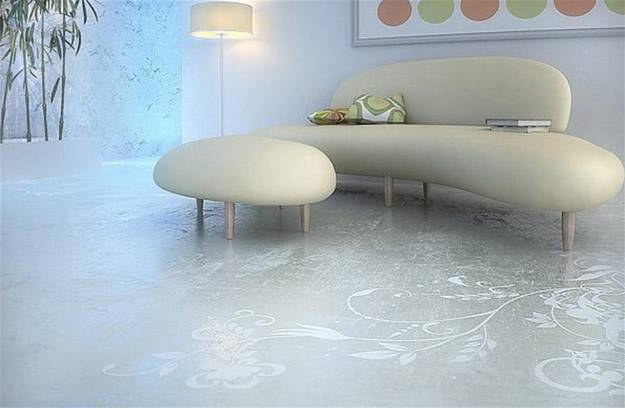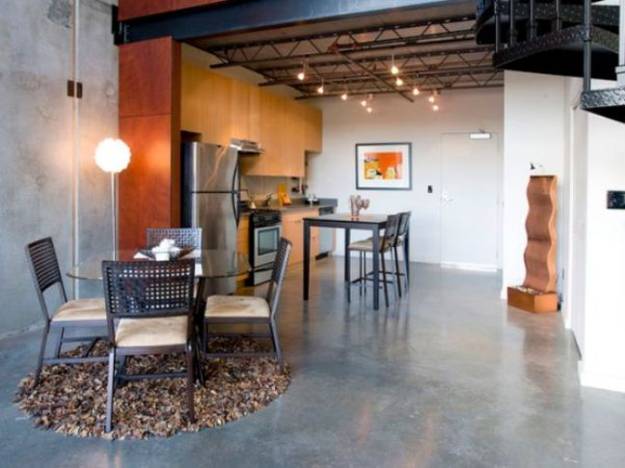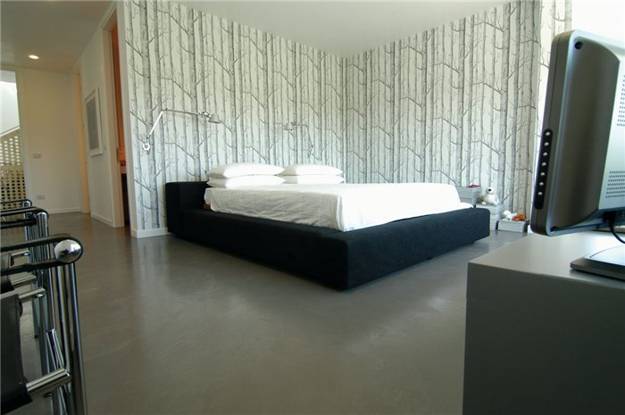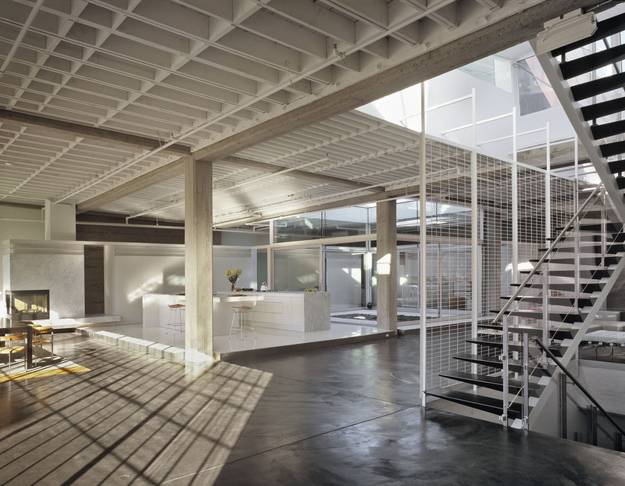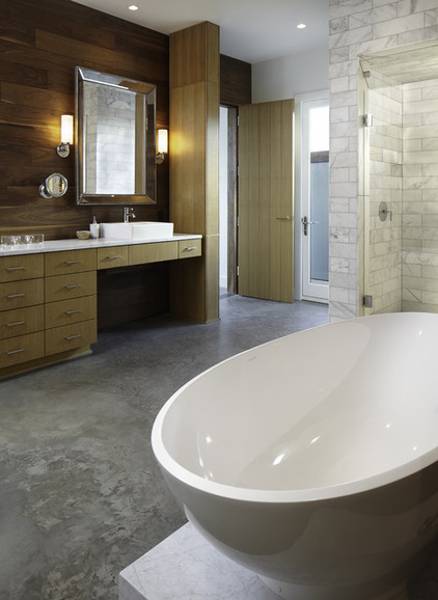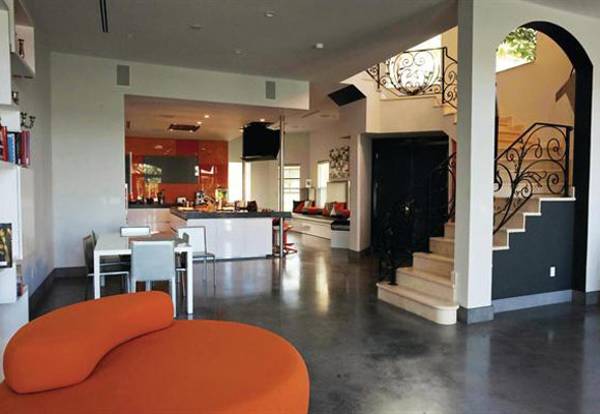 Remodeling bathroom interiors is an essential part of creating a modern home. A beautiful, functional, well-planed, and modern bathroom design affects...