Modern Tile Designs Blending Concrete with Metal, Innovative Interior Design Ideas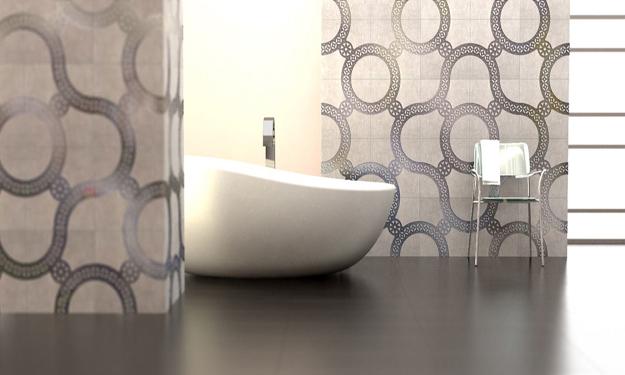 Concrete and metal bathroom tiles
Modern tile designs that combine concrete with metal are innovative interior design ideas for creating impressive and stylish walls and floors. Designed by Decotal, these unusual and very original floor and wall tile designs are a nice way to add unique textures and beautiful decoration patterns to modern interior design.
Decotal, decotal.net/ and its creative director Adi Fainer, an award-winning industrial designer, envisioned this first collection of floor and wall tiles that combine concrete and metals into unique and stylish tile designs. The metals are laser cut into beautiful decoration patterns that are cast in the engineered concrete making a seamless tile designs.
Metal plating materials includes chrome-nickel, silver, gold, up to 24K gold and anodized in aluminum and titanium. The metal brings a shiny look into modern interior design and brighten up walls and floors. The concrete adds elegance of the gray color tones and a comfortable feel to modern interior design ideas.
Concrete and metal tiles for modern exterior and interior design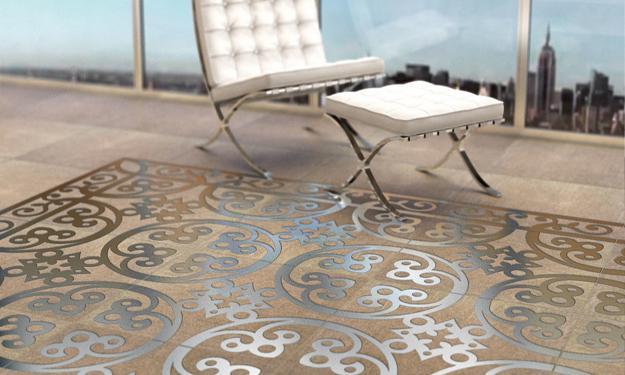 The contrast between the metal and roughed concrete surface creates a special effect that make these concrete-metal tile designs look stylish and impressive.
Excellent for interior design and outdoor living spaces, the floor and wall tiles are handmade from engineered polymer concrete. These modern tile designs are versatile and require no maintenance. Concrete-metal tiles can be made in a variety of colors and decoration patterns to suit any interior design ideas.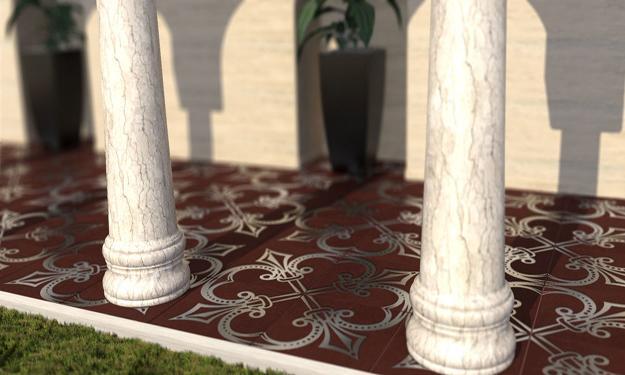 The collection of decoration patterns and metal graphics are unlimited and can be custom made to fit any required shapes opening the way for unique, creative and modern interior design ideas or art works that turn ordinary walls and floors into striking architectural elements.
Metal tiles
Top 10 tile design trends, modern kitchen and bathroom tiles
25 interior design ideas showing top modern tile design trends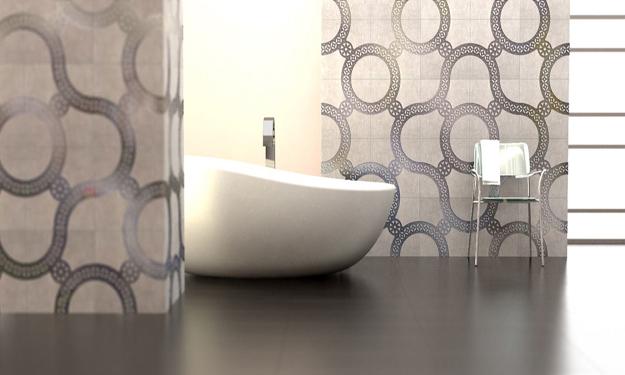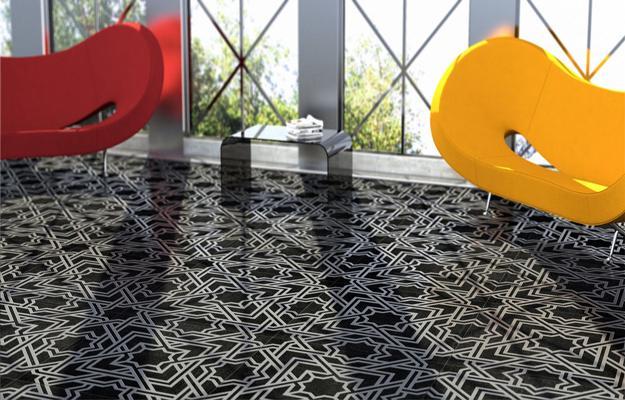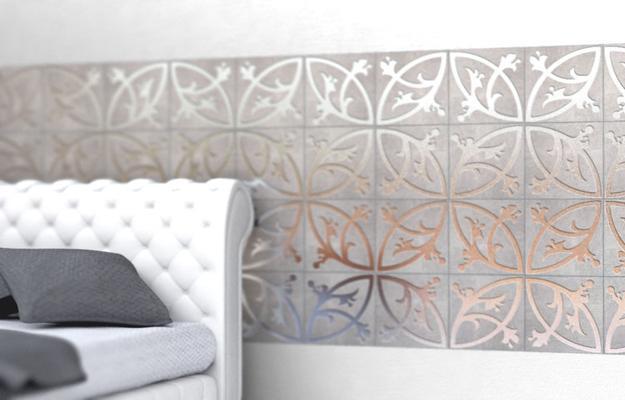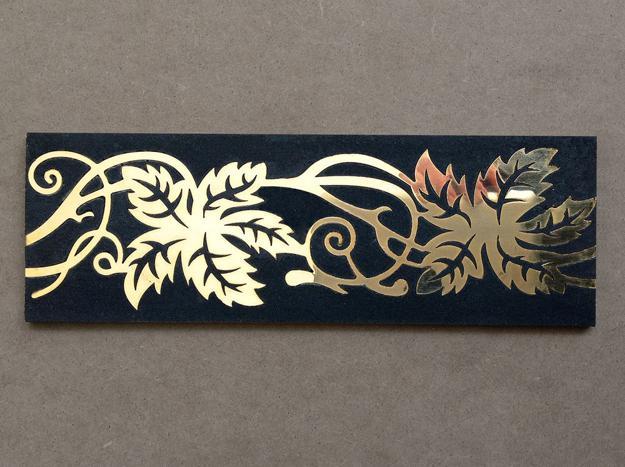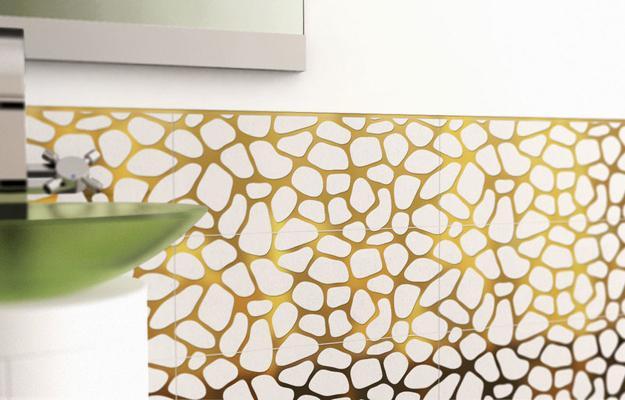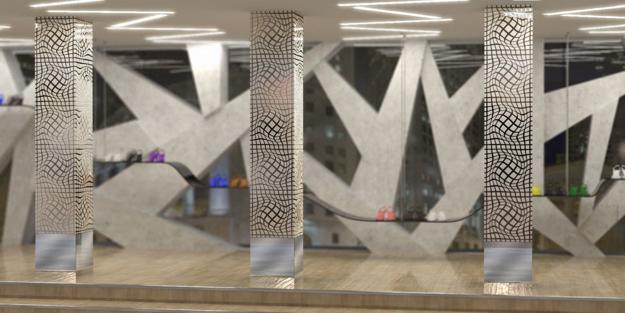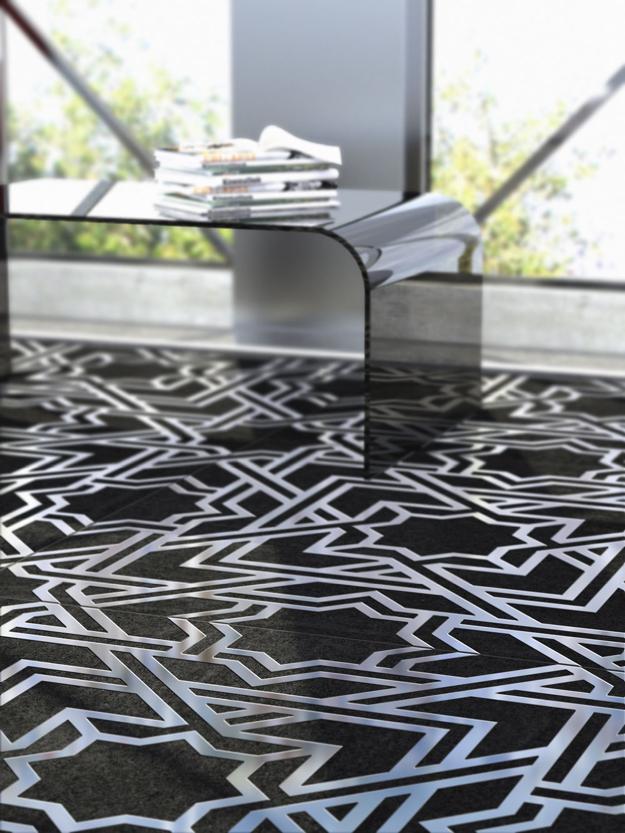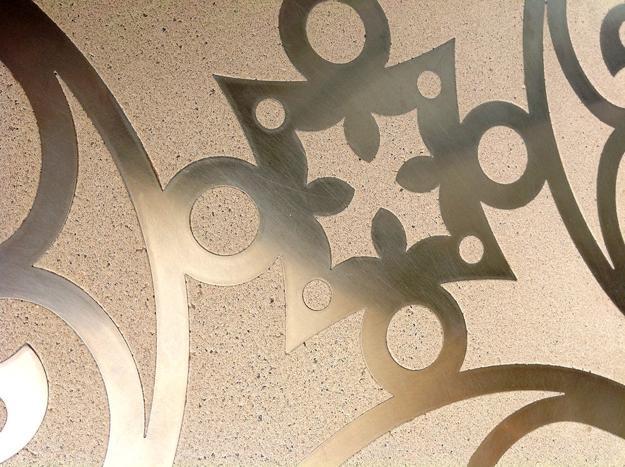 Warm metal accents are easy to incorporate into modern kitchen designs. Metal lamps, hardware, metal tiles, elements of kitchen designs will...