Concrete Bathroom Sinks Adding Industrial Style Luxury to Modern Bathroom Design

Bathroom Ideas

Interior Design Ideas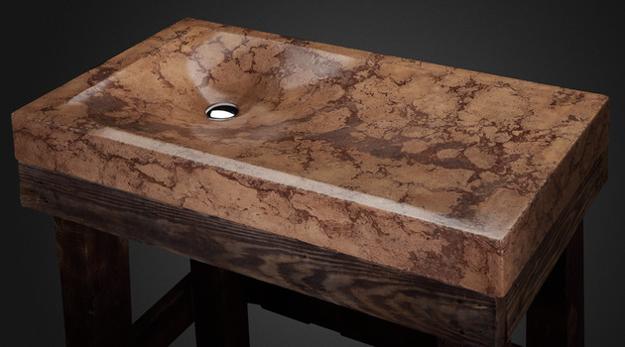 Concrete bathroom sink in chocolate brown color
bathroom faucets and fixtures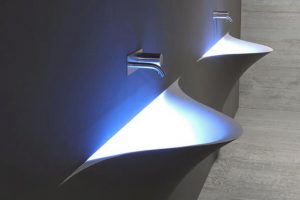 Durable and contemporary, concrete bathroom sinks look unusual, interesting, exclusive and attractive. These modern bathroom sinks from Pietra Danzare blend an industrial feel and stylish look into unique functional bathroom fixtures. Colorful, rectangular bathroom sinks are excellent items to add industrial chic and luxury to modern bathroom design.
The concrete bathroom sinks look like colorful slabs shaped by running water. Available in a few color combinations, the concrete sinks can match your existing bathroom design and enhance color schemes with original and chic accents. The patterns look natural, adding organic feel to these bathroom sinks.
Concrete is a perfect complement to contemporary bathroom design. Concrete sinks will look gorgeous with other contemporary materials, like metals, glass, ceramics, natural stone or wood. Concrete sinks sit on elegant wooden frames and add a natural touch to modern bathroom design.
Concrete bathroom sinks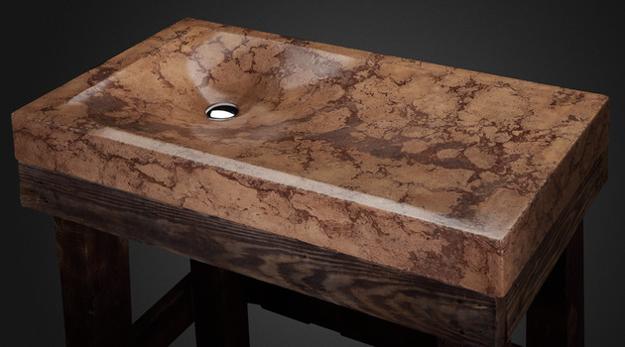 These unique bathroom sinks from Pietra Danzare, pietradanzare.com/ are beautifully handcrafted, bringing organic design and nature inspired decoration patterns into modern bathroom decor. These sinks feature lines that are carefully designed, showing the essence of hand-made concrete material and the effort invested in each bathroom sink.
The concrete sinks are made of concrete slabs designed with amazing patterns. The 1 – 15 mm deep colorful inlays are integrated into the concrete material, turning these modern bathroom sinks into innovative, spectacular and modern bathroom fixtures.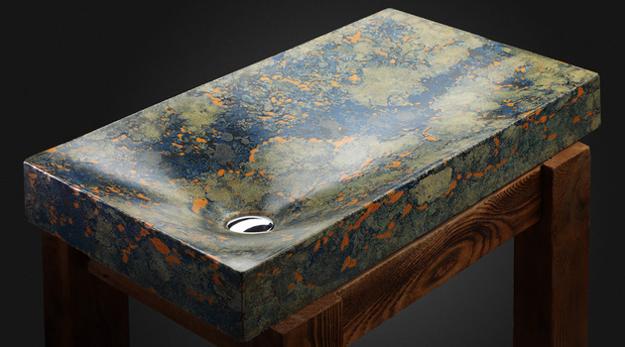 Functional and durable, these bathroom sinks are finished with dirt-repellent varnish, offering low maintenance. These are very original bathroom fixtures for modern interior design with industrial vibe.
Altamarea bathroom sinks integrated into large wall mirrors
Artificial stone sinks and bathtubs for modern bathroom design
The unusual and exclusive bathroom sinks reflect the beautiful moments of the constantly changing natural world and bring these creative reflections into modern bathroom decor.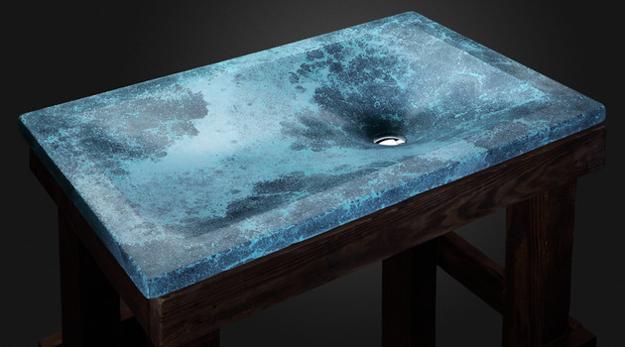 The colors, inspired by wild savannah, eruption of volcanoes or sea lagoons, enhance extraordinary sink shape and patterns. A moment passes and everything changes, but these bathroom sinks capture the beautiful moments.
Modern bathroom sinks
Modern bathroom fixtures making a statement
Contemporary bathroom vanities, chic bathroom design ideas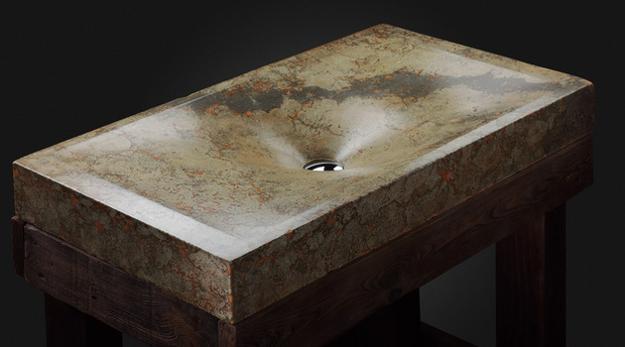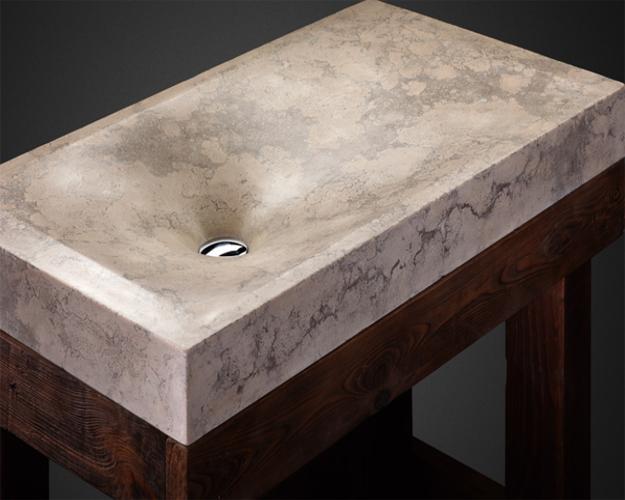 More from modern bathroom

Remodeling bathroom interiors is an essential part of creating a modern home. A beautiful, functional, well-planed, and modern bathroom design affects...
and enjoy free articles sent to your inbox