Modern Wallpaper Patterns Creating Realistic Concrete Wall Design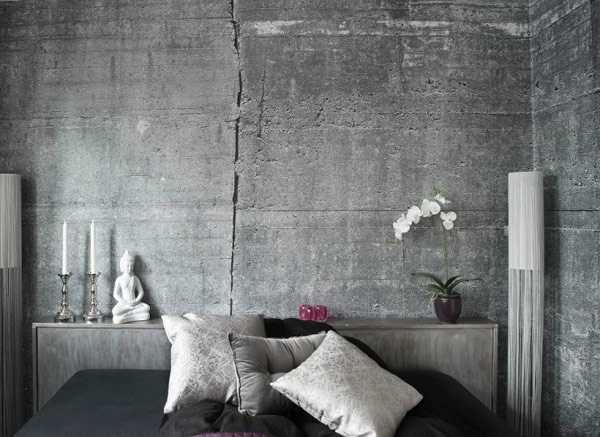 Modern wallpaper patterns for creating concrete wall design in gray color
Modern wallpaper designs with decorative concrete look is one of latest trends in wallpapers. Decorative concrete is widely used in modern interior design, and it looks especially attractive in loft style contemporary apartments.
Modern wallpaper patterns that mimic concrete texture are a great way to add an elegant and stylish gray color to contemporary interior design and create unique room decor. Loft style is inspired by the industrial areas of New York in 40s, when conversion of large factories and industrial buildings turned them into modern home interiors in loft style.
Pipes, rough masonry and concrete walls are elements of loft apartment decorating. Modern wallpaper designs with high-resolution photos and some special textural effects are excellent for creating stylish wall decoration with unique not repeating patterns that create a realistic look of concrete.
Modern wallpaper patterns for creating realistic concrete wall design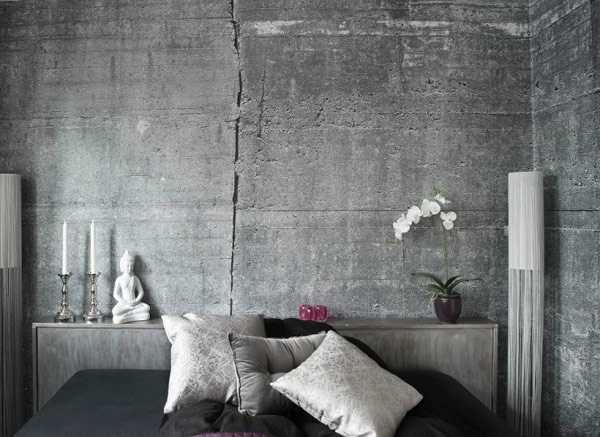 The decorative concrete elements look beautiful and original. If you do not want to change your wall design, but like to create a decorative concrete wall, then modern wallpaper patterns that mimic concrete are ideal for your interior decorating project.
These wallpaper designs turn any wall into a modern wall with an industrial feel. Modern wallpaper patterns are developed by Norwegian designer Tom Haga, offering a unique collection of wallpaper patterns imitating concrete.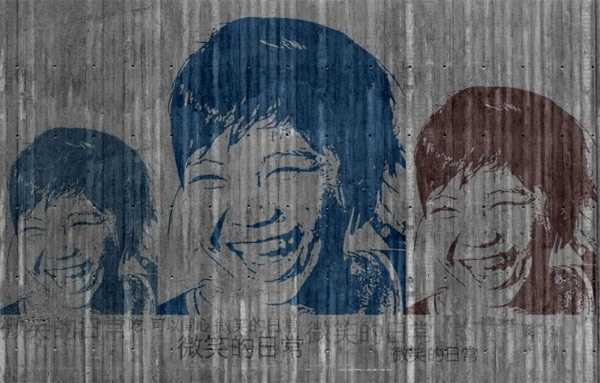 Modern wallpaper collection ConcreteWall are great for any interior decorating, from residential to public buildings. These realistic wallpaper designs are perfect for creating contemporary rooms with industrial feel and look. They add elegant neutral color and fresh design to creative interior decorating.
Neutral color palette and elegance of dining room decorating in gray color
Wood and concrete in modern houses, La Boyita Residence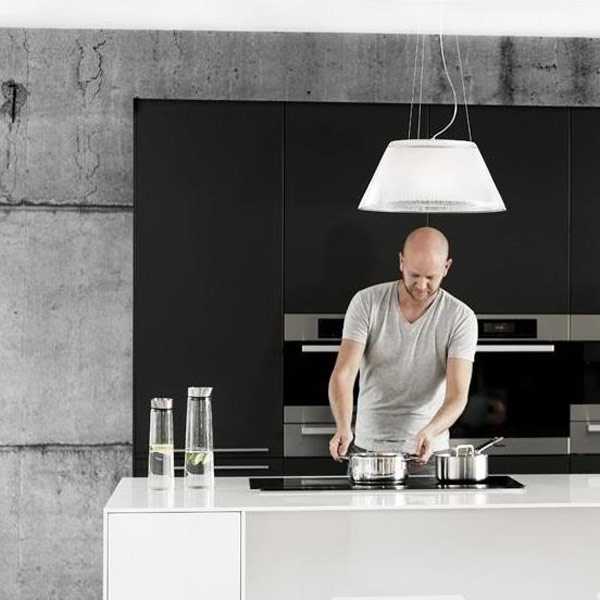 More from wall decoration

Ceramic tiles are beautiful elements of modern kitchens which are not just functional interiors for cooking, but the open living spaces...