Spring Flower Designs on Blooming Ceramic Dishes, Fun Spring Decorating Ideas

Decorating Ideas

Food Design

Plants and Flowers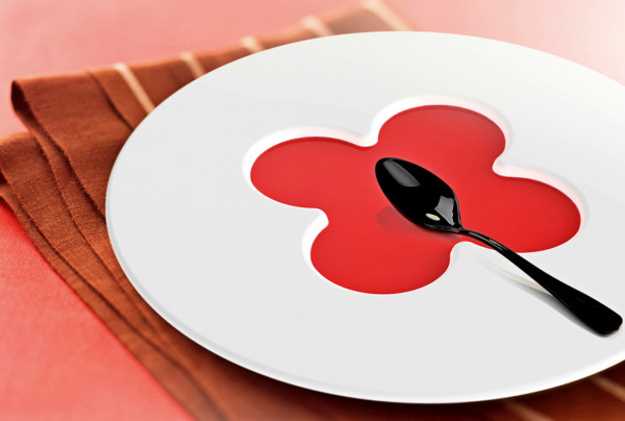 White ceramic dip dishes with flower designs that can be colored by food
floral designs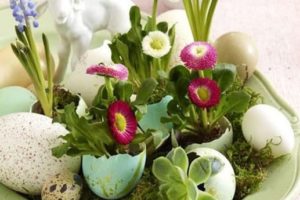 Modern tableware design offers creative and bold ideas for table decoration and experimenting with food, brightening up spring decorating. Creating a flower on your plate with food you eat turns the dish into a bright and cheerful table decoration that looks personal, artistic and delicious.
Designing flowers on white dishes with food you eat are simple and charming ideas for spring. Colorful plates with flower designs bring spring atmosphere into your table decor and inspire bright spring decorating ideas for your dining room and kitchen. A great idea for kids and adults that adds more fun to any meal and turns a party into joyful and unique experience.
Korean designer Jinwoo Han created Blooming Ceramic Dish to celebrate the gorgeous season, your creativity and personality. Happiness on a plate, – says the designer, presenting a set of his white dip dishes with flower designs ready for exciting and colorful flower transformations.
White ceramic dishes with flower designs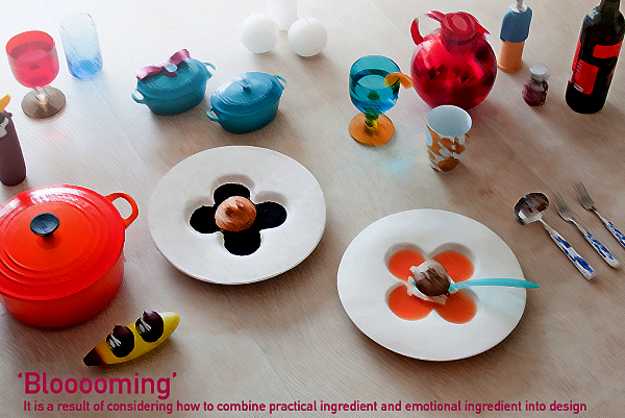 You can choose your favorite foods and create a vivid centerpiece for your spring table decoration. Also food in neutral colors, elegant gray, black and white decorating ideas can be used for creating symbolic flowers that remind of the spring season.
The Blooming Ceramic Dish comes from Ahhaproject, www.ahhaproject.com/ in white color, and offers a wonderful opportunity to personalize the way it looks on a table and create a unique meal for each member of your family. White plates with flower designs make a nice, very special and unique gifts also.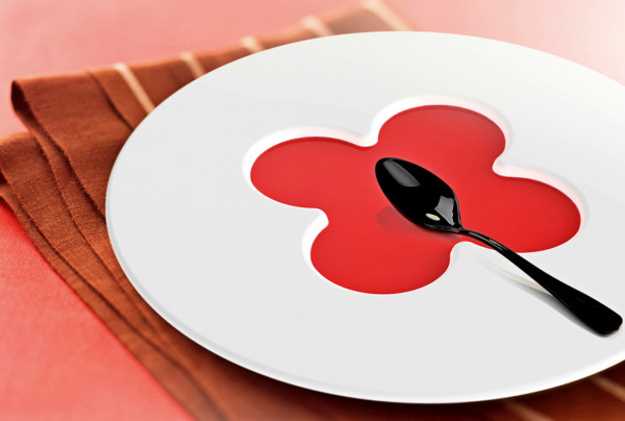 Fun spring decorating ideas for your tables
Dip dishes shaped like beautiful flowers invite to be filled with colorful food or sauces, dressing, honey, jam, any condiment what can give a color. Food in rich colors create the brightest flower designs that blossom on a white plates on your table.
Top 11 modern tableware design trends adding unique flavor to stylish table setting
Modern tableware art from Judith Montens, creative green and white dinnerware sets
Modern tableware and unique gift ideas, coffee cups with handbags and pockets
Modern tableware design ideas, iPlate collection by Todd Borka
Spoons and folks represent flower stems, creating charming and pretty spring flowers. Olive oil, a cherry tomato, a candy or a small round biscuit placed on a spoon or folk adds an attractive detail to spring flowers, creating a contrasting center part.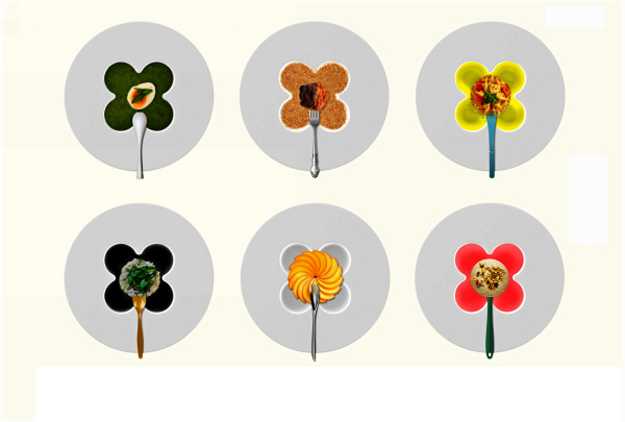 More from table decoration

Pink is one of the most ubiquitous and versatile Christmas colors that are perfect for elegant table decoration. The tender, pale...
and enjoy free articles sent to your inbox