Space Saving Apartment Ideas Creating Compact Loft Living Spaces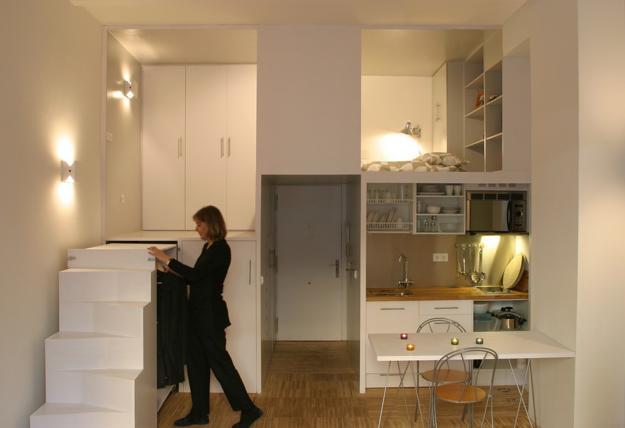 Small kitchen with folding doors and dining furniture
This small apartment is located in Madrid. Very compact, contemporary and functional interior design ideas create comfortable loft living spaces that are bright and conveniently located in the historic center. Small but functional, the apartment includes a few areas with a creative storage.
Perfect for stylish loft living, the single person apartment is designed  by Beriot Bernardini Arquitectos, www.beriotbernardini.net and provide great living spaces in simple contemporary style. Space saving layout and smart storage solutions enhance an airy feel that white decorating ideas bring into small spaces. A staircase design features drawers and allow to move stairs to use a mini-wardrobe hidden behind.
The apartment looks simple and comfortable. Its small bedroom is located above the kitchen, offering a cozy nook to read and sleep. The contemporary kitchen design features large folding doors that create a white wall and hide kitchen shelves, sink and microwave.
Small apartment decorating with light colors, contemporary apartment ideas
Space saving apartment ideas turning small living spaces into filled with fun modern home
Space saving ideas for decorating small apartments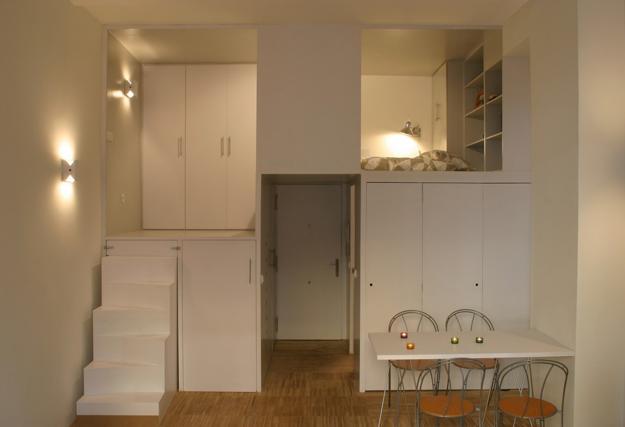 The plywood furniture items feature space saving design. The sliding staircase and storage units on wheels provide enough storage while creating a sense of space. Custom made storage furniture is perfect for decorating small apartments.
Open layout saves space also. White decorating ideas, folding doors, efficient interior design and stylish details create decent, convenient and pleasant living spaces that include a living room, a bathroom, a kitchen with a dining area and a loft bedroom.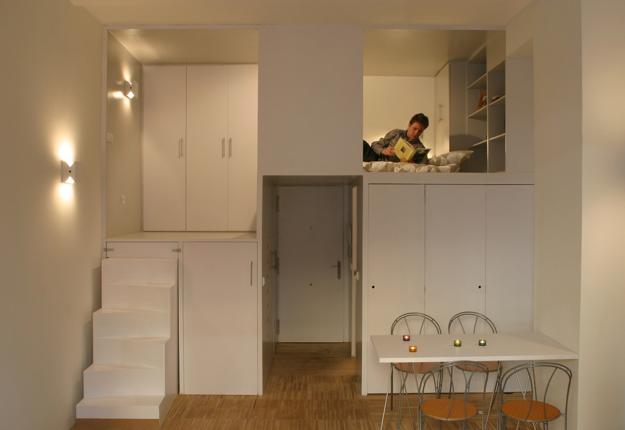 These apartment ideas are simple and practical. but interior design of tiny spaces and decorating small apartments are about details that create more space and make life more comfortable.
3 small apartment ideas creating multifunctional and modern home interiors
Space saving apartment ideas and storage furniture effectively utilizing space in small rooms
This compact home is ideal for a single person with contemporary lifestyle who appreciate the convenience of living in the capital center.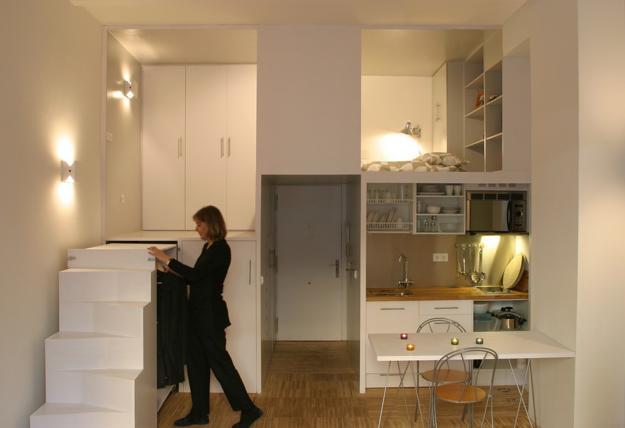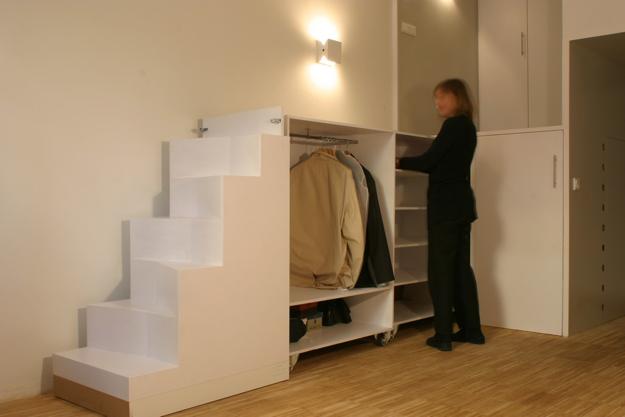 Small spaces that are functional and comfortable look stylish. Here are a few tips for decorating small apartments and homes and...