Small Bathroom Design, Storage and Organization, Space Saving Ideas

Bathroom Ideas

Interior Design Ideas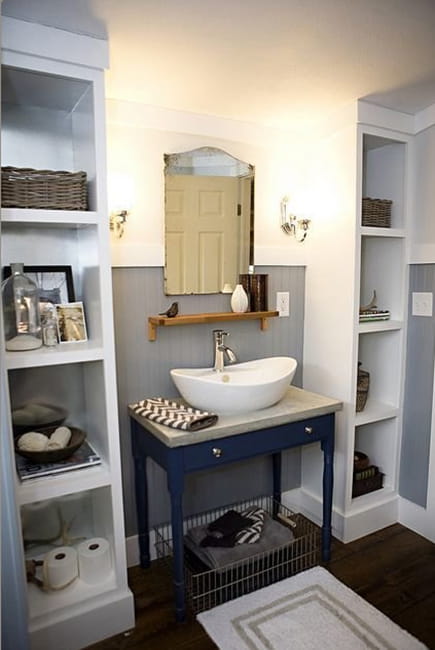 Built-in wall shelves, small bathroom design
MODERN WALLPAPER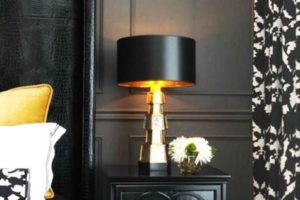 Home staging tips for storage and organization help people decorate beautiful small bathroom interiors. When keeping order in the bathroom is complicated, look for creative storage ideas and home organizers. Decluttering and space-saving ideas for storage are all you need to transform your small bathroom into a stylish, cozy, and comfortable room.
Here are home staging tips and storage ideas for small bathrooms. All room's modest sizes allow enough storage space for everything if you are resourceful and creative. All storage and organization problems can be solved with clever space-saving ideas and your unleashed imagination.
Bathroom storage ideas, small space savers
Practical bathroom storage solutions for small spaces
Bathroom furniture for storage, sliding drawers, and cabinets
Small bathroom storage and organization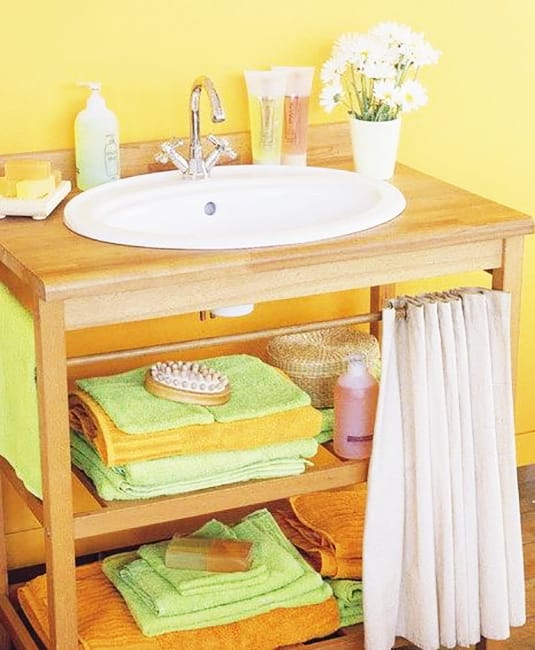 Space-saving ideas for storage and organization offer fabulous solutions and inspiring designs to help you forget about clutter and turn your small bathroom into a bright, neat, comfortable room. Check out the Lushome collection of creative space-saving ideas and small bathroom storage solutions to find something for your space.
Attractive bathroom storage and organization ideas
Functional bathroom storage solutions for small spaces
Space-saving ideas for bathroom storage
Organizing small items
Organizing a practical storage system for the bathroom is quite tricky. You have too many small things in your bathroom. Managing them is not easy, especially in a stylish, elegant way. Traditional and creative approaches, space-saving ideas, and ingenious storage solutions are here to show how to cope with this challenging task.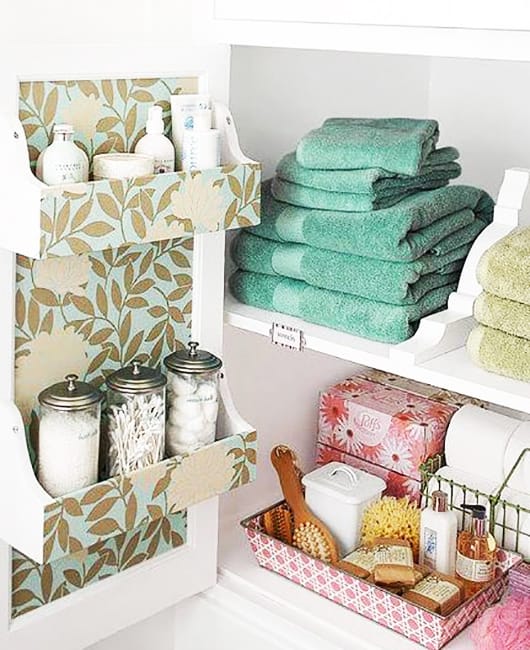 Creative solutions
When you are creative and look at everyday items as multifunctional objects and potential storage solutions, you can find beautiful, fun, space-saving ideas for your small bathroom storage and organization.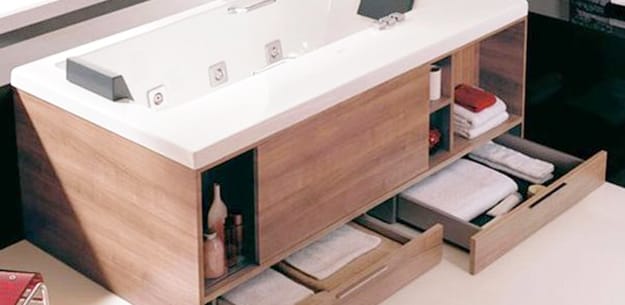 Cool small storage ideas
1. Wall shelves
2. Small cabinets
3. Under sink space
4. Tub skirt pull-out drawers
5. Large baskets
6. Wheeled trolleys
7. Under-ceiling and above-door shelves
8. Cabinet door racks and baskets
9. Wall hooks and racks
10. Shelving units and recycled ladders
11. Magnit organizers
12. Mesh totes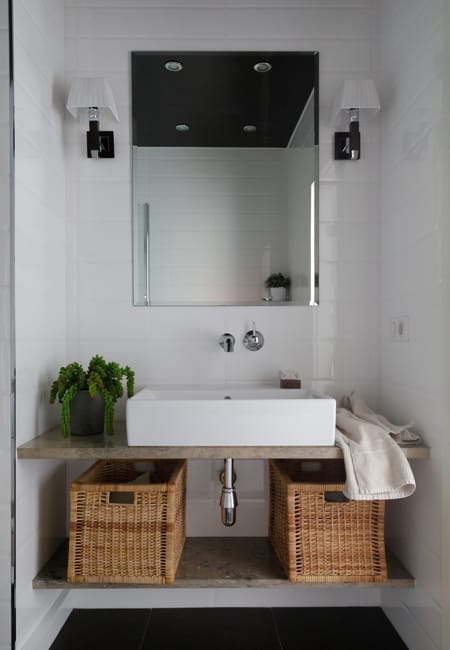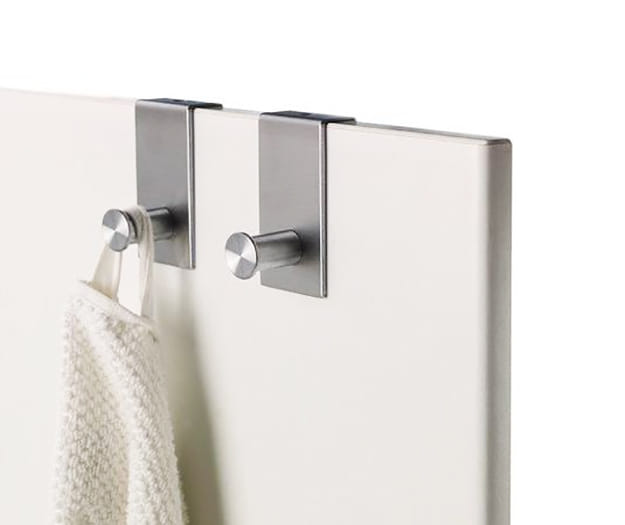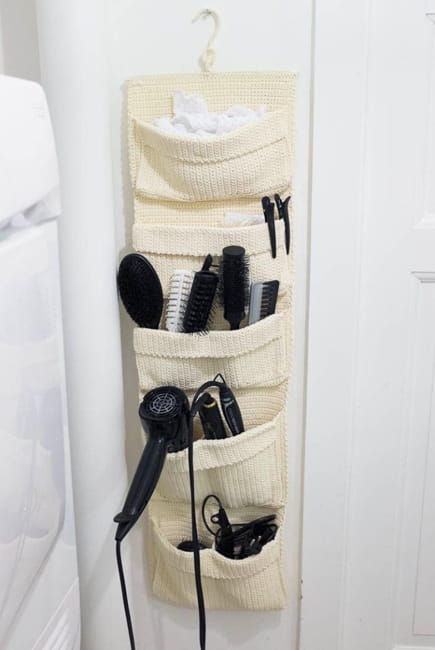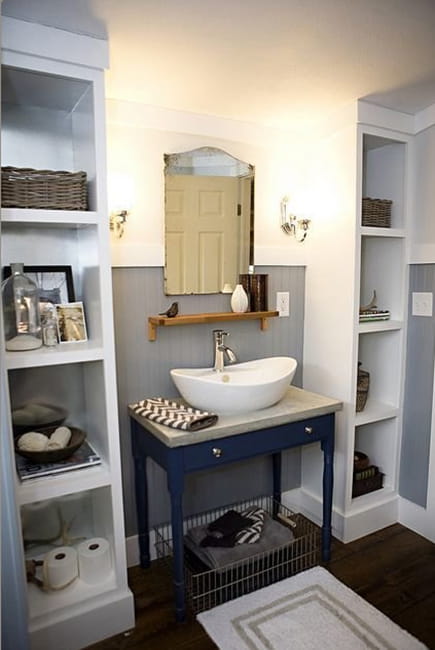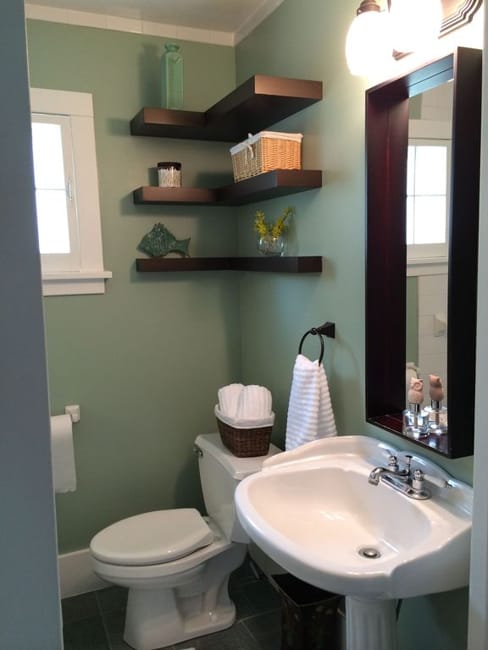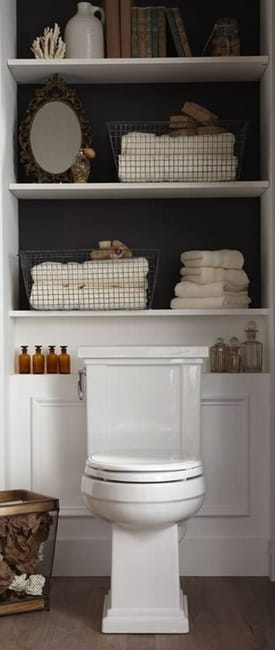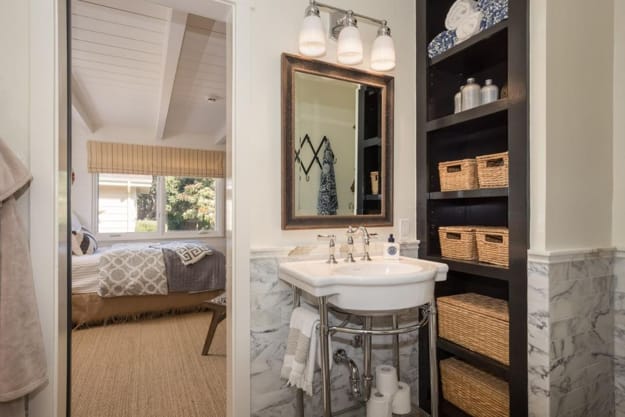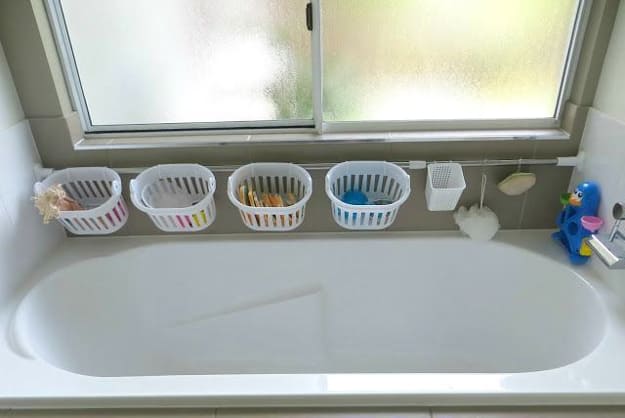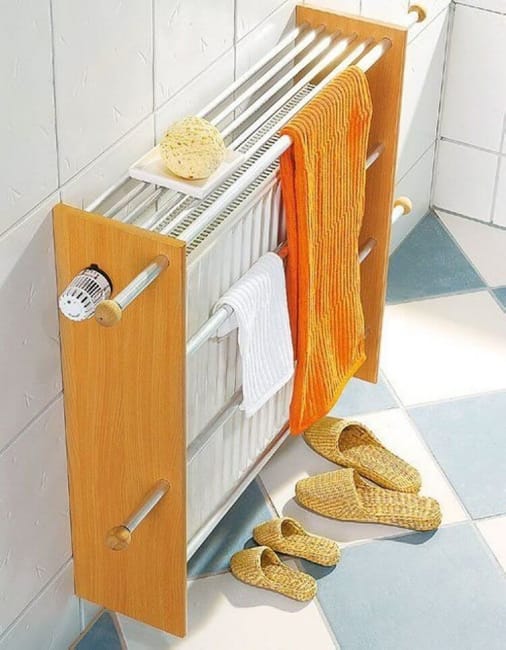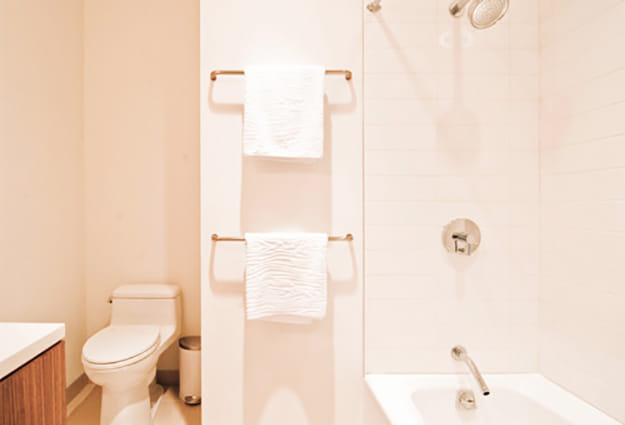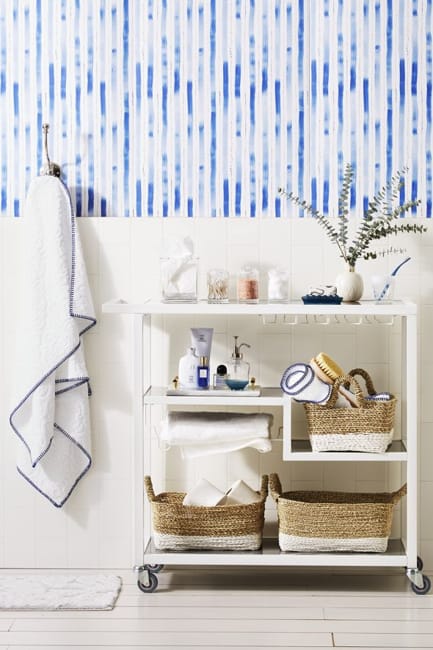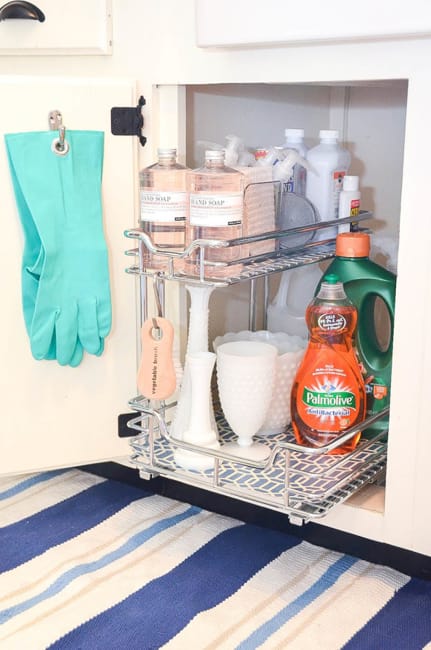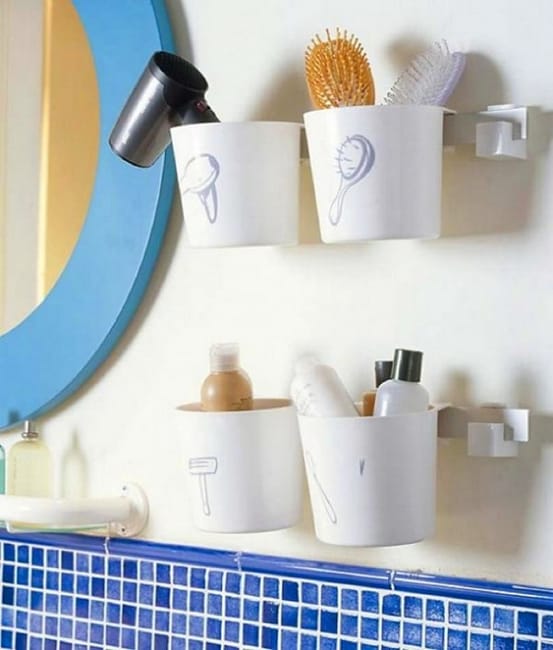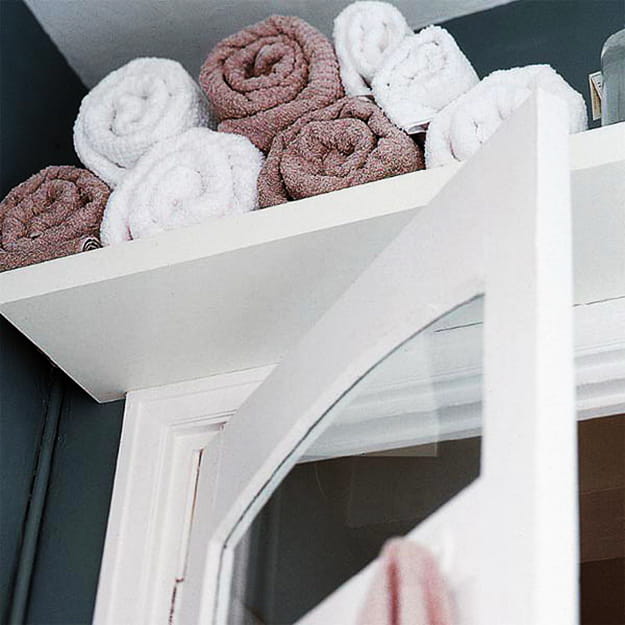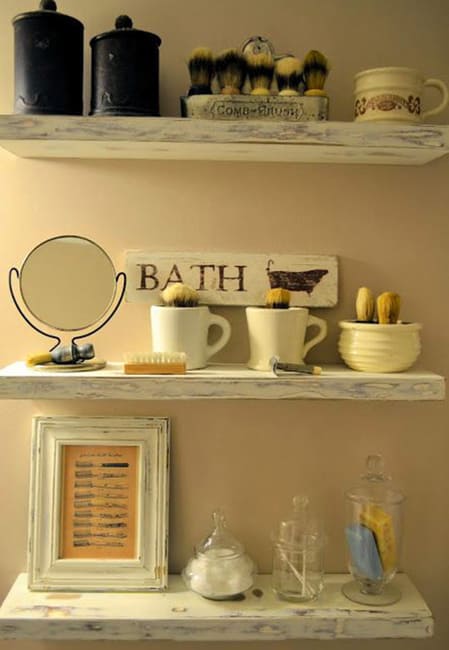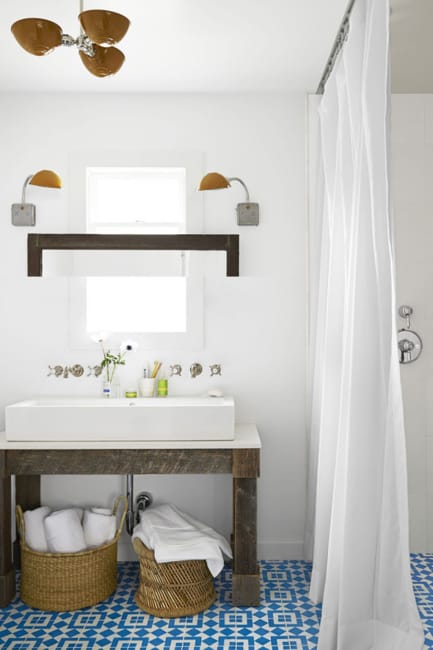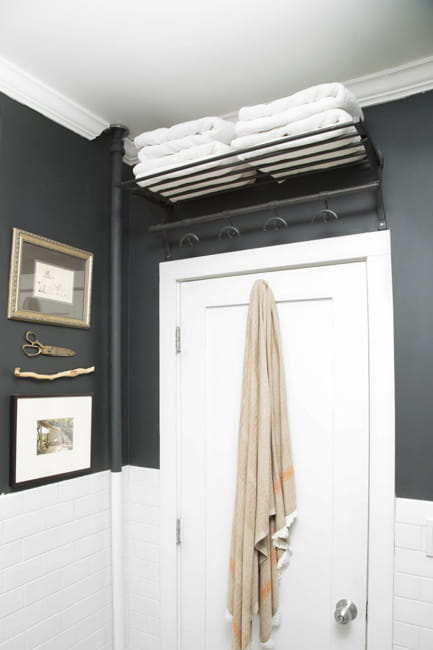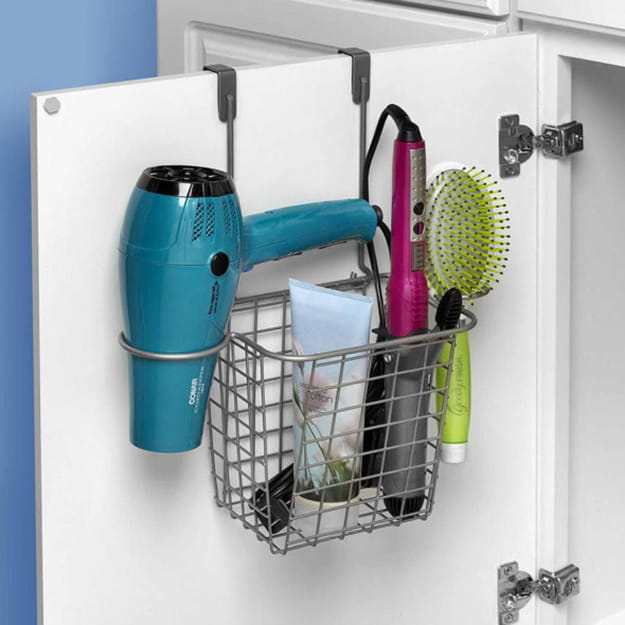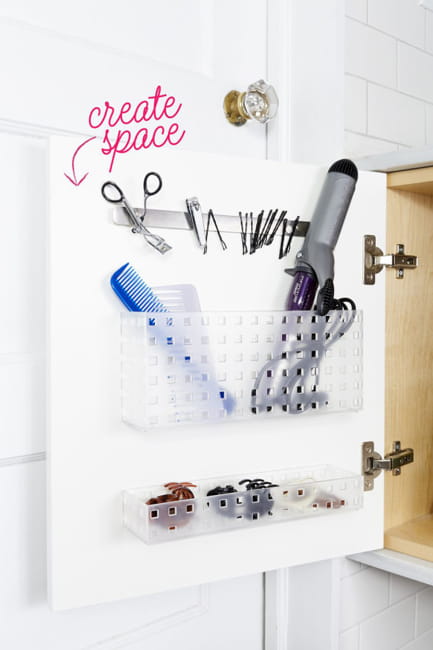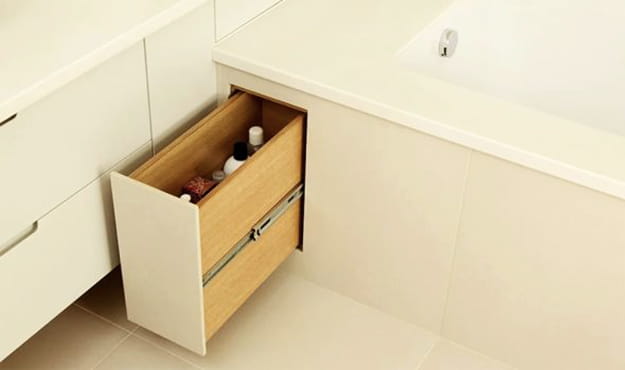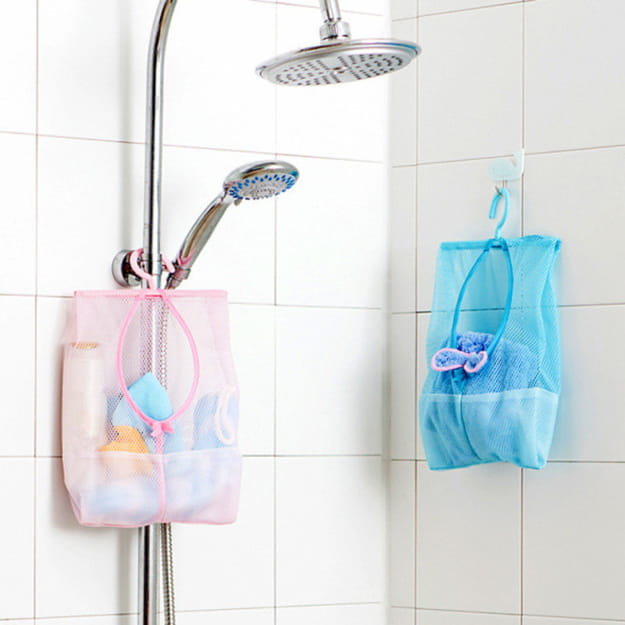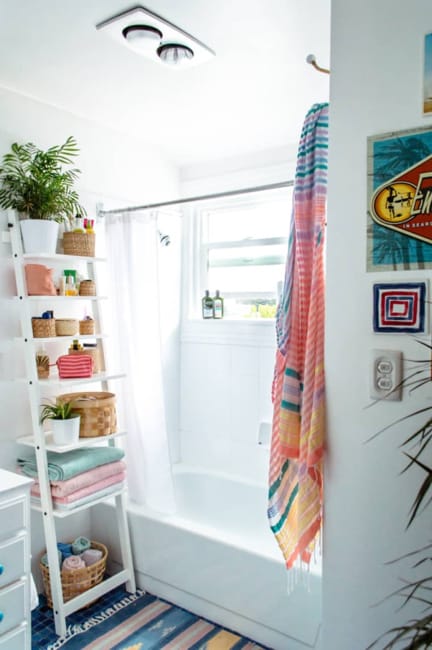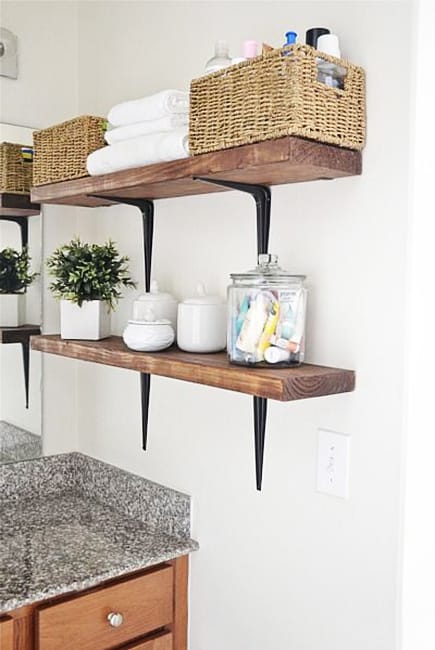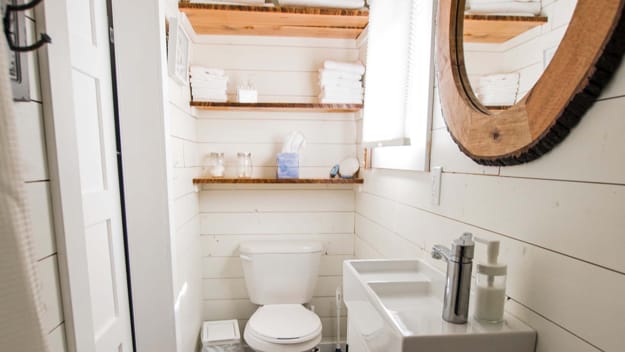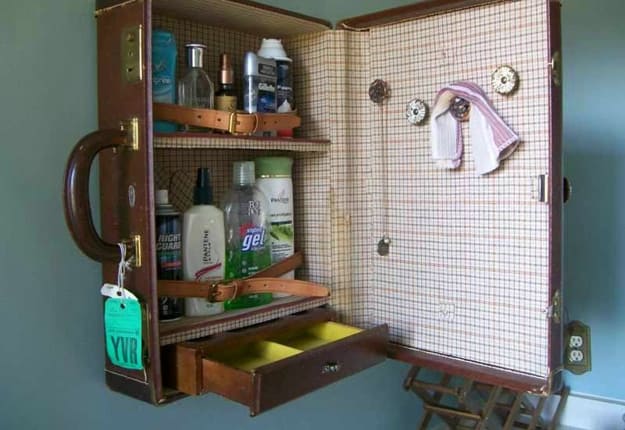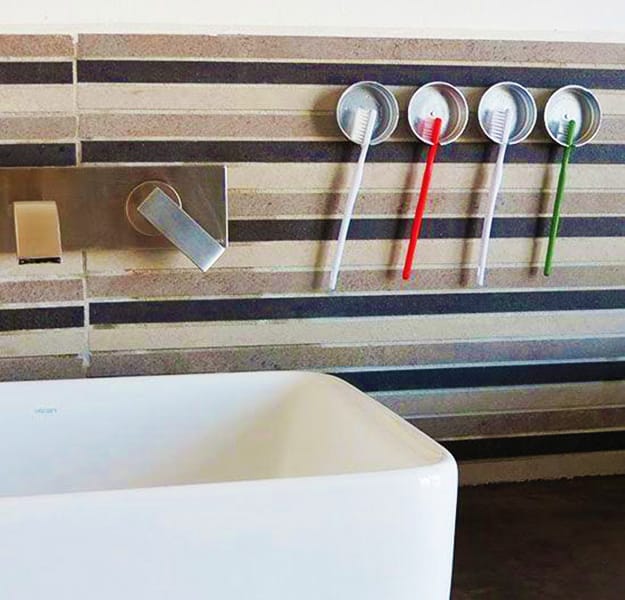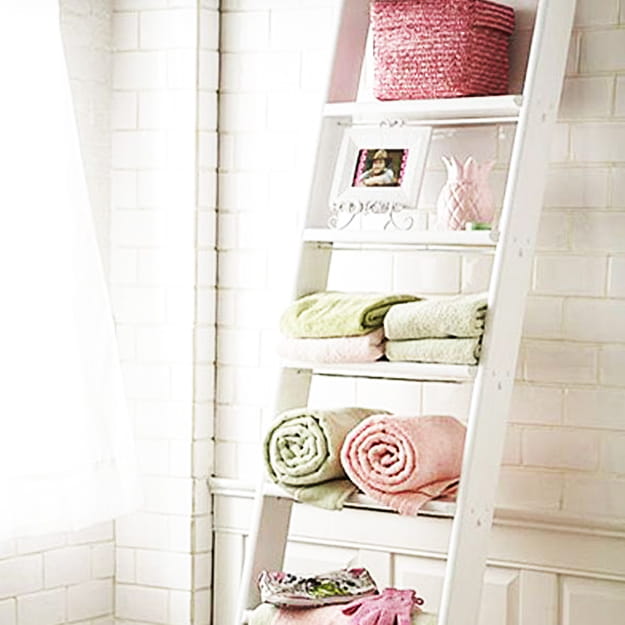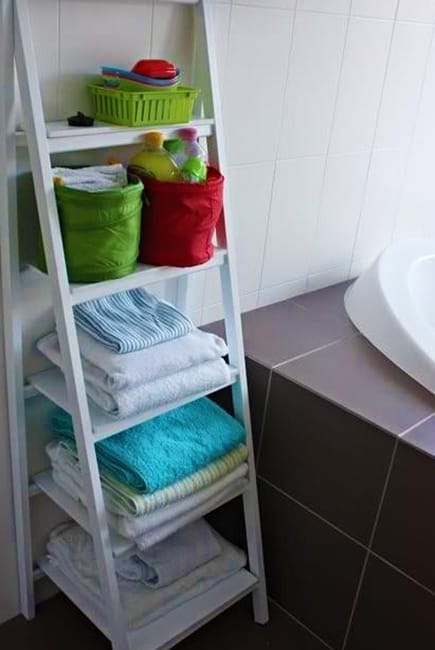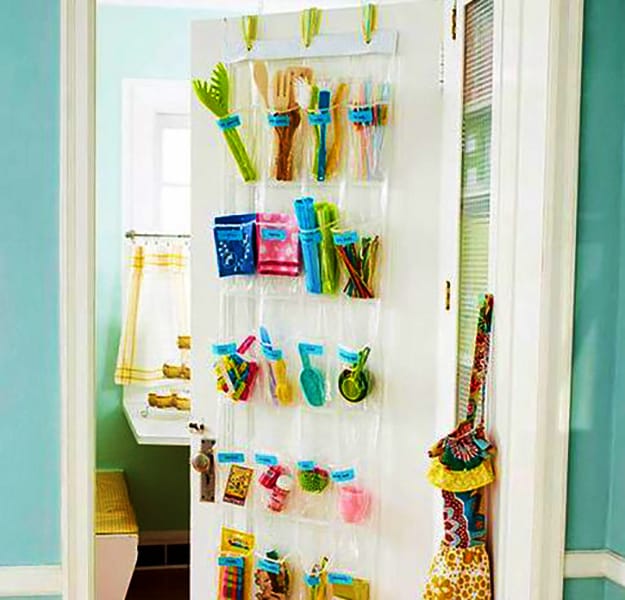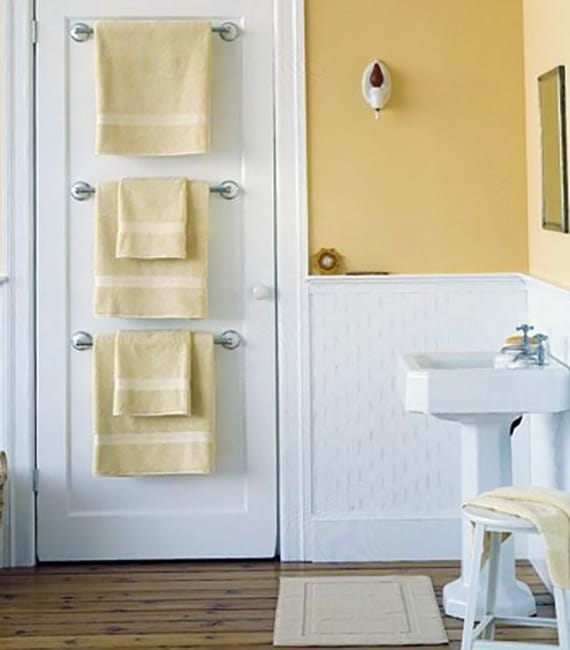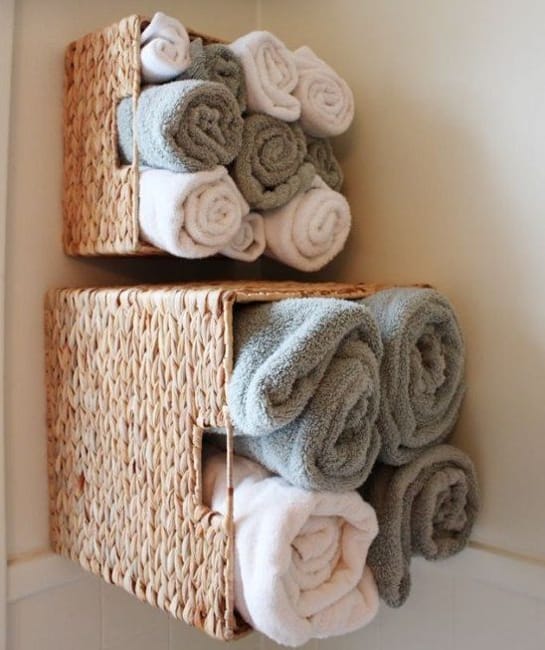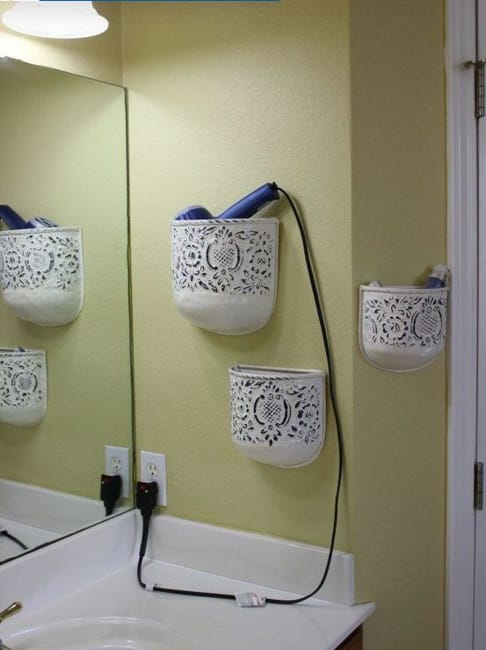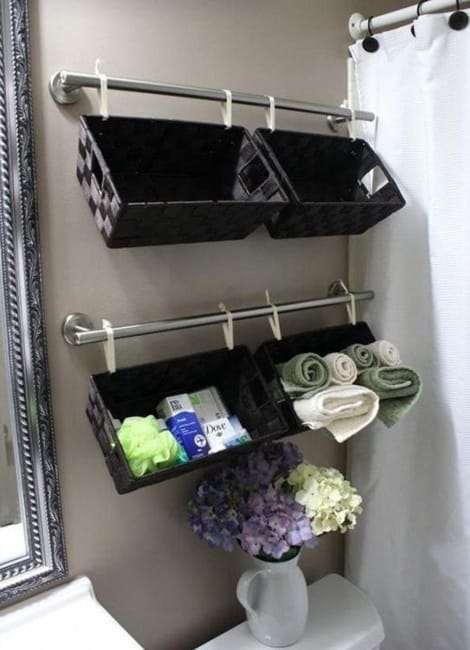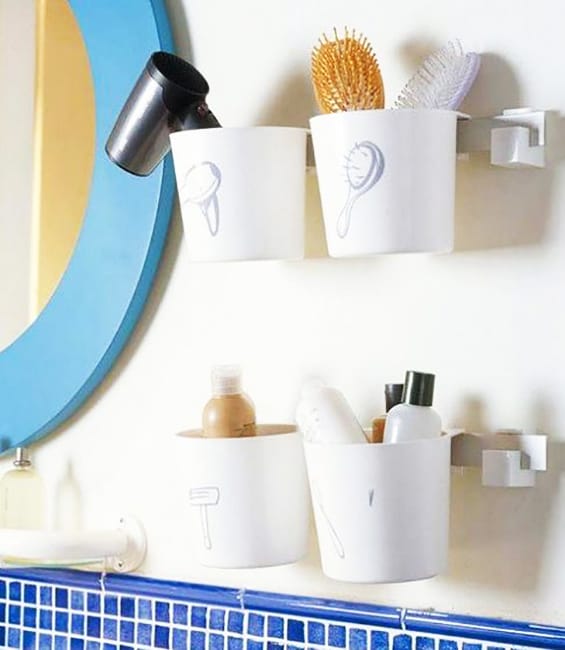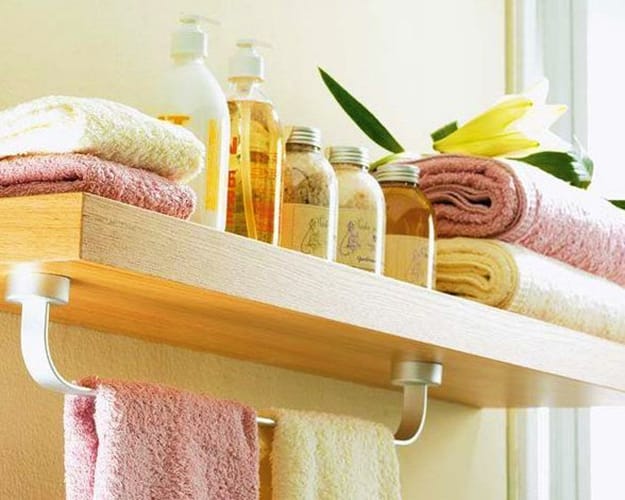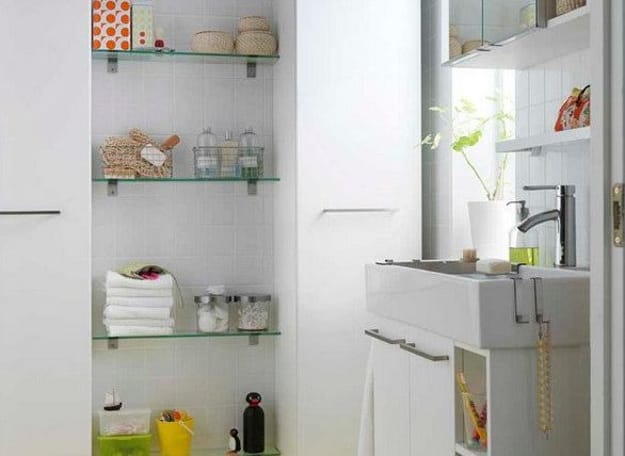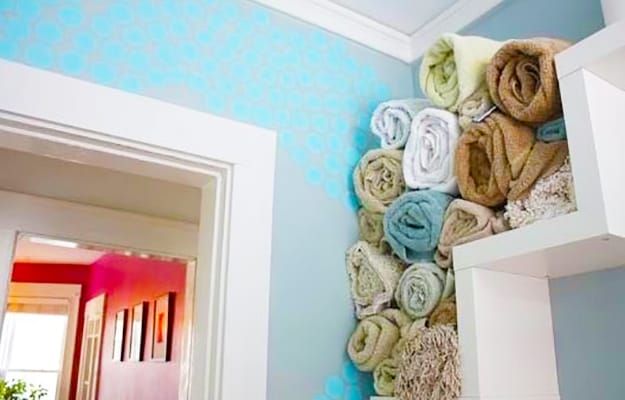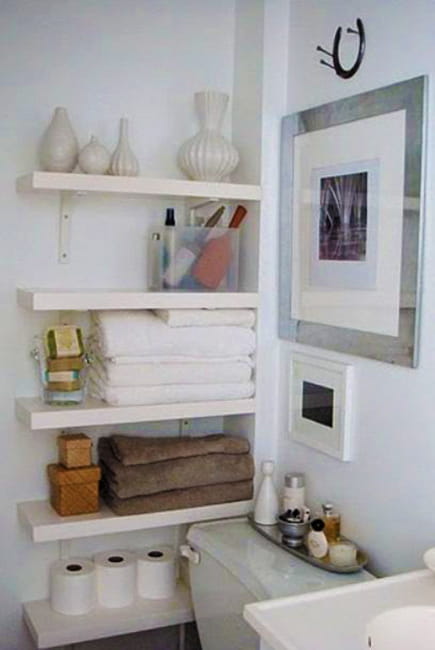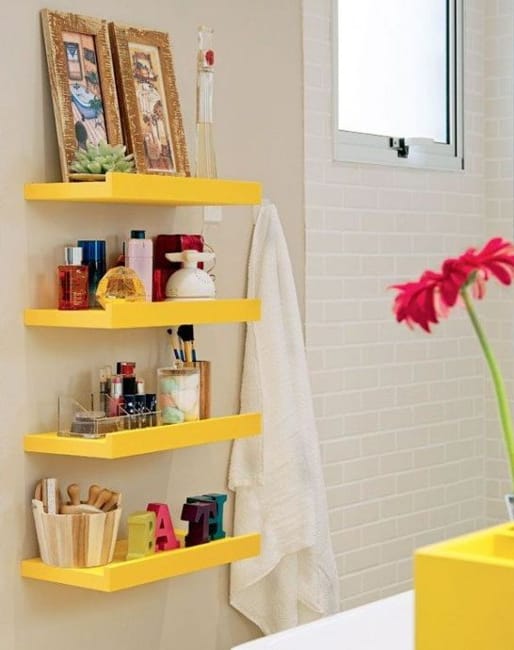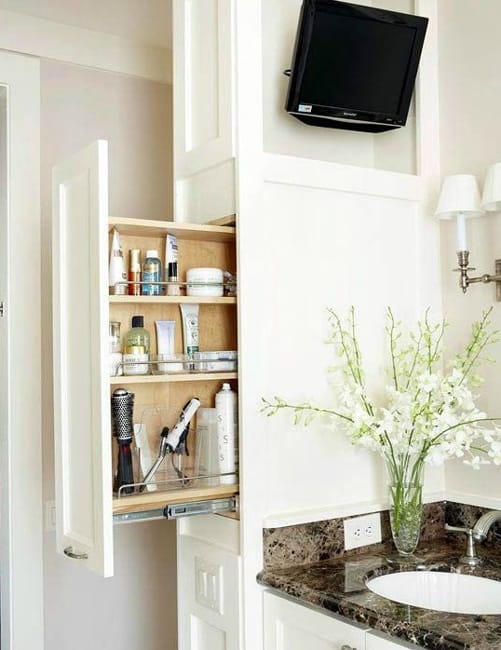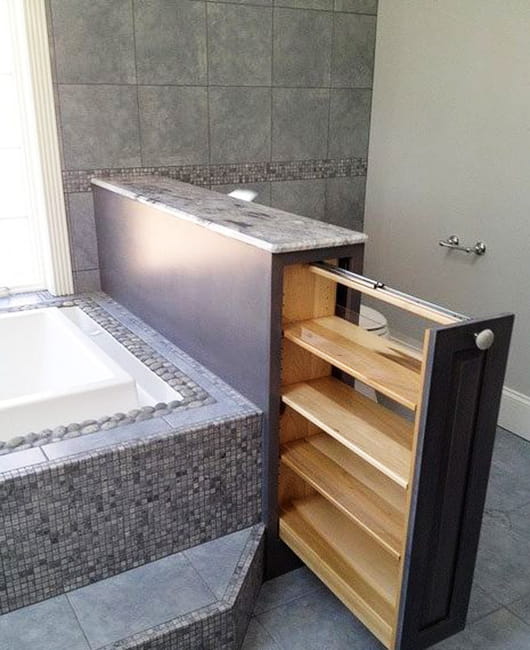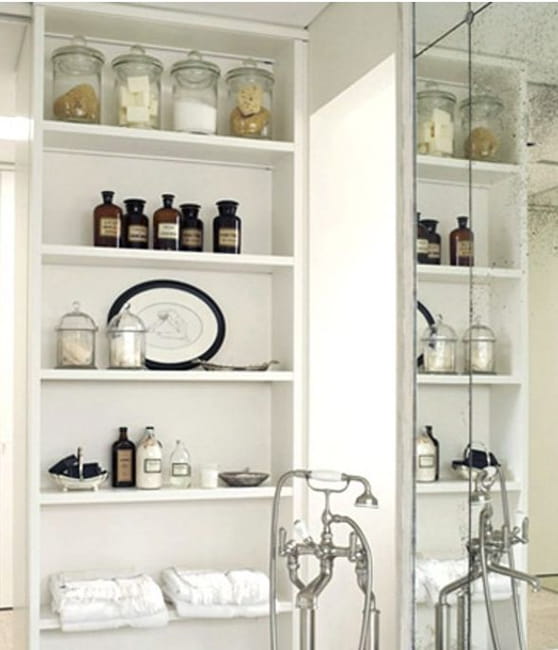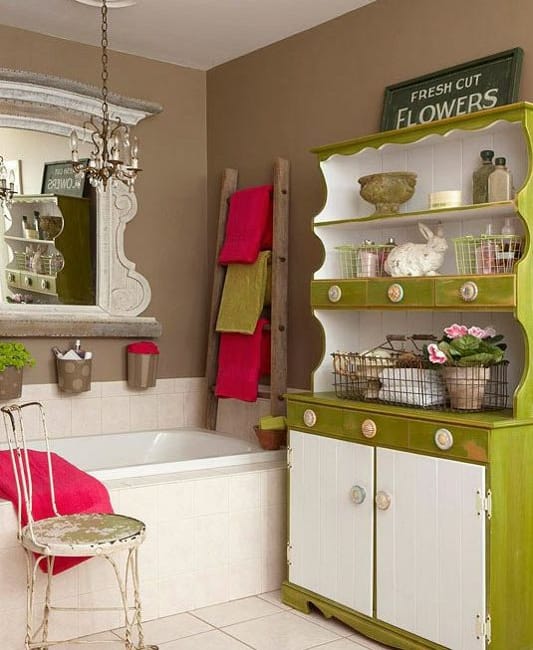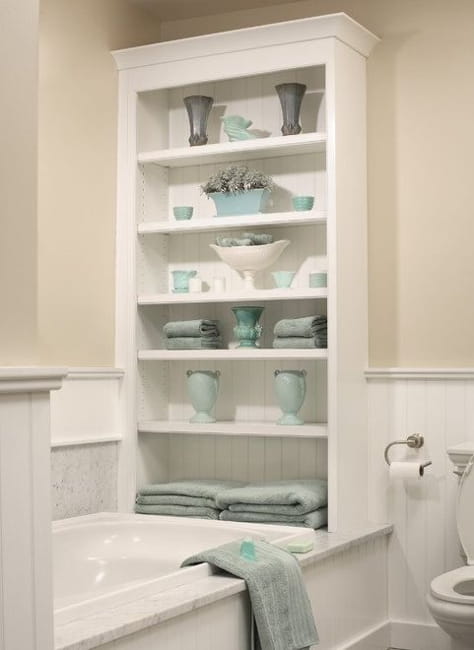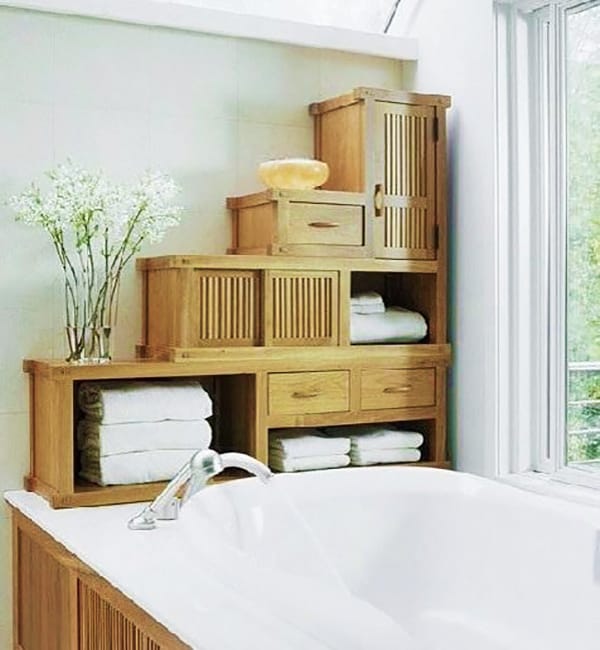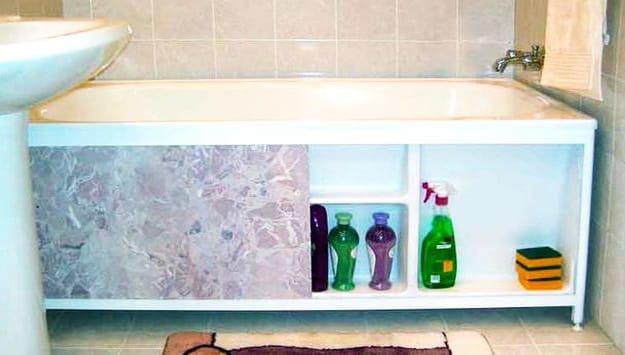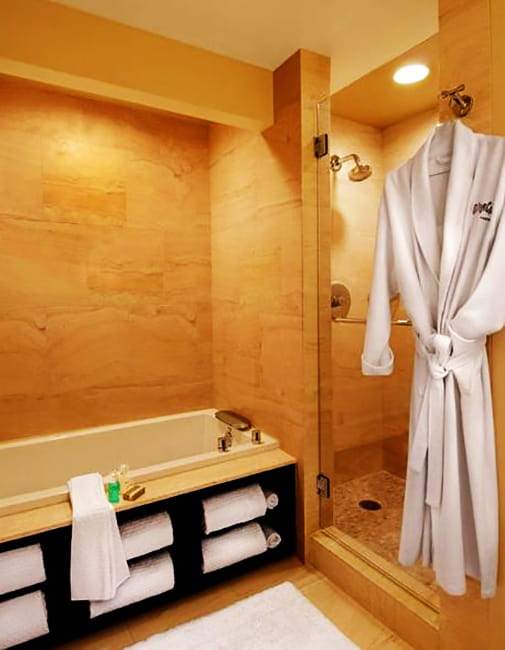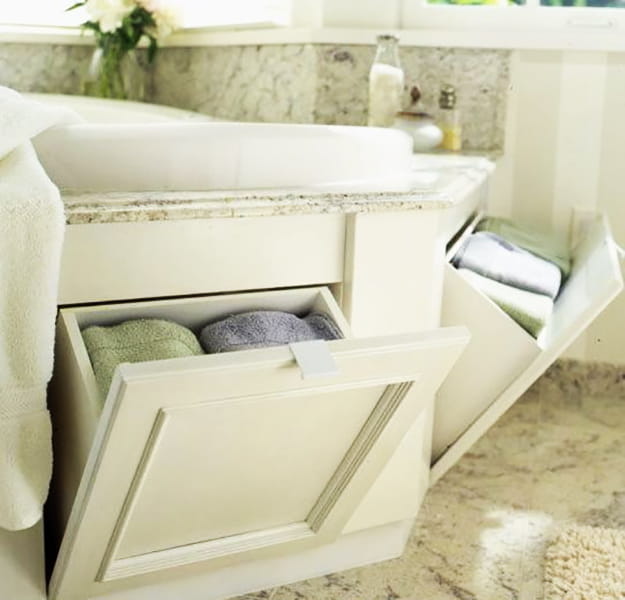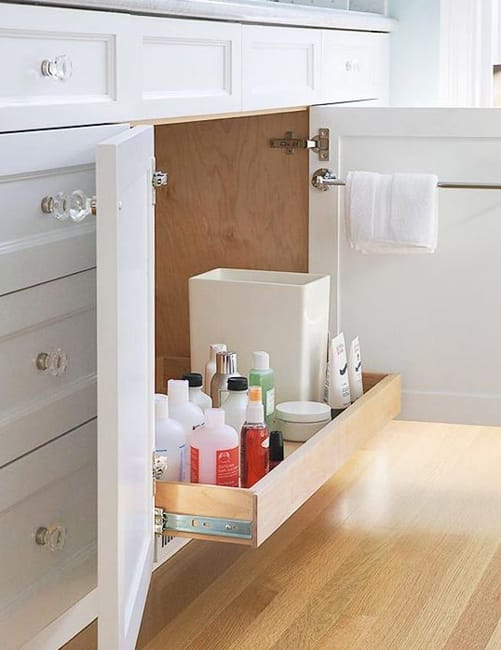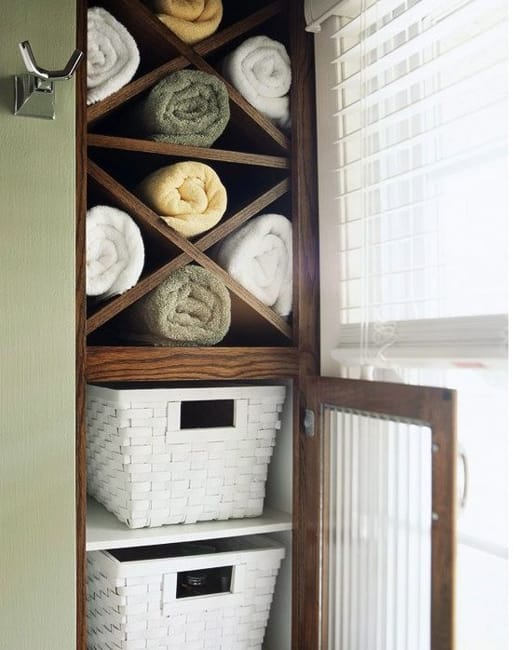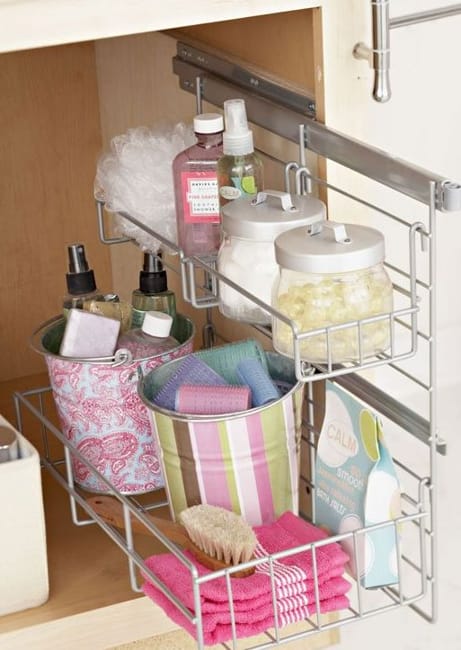 More from bathroom design

Remodeling bathroom interiors is an essential part of creating a modern home. A beautiful, functional, well-planed, and modern bathroom design affects...
and enjoy free articles sent to your inbox