Seven Color Upholstered Furniture Set with Glass Top Cofee Table from Lubo Majer

Decorating Ideas

Furniture Accessories

Living Room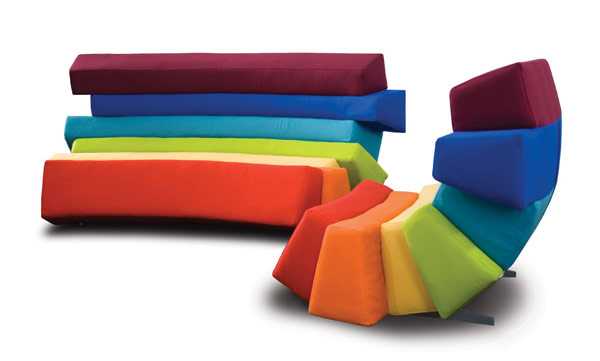 Living room sofa and chair, unique furniture design idea
living room furniture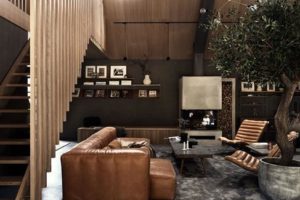 Fabulous upholstered furniture set for living room that includes a colorful sofa, chair and glass top coffee table amaze with bright colors and elegant simplicity of design. Unusual shape, combined with a set of upholstery fabrics in all rainbow colors make modern living room furniture design cheerful and very decorative.
Colorful living room furniture set is designed by Lubo Majer for DIZAJNO. Fantastic living room furniture design looks happy and bright, offering a fabulous way to add fun to living room design and decorating. Unique and surprising modern furniture design ideas are great for accentuating energetic room design.
The origin of this furniture design idea was light. Light consisting of colors. Colors are important element of interior design and decorating that affect everyday life of people. Inspired by the shape of rainbow, the designer created IRIS collection of fantastic upholstery furniture showing a great ability to cheer up any room.
Colorful modern furniture design ideas
Modern dining tables from IL LOFT, unique furniture design ideas
Colorful modern furniture design ideas and striped interior design trends
Contemporary chairs, colorful Ally collection by German designers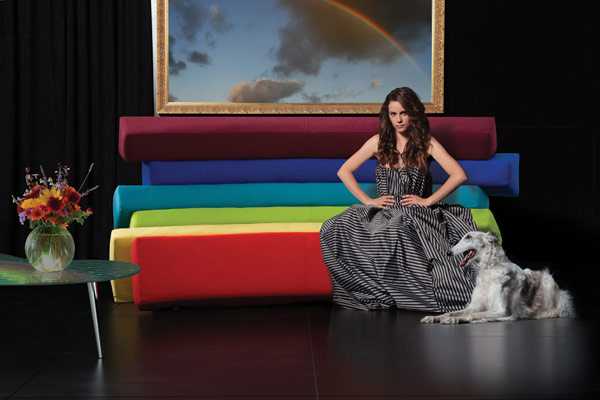 The striking living room furniture collection consists of seven elements in different colors and the glass top table reminiscent to slop of water in the rain. Upholstered elements can be join together to create large furniture.
Two or three chairs create a living room sofa. Beautiful furniture upholstery fabrics are combined with rigid frame and spring system in the sea. High quality flexible  contemporary foam make living room furniture items last lifetime, offering comfortable seating and impressive design.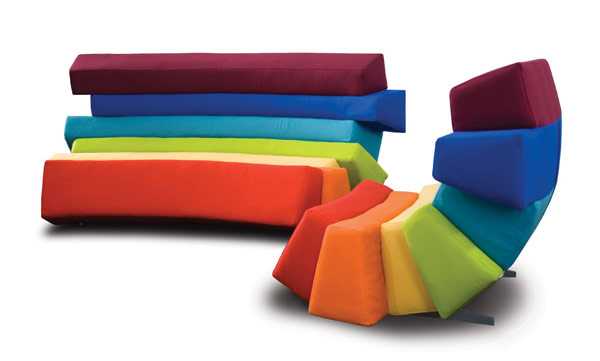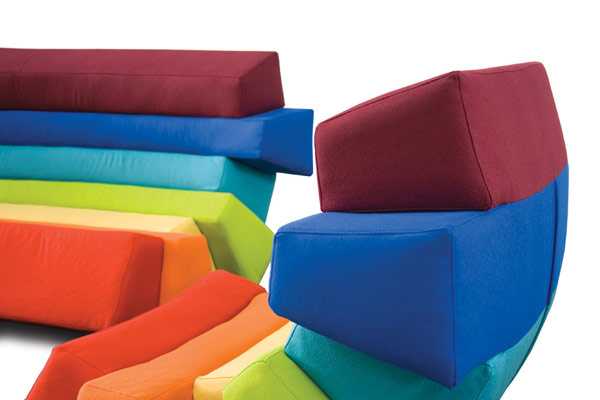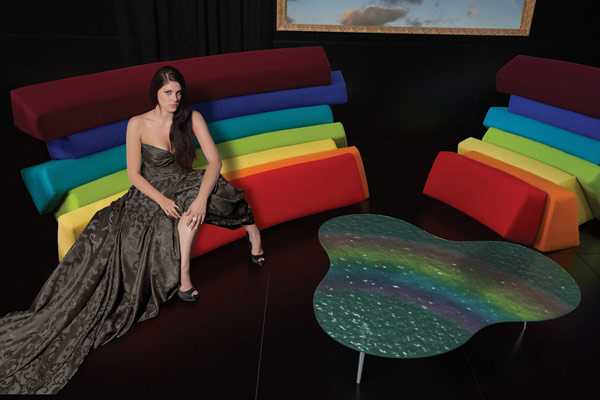 Snowflakes are perfect Christmas decorations and eco gifts that you can make in an infinite variety of sizes and designs. White...
and enjoy free articles sent to your inbox