Red Flower Rugs, Contemporary Rugs with Flower Designs for Modern Floor Decor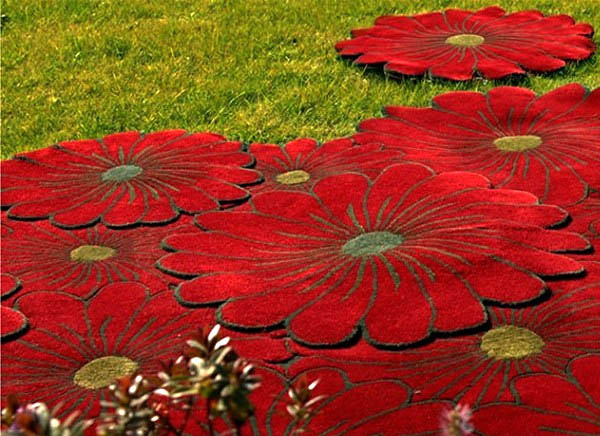 3d red Flower Motif rug, sculptured contemporary rugs with red flower designs
floral designs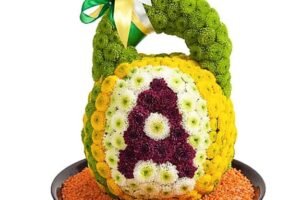 Red flower rugs from Piodao look gorgeous. The intricacy and scale of the original artwork of nature is retained through contemporary rugs design process, creating fresh feel and 3d effect with layers of sculptured floor rugs.
Each large rug is the combination of red flowers with green details. The second layer of red flowers create a beautiful illusion of a flower meadow, offering novel and attractive floor rugs for modern interior design and decorating.
Contemporary sculptured rugs are made of New Zealand wool in unique style that open new horizons to explore all avenues of rich colors and the beauty of floral designs. Wonderful contemporary rugs with layers are excellent ideas for unique and modern floor decor.
Flower designs are great inspirations in interior design and decorating, that offer endless ideas for producing unusual, bright and modern floor rugs and decorative fabrics for striking wall, furniture and floor decoration.
Large flower heads in red color create amazing modern rugs for wall and floor decoration, bringing gorgeous reds and fresh greens into modern interior design and decorating.
The weather and season can affect the mood in the room, and it is wonderful when bright and optimistic flower designs create cheerful atmosphere with optimistic wall or floor decoration, changing the mood in the room with happy color and pleasant texture.
Sculptured floor rugs, made of pretty red flowers can turn a room into a visual delight. Contemporary rugs with charming red flowers look gorgeous on walls and floor, creating cheerful and happy atmosphere.
Sculptured rugs for kids rooms decorating
Soft layers of red flowers on the floor can lift the spirit in the morning and help relax after work. Bright red flower designs feel spring like, energetic and festive. The rain or snow outside would not matter.
Modern art for floor decor, exclusivecontemporary rugs for floor decoration
The floor decoration looks like a flower meadow in spring, and bright red and green color combination is striking. Red Flower Motif Rugs are creative and talented artworks that bring dynamic and optimistic contemporary rugs and elegant flower designs into modern interior design and decorating.
Modern floor decor ideas from Nanimarquina, colorful contemporary rugs
Floral rug designers from Piodao, www.piodaogroup.com/ found the inspiration in beautiful flower meadows in Portugal. Floor rugs made of red flowers with large petals that look like red gerbera daisies, the symbol of cheerful attitude and happiness.
Moroccan rugs and floor decor accessories
Contemporary rugs with red flowers in vibrant color shades of beautiful gerbera daisies bring a smile across a face. Red daisies are amongst popular flower designs, used in textiles and fabrics prints to add romantic flavor and happy accents to modern interior design.
More from decorating with flowers

Fabulous designs take modern food decoration ideas to the next level blending innovative concepts with traditions and exploring new ways to...
and enjoy free articles sent to your inbox