Recycling Wood for Planter Stands, Original Designs, DIY Woodcraft Ideas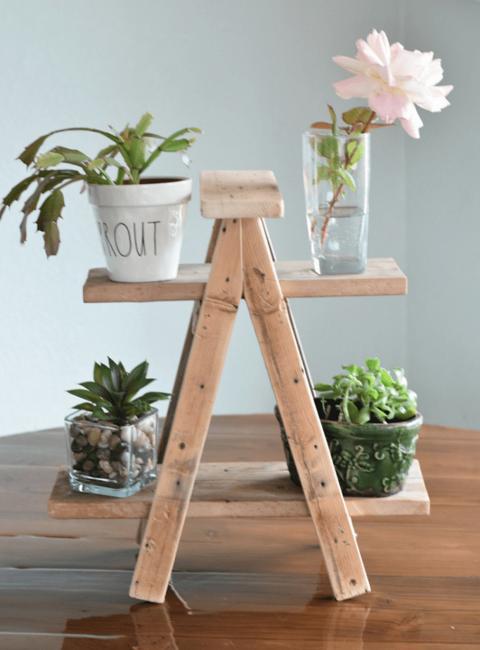 Beautiful display with green plants, DIY A-frame shelving idea
salvaged wood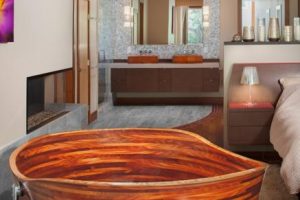 Recycling wood projects offer a beautiful way to enhance outdoor living spaces while saving money and designing original items with natural material. Making decorations like planter stands is one of the fantastic DIY ideas that can transform your living spaces. If your potted plants are bunched together in a corner, you can make unique stands for them, adding a Green vibe to home interiors and outdoor rooms. Look at the Lushome collection of planter stand ideas, choose the best for your home, and let your plants stand out.
Recycling wood for outdoor home decor is a fantastic way to show your talents. Also, it is visually pleasing to see flowers and greenery arranged at different heights. Recycling wood projects turn leftover planks, rods, and timber into original and practical decor accessories that feature space-saving, organic designs.
Transforming stand designs for small container gardens
Reuse and recycle ideas for turning vintage sewing tables into unique planters
Recycling wood chairs for planters
Wood stands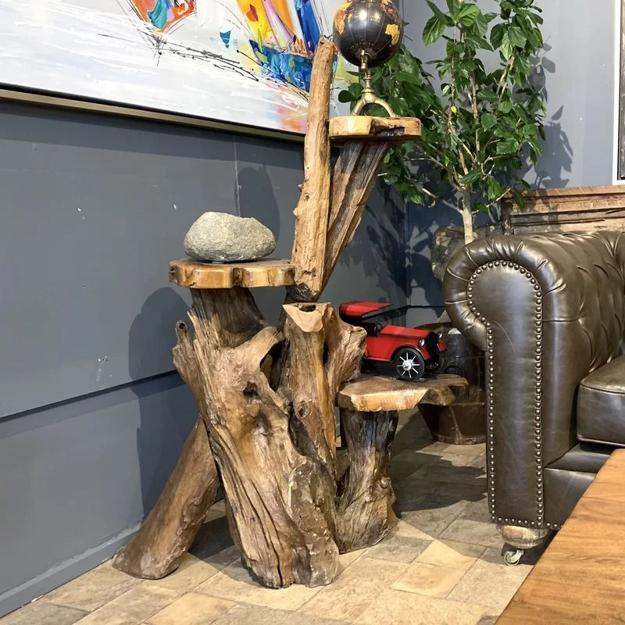 1. Recycling wood leftovers
Recycling wood for planter stands allows us to appreciate natural materials, original designs, and the striking beauty of plants. A plant stand seems an inconsequential item, but it can serve many purposes. Wood stands can add elegant pieces of furniture and artwork.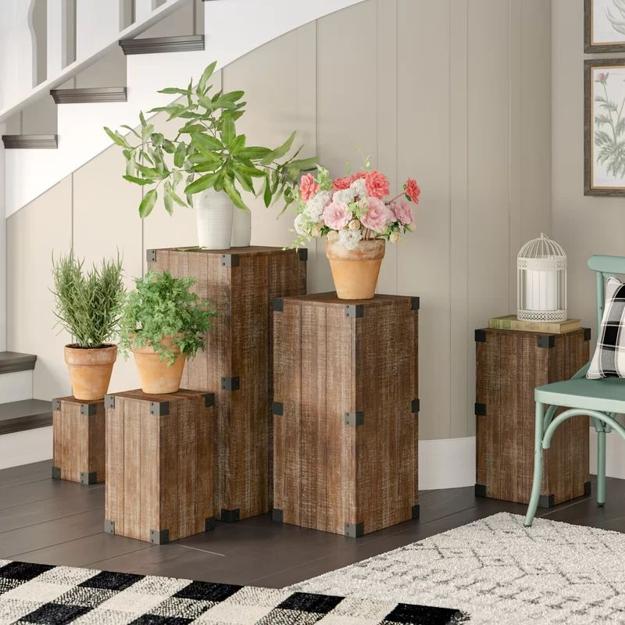 2. Recycling wood furniture
Any wood table, bench, or stool can serve as a planter stand. You can recycle an old sewing machine table or small steps for your outdoor home decorating. Recycling wood furniture for shelves is perfect for creating new, eco-friendly products and getting plants off the floor onto an elevated surface.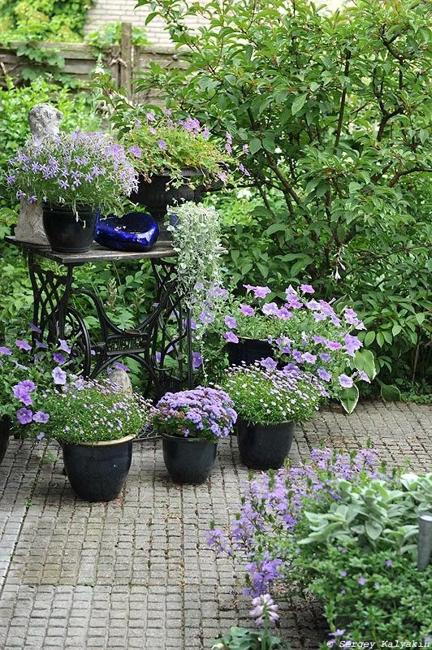 3. Measuring for DIY wood stands
You can make mid-century style designs or rustic stands for plants. A general rule to follow while designing a frame is that the taller the plant, the lower the plant stand. Measure the height of your pot and the diameter of the circle. If your pot is a square, measure the width on one side before starting a new stand.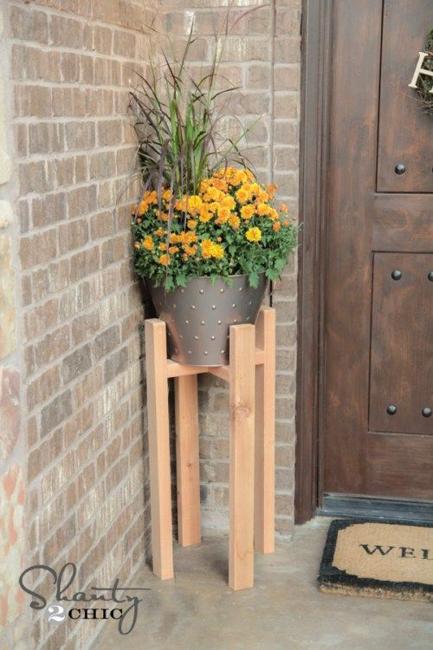 4. Refreshing old wood stands
You can revamp old stands by sanding and painting accent color that enhances the beauty of your space. You can stack small plant stands to make one impressive display. You can create a new design by securing the stands together in an authentic way with screws and brackets. There is only one thing to worry is the stability of DIY creations.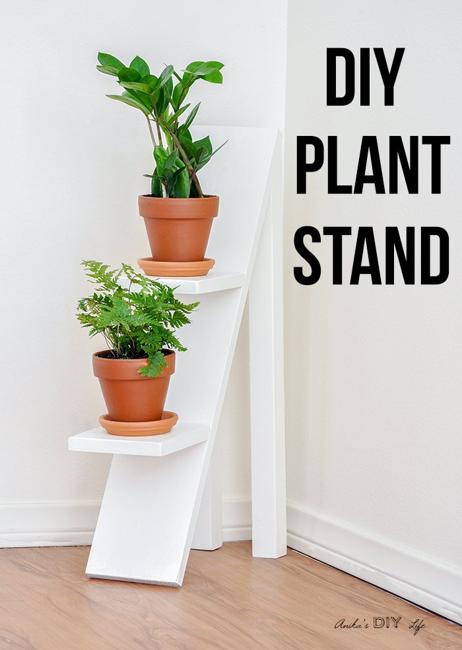 5. Creating beautiful displays
Romantic flower displays, recycling bikes for garden decorations
How to reuse and recycle pipes for DIY home decorations
Creative design idea, unique gifts, planters that grow with plants
DIY stands for planters can turn a deck or porch into a green paradise. Arranging foliage plants and flowers on stands in corners or beside chairs gives a beautiful look to outdoor rooms. You can add small wheels to shelves designed for heavy planters that are hard to move. Stands protect decks, organize small pots, and add personality to home decorating.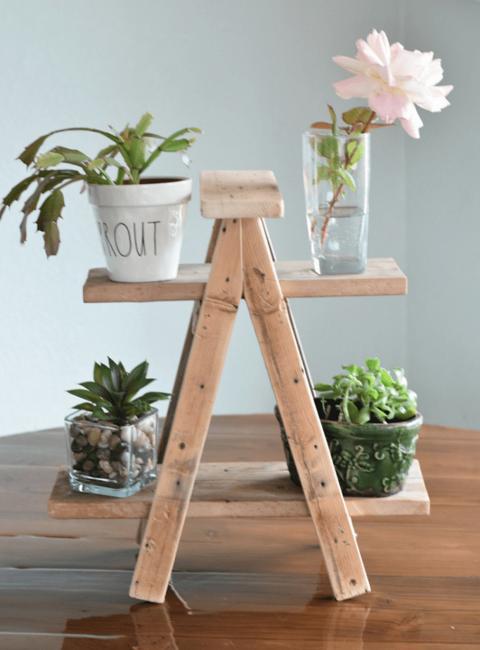 Stands of the same style but in different sizes bring chic to outdoor home decorating. You can mix wood colors, add various details, decorate planters with LED lights, but keeping one style makes the arrangements look unified. You can combine planters with greenery and flowering plants, add vintage decor, antique gardening tools, or figurines to create unique displays.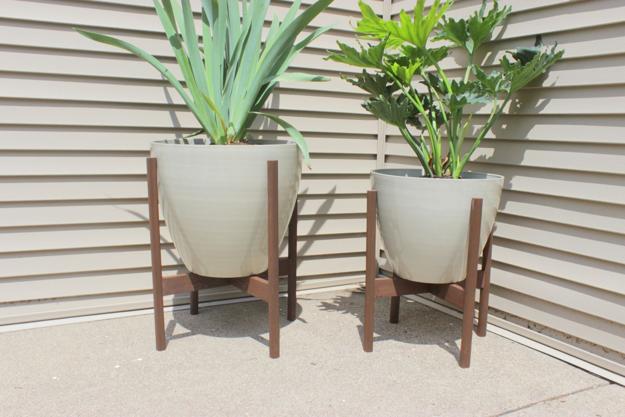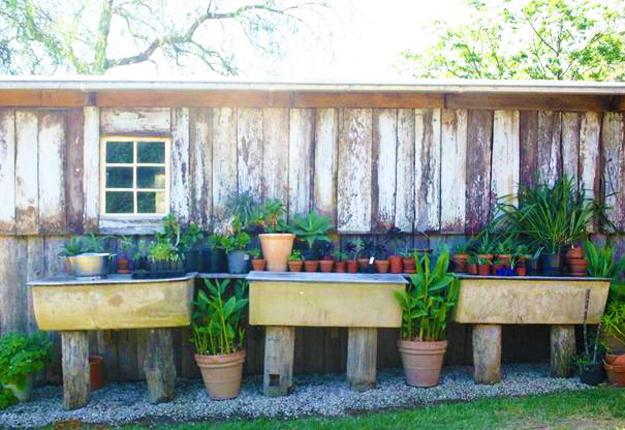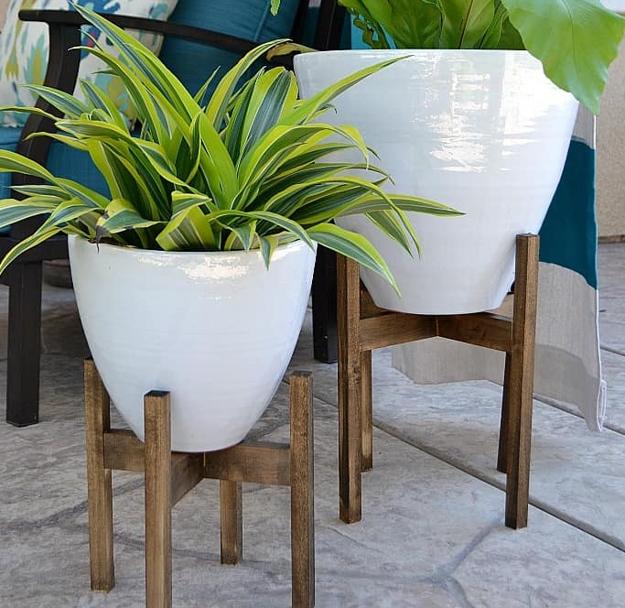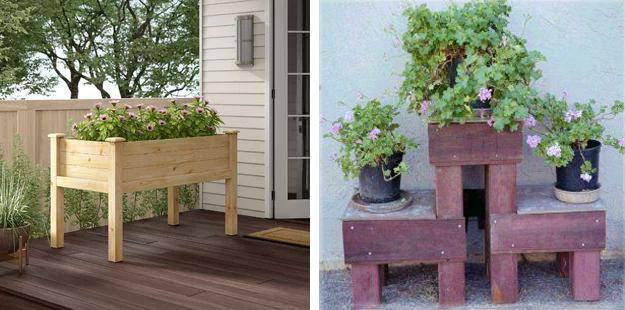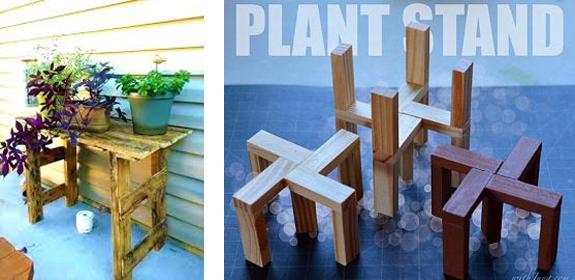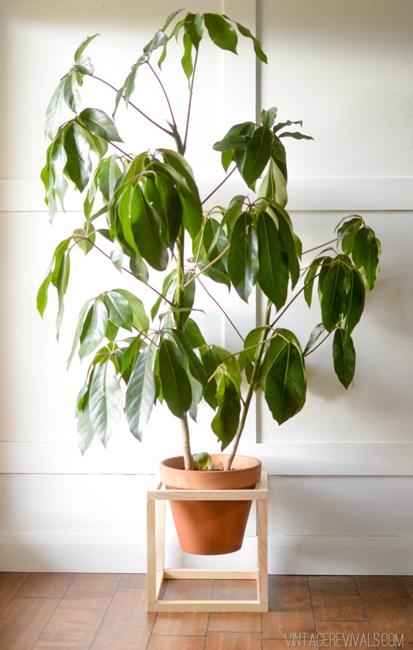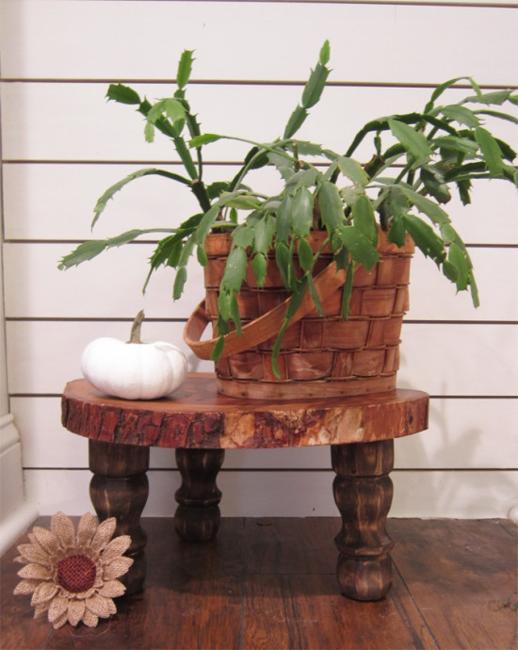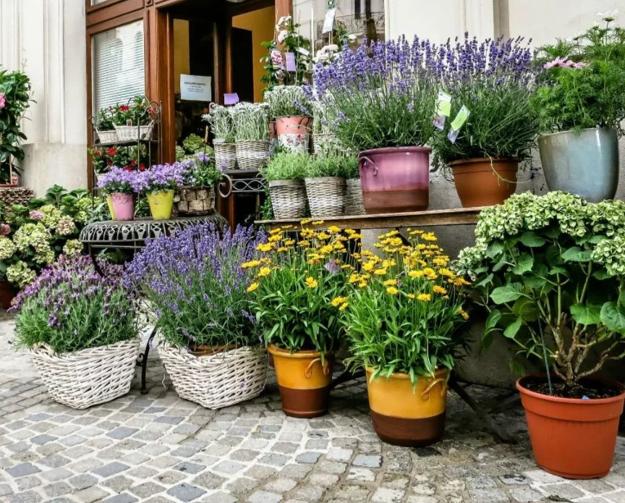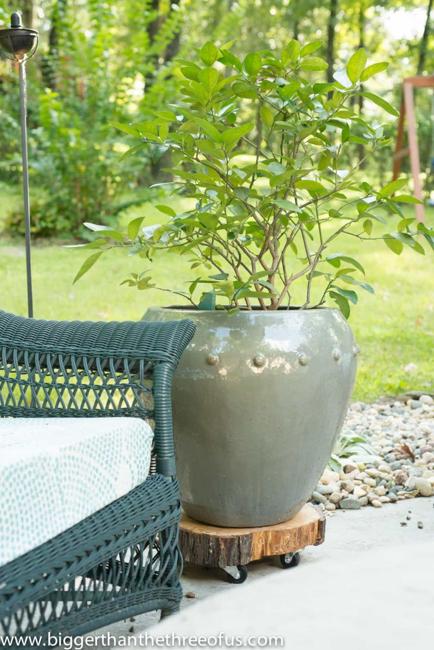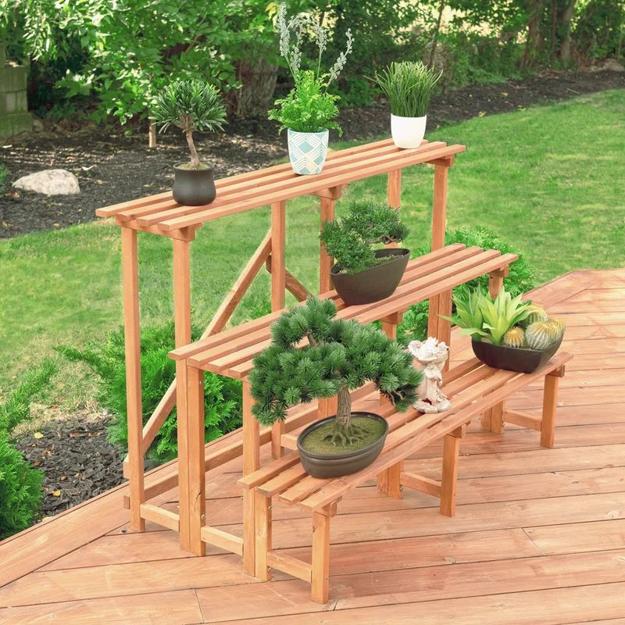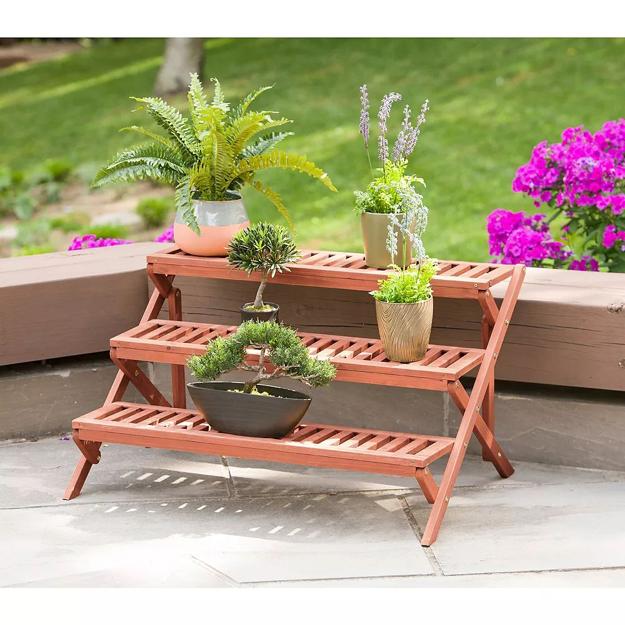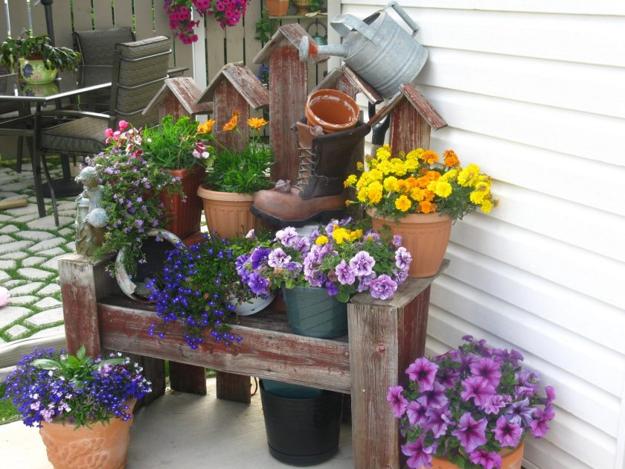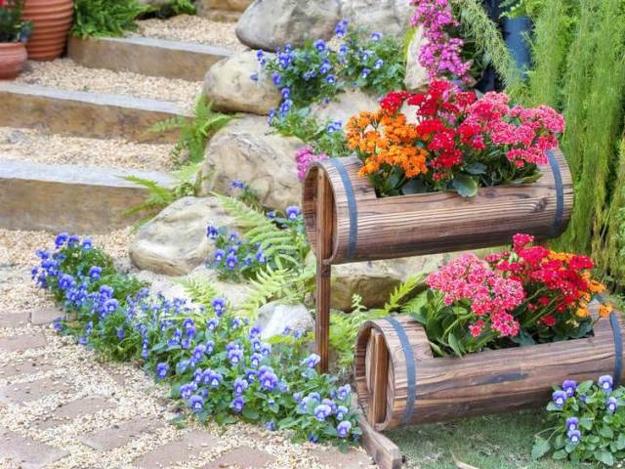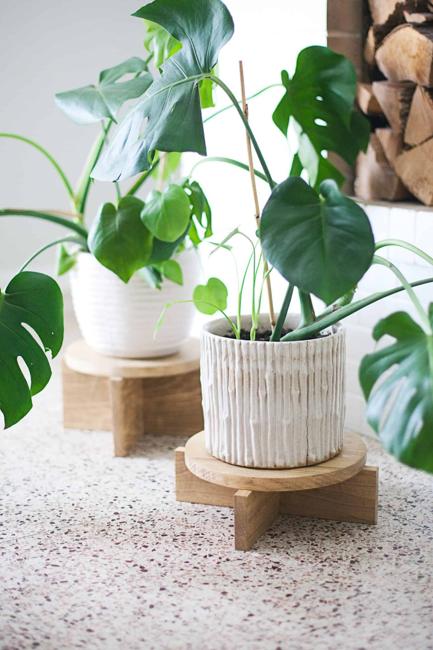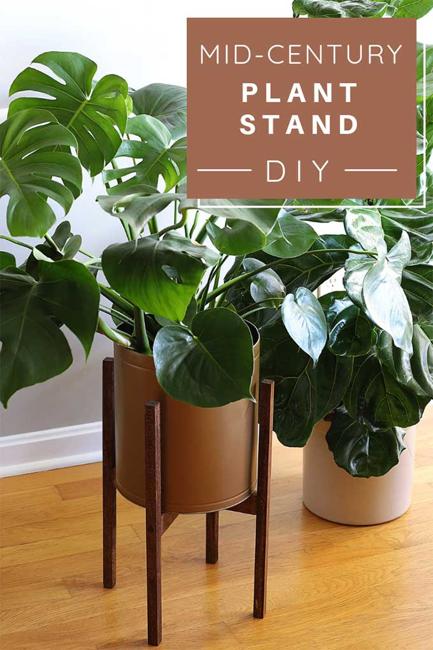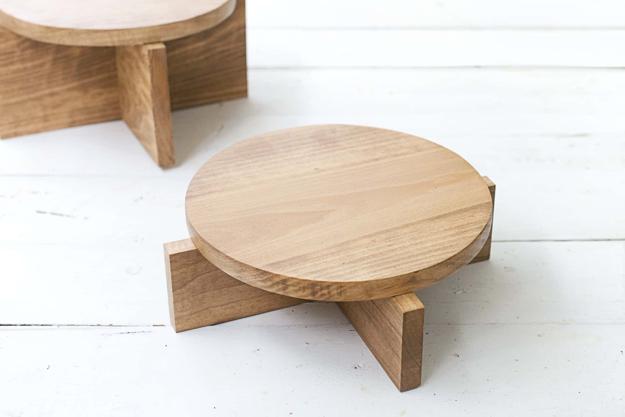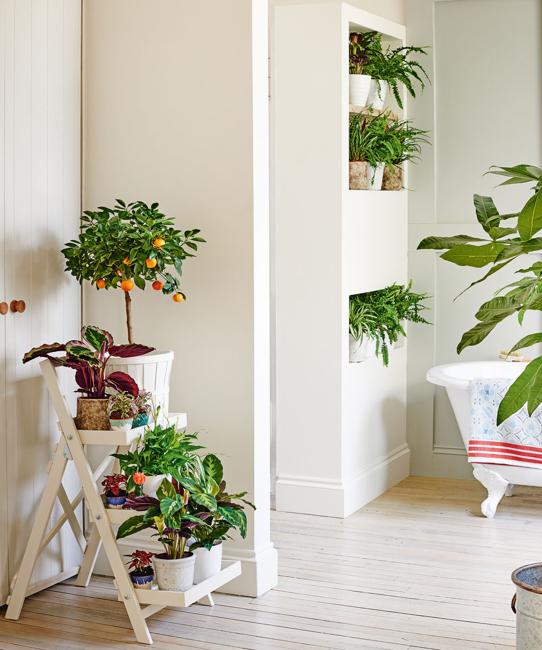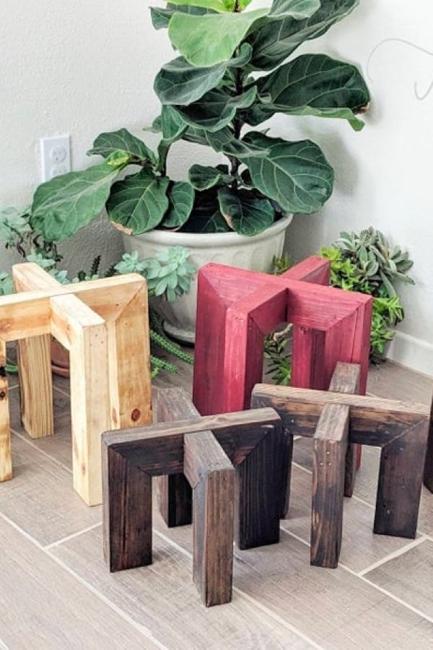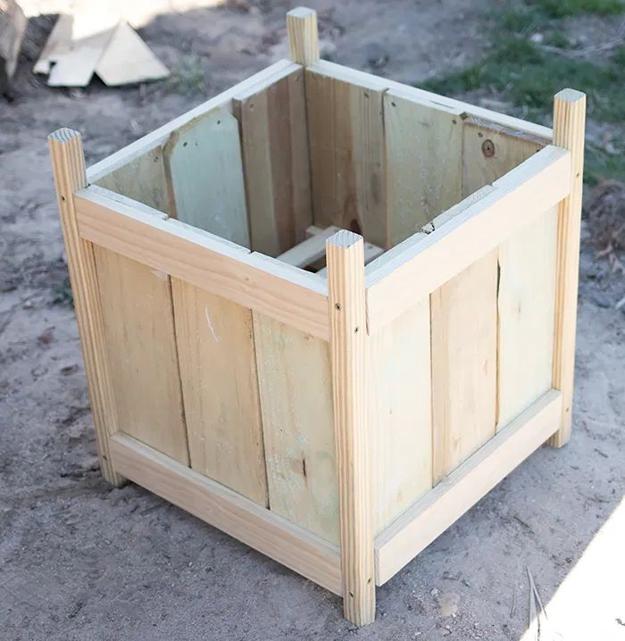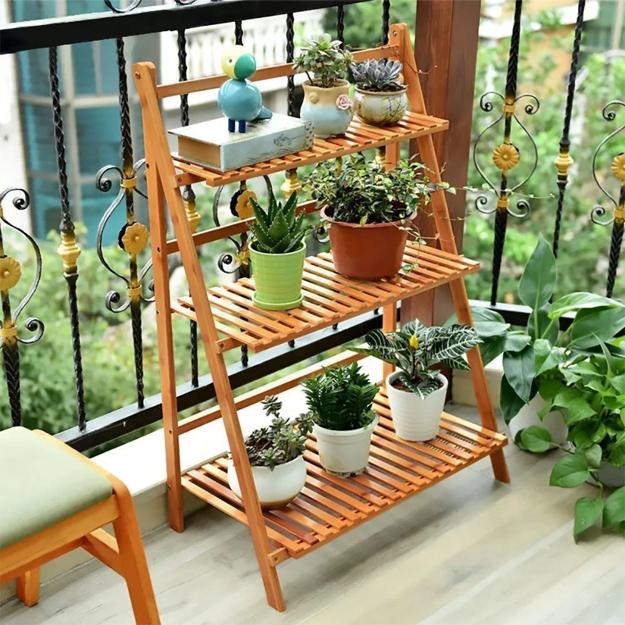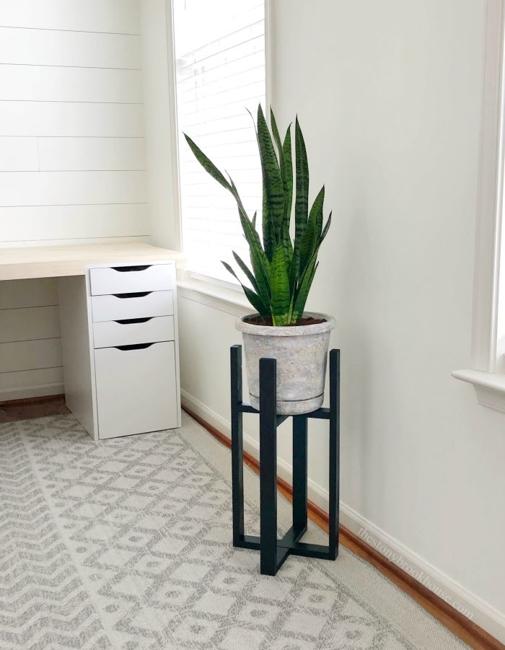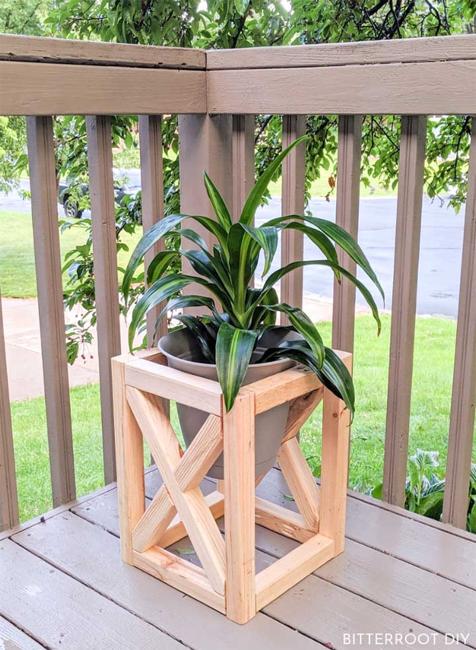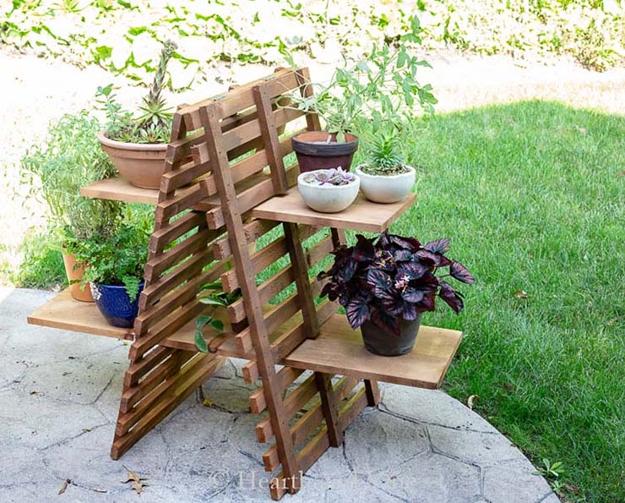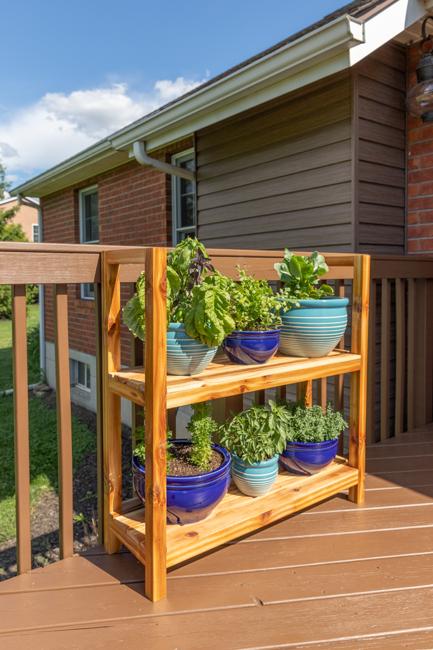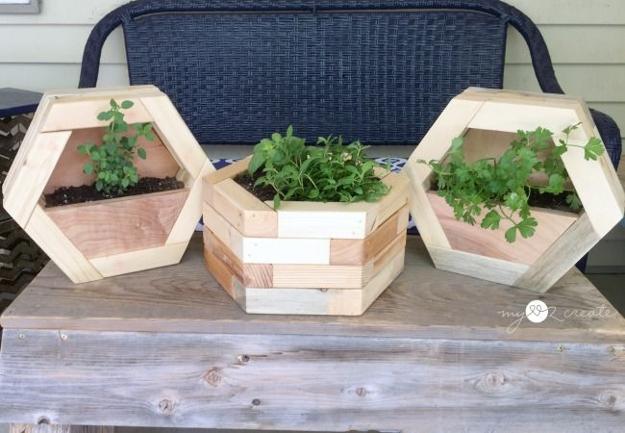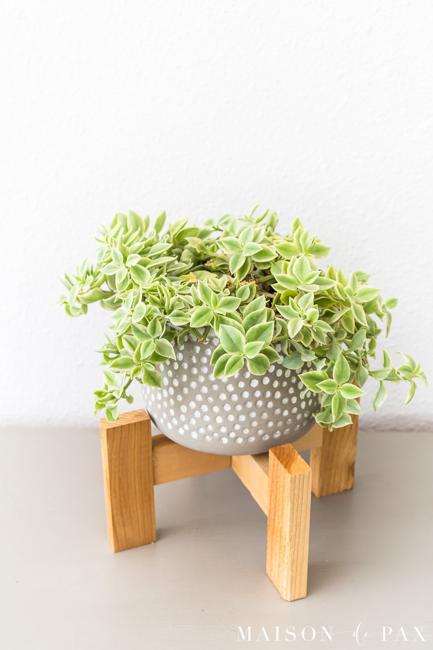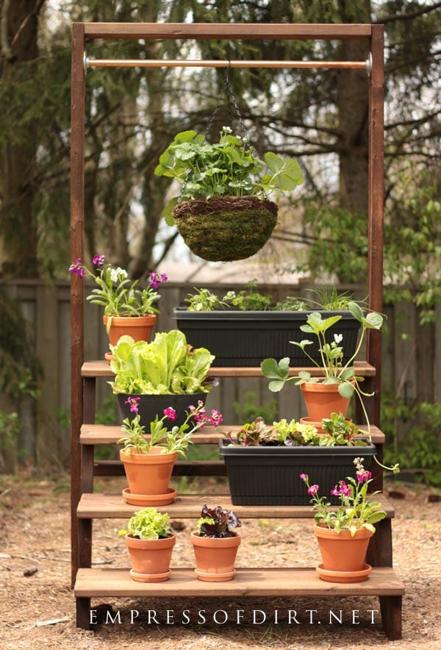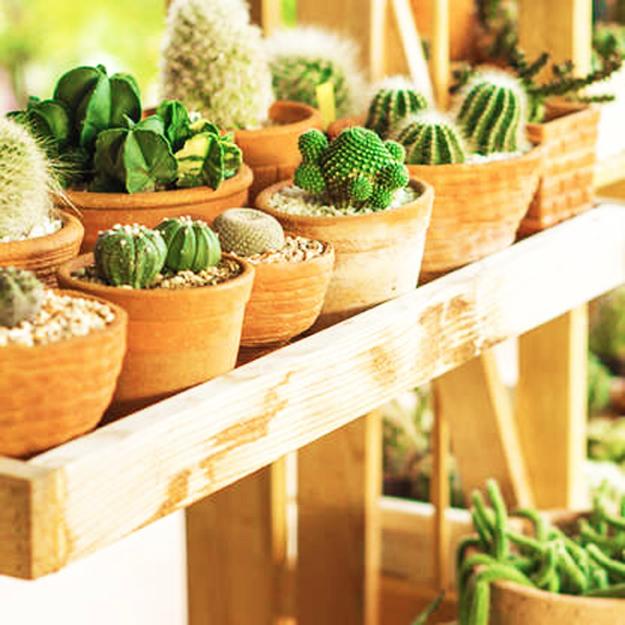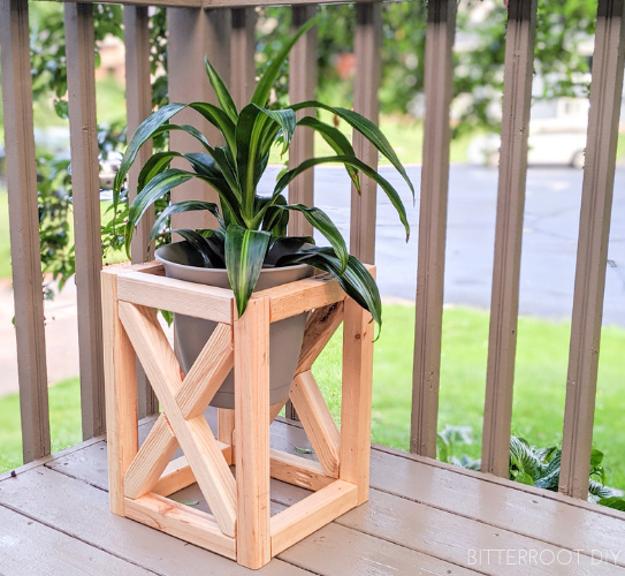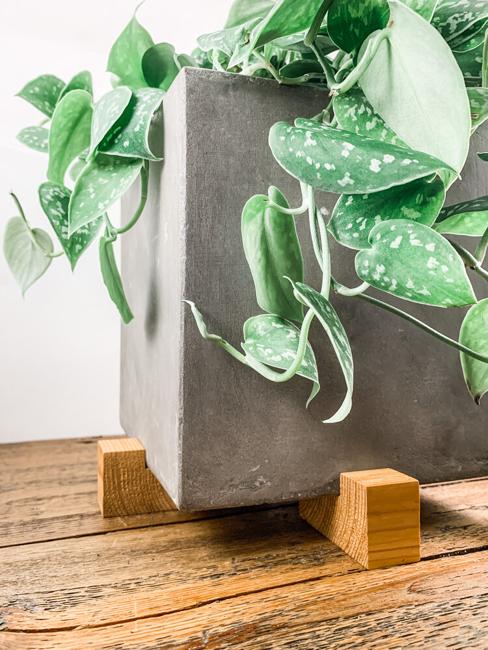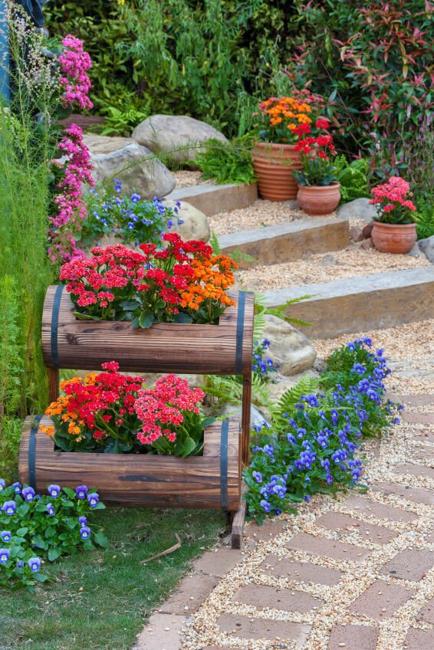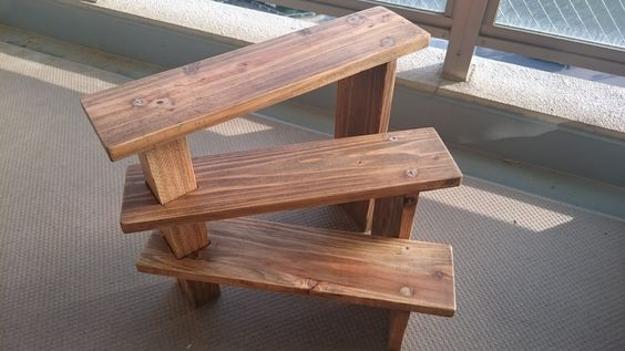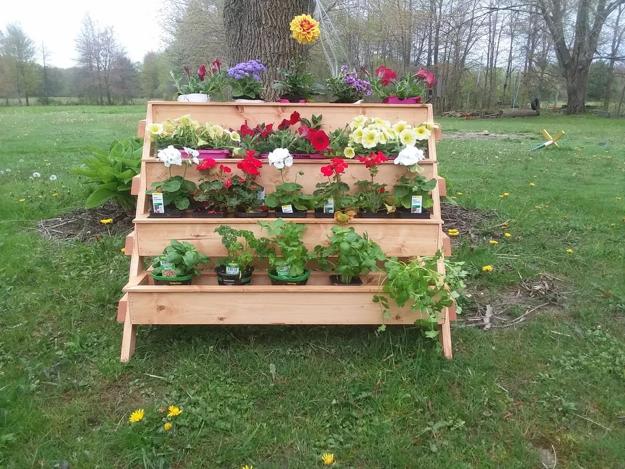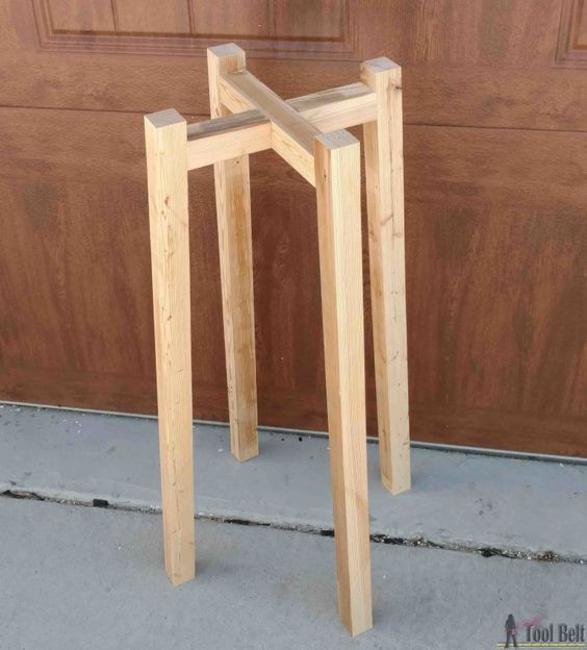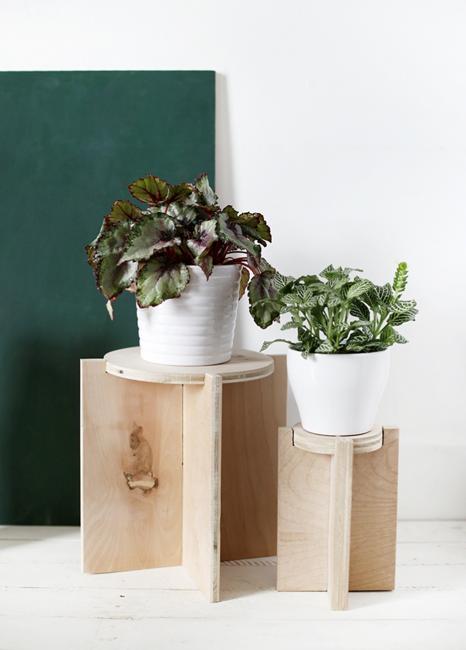 More from recycled crafts

Snowflakes are perfect Christmas decorations and eco gifts that you can make in an infinite variety of sizes and designs. White...
and enjoy free articles sent to your inbox