Recycling Wood Pallets for Coat Racks and Wall Panels, Handmade Decorative Accessories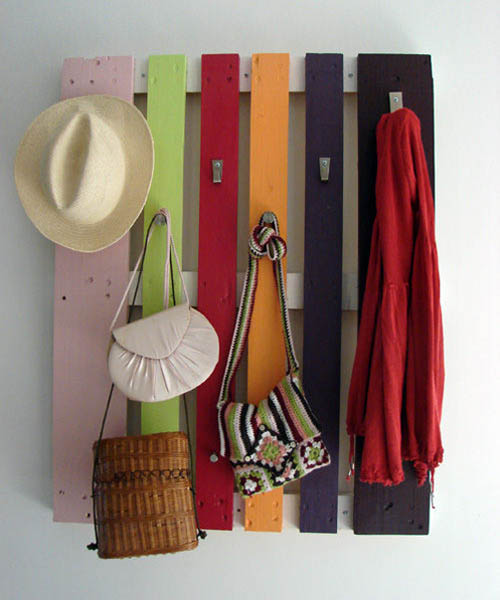 Colorful coat rack made of a wood pallet, handmade wall decoration for entryway, garage or backyard
entryway ideas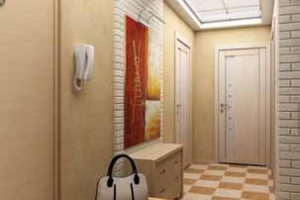 Recycling wood pallets for coat racks and wall panels that help organize garden tools or hang planters with flowers are simple and inexpensive DIY projects that can dramatically transform your wall decoration and outdoor decor, offering functional, colorful and very decorative accessories to your entryway, garage or outdoor rooms.
Recycling wood pallets is a fun DIY project that does not cost much, offering a creative way to reuse and recycle useless items. A colorful coat rack or a wall panel for tool organization, craft room wall decoration or a panel for hanging planters, wood pallets can be used in many various ways.
Making these decorative accessories that help organize keys and clothes, hats and scarves, dog leashes and bags is one of the easiest entryway ideas that dramatically change the atmosphere in your home, adding bright colors and whimsical design to interior decorating.
Recycling old chairs and benches for blooming garden decorations
4 creative wall decoration ideas, old ladders for modern wall decor
Coat rack made of wood pallet
A wood pallet, few attractive metal hooks or wood knobs, several different paints and a sander are all you need to make these decorations.
How to make these decorations
1. Remove the bottom deck-board.
2. Sand the surface of the pallet and paint its parts in different colors.Wood surfaces look better if you paint each part of the wood pallet with several coats of paint, waiting to dry and sanding a little in between.
2o ways to recycle shoes for planters, cheap decorations and backyard ideas
Garden Fork Table, 6 creative backyard ideas and DIY project inspirations
Spotted on Marieatousprix, marieatousprix. canalblog. com

More from reuse and recycle

Recycling is a creative, Green, modern way to create something new, exciting, original, stylish for your home interiors. Do-It-Yourself projects are...
and enjoy free articles sent to your inbox